The L&C-Silhouette Basket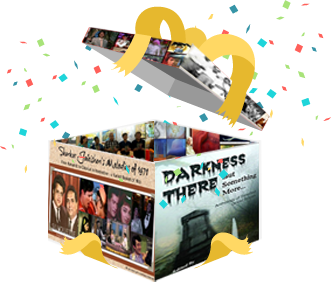 A hand-picked basket of cherries from the world of most talked about books and popular posts on creative literature, reviews and interviews, movies and music, critiques and retrospectives ...
to enjoy, ponder, wonder & relish!
Subscribe to the L&C-Silhouette Newsletter

Home
>
Our writers, artists & shutterbugs
Anmol Sharma, a student of IX Std, loves to draw and paint landscapes and scenes in her spare time.
Craig Froman grew up in Northern California, where he gained inspiration from the Pacific Ocean and Sierra Nevada mountains, as well as the beautifully diverse people he lived and worked with. He is the author of two non-fiction children's books, "Passport to the World: Your A to Z Guided Language Tour" and "Children's Atlas of God's World," as well as his fiction book that reflected his escape from suicidal depression, "An owl on the moon: A journal from the edge of darkness." A curriculum writer and editor, he has obtained a bachelor of arts in business administration, and a masters degree in education, and currently resides in Arkansas, USA.
Fatima is a teacher residing at the city of Lucknow, Uttar Pradesh (India). She has a B.Ed and MA (English Literature) from the University of Lucknow and has also worked as a Content Editor for a reputed curriculum publication where four of her poems were published in the textbooks meant for primary grades. Her first poem,'Friendship' was published in The Hindustan Times when she was a secondary student. Two of her poems are also selected for Aquillrelle Anthology. She has recently joined a Comprehensive Creative Writing Course from The Writer's Bureau, UK.
Girija P. Pathekkara is a poet who writes in Malayalam. She is based in Kottakkal, Kerala.  Her subjects include the events taking  place  around  and  be  they  political,  social  or whatever their leanings – she  interprets these events from a woman's point  of  view.   And therefore her poems have often been called feminist poems.  A woman's world is different from that of a man's. The problems a woman faces, her joys and sorrows, her experiences -  all these form the subject of Girija's  poems.  Her anthology of poems titled 'Penpiravi' was published by DC Books, Kottayam in 2012.
Glory Sasikala is a poet and writer residing in Chennai. She works as a Quality Analyst with Quick Sort India. She is the moderator of a group for writers called Glorioustimes. She is the author of a novel titled,
Goodbye Papa
. She has edited and published an anthology of love poems written by 60 Indian poets from all over the world, called
The Heart Only Whispers
…. Her poems also featured in
Suvarnarekha
an anthology of poems written by women published by The Poetry Society of India. The story is a part of a recently brought out collection of short stories,
Cradle Snatcher's Distress and Other Stories
. The book can be bought at
instamojo
and
pothi.com
Gopal Lahiri was born and grew up in Kolkata. He currently lives in Mumbai, India. He is a bilingual poet, writer, editor, critic and translator and widely published in Bengali and English language. Anthology appearances (among others) includes 
National Treasures, Indus Valley, A posy of poesy, Concerto, Poet's paradise, My dazzling Bards, The Silence within, East Lit, Indo-Australian Anthology, The Dance of the Peacock, Illuminations. 
His works have featured in journals 
Indian Literature, Taj Mahal Review, CLRI, Haiku Journal 
and electronic publications 
Arts and Letters, Eastlit, Grey Sparrow Journal, Underground Window, Muse India, Poetry Stop, Debug, Coldnoon diaries 
He has had three poetry collections and also jointly edited
the anthology
 Scaling Heights.
 He was awarded 
Poet of the Year, 2015 
by Destiny Poets' International Community of Poets
, Wakefield, U.K.
Nalini is a poet at heart and writer by choice. A teacher by profession, she is a mother of a 9 year old son. With one collection of dark genre short stories to her credit, she dreams of her poems getting published soon. A passionate Lucknowite and an ardent Indian, she loves to dream and to work hard to make them come true.
Saheli Mitra is a journalist, author, blogger and poet. She is an amazon best selling author of romantic novel Lost Words that was launched by Penguin Partridge USA last year. Her poems regularly feature in US literary magazines like
Yellow Chair Review
and India's literary poetry journal
Taj Mahal Review
. Saheli often uses poetry as a tool of protest in a patriarchal society known for its atrocities against women. She is also a mother to a naughty twelve year old son and an avid environment activist running her group To Trees With Love. She was Calcutta University Topper and did her MSc on Environmental Biology and Mphil on Egg Shell Thinning.
Shabir Ahmad Mir from Gudoora, Pulwama Kashmir; gets bored every now and then. And out of this boredom he scribbles - sometimes in prose and sometimes in verse; and occasionally in ink as well-blue and black only. Earlier he used to scribble on loose paper leaves of his class-notes (he sometimes imagines that they were fallen leaves of a forgotten tree) but now he mostly scribbles on his Facebook wall... Occasionally someone drops in to read.
Sunila Kamal Khemchandani is a commerce and law graduate from India, a teacher by profession and a poetess for love of English literature, now based in Canary Islands, Spain. She has several poems published in English anthology collections (
Wings, Change, Indus Valley, Heavenly Hymns, Poetic Symphonies, Synthesis - The Duet Anthology
and in one of Brian Wrixon's anthologies). In 2008, she won the position of the best annual poet in
poetriesonline.com
. Besides writing poems, she translates spiritual articles, books of her spiritual master, proof reading and transciption. Some of her translated works have been published and are circulating.
Surbhi Sarna is a children's writer based out of Bhubaneswar. A biochemist by training, the world of children's literature appealed more to her imagination than the cold precision of science. Although she discovered children's writing rather serendipitously but now it has become a serious pursuit for her and a very enjoyable one! A few of her short stories have been published as illustrated storybooks and several others have appeared in various dailies. When she is not writing or reading, she loves to meditate and spend time in nature. Sometimes she can be seen hugging trees. She blogs at surbhisarna.wordpress.com
TJ Natarajan loves to capture the beautiful moods and moments of Nature with his camera. He is a music enthusiast with vast knowledge in Hindi film music and plays the flute to entertain himself in moments of solitude. TJ lives in Jamshedpur, India.
"They're only crayons. You didn't fear them in Kindergarten, why fear them now?" ― Hugh MacLeod