The L&C-Silhouette Basket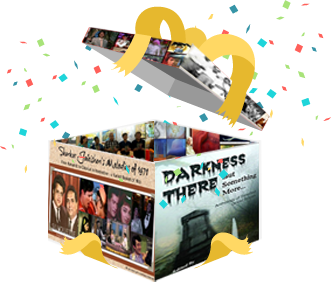 A hand-picked basket of cherries from the world of most talked about books and popular posts on creative literature, reviews and interviews, movies and music, critiques and retrospectives ...
to enjoy, ponder, wonder & relish!
Subscribe to the L&C-Silhouette Newsletter

Home
>
Our writers, artists & shutterbugs
Bhanavi Mathur is in 12th grade at Bluebells School International. She enjoys writing musings and poetry.
Gajendra Nand Khanna, born into a music loving Punjabi family has stayed across India and currently resides in Bangalore. An engineer by profession, he holds an M.Tech. degree in Computer Technology from IIT Delhi. Other than computing, he has interest in literature, writing, linguistics and collecting music and movies. He is the maintainer for a general artist website on artists called Anmol Fankaar as well as dedicated websites on singers Geeta Dutt, Noorjehan and Shamshad Begum in his spare time. He is a Life Member of the Society of Indian Record Collectors and the Institution of Electronics and Telecommunication Engineers.
Gauri Dixit is a software professional from Pune, India. She is an avid reader and regularly writes in poetry groups on Facebook. Her poems are published in 3 anthologies. Recently her poems were featured in the Poet's Corner for the E-zine 'Mind Creative' published from Syndey Australia.
Geethanjali passionately contributes poems to several poetry platforms in literary blogs and Facebook, including The Significant League, GloMag, World Union Of Poets only to name a few. She is a professor of French and heading Zone Francofone at Salem, India. She received the International Reuel Prize for Poetry in 2017 jointly with fellow poet Lopamudra Banerjee, instituted by The Significant League and Autism for Village Project Trust. Her first published poetry anthology co - authored with poet Aakash Sagar Chouhan '
Between Moms and Sons
' in February 2016 has led her to publish '
The Virtual Reality
' with 7 other renowned poets. Her poems have been featured in several anthologies. Geeth believes poetry is the breath of the soul.
Girija P. Pathekkara is a poet who writes in Malayalam. She is based in Kottakkal, Kerala.  Her subjects include the events taking  place  around  and  be  they  political,  social  or whatever their leanings – she  interprets these events from a woman's point  of  view.   And therefore her poems have often been called feminist poems.  A woman's world is different from that of a man's. The problems a woman faces, her joys and sorrows, her experiences -  all these form the subject of Girija's  poems.  Her anthology of poems titled 'Penpiravi' was published by DC Books, Kottayam in 2012.
Glory Sasikala is a poet and writer residing in Chennai. She works as a Quality Analyst with Quick Sort India. She is the moderator of a group for writers called Glorioustimes. She is the author of a novel titled,
Goodbye Papa
. She has edited and published an anthology of love poems written by 60 Indian poets from all over the world, called
The Heart Only Whispers
…. Her poems also featured in
Suvarnarekha
an anthology of poems written by women published by The Poetry Society of India. The story is a part of a recently brought out collection of short stories,
Cradle Snatcher's Distress and Other Stories
. The book can be bought at
instamojo
and
pothi.com
Gopa is an entrepreneur by profession but passionate about writing poetry. An absolute contrast to her work profile, she uses her passion for reading and writing during her free time, as she believes knowledge is boundless and needs to be dispersed. She is passionate about weaving poetry relating to the realities of lives and diversities of nature. She has a strong desire to reach out to the millions through her work, in order to make them aware of this art of spontaneous feelings. She lives in Kolkata with her husband Shuvayu and son Ahir.
Gopal Lahiri was born and grew up in Kolkata. He currently lives in Mumbai, India. He is a bilingual poet, writer, editor, critic and translator and widely published in Bengali and English language. Anthology appearances (among others) includes 
National Treasures, Indus Valley, A posy of poesy, Concerto, Poet's paradise, My dazzling Bards, The Silence within, East Lit, Indo-Australian Anthology, The Dance of the Peacock, Illuminations. 
His works have featured in journals 
Indian Literature, Taj Mahal Review, CLRI, Haiku Journal 
and electronic publications 
Arts and Letters, Eastlit, Grey Sparrow Journal, Underground Window, Muse India, Poetry Stop, Debug, Coldnoon diaries 
He has had three poetry collections and also jointly edited
the anthology
 Scaling Heights.
 He was awarded 
Poet of the Year, 2015 
by Destiny Poets' International Community of Poets
, Wakefield, U.K.
Gunjan Joshi is a Delhi based Editor who loves to explore every facet of art and literature. A nature-lover and an avid bibliophile, she loves classics in every form. A perfect weekend evening for her is smelling the waft of a classic hardback in her bed followed by a classic movie.
Sourav Paul, a student of English literature and a UGC Junior Research Fellow, is presently pursuing his Ph.D at the Department of Humanities and Social Sciences in National Institute of Technology Durgapur, India under the supervision of Dr Shri Krishan Rai. Sourav's research focuses on the Post 9/11 South Asian Literature in special terms of Terror, Violence, Islam and the Secular paradigmatic socio-political concerns. He is also interested in Contemporary Literary Theory, Poetry of the Romantic Period and Greek Drama. Nevertheless a Sangeet Prabhakar in Indian Classical Music (vocal) from Prayag Sangeet Samiti Allahabad (India), Sourav is interested in poetry, music and teaching. Among many of the publications he has got two papers and two poems in international journals.
Sulagna Dasgupta is a Postgraduate in English literature from the University of Calcutta and an aspiring scholar. A bookworm by nature and a writer by passion, a few of her poems have been published in little magazines. She is currently publishing her poems and short pieces of writing in her own blog.
Vivek Chib is a practising advocate in New Delhi
"They're only crayons. You didn't fear them in Kindergarten, why fear them now?" ― Hugh MacLeod