Blue , the color of all my morns Teeming with hope and Shredded bygones Crimson ,the hue of early noon A clumsy mishmash Of ecstasy and doom Green , the signal of twilight I...
A poet's nostalgic reminiscence of her girlhood days.
A lyrical poem with strong imagery portraying a pigeon and a nylon string.
A poem by Sufia Khatoon on the enigmatic beauty of old Calcutta (now rechristened 'Kolkata'), inspired by a photograph of an old building in the city by Kounteya Sinha.
A poem about the universal journey of life and the horizons one explores on the way.
A poet's soulful musing about the act of writing poems.
A passionate account of a poet's quest to find the lady-love of her dreams.
A symbolic, metaphorical quest of a man for memories and his journey with them.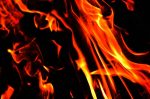 A short, but powerful fictional piece with a strong social message.
A heartfelt poem about the loss of a loved one.
A touching musing about the emotional bond that a mother and daughter share with each other. Santosh Bakaya pens it down as a funny birthday musing.
A vision of a poet, a journey through abstract imagery.
A touching short story of a humble Christian family and the unconditional gift of love they received from their daughter on Christmas eve.
A deeply philosophical poem about the various nuances of human life and what makes life meaningful for us.