"My heart is afraid that it will have to suffer," the boy told the alchemist one night as they looked up at the moonless sky."
Tell your heart that the fear of suffering is worse than the suffering itself. And that no heart has ever suffered when it goes in search of its dreams."
The Alchemist is the magical story of Santiago, an Andalusian shepherd boy who yearns to travel in search of a worldly treasure as extravagant as any ever found.
From his home in Spain he journeys to the markets of Tangiers and across the Egyptian desert to a fateful encounter with the alchemist.
The story of the treasures Santiago finds along the way teaches us, as only a few stories have done, about the essential wisdom of listening to our hearts, learning to read the omens strewn along life's path, and, above all, following our dreams.
Every few decades a book is published that changes the lives of its readers forever. The Alchemist is such a book. With over a million and a half copies sold around the world, The Alchemist has already established itself as a modern classic, universally admired. Paulo Coelho's charming fable, now available in English for the first time, will enchant and inspire an even wider audience of readers for generations to come.
Review
'An exceptional writer.' — USA Today
'His books have had a life-enhancing impact on millions of people.' — The Times
'One of the few to deserve the term Publishing Phenomenon.' — Independent On Sunday
'Coelho's writing is beautifully poetic but his message is what counts… he gives me hope and puts a smile on my face.' — Daily Express
The Alchemist presents a simple fable, based on simple truths and places it in a highly unique situation. And though we may sniff a bestselling formula, it is certainly not a new one: even the ancient tribal storytellers knew that this is the most successful method of entertaining an audience while slipping in a lesson or two. Brazilian storyteller Paulo Coehlo introduces Santiago, an Andalusian shepherd boy who one night dreams of a distant treasure in the Egyptian pyramids. And so he's off: leaving Spain to literally follow his dream.
Along the way he meets many spiritual messengers, who come in unassuming forms such as a camel driver and a well-read Englishman. In one of the Englishman's books, Santiago first learns about the alchemists–men who believed that if a metal were heated for many years, it would free itself of all its individual properties, and what was left would be the "Soul of the World."
Of course he does eventually meet an alchemist, and the ensuing student-teacher relationship clarifies much of the boy's misguided agenda, while also emboldening him to stay true to his dreams. "My heart is afraid that it will have to suffer," the boy confides to the alchemist one night as they look up at a moonless night.
About the Author
Paulo Coelho, born in Rio de Janeiro in 1947, is one of the bestselling and most influential authors in the world. The Alchemist, The Pilgrimage, The Valkyries, Brida, Veronika Decides to Die, Eleven Minutes, The Zahir, The Witch of Portobello and The Winner Stands Alone, among others, have sold 115 million copies in more than 160 countries.
Books by Paulo Coelho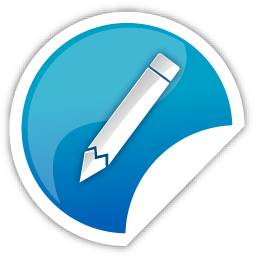 Learning and Creativity publishes articles, stories, poems, reviews, and other literary works, artworks, photographs and other publishable material contributed by writers, artists and photographers as a friendly gesture. The opinions shared by the writers, artists and photographers are their personal opinion and does not reflect the opinion of Learning and Creativity emagazine. Images used in the posts (not including those from Learning and Creativity's own photo archives) have been procured from the contributors themselves, public forums, social networking sites, publicity releases, Morguefile free photo archives and Creative Commons. Please inform us if any of the images used here are copyrighted, we will pull those images down.
Take care of children with sensibility and raise them with love and affection because they are our future generation who will take care of the country tomorrow.