The Super Hits and the Forgotten Gems: 50 Years of Bappi Lahiri
One tends to overlook the many achievements of the composer Bappi Lahiri, overshadowed as they have been by his 'Tathaiyya, tathaiyya' brand of cacophony, his infamous penchant for gold jewellery and his heavily accented Bengali voice. Shantanu Ray Chaudhuri revisits the top 5 bona fide hits (of the many of Bappi Lahiri's illustrious career) and 5 of the best songs that people have forgotten he had composed.
It was late in the night after a sold-out concert in Fiji. Bappi Lahiri was in his hotel room with his father when a call from the reception informed him that a lady wanted to meet him. The composer asked the hotel attendant to usher the lady in. As soon as the woman entered the room, she handed him a bag. Bappi opened it and was shocked at its contents. The lady said that she knew of his fascination for gold and had brought him all the gold she owned as a token of appreciation for his rendition of Yaad aa raha hai tera pyaar (Disco Dancer, 1982) earlier in the evening. The story does not end there. Before Bappi could react, his father burst out laughing, telling the woman that his son was wearing as much gold on him as she had brought.
Ridiculed as much for his penchant for flashy jewellery as for his heavily accented Bengali voice and taken to the cleaners as much for his predilection to 'lift' tunes as for being the one composer responsible for Hindi film music reaching its nadir in the 1980s with his 'Tathaiyya, tathaiyya' brand of cacophony in the Jeetendra-Sridevi-Jaya Prada starrers that ruled the decade, one tends to overlook the many achievements of the composer. Yes, he is probably 'guilty' of each of these charges, but it is also unfair that these have overshadowed his really good, different, at times even great compositions.
Inspired By
As far as being 'inspired' by Western music is concerned, Bappi wasn't the first one, and he definitely won't be the last. Indian composers – right from classicists like Pankaj Mullick and Hemant Kumar to SD Burman to the most popular composers of the 1970s, Laxmikant-Pyarelal and RD Burman, have been guilty of copying songs – tune, riff and rhythm. The examples are too many to recount here – that could be the subject of a whole feature of its own: Danny Kaye's O boy jingo transforming into Hemant Kumar's madcap Kishore number Shing nei tobu naam taar shingo (Lukochuri, 1958), My darling Clementine finding its way to OP Nayyar's Aye dil hai mushkil (CID, 1956). Shankar-Jaikishan's corpus is full of such 'inspirations'. Salil Chowdhury memorably transformed Mozart into Itna na mujhse (Chhaya, 1961) and repeatedly dipped into east European compositions for inspiration. The theme from Bridge on the River Kwai resulted in Yeh dil na hota bechara (Jewel Thief, 1967). Laxmikant-Pyarelal did it on the sly with Boney M (Brown girl in the ring getting a Hindi avatar as Tere naam ke hum diwaane hai (Judaai, 1980) while Daddy cool transformed into Gumsum si khoi khoi (Badalte Rishte, 1978). Even their hit Karz numbers Ek haseena thi and Meri umar ke naujawano were 'inspired' rip-offs.
One also tends to forget that composers are often at the mercy of the producer, director or even the star when it comes to filching a popular Western tune. Nasir Hussain, for example, was adamant about using the ABBA number Mamma Mia in the sensational back-to-back song sequence in Hum Kisi Se Kum Nahin (1977). RD Burman could never live down Mil gaya humko saathi mil gaya. Similarly, Amitabh Bachchan insisted on adding a whole new song in Kaalia (1982) only because Zia Atabi's Persian sensation Heleh maali had captivated him – it went on to become Jahan teri yeh nazar hai.
This is not to condone this blatant copying but to underline that Bappi has borne the cross more than the others – maybe he copied more well-known numbers or maybe what he copied became hits in their Hindi versions and thus stood out. To his credit, he has admitted to lifting entire songs and never giving the act the euphemisms of being 'inspired' or 'influenced'.
The Dismal 1980s and Its Consequences
As for bringing down the standard of film music in the 1980s, again it is possible to argue that he was only providing what his producers wanted. At the end of the day, he had to make a living. Before he hit the big time in the 1980s, he had largely remained on the fringes, despite lilting compositions in Zakhmee (1975), Chalte Chalte (1976), Dil Se Mile Dil (1978), Ek Baar Kaho (1980), and many others. It is only because the audience of the era patronized 'Taaki re taaki' and its ilk that the composer fed them that. And surely there's musical justice in what disgusted the purists, say, Ui amma (Mawaali, 1983), becoming cool retro when used as Ooh la la in The Dirty Picture (2011).
At the same time, as he rues, the flak that he copped for this phase has taken the shine off some of his more serious, classical-based, romantic and folk compositions like Jaana kaha hai (rendered by him with Sulakshana Pandit, Chalte Chalte, 1976), Yeh kis bandhan mein (Bhupinder, Doosri Dulhan, 1977), Maana ho tum (Yesudas, Toote Khilone, 1978), Char din ki zindagi and Raakh ke dher mein (Yesudas and Jagjit Singh respectively, Ek Baar Kaho), Zid na karo (Yesudas) and Mathe ki bindiya bole (Anuradha Paudwal and Mohd. Rafi, Lahu Ke Do Rang, 1979), Dard ki raagini (Pyaas, 1984), Kisi nazar ko tera intezaar (Bhupinder and Asha Bhosle, Aitbaar, 1985) to name only a few.
The Beginnings
A child prodigy, Bappi (Alokesh Lahiri) debuted playing the tabla at a concert at Kolkata's Eden Gardens at the age of four. His parents, Aparesh and Bansari Lahiri, were well-known singers in Kolkata. Kishore Kumar was close to the family (Bappi addressed him as maama, maternal uncle). Lata Mangeshkar, a close family friend, suggested they send the young man to train under Pandit Samta Prasadji, the iconic tabla guru.
Bappi composed his first song at the age of eleven and scored his first film Dadu (1969), in Bengali, before running away to Bombay. His first Hindi film, Nanha Shikari (1973), was received well. Meanwhile, he also had a cameo in Kishore's Badhti Ka Naam Daadi (1974), before a phone call from Tahir Hussain led to the film that established him, Zakhmee.
The Top of the Tops
So here are the top 5 bona fide hits (of the many of Bappi Lahiri's illustrious career) and 5 of the best songs that people forgot he had composed or, even more sadly, he could compose.
THE TOP 5 HITS
1. Bambai se aaya mera dost (Aap ki Khatir, 1977)
In an otherwise forgettable film (anyone remember what it is about, except that it starred Vinod Khanna at his handsomest best?), it is this song, with its peppy melody and crazy lyrics, that has endured even forty years later. Hindi music discovered a new unmistakable voice – Bappi himself. Music may have morphed from vinyl to cassette to CD to USB drive to Smartphone, but this song is an essential part of youngsters setting out on a holiday to Goa – as essential as beer, sunglasses, shorts and sand shoes (though the song itself had nothing to do with Goa!).
Bambai se aaya mera dost, dost ko salaam karo (Aap Ki Khatir, 1977) Shaili Shailendra / Bappi Lahiri
2. Chalte chalte mere yeh geet (Chalte Chalte, 1976)
Probably the best-known Kishore Kumar solo composed by Bappi, this remains the quintessential anthem in school and college farewell parties. While actor Bhisham Kohli aka Vishal Anand's career never really took off despite the wonderful songs in this psychological romantic thriller, this maternal nephew of Dev Anand will forever be part of film music history for lipping a song which all of us must have sung sometime in our lives.
Chalte chalte mere yeh geet yaad rakhna (Chalte Chalte, 1976) Amit Khanna / Kishore Kumar.
3. I am a disco dancer (Disco Dancer, 1982)
Rendered by Vijay Benedict, this number along with Nazia Hassan's Aap jaisa koi (Qurbani, 1980) ushered in the disco era in Hindi cinema and established the career of Mithun Chakraborty as a dancing star. It also gave Hindi film music a whole new sound. Though all songs in the film were huge hits, the title song became the virtual anthem of the Indi-Disco genre. And after Raj Kapoor, Mithun remains the biggest Indian star in Russia, Azerbaijan and Uzbekistan thanks to this and Jimmy Jimmy Jimmy Jimmy, ajaa aaja aaja.
I am a disco dancer (Disco Dancer, 1982) Anjaan / Vijay Benedict 
4. Ke pag ghungroo bandh Meera naachi thi (Namak Halaal, 1982)
An epic, both in terms of its success and the length of the song (a staggering 12 minutes), this is Bappi's most well-known classical-raaga-based song which was also a triumph of fusion, incorporating disco, classical and qawwali. It took four days to record, leading Kishore to complain that Bappi had made him sing four songs for the price of one. Namak Halaal and its hit music not only broke the monopoly of Kalyanji-Anandji as Prakash Mehra's composers but also resulted in Bappi's next collaboration with the director, Sharaabi (1984), which again boasted of hugely popular songs.
Pag ghungroo bandh Meera nachi thhi (Namak Halal, 1982) Anjaan and Prakash Mehra / Kishore and Satyanarayan Mishra 
5. Naino mein sapna (Himmatwala, 1983)
Say what you will, sneer at it, but there's no getting away from including this one in the list of Bappi's biggest hits. It set the trend for a large part of the decade, giving Jeetendra a new lease of stardom and establishing Bappi as the composer of 1980s. And who can forget all the matkas on the beach, Sridevi in the gaudiest pink and orange gyrating with Jeetendra in white pants and shoes to Tathaiyya tathaiyya, a template that the assembly-line productions from the south followed all through the decade.
Naino mein sapna (Himmatwala, 1983) Indeevar / Kishore Kumar and Lata Mangeshkar
THE TOP 5 FORGOTTEN GEMS
1. Ye naina ye kajal (Dil Se Mile Dil, 1978)
This Kishore romantic solo was, for all practical purposes, 'rediscovered' by HMV in its two-cassette tribute to Kishore Kumar in October-November 1987, soon after the singer passed away. And it became an instant hit with the college crowd, especially with women, who would never tire of listening to Amit Khanna's lines Tum pooja, hum poojari, tum kismet, hum juari. It's one of the tragedies of Hindi film music that a melody as beautiful as this remained in the dumps and an irony that Bhisham Kolhi (Vishal Anand) had his second great Kishore number to lip to, after Chalte chalte.
Yeh naina yeh kajal, yeh zulfen yeh aanchal (Dil Se Mile Dil, 1978) Amit Khanna / Kishore Kumar
2. Gao mere mann (Apne Paraye, 1980)
This song, rendered by Yesudas, and based on a traditional Bengali kirtan – Rai jago go – was right up Bappi's alley and showed his penchant for dipping into his Bengali heritage. He curbed his natural instincts and allowed the rural Bengal essence to play out with a surge of khols – arranged by Sudarshan Adhikari – the bamboo alto flute and the sarod. The film, based on Sarat Chandra Chatterjee's Nishkrti, failed and its excellent offbeat music continues to remain in the shadows.
Gao mere mann (Apne Paraye, 1980) Yogesh / Yesudas
3. Nanha sa panchhi re tu (Toote Khilone, 1978)
Like RD Burman, Bappi Lahiri reserved his best for Kishore. Unfortunately, a number of these, including those ultimate college romance numbers Tumhara pyaar chahiye (College Girl, 1978) and Haan pehli baar (Aur Kaun, 1979) remain in the margins. Like the song, few recall the name of the film by Ketan Anand, featuring Shekhar Kapur opposite Shabana Azmi, made during their much-publicised romance. This soulful Kishore solo, based on the traditional folk song Dekhechhi roop sagor e moner manush that had inspired Tagore to compose Bhenge mor ghorer chabi niye jabi ke amare, with its minimalistic arrangement comprising the santoor, the sitar, the flute and simple percussion, remains a connoisseur's favourite.
Nanha sa panchhi re tu (Toote Khilone, 1978) Kaifi Azmi / Kishore Kumar
4. Awaaz di hai aaj ik nazar ne (Aitbaar, 1985)
India's answer to Hitchcock's Dial M for Murder (1954) was what one expects from Hindi remakes of classics. Shabby. Inane. But Bappi Lahiri's music in the film, uncharacteristically for the mid-1980s, was noteworthy. While Kisi nazar ko tera was the song that had connoisseurs raving as it had 'semi-classical' written all over it, Awaaz di hai witnessed Bappi experimenting with waltz. The use of Bhupinder as the voice of Suresh Oberoi who played a singer in the film was a masterstroke, but few will recognize this as a Bappi Lahiri composition.
Awaaz di hai aaj ik nazar ne (Aitbaar, 1985) Hasan Kamal / Bhupinder Singh and Asha Bhosle
5. Tumhara pyaar chahiye mujhe jeene ke liye (Manokaamnaa, 1980)
Bappi has been widely ridiculed for his voice, but one needs to only hear him sing this and others like Yaar bina chain kahan re (Saheb, 1985) to realise the magic he was capable of. The great Kishore Kumar used to say, 'You better be on time for Bappi's recordings, otherwise he will sing the song.' And that's exactly what happened most memorably with Yaad aa raha hai in Disco Dancer. Tumhara pyar chahiye is arguably the best song Bappi has sung ever. Unfortunately, the film flopped – one of Rajshri's rare flops of the late 1970s and early 1980s – and a couple of gems sung by Bappi remained unsung.
Tumhara pyaar chahiye mujhe jeene ke liye (Manokaamnaa, 1980) Indeevar / Bappi Lahiri
(The author would like to thank Balaji Vittal and Anirudha Bhattacharjee for their inputs.)
More to read
The Pathbreaking Non-conformist – The Music of RD Burman
Aawaz De Kahaan Hai: The Golden Music of Naushad
Madan Mohan: The Composer of the Classes
Chalte Chalte Mere Yeh Geet Yaad Rakhna: Bappi Lahiri's Melodious Hits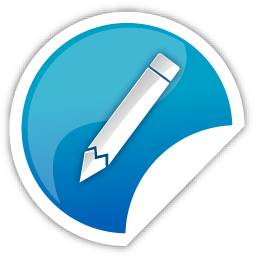 Whether you are new or veteran, you are important. Please contribute with your articles on cinema, we are looking forward for an association. Send your writings to amitava@silhouette-magazine.com
Silhouette Magazine publishes articles, reviews, critiques and interviews and other cinema-related works, artworks, photographs and other publishable material contributed by writers and critics as a friendly gesture. The opinions shared by the writers and critics are their personal opinion and does not reflect the opinion of Silhouette Magazine. Images on Silhouette Magazine are posted for the sole purpose of academic interest and to illuminate the text. The images and screen shots are the copyright of their original owners. Silhouette Magazine strives to provide attribution wherever possible. Images used in the posts have been procured from the contributors themselves, public forums, social networking sites, publicity releases, YouTube, Pixabay and Creative Commons. Please inform us if any of the images used here are copyrighted, we will pull those images down.