Madan Mohan: The Composer of the Classes
There is something really sophisticated about his music which has a timeless pull. It is not surprising that due to this quality his work has endured much after he passed away. A tribute to the Ghazal Samrat Madan Mohan
All pictures used in this article are courtesy the  offical website of Madan Mohan www.madanmohan.in
I still remember the first Madan Mohan song I heard. On Doordarshan, the movie Mera Saaya was being shown and I fell in love with the title song 'Mera saaya saath hoga'. The composition got "stuck in a loop" in my mind. I still sit sometimes in the evening and listen to its 78 rpm play in my drawing room (both sides have different moods of the song!). It was on more exploration of his repertoire that I was exposed to his cdommendable body of work. I also realised that my quite loved 'Aye Dil Mujhe Bata De' (Geeta Dutt) from Bhai Bhai is his composition! These compositions have been visited and re-visited over the years and in this article I aim to present some other facets of his work. You can write a whole book on his work but for now, I'll resist that temptation!
Raju Bharatan had correctly said that he was a composer of the classes and not of the masses as his compositions were made to be heard in the drawing room. Indeed, his quality compositions were heard more in mehfils and homes rather than on the streets.
There is something really sophisticated about his music which has a timeless pull. It is not surprising that due to this quality his work has endured much after he passed away. In some ways, his work has reached more people after his demise. Lata Mangeshkar had once said that the destiny of some people starts after they are gone and it definitely holds true in his case. The number of CD compilations one sees of him being released is quite a bit more than some of his peers which is not very surprising to his fans.
Early Years
The young Madan Mohan spent his initial years in the Middle East, as he was born on 25 June 1924 in Baghdad to Bhagwanti Devi and Chunnilal who was an Accountant General with the Kurdistan Peshmerga forces.  Around 1932, the family returned to their native town Chakwal (in Punjab). His father moved to Bombay for work and went on to become the General Manager (and later a partner) in the prestigious Bombay Talkies and eventually the iconic Filmistan as well. Once, he had established himself in Bombay, he asked for his family to join him. Thus, young Madan started growing up with film personalities around him.
Though, Madan Mohan joined the army in 1943 (emergency commission), he later quit to pursue his interests in music. This talent he is said to have inherited from his mother and the encouragement from his grandfather Hakim Yograj and his younger brother Prakash also helped, all of whom were music aficionados.
While working with the All India Radio in Lucknow he got an opportunity to interact with stalwarts like Ustad Faiyyaz Khan, Ustad Ali Akbar Khan, Begum Akhtar, Roshanara Begum, Roshan, Jaidev and Talat Mahmood. Perhaps, this was the time when he fell in love with ghazals. After a stint in AIR Delhi, he went to Mumbai and his struggle period involved working as an assistant to Shyam Sunder and also with SD Burman, notably in Do Bhai (1947) and Munimji (1955) also.
The First Break
With his dashing Punjabi good looks, Madan Mohan thought of becoming an actor but went on to become a composer. His father did not like the idea of his son making the rounds of studios but could not dissuade him. In an interview, Shamshad Begum had told this writer that Madan Mohan approached her during a recording at Filmistan, requesting her to sing for his debut movie Aankhen (which released in 1950). She (the reigning queen of playback at the time) agreed and the film's music did quite well. This first break flagged off a 25-year-long illustrious career in film music.
The Magical Music of Madan Mohan
Ghazal Samrat
He has been called as Ghazal Samrat (King of Ghazals) by many fans and co-artists due to his hold on this medium. (It is so embedded in the fans' minds that many don't appreciate his hold on other mediums!). Naushad is reported to have proposed to exchange all his work for two of his Ghazals in Anpadh, 'Hai Isi Mein Pyar Ki Aabroo' and 'Aap Ki Nazron Ne Samjha Pyar Ke Kaabil Mujhe'!  His inclination towards Ghazals could be seen quite early in his career. His first movie Aankhen was more mainstream but in his second movie Adaa (1951) one gets glimpses of the things to come in the form of 'Preetam Teri Duniya Mein' and the Talat solo 'Jise Dil Mein Basana Chaaha Tha Usse Apne Dil Mein Basa Na Sake'. 
The same year Talat's rendition of 'Meri Yaad Mein Ansoo Na Bahana' in Raag Asawari for movie Madhosh only makes this "feeling" stronger. The Madan Mohan we remember was there soon enough. Just listen to the tasteful way he composed and made Talat Sing 'Mohabbat Mein Kashish Hogi To Ek Din Tum Ko Paa Lenge' which gives it the Madan Mohan 'stamp'!
Mohabat mein kashish hogi (Khubsurat, 1952) Shaukat Jaunpuri / Talat Mahmood
Shaukat Jaunpuri's lyrics have been done full justice in this song. Talat's work with him is some of his best. I could listen to my Jahaan Aara (1964) LP for days!
Madan Mohan's ghazals with Lata Mangeshkar are also an eternal joy for their fans. The first ghazal she sang for him was in Nirmohi (1952) in the form of 'Ab Gham Ko Bana Lenge Jeene Ka Sahaara'.  It was this ghazal that set the ball rolling.
Listen to this lovely one from Baaghi, 'Hamaare Baad Ab Mehfil Mein Afsaane Bayaan Honge' as one of the master class acts by the duo.
Hamaare baad ab mehfil mein afsaane bayaan honge (Baaghi, 1953) Majrooh Sultanpuri / Lata Mangeshkar
Western Style Tunes
Jaagir's 'Tumse Nazar Mili' (Geeta Dutt) is a typical song with a Jazz feel which many would not identify with Madan Mohan. He has composed many songs inspired of this genre which many fail to notice in his repertoire. Just listen to this wonderful song.  Just the mouth organ piece alone is sufficient to enthrall you!  Some would even say the song's "Nayyarish"!
Tumse nazar mili (Jaagir, 1959) Raja Mehdi Ali Khan / Geeta Dutt
Mouth organs reminds me of another song where he used this instrument wonderfully. I am of course talking of 'Hum Panchhi Mastaane' from Dekh Kabira Roya  (1957) picturised on Ameeta and Shubha Khote (Lata-Geeta delivered very well. Would have liked more of their duets by him!) Its good to see a lady play the mouth organ for a change in the song. Getting a glimpse of the Bombay of yore is another attraction!
Hum panchhi mastaane (Dekh Kabira Roya, 1957) Rajinder Krishan / Geeta Dutt and Lata Mangeshkar
Madan Mohan had Geeta Dutt sing quite a few songs of this nature
Duniya Ke Saath Chal Pyaare (Pocketmaar, 1956)
Yeh Raah Badi Mushqil Hai (Gateway of India, 1957) (must hear for their fans)
Aankh Milaane Ke Liye (Chandan, 1958)
He showed that he was capable of doing heavily instrumented songs as well when he did such songs.
Fun Songs
While a composer known for serious songs, Madan Mohan composed a number of fun songs as well. This (his having a serious and fun side) is not surprising, as in real life, he not only worked hard but also played hard. He would find time to do cooking, play a number of games (cricket, tennis, billiars), go stay at Lonavala, entertain his friends and a myriad other things. Inspiration could hit him anytime, even when going in a lift!
Madan Mohan composed quite a few light fun numbers which bring a smile on one's face. His first movie Aankhen for example had two which come to my mind immediately. One was the fun song, 'Humse Nayan Milana BA Pass Kar Ke' sung by Shamshad Begum and Mukesh. I am sure there were many exhorted in those days to do BA like they do for BE these days!  His friend Raj Khosla also sang a fun solo in this movie Rail Mein Jiya Mora Sanana Hoye.
'Mera Naam Abdul Rehman' (Bhai-Bhai, 1956) by Lata-Kishore is well known (It even spawned a version sung by Balbir and Sabita Chowdhury, such was its popularity! )
Shamshad and Kishore sang a lovely duet, 'O Madam', in Ashiana (1952). It is a really fun song, where lovers on marriage night are talking of a 'Shaadi jiski muddat hai thodi' aur gir sakta hai 'divorce ka bomb'!  Really hillarious lyrics by Rajendra Krishan.
Ek Shola's fabulous 'Hum Kaala Tum White, Ab Apna Hai Day Night', sung by Mohd Rafi and Geeta Dutt is pure delight with Madan Mohan giving us the Goan flavour. His duet with Shamshad Begum in Shabistan (1951), luckily for us, was on both sides of a 78 rpm.  Wish there were many more dozens of such songs for us!
Pages: 1 2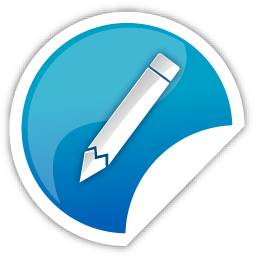 Whether you are new or veteran, you are important. Please contribute with your articles on cinema, we are looking forward for an association. Send your writings to amitava@silhouette-magazine.com
Silhouette Magazine publishes articles, reviews, critiques and interviews and other cinema-related works, artworks, photographs and other publishable material contributed by writers and critics as a friendly gesture. The opinions shared by the writers and critics are their personal opinion and does not reflect the opinion of Silhouette Magazine. Images on Silhouette Magazine are posted for the sole purpose of academic interest and to illuminate the text. The images and screen shots are the copyright of their original owners. Silhouette Magazine strives to provide attribution wherever possible. Images used in the posts have been procured from the contributors themselves, public forums, social networking sites, publicity releases, YouTube, Pixabay and Creative Commons. Please inform us if any of the images used here are copyrighted, we will pull those images down.