Timeless Artists Of The World: Liv And Ingmar
This film is for everyone who had loved and lost and continued loving. In that sense, it's not a story of two Legends. They are indeed timeless artists of the world. But this is a story of a man and a woman, a story of two children, a story of two friends and soul mates.
Interview with Dheeraj Akolkar
Liv & Ingmar is an affectionate yet truthful account of the 42 years and 12 films long relationship between legendary actress Liv Ullmann and master filmmaker Ingmar Bergman. Amitava Nag, editor, Silhouette was engaged in a small conversation with the film's director Dheeraj Akolkar
Amitava: How did you come up with the idea of such a film?
Dheeraj: This started in 2006 – I was in the house of one of the legendary filmmakers and 'The Voice of India' – Mr Zul Vellani – who was like a father figure and mentor to me.
In his study I found a book called 'Changing' penned by Liv Ullmann and as I started reading, I could not put it down. I found it was a very human account – not written by a Hollywood Superstar but by a woman deeply in touch with her emotions.
I brought the book with me when I came to London. And then it became an obsession to view the Bergman-Ullmann films. In 2007 Mr. Ingmar Bergman passed away and there was a lot of press obviously. I frantically searched for something from Liv, as many of his close associates had given interview – Woody Allen, Jan Troell and many others. But there was nothing from Liv, not even a word and I stopped looking. I knew instinctively that there would be nothing there. And this film just came to me.
I wrote down a piece of poem (see below) as a theme of the film. Then my friend Christina was coming from Norway to stay with me in London and she brought with her Liv's postal address. I sent a letter and this theme-poem to Liv.
My phone rang on the 23rd of February, 2.30 pm London time. The voice on the phone said – Hello ! This is Liv Ullmann, and I sat down 🙂
Amitava:  Guess you needed a lot of courage – simply because the subjects are so famous. What were your fears in doing the film?
Dheeraj: I have had no fears whatsoever making this. Cinema is perhaps the only place where I am not scared. I am scared in every other aspect of life. But when it comes to Cinema – something changes within me. I was far too excited to be scared.
I can say that it was overwhelming making this film. You know when you are surrounded by the landscape of Faro, you are sitting in the house of Mr. Ingmar Bergman, two cameras pointing at Liv Ullmann and as a director you get to say 'Action' – which director in the world will not be overwhelmed?
This is a history of 50 years in front of me. Incredible! You know, many people came to me when the film was Green Lit and said, "hey, you have got a great opportunity here" and I replied that this was not an opportunity. This was a responsibility.
And days passed in the research when one spring morning in Oslo it dawned on me – that this was not even a responsibility – this was a GIFT!
Amitava: How is the film made? How did you manage to convince Liv Ullmann?
Dheeraj: Well, the most difficult part was to find producers and money. I started out from London – where no one really wanted to do this as it's not an English subject. But producer Uberto Pasolini (of The Full Monty and Bel Ami) listened to me and advised me to go to Scandinavia – I started with Cannes, went to Stockholm and wrote to almost 60 producers in Sweden. No one wanted to do it. They thought 'There was too much Bergman in the market'.
It took 2 and a half years. Then I was in Edinburgh, Scotland, filming a play at the Fringe Festival where I met a Norwegian actress Ms. Ragnhild Lund. She said she could get me a meeting in Oslo, and she did. That's how Nordic Stories and producer Rune Trondsen came in picture… Then we really started. With Liv, well I had written to her and she had agreed to give an interview. I requested her to send me a letter confirming that – as no one was ready to believe that I had even spoken to her.
She did send me a letter and then a lot of time passed. She was busy directing Cate Blanchett in A Streetcar named Desire in Sydney, Australia and I was looking for money.
A senior producer in Nordic Stories, Mr. Stein Roger Bull, knows Liv personally, so when I went to them. He rang her and said that an Indian filmmaker living in London was claiming that Liv had agreed to participate in this film called Liv and Ingmar, and by then she had perhaps forgotten. She replied, "NO! No way I am doing this film'.
Mr. Bull requested her to come and meet me in Oslo. She had just bid adieu to Stage Acting in Norway on the 14th of Dec 2010, to a standing ovation playing the lead in Eugene O-Neal's play. We met on the 15th. Apparently (and this I found out later) Liv had told Mr. Bull to tell me that she would meet me but she would not do the film! I am happy he did not say a word of this to me (laughs). So we met in Oslo in Hotel Bristol.
After the pleasantries were exchanged we sat down. She asked me why I wanted to make this film. And I started to speak. On the third minute her eyes welled up, she clutched my hand and said, "YES!"
After that, she was only cooperative, one of the best experiences of working with Any Actor in my life! Working with Liv, I have realised why some artists are great!
Amitava: You used Ingmar's love letters to Liv, photographs, footages, How did you get hold of all these?
Dheeraj: Well, the love letters are in the Bergman Foundation in Stockholm. They came on board and really helped us tremendously! We had to secure Liv's permission before using them. She did give us the permission. For photos and Films we went to Svenska Filmindustri as they have most of the rights and requested them to come onboard as co-producers, which they did. So we acquired the rights that way.
Amitava: Being an Indian making a film on Bergman and Liv, was there a challenge of being accepted by the crew, by the audience?
Dheeraj: Well, the Crew has been fascinating. Most of them came on board for the love of these two legends and the respect they have. We gelled well together. Yes, it's challenging. You have to find a language with which you can communicate, which means talk and LISTEN.
These are brilliant people in their respective fields. Resul Pookutty is a friend and he came on board. My childhood friend Tushar Ghogale has edited the film. Hallvard Braein has shot it beautifully and Stefan Nilsson (composer of Pelle the Conqueror and The Best Intentions) has written the score.
We recorded the Music with the City of Prague Philharmonic Orchestra in Prague. The film has been produced incredibly by Rune Trondsen – a great, great producer, who understands that he need not play any power games with his director, he protected me and my vision. I wouldn't have done this film without him, without any of these brilliant crew members.
As far as the audience is concerned, well, so far they have been wonderfully supportive. Standing ovations, personal interactions, they are relating to the film on a human level as they should.
This film is principally a human story. But from Latin America to Japan to  Europe and India – we have had extraordinary reactions. Shabana-ji (Azmi), Javed Saab (Akhtar) and Mr. Kamal Hasan, who saw the film in Singapore were deeply moved. This is really humbling… and exciting.
Amitava: This is homage to two of the world's greatest contributor's of cinema. What is the response that you are getting from the audience wherever it is screened, the festival circuits etc.?
Dheeraj: Incredible response! People at the end of the screenings are getting us and telling stories of their own pain, loss, love… instead of asking questions in the Q & A. This film is helping them reflect. People are laughing with it, crying with it. This is so wonderful. The reviews are consistently brilliant.
All of us who have made this film are really happy with its reception. This film is for everyone who had loved and lost and continued loving. In that sense, it's not a story of two Legends. They are indeed timeless artists of the world. But this is a story of a man and a woman, a story of two children, a story of two friends and soul mates.
Amitava: I bet you wished Bergman was alive for this film?
Dheeraj: (laughs) Yes, yes, yes! I miss him very much now. And somehow I feel that I have met him. When we were shooting in his house, all of us felt constantly, this energy, that space, that home where he wrote many masterpieces, it's incredibly alive still.
He was there. I want to believe that. He was watching over us. And Liv said that herself later which we put in the film! Oh, how I wish I had met him in person.
Amitava: Why is the film Liv and Ingmar and not Ingmar and Liv? Is it because it is mainly Bergman through Liv's eyes?
Dheeraj: Yes, she tells the story. It's her story. And then it's always the woman who comes first, like Fanny and Alexander. But, also because I met Ingmar through Liv, through her book.
Amitava: Have you brought in the other influences on their respective lives, the other relations?
Dheeraj: No, not really. The focus of the film is very, very clean. The film is about this 42 years and 12 films long relationship. Their daughter features in the film, but very little.
I tried to get others to come and speak initially. But for some reason, it was not possible. Ms. Linn Ullmann and Mr. Max Von Sydow were busy. Ms. Bibi Andersson and Mr. Erland Josephson were unwell and Mr. Bergman and Mr. Sven Nyqvist are no more. So there! I decided to stay with Liv!
Amitava: Finally, you have done something which many others like me who grew up on Bergman probably wished to do. What is your next project?
Dheeraj: I really do hope that you can identify with this film. See in it something of your own. I really do feel that. Next, I am making a film on Norwegian Painter Edvard Munch whose fourth version of 'The Scream' sold for 120 million dollars at Sotheby's in New York.
So I am back in Scandinavia. I am working on a fully developed script – based on a true life story in India. It's a fiction project with most of the team attached. I have met the leading actor who I hope accepts. I am waiting for him to read the script or give me time to narrate it to him. It's an entirely Indian Film – a very, very important story that MUST BE made.
I am also developing three other films in London – all fiction projects – under my company Vardo Films.
The theme of the film, the one that was written as a poem, the most initial work document
She tells a story.
Of Him, and Her.
And walls cease to exist.
She travels through times and spaces…
…An Island, the Studios, the Recording Rooms, the Laughter, the Home,
the Tears, the Letters,
the Memories, the Paths.
The Images – Moving, Still.
The Sounds – Harsh, Musical.
The Words – Rational, Poetic.
Songs.
With her, we travel.
From 'Persona' to 'Saraband'…Within, Through and Beyond.
All that while we come closer…
…to the destinies of two individuals walking their own line.
Ever present in each other's.
In the end we know what's complete.
Liv & Ingmar Theatrical Trailer
Hope you enjoyed reading…
… we have a small favour to ask. More people are reading and supporting our creative, informative and analytical posts than ever before. And yes, we are firmly set on the path we chose when we started… our twin magazines Learning and Creativity and Silhouette Magazine (LnC-Silhouette) will be accessible to all, across the world.
We are editorially independent, not funded, supported or influenced by investors or agencies. We try to keep our content easily readable in an undisturbed interface, not swamped by advertisements and pop-ups. Our mission is to provide a platform you can call your own creative outlet and everyone from renowned authors and critics to budding bloggers, artists, teen writers and kids love to build their own space here and share with the world.
When readers like you contribute, big or small, it goes directly into funding our initiative. Your support helps us to keep striving towards making our content better. And yes, we need to build on this year after year. Support LnC-Silhouette with a little amount – and it only takes a minute. Thank you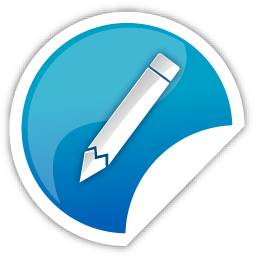 Whether you are new or veteran, you are important. Please contribute with your articles on cinema, we are looking forward for an association. Send your writings to amitava@silhouette-magazine.com
Silhouette Magazine publishes articles, reviews, critiques and interviews and other cinema-related works, artworks, photographs and other publishable material contributed by writers and critics as a friendly gesture. The opinions shared by the writers and critics are their personal opinion and does not reflect the opinion of Silhouette Magazine. Images on Silhouette Magazine are posted for the sole purpose of academic interest and to illuminate the text. The images and screen shots are the copyright of their original owners. Silhouette Magazine strives to provide attribution wherever possible. Images used in the posts have been procured from the contributors themselves, public forums, social networking sites, publicity releases, YouTube, Pixabay and Creative Commons. Please inform us if any of the images used here are copyrighted, we will pull those images down.