Chetan Anand: Exploring the Unconventional to Make Landmark Films
Twenty one years ago, on July 7, 1997, Chetan Anand bid farewell. Silhouette pays tribute to the great film maker, the director, writer, producer, actor who dared to explore unconventional subjects that turned into landmark cinema.
Chetan Anand will forever be remembered as a film maker who plunged into unconventional difficult subjects with a rare confidence. He brought in delicate art, poetry, music, color and vivacity into his films, sketched detailed, complex action on large canvases and explored raw human struggle for existence with sensitivity. A rare and unique repertoire that was unlike any other.
In writing this tribute, I must acknowledge gratitude to the book Chetan Anand – The Poetics of Film written by Chetan Anand's wife Uma Anand and elder son Ketan Anand (Published by Himalaya Films – Media Entertainment 2007), which has been the primary source of information. Chetan Anand's banner is Himalaya Films.
Early years
Born 3rd January 1915, in Gurdaspur, Punjab, to Peshauri Mal and Indravati (as the second eldest of 9 children), Chetan was sent to Gurukul Kangri, near Haridwar, for early education. This laid the strong foundation of Vedic values along with those of purity in languages, particularly Sanskrit and Hindi.
In the Government College, Lahore, Chetan was actively involved in writing, dramatics, tennis, debates, poetry and in editing the college magazine. His father sent him to London's City University to appear for the prestigious Indian Civil Services, but following his heart, Chetan studied theatre and cinema and did programmes for the Indian service of the BBC.
On his return to India, he joined the All India Radio in Delhi and picked up a teaching job as assistant Hindi master in the prestigious Doon School, Dehradun in 1940 for a monthly salary of Rs.180. He, with some others, laid the foundations of the Dramatics Society in the school.
In 1943, Chetan married Uma Chatterji, daughter of Prof. G.C. Chatterji, his philosophy and psychology professor in Government College, Lahore.
During his leisure time he wrote stories and scripts. In December 1943, during a trip to Bombay, he sold a story titled Kunal to Kishore Sahu and met the famed director, Phani Mazumdar who cast him as the leading man opposite Nargis for a film named Rajkumar (1944). Mazumdar was impressed by Chetan's good looks, extremely polished demeanour and charm. He was paid a salary of Rs. 800/- per month but unfortunately, the film was never released.
The city's elite embraced the creative couple with enthusiasm. Balraj and Damyanti Sahani were friends since college days. Uzra and Hamid Butt, Uzra's sister Zohra and her husband, Kameshwar Sehgal were people who made the Anands feel at home. Soon, their friends' circle expanded to include KA Abbas, Safdar Mir, Guru Dutt, Geeta Roy, family friend/relative Binder Ratra (who became known cinematographer, V. Ratra) and then Raj Khosla, Hayatullah Ansari, Ali Sardar Zafri, SD Burman, Ravi Shankar, Sahir Ludhianvi and others.
The Award Winning Debut
Chetan's very first venture, Neecha Nagar, won the Grand Prix at Cannes in 1946. A master was born.
Those days, just after the Second World War, raw film was given out in licenced quotas. KA Abbas got one to make his Dharti Ke Laal. Uday Shankar made Kalpana and the London-based Kathak dancer Rafiq Anwar and his brother Rashid formed India Films with one such licence. On a story by Hayatullah Ansari, they approached Chetan to script and direct Neecha Nagar. With music by Ravi Shankar, the film was appreciated around the world for its' elegance, refined direction, performances and cinematography. Uma Kashyap was introduced as Kamini Kaushal to become one of the leading stars of Hindi cinema.
Afsar (1950)
Chetan next made Afsar with his younger brother, Dev Anand, now an established actor producing the film. Afsar failed at the box-office but the songs composed by SD Burman became a rage and are popular even to date. The film was based on the 1836 Ukrainian play 'Inspector General' written by Nikolai Gogol and starred Dev with Suraiya, Ruma Devi and Manmohan Krishan.
Man mor huwa matwala, kisne jaadu dala re (Afsar, 1950) SD Burman / Pt. Narendra Sharma / Suraiya
Aandhiyan (1952)
Dev Anand's next production, directed by Guru Dutt was the landmark hit Baazi (1951) and it brought in funds that allowed Chetan to experiment with his theatrical art and pure raga based classical music in Aandhiyan. It was poetry on celluloid. The cinematography by Jal Mistry won international appreciation. The film starred Nimmi, Kalpana Kartik, KN Singh, Durga Khote and Dev. Ustad Ali Akbar Khan did the musical score, experimenting with the medium to his heart's content. The background score had exclusive and elaborate pieces in sarod.
Lata's three-part solo, Hai kahin par shaadmani aur kahin barbaadiyan, Aati hain duniya mein sukh dukh ki sada hi aandhiyan, became a connoisseur's delight. It is a master creation indeed.  The Hemant Kumar/Asha Bhosle duet, Woh chand nahin hai dil hai kisi diwane ka, also gained praise. But lyrical film failed to click with the masses. Courage to experiment and conviction to create and deliver were Chetan Anand's strengths, though his films were not always commercially viable.
Main mubarakbaad dene aai hoon, tum dulhan ban kar aaogi (Aandhiyan, 1952) Ustad Ali Akbar Khan / Pt. Narendra Sharma / Surender Kaur and chorus
Taxi Driver (1954)
The youngest of the Anand brothers, Vijay was only 19 and had started to write, script and get involved in film making. The joint effort of the three brothers under Chetan's leadership was the super hit road flick Taxi Driver. The film has over the years, grown to the status of a cult classic.
The concept of a road film with a taxi as a main character was novel and took Hindi cinema to imaginative heights. All the songs were melodious memorable chart busters. SD Burman got the Filmfare award for Best Music . The performances by Sheila Ramani, Kalpana Kartik and Johnny Walker and a cameo by radio announcer, Hamid Sayani earned praise.
Interestingly, the band that Sheila Ramani performed to in the film was the jazz band run by Vernon Corke, his wife Betty and sons, Noel and Alan – the landlords of the Anand residence at 41 Pali Hill.
Sheila Ramani in Taxi Driver reminds one of Geeta Bali in Baazi, Waheeda Rehman in CID, Zaheeda in Prem Pujari, and more – all talented young women with an independent spirit and a generous heart and certainly not vamps in the typical sense of the word. It was Navketan's tradition to set the standard towards a more sophisticated assessment of the 'other' women of the society. The bohemian who gave herself the right to command the respect, if not to win the heart of the hero.
Jayen to jayen kahan (Taxi Driver, 1954) SD Burman / Sahir / Talat Mehmood
Joru Ka Bhai (1955)
This Balraj Sahani, Sheila Ramani, Johnny Walker starrer, launched Vijay Anand as an actor and SD Burman's assistant Jaidev as music director. Jaidev composed a fantastic Lata and Talat tandem – Subah ka intezar kaun kare (by Lata) and Teri zulfon se pyar kaun kare (by Talat). There was also a lovely Kishore song; kali kali taron wali raat jawan hai aaja.
Funtoosh (1956)
Funtoosh was born out of Indianized concept of Meet John Doe. Convincing characters and performance to perfection became the hallmark of Chetan's cinema. The film boasted of exemplary performances by Dev, KN Singh and Sheila Ramani. The music by SD Burman was a hit. With Ae meri topi palat ke aa, Humein aaj koi na chhediyo and Woh dekhein to unki inayat (a duet with Asha) becoming popular, Kishore Kumar became firmly entrenched as SD Burman's chosen voice for Dev. Watch Dev in multi dimensions with a very young Mehmood in this song:
Dene wala jab bhi deta poora chhappar faad ke deta (Funtoosh, 1956) SD Burman / Sahir / Kishore Kumar
Anjali (1957)
Creative art at the purest level was again pulling Chetan and it led to Anjali. The film starred Chetan in the lead role with Nimmi, and Sheila Ramani. The music was by Jaidev and Nyay Sharma was introduced as the lyricist.
Kinare Kinare (1963)
But the big ticket for Nyay came in Chetan's next film Kinare Kinare where Nyay Sharma turned producer and wrote the story, dialogues and lyrics. Jaidev was again the music director who turned out an excellent score for all the lyrics although the film itself was a dull love triangle enacted by Dev, Meena Kumari and Chetan himself. The music was the film's saving grace.
Chale ja rahe hain mohabbat ke maare, kinare kinare (Kinare Kinare, 1963) Jaidev / Nyay Sharma / Manna Dey
Haqeeqat (1964)
Chetan was now thinking of a bigger, more expansive canvas for his next ambitious project. Once his application to make a war film was okayed by the concerned departments his imagination spread wings.
Haqeeqat emerged as India's first war film, enjoying a gala premier at the Odeon cinema in Delhi, which was attended by the then President of India, Dr. Radhakrishnan with Chief of the armed forces. This was perhaps the only film to enjoy such a prestigious premiere. The film was also screened at the International Film Festival of India (1965) in New Delhi. Haqeeqat won the National Award for the Second Best Hindi Feature Film for 1965 and other awards as well.
Haqeeqat graphically illustrates the futility of war and the heavy price paid by everyone involved in the conflict. This was a landmark film in many respects. Shooting in Ladakh at the height of 15,000 feet above sea level was not easy. Chetan Anand held a puffer in one hand using it at every breath.
The star cast was enormous, consisting of Balraj Sahani, Dharmendra, Vijay Anand, Sanjay, Priya Rajvansh, Indrani Mukherji, Chand Usmani, Sudhir and Jayant. Singer Bhupendra Singh was introduced as an actor as well. Chetan insisted on music director Madan Mohan to score for the film and Kaifi Azmi to write the songs. It was a war film, with gore and violence, evoking nationalist and patriotic feelings yet with exceptional songs and music that remain immortal.
Hoke majboor mujhe usne bhulaya hoga (Haqeeqat, 1964) Madan Mohan/ Kaifi Azmi/ Bhupendra, Rafi, Talat, Manna and chorus
Son-et-Lumiere (1964)
Impressed by the powerful impact and high quality of the film, the Government invited Chetan Anand to direct a unique show planned at the Red Fort in Delhi, in 1964. Scripted by Khushwant Singh, it was the first ever show of it's kind, the very popular and famous, Son-et-Lumiere. Chetan called upon old friend Ustad Ali Akbar Khan to score the music. For many years it was a top tourist draw in Delhi.  A few months later another one on lines of this show was designed and executed by Chetan at the Gandhi Ashram in Sabarmati, Gujarat.
Aakhri Khat (1966)
His mind now was wandering like a child, exploring new spaces. As another first of its kind in Hindi cinema, he made Aakhri Khat, a film that had an 18-month-old child as the lead character, searching for his mother in the busy, cruel, unsympathetic modern city. He extracted remarkable performance from the child, a landmark that remains unbeaten.
Aakhri Khat starred Indrani Mukherji with a new hero, Rajesh Khanna and Bunty. Kaifi was again asked to write, although just one song Mere chanda mere nanhe, tujhe seene se kaise lagaun, was planned for the film. Khayyam was signed to provide music. The song was recorded but it had such an emotional impact on Chetan Anand that he requested one more song and then asked for one more till they ended up with five! Kaifi wrote one of his ever-best love song, sung by Rafi, Aur kuchh der theher. Also, Bhupendra again sang and performed on screen with the hit Rut jawan jawan.
Baharon mera jivan bhi sanwaaro (Aakhri Khat, 1966) Khayyam/ Kaifi Azmi / Lata
Heer Ranjha (1970)
Let me create cinematic history again, thought Chetan Anand, this time picking up the oft narrated love ballad from Punjab, Heer Ranjha. And turn it into a never-before-never-after-again project that remains a landmark in the history of popular commercial Indian cinema.
For the first and only time ever, all dialogues in the film were in poetic couplets. As it was all in verse, not a single line of dialogue was dubbed. His conviction was that music is the emotional, inner flow of the story; dialogue is the physical outer reality of the characters. His cinema weaved the two together.
Based on Waris Shah's Heer, it was Chetan's first film in colour. The book Chetan Anand describes the thematic use of costumes and colour, saying that Heer (enacted by Priya Rajvansh) wore white in the early scenes moving over to blushing pink when Ranjha entered her life. When love blossomed, her expressions burst into glorious sunshine yellow, the color reflective of spring and the brilliant yellow of the sarson fields in Punjab. It turned fiery red when love was fulfilled and most certainly, black when tragedy struck.
Along with his ace cameraman, Jal Mistry, Chetan created pure poetry on celluloid. The film turned out to be as much a visual delight as it was honey to the ears with poetic dialogues, emotive lyrics and pleasing music. The trio of Chetan, Kaifi and Madan Mohan had again created something that would surpass the barriers of time.
Feel the velvet of romance through the voices of Rafi and Lata, literally whispering into the microphone, emoted by Priya and Raj Kumar.
Meri duniya mein tum aayin kya kya apne saath liye (Heer Ranjha, 1970) Madan Mohan / Kaifi Azmi / Mohammed Rafi and Lata Mangeshkar
Hanste Zakhm (1973)
In 1973, Chetan Anand began and ended the year with two releases. January saw Hanste Zakhm and December, Hindustan Ki Kasam.
It is believed that the music by Madan Mohan with lyrical support by Kaifi made Hanste Zakhm a hit. The pairing of Priya and Navin Nishchal was not the most exciting, though we had good performances from both. The top acting honour belonged to old friend Balraj Sahani. The film was certainly a weaker Chetan Anand film.
Tum jo mil gaye ho, by Rafi on Navin Nishchal driving in rain with Priya seated beside him, has gained iconic heights. In one of his on record (with HMV) interview Madan Mohan said he had incorporated the sounds that surround us so often into this song. Sounds of the rain, traffic, breeze, city noise, the rush of emotions and declaration of love, all found place in this everlasting creation.
Tum jo mil gaye ho to yeh lagta hai (Hanste Zakham, 1973) Madan Mohan / Kaifi Azmi / Mohammed Rafi
Hindustan Ki Kasam (1973)
Hindustan Ki Kasam was his second war film, another example of his courage to break new ground. It was based upon the 1971 Bangladesh-India-Pakistan war and loosely drew from what was known as Operation Cactus Lilly. He indulged in lavish outdoor shoot again, incorporating fighter plane scenes like never seen on Indian screen before.
The film's elaborate cast included Priya Rajvansh in a double role and the lead actor Raj Kumar was supported by Vijay Anand, Ajay Sahani, Balraj Sahani, Gautam Sareen and Chetan Anand himself apart from debutant Amjad Khan.
Hai tere saath meri wafa main nahin to kya; the Lata gem from Chetan-Kaifi-Madan Mohan team is hailed as immortal. And in a rare occurrence with this team, Manna Dey gave a gem of a delivery in the romantic Har taraf ab yahi afsaane hain.
I saw this film with some friends at the noon show on 31st December 1973 at Basushree cinema in south Calcutta. The song was initially filmed on Gautam Sareen. But the moment it became a hit, within a week it was reshot on the hero Raj Kumar and replaced with the original in the film. We went to see the film again at the same theatre and had a chuckle over it.
Har taraf ab yahi afsane hain (Hindustan Ki Kasam, 1973) Madan Mohan/ Kaifi Azmi/ Manna Dey
Jaaneman (1976)
Navketan, the film production house, started by Dev and Chetan with Afsar in 1950 was taken over by Dev and Chetan made his films under various banners after Taxi Driver. To celebrate the silver jubilee of Navketan, the brothers came together again. The deal was that Chetan would direct one film for Dev and Dev would act in one film for Chetan. Old film scripts were redone and used for both films. The 1954 hit Taxi Driver was rebottled as Jaaneman for Dev to produce and Chetan to direct.
To try out something different, Laxmikant Pyarelal were asked to score the music, the only time they worked in a Navketan production. Dev's favourite ace, Fali Mistry did the cinematography and the cast included Dev with Hema (in a double role) with Premnath, Ajit, Sudhir, Gautam Sareen, Iftekhar.
Hema, in a TV interview once rated this film as one of her better performances giving credit to Chetan Anand for his sensitive and mature handling of actors. She also praised the other double role she played in Chetan Anand's Kudrat (1981).
With a confused and jumbled noisy climax, the film failed at the box office. The music barring just a couple of songs was unable to create an impression the way the music of Dev or Chetan's films was known to do.
Jaaneman jaaneman (Jaaneman, 1976) Laxmikant Pyarelal / Anand Bakshi / Kishore Kumar
Sahib Bahadur (1977)
Chetan's next project was a remake of Afsar but it failed badly. Dev starred with Priya in the lead, the only time they worked together. Chetan's core team saw some changes too. Madan Mohan teamed with Rajinder Krishan and the cinematographer was Faredoon Irani. The major playback voice, as in Jaaneman, was that of Kishore's. Originally, prior to the Navketan deal, Amitabh Bachchan was signed to play the lead in this film.
Noticeably, these two films did not have the typical Chetan stamp in art and direction.
Rahi thha main awara, phirta thha mara mara (Sahib Bahadur, 1977) Madan Mohan / Rajinder Krishan / Kishore Kumar
Kudrat (1981)
In Kudrat, Chetan returned with his expert touch, even with a failing health. A reincarnation story with a mix of mystery and immortal music, Kudrat had Hema and Rajesh Khanna in the lead. Industry pundits and his distributors had warned Chetan against the project, primarily because Mehbooba (1976) based on reincarnation starring Hema and Rajesh had miserably flopped, although its director Shakti Samanta was otherwise known to deliver hits.
But unruffled, Chetan drew out excellent performances from Rajesh, Hema, Raj Kumar, Priya and Vinod Khanna. For Rajesh, it was coming full circle, from Aakhri Khat that helped him taste success in his pre-super stardom days to Kudrat that revived his fortunes in his post super stardom days.
Jal Mistry bagged the Filmfare award for his brilliant and innovative cinematography while Chetan picked up awards for story, screen play and dialogue. Parveen Sultana's evocative Humein tumse pyar kitna helped her win the Best Singer award. The music by RD Burman remains immortal.
Humein tumse pyar kitna yeh hum nahin jaante (Kudrat, 1981) RD Burman / Majrooh Sultanpuri / Kishore Kumar
Param Veer Chakra (TV Serial)
Approaching 75 and with chronic asthma problems, Chetan Anand returned to his love for war films. His TV serial Param Veer Chakra recounted the inspiring stories of those brave soldiers who laid down their lives for the country and were awarded the India's highest military honour. His sons Ketan and Vivek as well as brother Vijay Anand joined hands with him on this project.
In Ladakh, a hill has been named by Indian Army as Haqeeqat Hill and The First Madras Battalion honored Chetan Anand by making him a member.
In 1995, the Cannes International Film Festival Society invited Chetan Anand to celebrate the golden jubilee of his award for Neecha Nagar. There was a special screening of the film. Ill health prevented Chetan to travel and the committee presented the honor to the ailing filmmaker at his residence in Bombay.
An interesting trivia is that the legendary French film maker, Francois Truffaut, had requested a print of the 1957 Buddhism inspired Anjali, for his personal collection.
In 1986, Chetan made Haathon Ki Lakeerein with Sanjeev Kumar, Zeenat Aman and Jackie Shroff. An unwell Chetan went through with the film in fits and starts with hurdles of Sanjeev Kumar's ill health plaguing the progress too. The film was a disaster and the music by Pyare Mohan, a complete washout.
With a repertoire that has set cinematic precedents, Chetan Anand will remain one of India's most versatile filmmakers who dared to go where few would tread.
Main yeh soch kar uske dar se uttha thha (Haqeeqat, 1964) Madan Mohan/  Kaifi Azmi/ Mohammed Rafi
More to read
Main Zindagi Ka Saath Nibhata Chala Gaya – Evergreen Dev Anand
Waqt Ne Kiya – The Introspective Songs of Kaifi Azmi
Aye Dil Mujhe Bataa De – The Mast Nagmein of Madan Mohan
Suspense, Romance, Crime Thrillers, Offbeat, Social Drama: The Trend-setting Films of Raj Khosla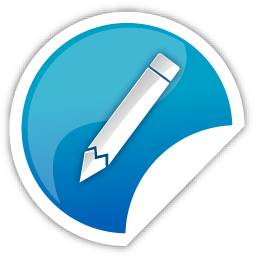 Whether you are new or veteran, you are important. Please contribute with your articles on cinema, we are looking forward for an association. Send your writings to amitava@silhouette-magazine.com
Silhouette Magazine publishes articles, reviews, critiques and interviews and other cinema-related works, artworks, photographs and other publishable material contributed by writers and critics as a friendly gesture. The opinions shared by the writers and critics are their personal opinion and does not reflect the opinion of Silhouette Magazine. Images on Silhouette Magazine are posted for the sole purpose of academic interest and to illuminate the text. The images and screen shots are the copyright of their original owners. Silhouette Magazine strives to provide attribution wherever possible. Images used in the posts have been procured from the contributors themselves, public forums, social networking sites, publicity releases, YouTube, Pixabay and Creative Commons. Please inform us if any of the images used here are copyrighted, we will pull those images down.