Chalte Chalte Mere Yeh Geet Yaad Rakhna: Bappi Lahiri's Melodious Hits
On 27th November this year Bappi da turns 65. Also, with his first film, Nanha Shikari, released in 1973, he has completed 45 years in this industry as a music director. We take a trip down his memorable songs.
Nanha Shikari

, produced by the Mukherji Brothers (Deb, Joy and Shomu Mukherji) and directed by R L Desai introduced a young, debutante music director. The background score, though, was done by Mohammed Shafi. It was not the fledgling music composer's  first brush with cinema though. A year earlier, he had composed music for two Bengali films,

Daadu

and

Janatar Adalat

, both released in 1972.

Bappi Lahiri at that time was just about 20 and was slowly beginning to make his mark. The son of Aparesh and Bansuri Lahiri who were well known in music circles as performers and singers of Shyama Sangeet, Bappi had close proximity with Kishore Kumar.

Kishore Kumar's home production, Badhti Ka Naam Dadhi which started early 1970 but could only be completed and released in 1974, had Bappi acting and singing a song in this film, under direction and music direction of Kishore Kumar. The titles of the film introduced Bappi as a new find and the song was, Yeh jawani din char, pyar kar mere yaar

Bappi da's first Hindi release Nanha Shikari had songs by Kishore, Asha Bhosle, Mukesh and Sushma Shreshtha. The duet by Mukesh and Sushma gained popularity and is remembered even today.

Tu hi mera chanda tu hi tara, tu na ho to jag mein hai andhiyara (Nanha Shikari, 1973)/ Yogesh / Mukesh and Sushma Shreshtha.

Same year Bappi da had a songless adult film by B R Ishara Charitra. It had a very fresh Parveen Babi against the cricket super star, Salim Durrani. Next year, Ishara repeated Bappi Lahiri in Bazaar Band Karo. But, his real commercial success came with the 1975 Tahir Hussain production of Zakhmee. The film was a hit and so was its' music. With his mother assisting him in next few films, Bappi established himself firmly in the Bombay film industry.

Kishore always had a soft corner for Bappi and delivered some memorable hits all through in his films. In Zakhmee, he gave hits in Jalta hai jiya mera bheegi bheegi raton mein (with Asha) and in Nothing is Impossible, kehta hoon main sach bilkul (with Rafi and Bappi himself). However, the all time hit in this film was this Holi song, filmed on Sunil Dutt:

Aali re aali re holi aali mastaanon ki toli (Zakhmee, 1975)/ Gauhar Kanpuri / Kishore and chorus.

Within a few months, Chalte Chalte released with Simi co-starring Dev Anand's nephew Vishal. The film bombed at the box office but the music sold and sells till date.

Pyar mein kabhi kabhi aisa ho jata hai (Lata / Shailendra Singh), Door door tum rahe pukarate hum rahe (Lata), Jana kahan hai, pyar yahan hai (Bappi / Sulakhshna Pandit) were all well received. The super hit belonged to Bappi's Kishore Mama, in its' title song:

Chalte chalte mere yeh geet yaad rakhna (Chalte Chalte, 1976)/ Amit Khanna / Kishore Kumar.

In the meantime, Bappi was also coming of age as a singer. Interestingly, Bappi's first major hit as a singer was in Aap Ki Khatir (1977), directed by Sudhendu Roy and starring Vinod Khanna and Rekha but his song, although on disc records was not included in the film. This writer remembers watching the film in early June, 1977 with the song not included. But as the song gained popularity, the makers probably shot the song and added it in the final reel so that audience sits all through the film. Let me include this hit in my list here:

Bambai se aaya mera dost, dost ko salaam karo (Aap Ki Khatir, 1977)/ Shaili Shailendra / Bappi Lahiri

OP Ralhan's Paapi and Tahir Hussain's next, Phir Janam Lenge Hum, could not do much for Bappi, as the films flopped and music was a wash out too. But even though the film was not a hit, Shantilal Soni's Sachin, Bindiya Goswami and Rita Bhaduri starrer College Girl got a couple of hit songs. Rafi's Phoolon ki tarah woh hansti thhi, and Kishore's Pyar maanga hai tumhin se, na inkaar karo.

Vishal (Dev Anand's nephew of Chalte Chalte fame) produced and directed, Dil Se Mile Dil in 1978, under his real name, Bhisham Kohli. With a wooden faced Shyamali the film bombed, but the songs became popular. Two Kishore numbers are remembered even today, Mil gai manzil door hui mushkil dil se mile hain dil, and, Yeh naina yeh kajal, yeh zulfen yeh aanchal, khoosurat si ho tum ghazal.

Yeh naina yeh kajal, yeh zulfen yeh aanchal (Dil Se Mile Dil, 1978)/ Amit Khanna / Kishore Kumar

Another Dev Anand nephew made another flop with yet another nephew – the filmmaker nephew being Chetan Anand's son Ketan and the actor being Shekhar Kapoor co-starring Shabana Azmi.  The film, Toote Khilone was a badly made film and had no chance at the box office. Shekhar Kapoor soon found his grounding behind the camera. Shabana carried on to have a great career in films, this being her first commercial one. Toote Khilone had the Kishore hit, Nanha sa panchhi re tu bahut bada pinjara tera. But greater popularity was destined for this Yesudas number:

Mana ho tum behad haseen (Toote Khilone, 1978)/ Kaifi Azmi / Yesudas.

Bappi's next major hit, film and music, was Mahesh Bhatt's Lahu Ke Do Rang in 1979. Vinod Khanna in a dynamic double role of father and son had an impressive supporting cast with Shabana, Danny and Helen. The film had a good plot and was a pleasant watch.

Kishore had some super hit songs in this film – remember Muskurata hua, gul khilata hua mera yaar and Chahiye thoda pyaar, thoda pyar chahiye. Rafi had a hit with Anuradha Paudwal, Mathe ki bindiya bole, kahe ko gori dole with Anuradha giving playback for Helen here. But the winner in this film was the Yesudas – Lata tandem, Zid na karo with the Yesudas version emerging as beautiful, ever popular song.

Zid na karo ab to ruko, yeh raat nahin aayegi (Lahu Ke Do Rang, 1979) Farookh Qaiser / Yesudas.

By the time the decade folded, Bappi had got firmly set into his famous disco mould with Usha Uthup's Hari Om Hari, in Anand Sagar's Pyara Dushman, 1980. His disco association grew to phenomenal heights with Mithun starrers.

In distant European markets, Mithun and Bappi became a craze. I remember a Russian young colleague fresh migrant to Canada, humming the Mithun/Bappi songs. He once informed me that he earlier watched films of Raj Kapoor and Amitabh Bachchan and Mithun ones now. This was Bappi da's crowning glory and his true entry into international music scene.

Five years after the sensational success of Disco Dancer (1982) that made Mithun Chakraborty synonymous with dance movies, the Bappi Da-Mithun team returned with another dance superhit Dance Dance, with Italo-Disco style music that rocked the 80s.

Yaad aa raha hai tera pyar (Disco Dancer, 1982) Anjaan / Bappi Lahiri

Next was his phase with South Indian productions, starring Jeetendra, Sri Devi, Jaya Prada and Mithun too. He was now churning out 10 to 15 films each month and soon became a music director with highest number of films.  Not surprisingly, the churning out discs in such quick succession took its toll on quality and a many of these films had music that became hits but did not stay in public memory for long. Bappi though, grew in stature both at home and abroad. His music crossed all boundaries.

Also, he was now trying his hands at various genres. In Basu Chatterji's Apne Paraye in 1980, (the film was based on Sarat Chandra Chatterji's Nishkriti) he had the chance to compose two kirtan angik songs, complete with the Bengali khol sung by Yesudas (Shyam rang ranga re and Gao mere mann). Kishore had the philosophical Kaise din jeevan mein aaye used in the background and Lata Mangeshkar sang a beautiful lori Halke halke aayi chalke. Basu Chatterji and Bappi did a few more films together but Apne Paraye remains best in memory for its songs.

Shyam rang ranga re, har pal mera re (Apne Paraye, 1980) Yogesh / Yesudas

Bappi's all time record popularity was still to come. And it did in form of Amitah Bachchan. Prakash Mehra taking a break from his favoured Kalyanji Anandji made the Amitabh/Smita starrer Namak Halaal in 1982 with Bappi's music. The hot rain song, by Kishore and Asha, Aaj rapat jayen to was as popular as was Thodi si jo pee li hai, also hits were Asha's, Raat baki, baat baaki, and, Jawani jaaneman haseen dilruba. But glory belonged to this comic number by Kishore:

Pag ghungroo bandh Meera nachi thhi (Namak Halal, 1982)/ Anjaan and Prakash Mehra / Kishore and Satyanarayan Mishra

While this Mehra production brought immense commercial success, the awards of all sizes were reserved for their next collaboration, Sharaabi in 1984. The other four ventures that Prakash Mehra teamed in with Bappi after this were all flops. But Sharaabi was a commercial hit and the music was much appreciated.  Starring Amitabh with Jaya Prada, it had hit songs, De de pyar de pyar de, and, Jahan chaar yaar milein wahin raat ho guzar, by Kishore, and his two duets with Asha, Mujhe naulakha mangaa de re, and Inteha ho chuki intezaar ki (note the guttural sounds Kishore makes all through the song, that earlier he did in quite a few SD Burman songs, remember Prem Nagar song Yeh laal rang?).

Kishore was in his elements, his best performance mood in these songs and the harkat he injected in Inteha ho chuki is now part of film folklore. But the all time best of Kishore-Bappi came in Manzilein apni jagah hain, raaste apni jagah. An outstanding delivery and an equally good composition, it was.

Manzilein apni jagah hain, raaste apni jagah (Sharaabi, 1984) Prakash Mehra / Kishore Kumar

In his interviews available on line, Bappi da has accepted that he had thought of retiring completely after Kishore Kumar's death in 1987. Such was the blow. Bappi remains the third highest count in songs recorded by Kishore in his entire career, 318 – the first two being R D Burman, 588 and Laxmikant Pyarelal, 399.

Bappi da's songs were raging hits with the young generation of the 80s. Who can forget  Yaar bina chain kahaan re (Saaheb, 1985) or Julie Julie, Johnny ka dil tum pe aaya Julie (Jeete Hain Shaan Se, 1987) that were staple fare in parties and jam sessions in those days.

Then came a phase of Bappi career which was dominated by bubblegum hits that would become popular momentarily and then fade away. Many of those were songs that mostly had lyrics just for the sake of having words. But that is another story.

In recent years, he has lent his voice to songs composed by other music directors such as Boombai Nagariya for the Vishal-Shekhar movie Taxi Number 9211 and the title track of the Mani Ratnam film Guru, singing his own hit I am a disco dancer in Golmaal 3 and Ooo la la Ooo la la in The Dirty Picture for Vishal-Shekhar. His hits of the 80s and 90s are still popular among the youth today, especially in discos and dance sessions.

We wish him all the best and more success. Keep going Bappi Da!

More to read

A Manzil of Memories: Rare Memorabilia Of Basu Chatterji's Films

10 Most Favourite Salil Chowdhury Songs: Indian Melodies, Western Harmonies

It was April of 1973.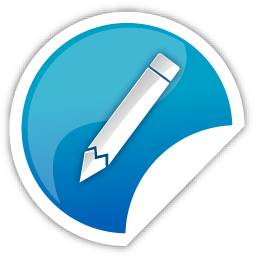 Whether you are new or veteran, you are important. Please contribute with your articles on cinema, we are looking forward for an association. Send your writings to amitava@silhouette-magazine.com
Silhouette Magazine publishes articles, reviews, critiques and interviews and other cinema-related works, artworks, photographs and other publishable material contributed by writers and critics as a friendly gesture. The opinions shared by the writers and critics are their personal opinion and does not reflect the opinion of Silhouette Magazine. Images on Silhouette Magazine are posted for the sole purpose of academic interest and to illuminate the text. The images and screen shots are the copyright of their original owners. Silhouette Magazine strives to provide attribution wherever possible. Images used in the posts have been procured from the contributors themselves, public forums, social networking sites, publicity releases, YouTube, Pixabay and Creative Commons. Please inform us if any of the images used here are copyrighted, we will pull those images down.