Aawaz De Kahaan Hai: The Golden Music of Naushad
Naushad's destiny was written in music, by music to be dedicated to music. Silhouette pays tribute with a glimpse of his musical journey.
Naushad was one of those whose destiny was written in music, by music to be dedicated to music. From a very early age he had started attending music mehfils and seek guidance from various gurus. Known among his gurus were, Ustad Ghurbar Ali, Ustad Yusuf Ali and Ustad Babban Saheb.
He started travelling with a theatre company as a member of their live band. Landing in Bombay with the Windsor Music Entertainers before he turned 18, he got a job in the music department of a film company where Ustad Jhande Khan was the music director. A few days later he worked under Ustad Mushtaq Hussain Khan and finally landed with famed Ranjit studios to work under the leading music director of that era, Khemchand Prakash. Naushad has openly admitted to Khemchand Prakash as his true guru.
This is also where he met writer poet Dina Nath Madhok, the most in demand lyricist of that time, who spotted the potential in this young man and started recommending him to producers such as Chandulal Shah of Ranjit Studios, Mohan Bhavnani of Bhavnani Productions and Vijay Bhatt and Shankar Bhatt of Prakash Pictures among others. Prem Nagar in 1940 by Bhavnani Productions became the first film to release with Naushad as its music director. He was just 21.
A series of films followed and remarkably most of them were box office hits celebrating jubilees. The film that brought him to the forefront as a force to reckon with was Rattan (1944). Produced by Jaimini Diwan and directed by S. Sadiq, Rattan made for a total budget of Rs.75,000, had a collection of over Rs.3,00,000 from record sales only, a massive amount in those days!
The songs today might sound dated in their singing and recording styles to the generation now, yet they created history when they were released and went on to become landmarks in the history of the Hindi film song. The film world had not known that such sales of music and songs could be a reality.
Rumjhum barse baadrwa, mast hawayein aayin (Rattan, 1944) D. N. Madhok / Zohrabai Amalewali and others
A.R. Kardar or Abdul Rashid Kardar was already a successful film maker when he met Naushad in early forties. It was at Ranjit Studios during the days when Naushad was still assisting Khemchand Prakash that they first met and formed a close friendship during the 1942 Kardar film Nai Duniya (music by Naushad) and together worked in 19 films, which sums up to 28 percent of Naushad's total work.
Kardar was a highly respected director with a track record of successful films. Starting as a poster painter for Sharda Studios, he started directing films for East India Company, Ranjit Studios and National Studios before launching his own production house, Kardar Films. Their hit list together includes titles that conjure musical memories. Nai Duniya 1942, Sharda 1942, Kanoon 1943, Namaste 1944, Sanjog 1943, Pehle Aap 1944, Sanyasi 1945, Keemat 1946, Shahjehan 1946, Dard, 1946, Natak 1947, Dillagi 1949, Dulari 1949, Dastan 1950, Jadu 1951, Diwana 1952 and after a huge gap the resounding flop, Dil Diya Dard Liya, 1966.
It was with Kardar that Naushad got the opportunity to make songs for the reigning king, K.L. Saigal in Shahjehan, 1946. And as destiny shaped, it turned out to be Saigal's swan song as he died in January 1947.
Ae dil-e-beqaraar jhoom (Shahjehan, 1946) Majrooh Sultanpuri / Kundan Lal Saigal
Suraiya was introduced by Naushad as a singer for actress Mehtab, again under Kardar films, until Suraiya flourished as a reigning star of the silver screen in that era. Rafi's initial hit, Suhani raat dhal chuki, was also in a Kardar film, Dulari 1949. He also got Rafi to sing along with Saigal in Shahjehan 1946 in the song, Roohi roohi roohi mere sapnon ki rani. It was a moment of glory in young Rafi's career.
Kardar also introduced to Naushad his friend from National Studio and later his Brother-in-law, Mehboob Khan, the legendary film maker. Rising from playing extra roles, Mehboob had become a celebrated director with Sagar and National Studios before he launched his own Mehboob films. It was Rafiq Ghaznavi giving music in his films till he met Naushad.
When Naushad and Mehboob Khan got together they gave a slew of huge musical memorable hits. Out of 8 films they did together five were hits. Starting with the 1946 Anmol Ghadi, they paired for Elan 1947, Anokhi Ada 1948, Andaz 1949, Aan 1952, Amar 1954, Mother India 1957 and Son of India 1962. He had planned out two more films, Hamara Watan and Habba Khatoon, with Naushad but they remained in the cans as Mehboob passed away. One Rafi song Jis raat ke khwab aaye un khwaabon ki raat ayi (written by Jaan Nissar Akhtar) from Habba Khatoon, is fortunately available for music lovers.
It was for Mehboob in Anmol Ghadi 1946, that Naushad had the opportunity to compose for the most popular singer of her times, Noorjahan. Next year came the Partition and she moved over to Pakistan.
Awaaz de kahan hai, duniya meri jawan hain (Anmol Ghadi, 1946) Tanveer Naqvi / Noorjahan and Surendra
Naushad rarely composed music for more than two films in any year, he sighted possibility of quality compromise as its' reason.
Among his firsts, he is credited for the extensive use of Hindustani classical with folk music of UP and Bihar, the introduction of accordion to Hindi film songs, as also combining of Sitar with Mandolin and Flute with Clarinet.
He was also first to use a 100 piece orchestra (starting with Aan) and his use of background music to create the mood in the scene was also well appreciated. In his career span of 65 years he gave music for 65 completed films, including one in Bhojpuri language.
He did compose songs for some unreleased films too, as one Habba Khatoon mentioned above, the other being, Phir Baji Shehnai, Pukar and B.R. Chopra's prestigious, Chanakya Aur Chandragupt. He won his only Filmfare award in 1953 for Vijay Bhatt's Baiju Bawra and was awarded with nation's highest honour, Dada Saheb Phalke Award in 1982.
Maan mera ehsan arey naadan (Aan, 1952) Shakeel Badayuni / Mohd Rafi
Starting off with the most successful lyricist of that time, Dina Nath Madhok (who in his work life wrote over 2000 film songs) Naushad paired with Tanvir Naqvi, Pyare Lal Santoshi and Zia Sarhadi among many other poets to settle with Majrooh in 1946 Shahajehan and Keemat. They worked again in 1947 Natak and then with Andaz in 1949, However, an unfortunate event in Majrooh's life made him inactive for sometime and Naushad took on to Shakeel to form a lasting partnership.
Shakeel wrote for Naushad in 31 films totaling to approximately 310 songs – Dard in 1946 being their first and Sangharsh in 1968 their final when Shakeel was snatched away by death.
One can safely say about three fourths of these 300 plus songs are memorable hits and dear numbers that music lovers relish. Dard, Anokhi Ada, Mela, Babul, Deedar, Dillagi, Dulari, Aan, Baiju Bawra, Diwana, Shabab, Udan Khatola, Mother India, Mughal-e-Azam, Kohinoor, Gunga Jamuna, Son of India, Leader, Mere Mehboob, Dil Diya Dard Liya, Palki, Aadmi and Ram aur Shyam are some of their films, recollect the songs and they form some amazing melodic cherished memorabilia. It becomes an extremely difficult choice to pick or drop what one wishes to use in a tribute.
Mere pairon mein ghungroo (Sangharsh, 1968) Shakeel Badayuni / Rafi
In the late forties, once that Naushad got Lata and Rafi in his recording room he did not look much beyond. The bulk of his songs are in these two voices. Talat Mahmood got quite a few songs from Naushad in late forties to early fifties.  Among other popular male singers he had Manna Dey and Mukesh and occasionally he used Mahendra Kapoor as well.
For Hemant Kumar he composed a duet with Lata in Shabab (1964), Chandan ka palna resham ki dori, and a chorus backed solo in Gunga Jamuna (1961) the hugely popular inspirational and patriotic song Insaf ki dagar pe.
Naushad had recorded only one song with Kishore Kumar ( a duet with Asha Bhosle) in the 1975 film Sunehra Sansar but later insisted it be removed from the film. The track exists on the record disc though.
The Classical Gems
He would most certainly have to his credit the use of envied classical voices of Ustad Amir Khan in Baiju Bawra and Shabab and of D.V. Paluskar in Baiju Bawra. Shakeel, who flourished under Naushad, took to pure Hindi to write the songs for this film where Naushad used a mix of light classical music, ragas, folk and thumri.
The climactic contest between Tansen and Baiju Bawra in the royal court of Mughal emperor Akbar demanded music of the highest finesse to exemplify the capabilities of these historical legends. Naushad introduced classical music with deft handling, making it melodious for mass appeal and yet retaining enough artistry as the situation demanded. To win the musical duel, the rendition had to be powerful enough to melt a marble slab! And who else than the greatest masters of classical music of that era to battle it out in the playback. As as result, Hindi film music got a landmark song that has become part of film folklore.
Aaj gawat mann mero jhoom ke (Baiju Bawra, 1960) Shakeel / Ustad Amir Khan and Pt DV Paluskar
The crowning glory was the recording of two gems that he got from Ustad Bade Ghulam Ali Khan Saheb for Mughal-e-Azam in 1960. It is believed that the way song was rendered inspired K. Asif to picturize it with such loving detail that it became a landmark scene in Hindi cinema.
Prem jogan ban (Mughal-e-Azam, 1960) Shakeel / Ustad Bade Ghulam Ali Khan
Prior to Rafi, he had used the voices of Prem Adib, G.M. Durrani, Shyam, Karan Diwan, Shahu Modak and Surendra, interestingly giving hits in each voice. Among female voices, prior to Lata, he had Amir Bai, Zohra Bai, Naseem Akhtar, Parul Ghosh, Nirmala Devi, Leela Chitnis and Rajkumari. Again giving hits all the time.
Notably, Suraiya started as a child singer with Naushad in 1942 providing playback for the heroines of those films, such as, Nai Duniya, Sharda, Sanjog, Station Master, Kanoon and others. Before Suraiya became a top league actress herself and started to sing for her own self only, she was already a singing sensation with large number of hits behind her. With Naushad then, as an actress-singer on screen, she gave innumerous hits – Dard, Dillagi, Dastan, Anmol Ghadi, Natak and Diwana, all remembered to this day for their hit songs.
This Suraiya-Rafi duet is evidence of the fact that Naushad was comfortable with light western creations too although it is popularly believed that he was mostly composing classical and folk based tunes.
Tarari aarari arari, yeh sawan rut tum aur hum (Dastan, 1950) Shakeel / Suraiya and Rafi
There were other female singers in his recording room after Lata. Asha Bhosle and Shamshad Begum too were used in several films, Geeta Dutt's Mujhe huzoor tumse pyar hai in 1962 Son of India and Parveen Sultana in Pakeezah, are voices he tried only for one song. Suman Kalyanpur sang for him in Saaz Aur Awaaz and Saathi. Interestingly, Uma Devi (later known more popularly as the comedian character artist Tuntun) was introduced by Naushad in Dard and also sang for him in Natak and Anokhi Ada, giving hits in each film.
Afsana likh rahi hoon, dil-e-baqaraar ka (Dard, 1947) Shakeel Badayuni / Uma Devi
As the film industry trends developed in late forties, major stars became a force and got backed by teams of producers, directors, camera men and music directors. The famous trio that ruled the industry was Raj Kapoor, Dilip Kumar and Dev Anand. Raj Kapoor did act in films with Naushad's music (Dastan and Andaz) but Dev never did a film with Naushad music.
Uthaaye ja unke sitam (Andaz, 1949) Majrooh Sultanpuri / Lata Mangeshkar
It was Dilip Kumar who got identified with Naushad and had the lion's share of 15 films in 21 years. Most were jubilee hits and their songs remain favourites even now.  Recollect the box-office success and music of Andaz, Mela, Babul, Deedar, Aan, Udan Khatola, Kohinoor, Mughal-e-Azam, Gunga Jamuna, Leader, Aadmi, Ram Aur Shyam, Sangharsh – each a glowing gem.
It is impossible to pick one song from such a treasure chest of hits so let me talk about the semi-classical song from Kohinoor (1960). To exemplify the beautiful rendition of a difficult composition based on Raag Ahir Bhairav, one of the most complex ragas, Dilip went the extra mile to practise sitar to play it authentically on screen. The music was of high tempo with Kumkum matching its pace with every step. It was difficult to replicate a genuine sitar player Dilip excelled as the camera closed up on him and his sitar.
Madhuban mein Radhika naache re (Kohinoor, 1960) Shakeel Badayuni / Rafi and Krishna Rao Chonkar
The male duet from Aadmi (1968), Kaisi hassen aaj baharon ki raat hai, got into a controversy in those days as it was recorded in voices of Rafi and Talat to go on Dilip and Manoj Kumar on screen, but for various reasons it had to be re-recorded in the voices of Rafi and Mahendra Kapoor for the film. Both versions are issued on record disc.
Coming to female duets, if a list of some of the best duets of Lata and Asha were to be drawn up, this song from Harnaam Singh Rawail's 1963 super hit, Mere Mehboob will stand out for quality in composition and complete fairness towards both the singers. In the film though, sure enough only one voice could go on the leading female actress, but that said the song remains ever enjoyable.
Mere mehboob mein kya nahin, kya nahin (Mere Mehboob, 1963) Shakeel Badayuni / Lata Mangeshkar and Asha Bhosle
Let me recount an incident that I was witness to that exemplifies the huge respect and awe Naushad holds in the eyes of musicians in the industry. I was fortunate to be in the company of a reputed music director and his team of musicians on a few occasions at a studio in Bangalore in the mid-eighties. It was an informal friendly atmosphere. While composing a piece, many a times some musician would point a similarity to an existing popular tune and then a change would have to be incorporated to make sure the originality was maintained consistently. And then again, inspiration would be drawn from certain tunes or songs to fine tune a note.
On one such occasion, reference came up from this Naushad song and unanimously all the musicians and other musical minded persons present in the studio raised a salute to this timeless composition from the maestro. Then, the full composition was played to pay a tribute to the legendary composer and the singers performed superbly as did the musicians, the effect was electrifying.
Of course, that moment cannot be reproduced here, but surely the immortal song can well be enjoyed and appreciated once again. It was the 1962 film that flopped but left behind immortal music. Let's listen once more to the Lata-Rafi duet from Mehboob Khan's Son Of India with Kumkum on screen with Kamaljit.
Such simple words with penetrating deep thought from Shakeel that shake one up from the core:
Dil mein to yeh hasrat hai tere paas main aaoon,
nazron se gira hoon to nazar kaise milaaoon,
badnaam hoon  nakaam hoon
kya mujhmein raha hai
So deftly composed by Naushad!
Dil todne waale, tujhe dil dhoond raha hai (Son Of India, 1962) Shakeel Badayuni / Lata and Rafi
On Ghulam Mohammed's death, Naushad took upon the responsibility to complete the remaining score and background music for Pakeezah, in the making for many years but released in 1971. The film and its music proved to be a massive hit and it was reported that Naushad collected the royalty on its' music and helped the wife and family of Ghulam Mohammed.
All through his music career, Naushad first had the support and assistance from extremely talented Ghulam Mohammed and later from very skilled, Mohammed Shafi. Somewhere this too contributed to the success of his music.
It is believed that with the death of his partner, Shakeel Badayuni in 1968, part of Naushad died too and it could be seen in his songs. The change in the music trends, more westernised influence and then the passing away of his favourite singer, Mohammed Rafi took the toll. The last phase of the maestro was not his creative best. But then, such stalwarts continue to sparkle and shine in our lives thanks to the excellent music they created and left behind for us.
Insaaf ki dagar pe bachchon dikhao chalke (Ganga Jumna, 1961) Shakeel Badayuni / Hemant Kumar. Directed by the famous Nitin Bose and written and produced by Dilip Kumar, this film was one of the biggest grossers at the box-office history, closely following Mughal-e-Azam in collections. Naushad's beautiful composition gives full play to the motivating lyrics by Shakeel and an inspired rendition by Hemant Kumar makes it one of the most popular patriotic songs ever and a regular favourite with children.
More to read
Teesri Kasam – A Story of Love That Meandered to its Dead End
Zindagi Ek Safar Hai Suhana: Shankar Jaikishan's Melodies of 1971 – 18 Films, 104 Songs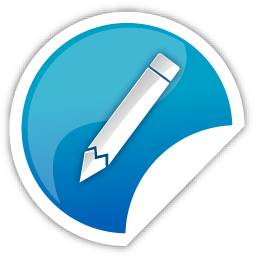 Whether you are new or veteran, you are important. Please contribute with your articles on cinema, we are looking forward for an association. Send your writings to amitava@silhouette-magazine.com
Silhouette Magazine publishes articles, reviews, critiques and interviews and other cinema-related works, artworks, photographs and other publishable material contributed by writers and critics as a friendly gesture. The opinions shared by the writers and critics are their personal opinion and does not reflect the opinion of Silhouette Magazine. Images on Silhouette Magazine are posted for the sole purpose of academic interest and to illuminate the text. The images and screen shots are the copyright of their original owners. Silhouette Magazine strives to provide attribution wherever possible. Images used in the posts have been procured from the contributors themselves, public forums, social networking sites, publicity releases, YouTube, Pixabay and Creative Commons. Please inform us if any of the images used here are copyrighted, we will pull those images down.