The Pathbreaking Non-conformist – The Music of RD Burman
'RD Burman's music is eternal, universal and a life-long joy.' Each and every song RDB composed and set to tune has a unique identity in its treatment, an unmistakable RDB stamp. A straight-from-the-heart tribute to the musical genius of RD Burman by Peeyush Sharma.
More than two decades of music has flown through the main stream Hindi Film Music (HFM) after the passing away of RDB or Rahul Dev Burman and he has well and truly established himself as a Pathbreaking Non-conformist. Knowing the dog-bite-dog industry that HFM is, this is no mean achievement. My comment is valid as he was not given his due while he was alive. It was mentioned here and there, but at large, the industry shunned him, especially towards his later years. Now they revere him as an icon.
I had the fortune of meeting RDB only once and that too very briefly, I will refer to it in the later part of this write-up. During my really joyful learning over one hundred hours that I spent with Anil Biswas, he said to me that RDB was a real genius among all the music makers in Indian cinema for all times. Anil Da's friendship with RD Burman's father the music maestro SD Burman is part of film folklore now. Understandably, Anil Da was affectionate towards his friend's son apart from appreciating his remarkable talents as a music composer.
Anil Biswas on RDB
Earlier Anil da had said that he considered Sajjad Husain the only true music director, incomparable to anyone. I asked him, how did he now compare these two? Cleverly, he said they were two different worlds and yet had immense similarities. In Sajjad's composition each and every note he used was his original, never thought of by any one prior to him. With RDB, said Anil da, his treatment was totally unique, such sounds and their application to music, was never thought of by anyone prior to him.
He added, that RDB was far, far ahead and beyond all of us music composers of HFM. Such treatment of melodies, arrangement of instruments and sounds, mixing of the Ragas, courageously and unconventionally and yet where no ustad could raise a finger and getting those phenomenal results from the singers was something no one man had ever attained before.
"People tell me I have got Lata and Talat do some very high quality work. But RD has got better results from the same Lata and I have no hesitation in saying this," said Anil da and continued, "And why only Lata? With every artist who sang for him, he got exceptional and unheard of marvels."
On his usage of the Ragas, Anil da, added, "The kind of work he has done by mixing of Ragas and the final result that emerges, such as 'Raina beeti jaye shyam na aaye', even I did not have courage to do this. And why only courage? In our era, this kind of thought process was not there."
Raina beeti jaye (Amar Prem, 1972)
Singer: Lata Mangeshkar
Salil Chowdhury on RDB
In early nineties I met and spoke to Salil Chowdhury three times. Even though our discussions were mainly focussed on his music, we did delve into other music directors and their styles. To him as well, RDB was the epitome of exceptional achievements. He mentioned, in Bengali, "I used to think of myself as a great ustad that I can at will turn and twist the traditional 'sur' concept. But one person came as my ustad. I salute Rahul Dev again and again. I have also told him that you have this time unexpectedly raised yourself above all of us."
Lata Mangeshkar had said somewhere that she found delivering Salil numbers really challenging, and I thus asked Salil da what he thought of the Lata-RDB songs. Salil da said, "Arrey, Lata has said to me herself that only RD's songs are there in this era that challenge me greatly and I have to put in that extra effort, honestly. Sometimes he truly surprises me and I have to be very attentive and alert when rehearsing his songs."
"Do you think it is a mean achievement?" asked Salil da. "Let me explain through a song. The song from Aandhi, 'Is mod se jaate hain'. The moment the aalap begins by Lata, it awakens your heart and you know that something spectacular is about to happen. And by the time the four lines of the mukhda are over it is well-established that Lata has put her soul into this song which for many years you have not heard in any other song." (Read Salil Chowdhury speaking about Lata Mangeshkar in an interview)
Is mod se jaate hain (Aandhi, 1975)
Singer: Lata Mangeshkar, Kishore Kumar
Salil da's comment makes one think of RDB's classical capabilities. The first recorded song with Lata Mangeshkar from Chhote Nawab (1961) 'Ghar aaja ghir aaye' had very early made the music fraternity recognize RDB's talent in this respect. In Pati Patni (1966) 'Kajare badarwa re' (Lata) was a rejoinder, the stunner came in 'Kya jaanun sajan hotee hai kya gham ki shaam', in Baharon Ke Sapne (1967). In Abhilasha (1968) he treated the folksy, 'Wadiyaan mera daaman', with excellent westernised orchestration.
One of our teachers, in the early seventies, at the Birla Academy of Art and Culture, located on Southern Avenue, Calcutta would  just not stop appreciating 'Naa koi umang hai, naa koi tarang hai' (title number from Kati Patang, 1970). To him it was a challenge to play it on various musical instruments.
Naa koi umang hai, naa koi taramg hai (title number from Kati Patang, 1970)
Singer: Lata Mangeshkar
I had personally asked Shakti Samanta in early nineties at a film festival held at Nandan in Calcutta, if there was any part played by SDB in creating the songs of Amar Prem (1972). To which Shakti Samanta said that it was designed to sound like it does and RD Burman just created each song the way we had planned. They were all his babies, even the SD Burman song, Doli mein bithaye ke kahar was composed by RDB.
Bada natkhat hai re Krishna Kanhaiyya (Amar Prem, 1972) – Every mother's favourite song
Singer: Lata Mangeshkar
How can one forget 'Aayo kahan se ghanshyam' (Buddha Mil Gaya, 1971), 'Aeri pawan dhoonde kise tera mann' (Bemisaal, 1982), 'Sawan ke jhoole padey' (Jurmana, 1979), 'Naam gum jaayega' and 'Meethe bol boley' (Kinara, 1977), 'Beetey na bitayi raina' (Parichay, 1972), 'Aaina wohi rehta hai, chehre badal jaate bhain' (Shalimar, 1978), 'Chand roze aur meri jaan chand roze' (Sitamgar, 1988), 'Roz Roz ankhon taley' (Jeeva, 1986)…? Endless is the list, and I can just go on and on.
Naam gum jaayega (Kinara, 1977)
Singers: Lata Mangeshkar, Bhupinder Singh
The Training
To me, for my music senses and ears, RD Burman was a modernized, highly experimenting extension of his father, Sachin Dev Burman (SDB). His grooming and training was unparalleled and to his credit was his talent that absorbed all that came his way.
Very early in his life he learnt that a melody is carried on vocal quality of the singer that is used to deliver it, and the final impact on the audience will be established by this voice and then as a next step will the composition or lyrics settle in. SD Burman had learnt it from his own experience the hard way, got to become a tough task master, uncompromising and got exceptional results. RDB had to follow this. And follow he did all through his career.
Own voice throw and modulation, how to impact the tune with where to emphasise and leave a lasting impression, again SDB was an acknowledged master at it and so followed the son.
Whether it was the Mehbooba Mehbooba (Sholay, 1975) or his remarkable entry into the trio in Rocky (1981), Aa dekhen zara, or in Apna Desh (1972), Duniya mein logon ko, or the simply superb rendition in Harjaee (1981), Yeh zindagi kuchh bhi sahi, par yeh mere kis kaam ki (better or equally well delivered in comparison to Kishore's original non-film song in Bengali, Se to elo naa), Kasme Vaade (1978), Kal kya hoga kisko pata, or his high note pitch in between in Satte Pe Satta (1982), Pyar hamen is mod pe le aya, and many more. Of course, the whole lot of his songs in Bengali language are a treasure.
Pyar hamen is mod pe le aya (Satte Pe Satta, 1982)
Singers: Kishore Kumar, Rahul Dev Burman, Bhupinder Singh, Sapan Chakravorty and Gulshan Bawra
For all those who claim to understand voice impact and rendition, I urge to listen to RD's Bengali, Bolo ki ache go tomar ee ankhi tey, even if one does not understand the language. Compare it to 'Ae sakhi Radhike baawari ho gayi' by Lata Mangeshkar and Manna Dey. The two most accomplished singers do not match up to RD's rendering.  It cannot be intentional but this is what RDB was trained at. To excel in his delivery, as this was the way he inspired his singers to perform, just like his father SD Burman.
How to conceive music adoption to fit a film situation and scene in background score and particularly the songs, he learnt from his father as well. While SDB was known to suggest song picturization to directors like Bimal Roy, Vijay Anand and others, RDB followed suit with Nasir Hussain, Ramesh Behl, among others.
That each song composition must be treated as an individual entity and given full scope and effort to bloom on its own merits, treated independently for its delivery style, instrumentation, percussion and everything is what he learnt from observing his father as well. SD Burman is recognized as a maestro who never repeated his percussion in any song ever in all of the 90 Hindi films he did.  Like father, like son. Each and every song RDB composed and set to tune has a unique identity in its treatment, an unmistakable RDB stamp.
The trait to excel in what you do and never compromise or settle for less was also imbibed from SDB.  This stayed with RDB all along. Even when the films were duds and as bad as they could get, RDB stood out in more occasions than one.
Making sound a part of melody
A lot has been written about RDB creating sound from various sources, like a broom and a comb, a glass hit by spoon, blow wind into a bottle or beat the table or the human back. It is not important to create that sound, in my mind the genius is to apply that sound into music and make it part of the melody. That was RDB.
Botal se ik baat chali hai (Ghar, 1978) with real time bottle effect, Masterji ki aa gai chitthi (Kitab, 1977) with students beating the table, and which kid has not done this in his/her school days? Then the Chhoti si kahani se, barishon ke paani se (Ijaazat, 1987) with rainfall sound, these and many more are not contrived sound effects, they are natural fits – uniquely blended within the melody, something that is unprecedented and was not heard of before.
Chhoti si kahani se, barishon ke paani se (Ijaazat, 1987)
Singer: Asha Bhosle
That RDB had the ear and the sense for melody in all sounds that he heard is very clear and more exciting is the reality that he had the confidence in his listeners and as such he shared it whole heartedly through his song creations. And we, the music lovers lapped it all up, lovingly.
During my student days, we would wait for the LP records to come out and pick up the RDB ones without even listening to them. Many a time, we would watch the movies just to enjoy his songs, such as Ehsaan, 1970 ('Aaj tere naina mil ke jhuke kyun kai baar', Rafi/Asha); Puraskar, 1970 ('Nateeja hamari mohabbat ka kya hai', Mukesh/Asha) and Rataon Ka Raaja, 1970 (the title number by Rafi and the duet, 'Door se tera diwana aya hai ruk jaana', Rafi/Asha).
Abhilasha, 1968 had one of the best male duets ever ('Ek janib sham-e-mehfil', by Rafi/Manna) and one of the all-time top tandems, 'Waadiyan tera daman' by Rafi and Lata. Gomti Ke Kinare, 1972 ('Jeene ka din mar jaane ka mausam', Kishore/Lata) and Chhaliya, 1973 ('Zindagi mein aap aaye ho gayi duniya hasin', Mukesh/Vani Jayram); Hifazat, 1973 (the crazy 'Jaane jahan rootha na karo',by Kishore);  Madhosh, 1974, ('Sharabi ankhen gulabi chehra', RDB/Asha), Goonj, 1973, ('Tumko kitna pyar hai kitna beqaraar hai jiya', Kishore/Lata), and God knows how many more – the endless list of films that we saw only to relish RDB's music in them.
Waadiyan tera daman (Abhilasha, 1968)
Singers: one of the all-time top tandems by Mohd Rafi and Lata Mangeshkar
I firmly believe that the RD fan clubs that keep on giving him the credit for creating several of his father's songs are only hurting RDB. Any assistant that works under a music director gives suggestions or tid-bits here and there. RDB did all that while he was learning. That he was accommodated more and his voice had larger volume was because he was the son. SDB loved promoting his son and giving him the spotlight, just as many fathers would do. When have we seen an Assistant Music Director's picture printed on the back cover of a LP record as it was done for Jewel Thief (1967)?
It could not have happened
Majrooh Sultanpuri had told this writer that Dada Burman (SDB) was a prince, and a prince in real life and habits, not wearing it on his sleeve though but it was inherent in his demeanour. He was a very Khuddar, self-respecting person, who would not accept charity from any person. Thus RDB creating songs for SDB to publish in his (SDB's) name was never acceptable to SDB. It could not have happened. A line or a piece suggested here and there was all that was accepted from an assistant and that too the final part polished and redone the master's way.
RDB was a talent too huge to seek any shoulder to fire his salvos. And to churn out stories after all concerned parties have passed away is only undermining RDB's genius. Give the credit where it belongs.
I have a double audio cassette set of Asha Bhosle issued by HMV in late seventies, where in she speaks about how SD Burman taught her and guided her to whisper, just as one would to a child and then raise the voice suddenly to create that effect in Raat akeli hai (Jewel Thief). On a CD set issued after RD Burman had moved on to the other world, she narrated the same story crediting RD Burman of guiding and tutoring her, claiming it to be his tune. Believe what you wish to, this is the world we live in. I think this way of giving credit only hurts a giant like RD Burman. He does not need the borrowed glory.
The gems caught in flops
Every music director has had his/her share of flops as of hits. RDB, to his bad luck gave excellent scores in films that were washouts and they sank with his lovely songs as well. It is good news that fans are now rediscovering those songs and putting them on YouTube and other music sharing sites.
Let me mention the songs I love from a few of such films:
Dil Diwana (1974) – 'Sun neeta main tere pyar ke geet', by Kishore, and the superbly crafted, 'Jaare ja bewafa naheen tujhko pata', Kishore/Asha.
Doosri Sita (1974) – 'Tu jahan mile mujhe woheen mere dono jahan', a tandem by Nitin Mukesh and Asha.
Mr. Romeo (1974) – 'Yahan nahin kahoongi, to phir kahan kahogi', Kishore/Asha, 'Naa soyenge naa sone denge', Kishore/Lata and 'Isi sheher ki kisi gali mein piya ka ghar hai', Asha.
Ishk Ishk Ishk (1974) – I love the entire score, what a mood it had. RDB here was grossly let down by bad direction and story. The songs are, 'Wallah kya nazaara hai', Kishore/Asha/Sushama Shreshtha, 'Mujhko agar ijaazat ho to', Kishore and 'Chal saathi chal, chal saathi chal', Kishore.
Phir Kab Milogi (1974) – 'Kahin karti hogi woh mera intezaar', Mukesh/Lata.
Rickshawala (1973) – 'Maine kaha zid chhod de, dupatta mode de besharam', Kishore/Lata.
Kahin karti hogi woh mera intezaar (Phir Kab Milogi, 1974)
Singer: Mukesh
Joshila (1973) – Another film where I love the entire score. Yash Chopra got so busy with his own production of Daag that he totally left Joshila to his assistants and they made a bad film, letting down RDB.  The songs include, 'Kiska rasta dekhe', Kishore; 'Kaamp rahi main abhi zara tham jana', Asha; 'Sharma naa yun, ghabra na yun', Asha;  'Dil mein jo baaten hain aaj chalo hum', Kishore/Asha and 'Sona miley to log aaj kal dil ko', Asha.
Joshila was based on The Wary Transgressor by Alistair MacLean and so was Shatrughan Sihna and Rashmi's Ek Naari Do Roop. Both films did not do good business, both had good music.
Double Cross (1972) – Another one with superb entire score, badly made film by Gogi Anand (Just like he mis-handled Darling Darling). How I wish if only Vijay Anand had taken charge. The songs include, 'Maine tumko chaha pehli baar', Kishore/Asha; 'Jeevan bhar ke liye tu mere saath hai', Kishore/Asha and 'Dekho hum dono ki yaari kya kehna', Kishore/Bhupendra.
Adhikar (1971) – The peppy 'Koi mane ya na mane jo kal tak they anjaane', Kishore/Asha.
Bandhe Haath (1973) – That superbly unique stage dance number that has the shades of a cabaret and yet is at the core a sad melancholic song, 'O majhi, o majhi re jaye kahan', Asha and the heart-touching title number by Kishore, 'Yeh mere bandhe haath'.
Baharon Ke Sapne (1967) – Each one a gem. Nasir Hussain changed the ending after initial two weeks of bad response, but the box office remained unappreciative. 'Chunri sambhal gori', Manna Dey/Lata and 'Kya janun sajan hoti hai kya', Lata/Usha are outstanding and so is the Rafi classic, 'Zamaane ne mare jawan kaise kaise', and the out-of-this-world cabaret by Asha/Usha, 'Do pal jo teri ankhon se peene ko miley'.
If you have not heard these lately, search them out and listen to them, they are pure masterpieces.
Kya janun sajan hoti hai kya (Baharon Ke Sapne, 1967)
Singer: Lata Mangeshkar, Usha Mangeshkar
Only if, these songs would have released much before the films, then the music would have made it's market irrespective of the films not doing well.
The parting smile
During a celebration event of the film Hare Rama Hare Krishna in Calcutta, along with a journalist friend, I had had a chance to meet RDB for a few minutes briefly in a group surrounding him. I had asked him why he and his father were pushing for Kishore (at Rafi's expense). He looked at me with quite peace and calm in his eyes, extended his hands and held my hand softly, and said, "Arrey baba, aamar kimba Baba'r ki aashe jaye Kishore number one hoke ba Rafi? (How does it matter to either Baba or me whether Kishore is number one or Rafi?) How does it benefit us in any way to promote any one?"
Someone in that crowd butted in saying, 'but you prefer Kishore'! RDB continued, "No, no. The kind of style or habit I have of composing, I keep changing even in the middle of the recording. I keep making alterations, I keep bringing in something new. In that situation, you can't start writing the notations from scratch. Then if you have Kishore da, it becomes easier to record, even when making changes. He has a great capability to quickly pick up and apply the changes. And then every song has a mood. According to that mood we decide who would sing the song. Rafi saheb has sung many of my songs. He will sing many more. We cannot even think of film music without him."
He started walking towards the exit and the crowd kept following and shouting. While parting, all I said was that I just loved everything he had created. He just looked back and smiled.
That smile has stayed with me forever with that soft touch. I will relish the memory and all his music as long as I live, for memories can have a personal side but music, especially RDB's music is eternal, universal and a life-long joy.
More to read on music
Aane Wala Pal Jaane Wala Hai… The Immortal Songs of RD Burman-Gulzar
The Incomparable Music Of S D Burman Transcends Generations
Simple, Soulful, Sublime: The Music of Hemant Kumar
Madan Mohan: The Composer of the Classes
'Bade Achchhe Din Thhe, Bade Pyare Saathi, Aur Guni Bhi' – In Conversation with Majrooh Sultanpuri
'She is Capable of Delivering Anything a Music Maker Can Think Of' – Salil Chowdhury Speaks About Lata Mangeshkar
Bengal's Music and Its Influence in Hindi Film Music
The RD Burman pictures are courtesy the collections of Pakanati Lakshmi Priya who collects and restores vintage pictures from old magazines and the Internet and from her brother's collection who purchases vintage memorabilia and has shared the pics as a friendly gesture. The other pictures are courtesy Internet and YouTube. Please inform us if any of the images used here are copyrighted, we will pull those images down.
The opinions shared by the writers are their personal opinions and does not reflect the opinion of Silhouette Magazine.
Hope you enjoyed reading…
… we have a small favour to ask. More people are reading and supporting our creative, informative and analytical posts than ever before. And yes, we are firmly set on the path we chose when we started… our twin magazines Learning and Creativity and Silhouette Magazine (LnC-Silhouette) will be accessible to all, across the world.
We are editorially independent, not funded, supported or influenced by investors or agencies. We try to keep our content easily readable in an undisturbed interface, not swamped by advertisements and pop-ups. Our mission is to provide a platform you can call your own creative outlet and everyone from renowned authors and critics to budding bloggers, artists, teen writers and kids love to build their own space here and share with the world.
When readers like you contribute, big or small, it goes directly into funding our initiative. Your support helps us to keep striving towards making our content better. And yes, we need to build on this year after year. Support LnC-Silhouette with a little amount – and it only takes a minute. Thank you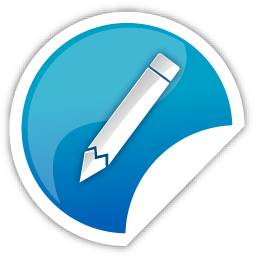 Whether you are new or veteran, you are important. Please contribute with your articles on cinema, we are looking forward for an association. Send your writings to amitava@silhouette-magazine.com
Silhouette Magazine publishes articles, reviews, critiques and interviews and other cinema-related works, artworks, photographs and other publishable material contributed by writers and critics as a friendly gesture. The opinions shared by the writers and critics are their personal opinion and does not reflect the opinion of Silhouette Magazine. Images on Silhouette Magazine are posted for the sole purpose of academic interest and to illuminate the text. The images and screen shots are the copyright of their original owners. Silhouette Magazine strives to provide attribution wherever possible. Images used in the posts have been procured from the contributors themselves, public forums, social networking sites, publicity releases, YouTube, Pixabay and Creative Commons. Please inform us if any of the images used here are copyrighted, we will pull those images down.