Southwest (Sudoeste, 2012) is an unusual film on multiple grounds – it was a project which materialized after 13 years of its inception, the film uses...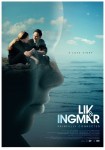 This film is for everyone who had loved and lost and continued loving. In that sense, it's not a story of two Legends. They are indeed timeless artists of the world. But...
"To select films, quality is the main thing. And when choosing we also try and give a 360 degree idea of India."