'Every Song Has a Story': In Conversation with Anirudha Bhattacharjee and Balaji Vittal
With the best-selling RD Burman: The Man, The Music and the popular Gata Rahe Mera Dil – 50 Classic Hindi Film Songs under their belt, author-biographer duo Anirudha Bhattacharjee and Balaji Vittal are all set to release their third book SD Burman: The Prince-Musician on June 8. In an interview with Silhouette Magazine, the writer duo talk about how their adoration for music maestros SD Burman and RD Burman, their love for music and their curiosity behind the making of those evergreen songs led them to write biographies of their idols – their challenges, discoveries, the journey and more.
Their love for RD Burman's music had made them choose to take up the biography of the iconic music director as their debut book. The best-selling RD Burman – The Man, The Music had not only brought for them a slew of awards, including the National Award for the Best Book on Cinema, 2011, but also affirmed that the spectacular debut would lead to more such milestones. Gata Rahe Mera Dil – 50 Classic Hindi Film Songs followed, a bold and instinctive collection of 50 hand-picked evergreen songs from the mammoth ocean of Hindi film music. And now the author duo Anirudha Bhattacharjee and Balaji Vittal are all set to release their third book, their second biography SD Burman: The Prince-Musician on June 8, which is  introduced in its Amazon page as "both a tribute to a great artist, and a deep inquiry into what made his music great".
From their days of quizzing at Kolkata's prestigious Jadavpur University to being in love with the same kind of music, from being professionals in information technology to turning authors and biographers, Anirudha and Balaji have traversed an exciting journey of music and discovery together. They were in Delhi recently for a music and talk session at the 10-day Habitat Film Festival. Balaji's narration of golden nuggets of stories, trivia and insights behind some of the most loved melodies of Hindi films along with Anirudha's soulful rendition of classics sung by Manna Dey, Kishore Kumar and Mohd Rafi had the audience enthralled, with poet-lyricist-filmmaker Gulzar Sahab, music director-filmmaker Vishal Bhardwaj and film director Rakeysh Omprakash Mehra enjoying the show in the packed Stein Auditorium.
Silhouette caught up with the duo on the sidelines of the film festival in the India Habitat Centre for a tête-à-tête. Excerpts:
Antara: How do you both write your book together? Do you have your roles cut out, that is, maybe one person is looking into the musical analysis and another into the story aspects? Or is it a fluid arrangement, sort of seamlessly interchangeable?
Balaji: In certain cases, I may do the first draft of the chapter and then he revises it and reviews it. Sometimes it is the other way round. He may start a chapter and I may fill in later. Actually, there is no rigid structure. For example, even after I have reviewed a chapter, I may feel that I have not written it well. And I say, see, if you want to rewrite the whole thing again. This has also happened. So it's fluid and based on understanding rather than any structured road.
Antara: When you are writing a biography on a person who is no more, and his parents are also long gone, what are the biggest challenges you are facing?
Balaji: The person who can share the best inside stories is the person himself. Obviously we are not able to interview him to get his point of view. He maybe current in spirit, his concept is current but he is not around. So that is the biggest disadvantage you start with.
And what happens is that people who tell stories about him, maybe they are colouring it a little bit. So we need to get multiple opinions to get a 360 degree feedback on everything to authenticate the veracity of it. For example, some views we had got from some people which we thought were downright lies, just can't be true. So we dropped those. That makes it at least 5 times more difficult to write a biography. But we've got to live with those. 🙂 I wish someone had started this book about 20 years ago when RD was alive but that's the beauty of it. Nobody gave him straight when he was alive. After he died, everyone picked him up and tried to do something new with him.
Antara: When you were researching into his childhood, how did you go about that? I presume, it would be the more difficult part than the work period as you would have his contemporaries or team members to speak to about work.
Balaji: The childhood period was more difficult because not many people knew him from his childhood. There were a few people like Kersi Lord who knew him from the age of 11 or 12. And people like Sachin Bhowmick who had a very close insight into his childhood. And we had some archival stuff.
Anirudha: We could meet a few people who knew him from childhood, for example, Sohanlal Saha, the son of the owner of Inreco Records. Other than him, there were people like Probir Mukherjee. Then there were some who could recall very well and were articulate enough to express in so many words such as Yogesh, singer Shibaji Chattopadhyay, singer Chhaya Ganguly, among others.
 Antara: The RD Burman book opened up a new market, a new genre of writing. Apart from the accolades and awards that you received, what had been the readers' response? Since RD Burman is a passionate obsession for many, a part of life for thousands of fans, and since there was no book on him earlier – you were entering a new territory. What was the impact on fans?
Anirudha: By the term "a new genre of writing", I think you mean writing tech and aesthetic stuff in the manner of fiction. There were some writers before us – especially in Bengali – who combined story telling with musical analysis, but we probably pepped it up with a fast, thriller like narrative at times, in chapters like Goldfinger.
In the initial stages we overdid the musical analysis – in fact it was in much more detail, till my wife remarked that it was not an interesting read – after which we tried to skirt analysis and build a story. While our main emphasis was on feedback from people who knew him, we tried to make the interviews part of the main narrative and not standalone bullet points. Experience tells me that most books on celebs land up being stupid hagiographies, and in the process, there is very little detailing. This is something we consciously avoided. We tried telling the story in an exciting but prosaic manner, shunting emotion, getting into details when we felt it was necessary, but avoiding the oft-repeated route of singing eulogies. Whether we were successful or not is something I do not know for sure. Maybe we were.  Harper tells us that it was one of the very few film books which sold well, along with Dev Anand's autobiography.
Readers' response? At the risk of sounding comical, I would like to say that I'm not sure how many read it. The book sold well, so I assume that people bought it. I know for sure that for some, it ended up as a decorative piece on the living room bookshelf 🙂. Many of my quizzer friends bought the book without even browsing through it properly. Maybe they felt that the need to read the book might arise when I conduct a quiz. 🙂
A book on a celeb, especially someone as valued as R D Burman does create mixed reactions. Many fans were unhappy that we did not place him on a pedestal fit for gods. Some RD baiters were very unhappy because they felt RD was given too much importance. Truth be said, I found a lot of negativity among some people. Those were times when Facebook, e-sites , etc., were growing in importance, and I did feel disturbed. And that list included writers. Also, there was the general feeling – my RD is better than your RD.
However, there were some key people who liked the book. The list included, apart from my friends – who gave good reviews on social media, invited us for a book launch in their city, etc., – celebs, musicians, and professors. And people did start taking us seriously. I was called to give lectures on RD's rhythm patterns in a University. Shit scared, I almost had a heart attack.
New territory – Maybe, but I think there were many bios on music personalities. RD had a long and chequered career, and that helped us in telling his story, well, ahem, like a story. And not in an academic fashion, though, I'm happy to say that academicians liked it. Or the other extreme – a book replete with gossips.
Balaji: It was definitely new territory for us as we were turning full-fledged authors – and that too, authoring a book on a high-profile personality like RD Burman. The critical feedback was very heartening by and large for two reasons –
Because of the depth of research including the technical detailing
The way the story was told – unbiased, objective and flowing like a fiction. The narrative begins like Citizen Kane and the ending was inspired by Frederick Forsyth style of writing.
Whoever read it said that they liked it.
Antara: When you do meticulous research, there is a risk of information overload – facts, trivia, opinions, experiences, everything included.  Was it a challenge to sift through a mound of material, to decide what to take and what to leave? Or were you absolutely sure about what you wanted in the book and left the unnecessary stuff outside easily. How did you filter the information?
Anirudha: RD came to us very naturally. We were saved from the ordeal of sifting through pages of published material, as much of the same we had done before, and for quite some time. We both had day jobs which were pretty demanding, so we hardly had the luxury of getting into something like a drawn up research plan. Our quizzing background helped, as quizzing helps you to retain information in a structured manner and greatly enhances recall. Both of us were madly into music from the time we were children. And luckily, our growing up years coincided with RD's ascent to the top.
Now-a-days research is "surfing the net". Incidentally, we avoided doing that. 🙂  We still do not research this way.
Our approach was two-fold – meet people, find his interviews, take notes, apply your counsel, and join the dots.
Balaji: When the story outline is clear in the mind, you also know what you don't need. So, our research was focussed and it followed a project management structure. But I would give a lot of credit for the filtration to Shantanu Raychaudhuri's editorial skill as well. His deftness enhanced the sharpness of the narrative. But it was fun travelling and meeting innumerable people and digging out archival material as well. We bonded with a lot of the interviewees and their families at a personal level. And that was very enriching and gratifying.
Antara: In the book there is a mention that Panchamda's first recorded song was with Kishore Kumar for Guru Dutt's shelved Bengali film Gouri.  Which was that song? Is that record still available?
Anirudha: Yes, I have heard the song. Shey ek daanr kaker shokh holo kokila sajite. You will find it on SoundCloud.  I think Parag (Sankla) had shared the song over mail with me.
Antara: You must have made several startling discoveries regarding his work and innovations when you were doing your research. Please cite a few examples.
Balaji: Oh, there were many (discoveries). Some of the facts we unearthed challenged what we had always known historically. For example, related to the anecdote of the famous audition between Shammi Kapoor and Pancham, we discovered that the song O Haseena zulfonwali had already been recorded even before the audition took place. Another example – how the intro music of Ye ladka haaye Allah was conceived and composed. And also the fact that, in the intro music of Matwali aankhon wale, Pancham himself did the foot tapping and clapping. I could go on…
Anirudha: Let me take a diversion and talk about things we did not write about the man. A few which come to my mind now, in no particular order – RD enjoyed good spirits, and he loved his whiskey with yogurt. He had excellent recall of songs from the 30s and the 40s, and knew the signature style of most. He used to carry a crimson coloured towel to Anderson club (I am trying to visualize this 🙂). The day after his tonsil operation, he told his friends, "From now, I'll always sing in an artificial voice". He used to play western albums and dance to the songs, wearing Bermuda shorts. He actually used to wear very colourful shorts during times composers prided themselves on wearing dhotis and Nehru jackets.  His attire was pretty unconventional for this time. There are instances of Pancham boarding aircrafts dressed in a silk kurta and an orange lungi.
Antara: In Gata Rahe Mera Dil book, I am intrigued by the choice of songs – a monumental challenge it is to select a few drops from the ocean of Hindi film music. How did you narrow down the list? Were the songs chosen on the basis of the innovations in music or their popularity as chart toppers or the stories behind their making or picturisation or a mix of all these and more?
Anirudha: Oh, from the heart. Nothing very specific. On another day, the list could have been different. Suffice it to say that we consciously tried to keep many of our favourites out of the list. The stories were more important. I feel piqued by the fact the people always start debating on the list and not the content. In terms of content, I thought GRMD was a good book. It was a difficult book to write. We had many stories, hitherto unknown, and not general gyan or aimlessly naming instruments – which does not really mandate much research – which most Indian writers today try to pass off as erudition.
A lot of hard work went into the book.
And all what was discussed were things like –  why they chose a Woh sham ajeeb thee and not Humne dekhi hai (which I feel is a very mediocre song by the way).
Balaji: There was an algorithm for choosing the songs – the list had to cover various decades, genre, singers, composers, film makers and lyricists. But yet, we did not want to make it look like a 'quota' system. And the list could not be an 'Obvious 50' as, in that case, the 'chef recommends' factor wouldn't have been there. We needed to demonstrate a wide listening experience yet, be able to state our preference as a humble connoisseur. We knew that whatever be the list, we would get bashed up as no two person's list can ever be the same. We were prepared for that. But we wanted to make one strong statement – that every song has a story. And that the discovery of the story makes us fall in love with the favourite song all over again… something akin to appreciating the Mona Lisa all over again on discovering the secret behind her smile.
Antara: I am curious to know about the cover design. It has the Tere Ghar Ke Samne pair (Dev Anand and Nutan) but the book title is from a Guide song. Both are Vijay Anand-SDB-Dev Anand films. Tell me about the concept behind the cover.
Anirudha: Actually I have no clue. 🙂 The design was courtesy Shantanu (of Harper) and his designer. It was very soothing, and we loved it, with or without Gata rahe mera dil. 🙂
Balaji: The cover was the killer. The colour, for one. And also, Dev Anand on the cover symbolized the theme of the book – evergreen. The cover told a hundred stories of the 50 songs.
Antara: About your new book on SD Burman – we have 3 biographies in the market. What drove you to write this one, apart from admiration for the maestro and his work?
Anirudha: Nothing, apart from the fact that we are big fans of SD, and Sudha, a friend who works with Westland called us one day and asked if we would have liked to write on SD. Our first publishers Harper had already commissioned a book on SD by then. We had lots of unused material while working on the RD book, which we thought we could use. We started meeting people who knew SD. Gradually, the story evolved.
Balaji: We salute each biography that has been written on SD Burman so far. Each one is worthy of praise. But what drove us was the challenge of trying to make this one more informative. The research took Anirudha to the slippery moss of dilapidated mansions across the border and to retired lawyers who never expected a stranger from Calcutta to land up after so many years and ask questions about Shachin Karta… and also to people who had packed their bags in this world and were waiting to give the last interview… While a few pages reek of a famine and cholera torn 1943, other chapters take us to the common Bengal's earth, water and singers. It's like a GPRS tracking the progress of SD Burman in the background of a 100-year history of time.
Antara: The description of the book says "it explores hitherto unknown stories about the creation of each gem". What were the toughest challenges you faced in researching unknown stories about songs that have been discussed and written about so many times?
Anirudha: Let's keep it a secret till the book is there at the stores. 🙂
Antara: Tell me about the shows you have been doing abroad and in India, based on the books. You shared nuggets of trivia and information in your show in Delhi. Are the stories all drawn from the books or do you keep adding some new ones too?
Balaji: The stage shows are a 3-hour screenplay of the entire book accompanied by live music. The narration between each song is limited to 45 sec. So, each word needs to be picked carefully and thoroughly rehearsed and the cues agreed with the singers and musicians. And we need to ultra-careful about the timing and sensitive to whether audience is attentive or not. And we need to leave a bit of room for on-the-spot improvisation and spontaneity.
In London, the rule of the auditorium states that the lights and sound would be switched off at 10 pm sharp. And we had just 4 min to go with the last song to go. The last narration had to be trimmed on the spot, else it would have been a disaster with the sound and light shutting down midway in the last song. It's a blend of learning by rote and playing by instinct.
Anirudha: Balaji is very meticulous and writes down the scripts. He reads it, times it, and actually does a lot of hard work. Yes, mostly from the books.
I am more instinctive and I act on the spur of the moment. So the roles are complimentary, and it helps. 🙂I am more of an interjector.  I tend to recall things which I did not write. So there is an element of surprise and people, I have observed, like it. Also, he is very prim and proper, whereas I'm casual.  He is serious, I fool around. I am only serious when I am singing.  🙂
Antara: The book on SD Burman is due for release. What is next on the cards?
Anirudha: Nothing concrete yet. Planning for a sabbatical, as the last few years have been very stressful. Work wise.
More to read
Ten Songs of Mohd. Rafi We Could Not Include in 'Gaata Rahe Mera Dil'
The Incomparable Music of SD Burman Transcends Generations
The Mesmerizing Moods of Jaane Kya Tune Kahi (Pyaasa)
Meethe Bol Bole, Bole Paayaliya – A Sparkling Jugalbandi of Music and Dance
Hope you enjoyed reading…
… we have a small favour to ask. More people are reading and supporting our creative, informative and analytical posts than ever before. And yes, we are firmly set on the path we chose when we started… our twin magazines Learning and Creativity and Silhouette Magazine (LnC-Silhouette) will be accessible to all, across the world.
We are editorially independent, not funded, supported or influenced by investors or agencies. We try to keep our content easily readable in an undisturbed interface, not swamped by advertisements and pop-ups. Our mission is to provide a platform you can call your own creative outlet and everyone from renowned authors and critics to budding bloggers, artists, teen writers and kids love to build their own space here and share with the world.
When readers like you contribute, big or small, it goes directly into funding our initiative. Your support helps us to keep striving towards making our content better. And yes, we need to build on this year after year. Support LnC-Silhouette with a little amount – and it only takes a minute. Thank you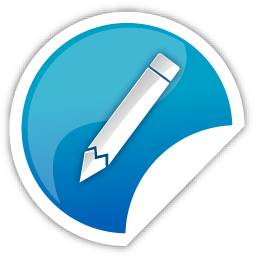 Whether you are new or veteran, you are important. Please contribute with your articles on cinema, we are looking forward for an association. Send your writings to amitava@silhouette-magazine.com
Silhouette Magazine publishes articles, reviews, critiques and interviews and other cinema-related works, artworks, photographs and other publishable material contributed by writers and critics as a friendly gesture. The opinions shared by the writers and critics are their personal opinion and does not reflect the opinion of Silhouette Magazine. Images on Silhouette Magazine are posted for the sole purpose of academic interest and to illuminate the text. The images and screen shots are the copyright of their original owners. Silhouette Magazine strives to provide attribution wherever possible. Images used in the posts have been procured from the contributors themselves, public forums, social networking sites, publicity releases, YouTube, Pixabay and Creative Commons. Please inform us if any of the images used here are copyrighted, we will pull those images down.