Yann Martel's imaginative fantasy adventure novel – Life of Pi offers a magical reading experience.
Yann Martel's imaginative and unforgettable Life of Pi is a magical reading experience, an endless blue expanse of storytelling about adventure, survival, and ultimately, faith. The precocious son of a zookeeper, 16-year-old Pi Patel is raised in Pondicherry, India, where he tries on various faiths for size, attracting "religions the way a dog attracts fleas."
Planning a move to Canada, his father packs up the family and their menagerie and they hitch a ride on an enormous freighter. After a harrowing shipwreck, Pi finds himself adrift in the Pacific Ocean, trapped on a 26-foot lifeboat with a wounded zebra, a spotted hyena, a seasick orangutan, and a 450-pound Bengal tiger named Richard Parker.
Review
'Every page offers something of tension, humanity, surprise, or even ecstasy' — The Times
'A terrific book… fresh, original, smart, devious, and crammed with absorbing lore' — Margaret Atwood Sunday Times
'A unique and original story, brilliantly told' — Guardian
'Full of clever tricks, amusing asides and grand originality' — Daily Telegraph
'Ultimately uplifting' — Daily Mail
'Extraordinary… Life of Pi could renew your faith in the ability of novelists to invest even the most outrageous scenario with plausible life' — New York Times Book Review
'Martel's engaging characterization and vivid description enliven and enrich this dreamy, fantastic tale' — The Times
'Its appeal has endured, with a worldwide 'readalong' of the book next month and a moniker as a 'modern classic' to boot. The moniker, in this instance, is utterly deserved … Pi is bewitching, the tale both nihilistic and naive, philosophical and playful, deeply moving while always treading the line clear of schmalz' — Arifa Akbar Independent.
About the Author
Yann Martel is a Canadian author who won 2002 Man Booker Prize for Fiction for his fantasy adventure novel Life of Pi. His other works include Beatrice and Virgil (2010) and Self (1996).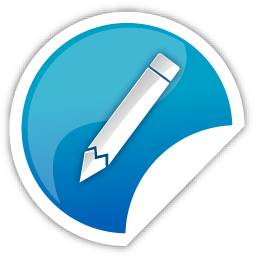 Learning and Creativity publishes articles, stories, poems, reviews, and other literary works, artworks, photographs and other publishable material contributed by writers, artists and photographers as a friendly gesture. The opinions shared by the writers, artists and photographers are their personal opinion and does not reflect the opinion of Learning and Creativity emagazine. Images used in the posts (not including those from Learning and Creativity's own photo archives) have been procured from the contributors themselves, public forums, social networking sites, publicity releases, Morguefile free photo archives and Creative Commons. Please inform us if any of the images used here are copyrighted, we will pull those images down.
Like the trees, the growth in life is persistent, so one must move alongwith the life towards growth and in the process whatever knowledge is gained, is the wisdom, that the life has to offer to us.