Traversing the Two Worlds of Mainstream and Art: Shashi Kapoor's Unexampled Journey
Legendary actor Shashi Kapoor (18 March 1938 – 4 December 2017) carved out a one-of-a-kind path in Indian cinema, traversing the worlds of mainstream cinema as well as parallel films and international ventures with determination and dexterity. We remember the winsome actor.
What is the first image that comes up in mind when you say the name Shashi Kapoor? When I asked this question to a few friends, the answers gave me a kaleidoscopic flash on the legendary actor's range of cinema. For film enthusiast Sundeep Pahwa, it is the boyish Shashi Kapoor's first romantic hit Jab Jab Phool Khile while for Silhouette editor Amitava Nag, it is the grim role of the upright newspaper editor in New Delhi Times (which earned him the National Award) or of the aging Urdu poet Nur in Merchant-Ivory film In Custody. As for Sangeeta Gupta, "The only hero that I liked during my young days was Shashi Kapoor and Dharmendra…Dharmendra for his good looks and Shashi for his chulbulapan. I liked Aamne Saamne because it was a suspense film and of course I liked Shashi in that…same as for Sharmilee apart from the music." "He was adorable as a child artist in Awara," says  Pakanati Lakshmi Priya.
Well, for this writer, the grey-haired Shashi Kapoor holding a drink in his hand and giving a piece of mind to himself in Kabhi Kabhie is the first image that flashes in mindscape. "Is duniya mein aadmi insaan ban jaye … toh bahut badi baat hai". Ravi Malhotra lashes out at his own small-mindedness for doubting his faithful wife of years "bahut chhote aadmi nikle Mr Vijay Khanna" as a stunned Amitabh Bachchan and Raakhee look on and walks away the most heart-warming character that stays with you long after superhit multi-starrer has ended.
And it wasn't the first time that Shashi had stunned the towering Bachchan into silence on screen with a turbo-powered dialogue – remember Deewar's iconic dialogue "Mere paas Ma hai" or "Bhaaaiii, tum sign karoge ya nahin?" prompting Bachchan to retort, "Jaao, pehle us aadmi ka sign leke aao…" But more on the ever popular Kapoor-Bachchan jugalbandi later in the story.
When the wide-eyed Shashi Kapoor had surreptitiously watched a ravishing Nanda sing Yeh sama, sama hai yeh pyar ka in wondrous amazement in Jab Jab Phool Khile (1965), he had won over the audience with his charmingly innocent good looks, that dimpled smile and happy-go-lucky demeanour. Carving out a niche in an industry dominated by his two elder brothers Raj and Shammi along with Dev Anand, Dilip Kumar and Rajendra Kumar wasn't a cakewalk although he had the prestigious Kapoor in his name. The youngest son of the legendary Prithviraj Kapoor had a tall order to match up to, starting right at home! In fact, his first appearances on screen had started as the younger Raj Kapoor in Aag (1948) and Awaara (1951) and also as a child artist in Sangram (1950) and as younger brother to Shyam and Ashok Kumar in Samadhi (1951).
He debuted in his acting career as the lead actor with Char Diwari (1961), directed by Krishan Chopra, the film which in its credits said "introducing Shashi Kapoor". But although it got some critical attention, it bombed at the box office. His first full-fledged role came in BR Films' Dharamputra (1961), the second directorial venture of Yash Chopra where he had Indrani Mukherjee playing his lady love but the spotlight was on the lead pair Rehman and Mala Sinha. The film based on the turmoil of the Partition of India didn't fare well at the box office either.
Says Peeyush Sharma, film and music collector and Consulting Editor of Silhouette, "Prem Patra (1962) directed by Bimal Roy and Benazir (1964) though directed by Khaleel, also under supervision of Bimal Roy, set his grounding as an actor. He learnt and polished his craft to become an 'at ease' and natural actor, a style he carried all through his career, even when faced with tougher roles later."
Dil mein ik jaan-e-tamanna ne jagah payi hai (Benazir/1964) S.D.Burman /Shakeel Badayuni / Mohd Rafi
Grooming at his father's Prithvi Theatres and touring the country for 4 years (1953 to 1956) on the payroll of Geoffrey Kendall's 'Shakespeareana', helped him hone his skills as an actor all through the fifties. And he used that training with élan, making his mark in two critically-acclaimed films from Merchant Ivory Productions – The Householder (1963) and Shakespeare Wallah (1965), both directed by James Ivory.
Shakespeare Wallah, loosely based on the real-life actor-manager Geoffrey Kendal family and his "Shakespeareana Company" of travelling theatre won international recognition, especially at the Berlin Film Festival. Shashi Kapoor's association with Merchant Ivory Productions continued through the decades with Bombay Talkie (1970) and Heat and Dust (1982) and the Ismail Merchant directed film In Custody (1993). Conrad Rooks' Siddhartha (1972) where he played the title role was another feather in his cap of international cinema.
Says Amitava, "His link with theatre has two legacies – Prithvi theatre founded his father and Shakespearana,run by his father-in-law." Till today, Prithvi Theatre commands high respect in theatre circles, being one of the most prestigious venues to stage a play.
Glimpses of Shakespeare Wallah (1965)
However, the major box-office success came with Jab Jab Phool Khile which catapulted him into stardom as the young, naïve shikarawala from Kashmir. "That's the mega hit of Shashi Kapoor that placed him on the big platform, a jump from the earlier black and white films he was doing," says Pahwa. The songs were superhit pitchforking lyricist Anand Bakshi into the limelight as well.
In the same year came the huge multi-starrer from BR Films Waqt (1965) where the young Shashi held firm ground against stalwarts Balraj Sahani, Raaj Kumar, Sunil Dutt, Sadhana and Rehman. His pairing with Sharmila Tagore was heart-warming in a film which revolved around a family torn apart by a disaster.
But Jab Jab Phool Khile was easily the first turning point in his career. And notably, it was a continuing screen pairing with Nanda that worked as his lucky charm. Although their first two films together Char Diwari and Mehndi Lagi Mere Haath (1962) did not fare well, Jab Jab Phool Khile raised the bar high. The pair did a few more films together including Mohabbat Isko Kahete Hain (1965), Neend Hamari Khwab Tumhare (1966), Juari (1968), Raja Saab (1969) and Rootha Na Karo (1970).
Ek thha gul aur ek thhi bulbul (Jab Jab Phool Khile, 1965) Kalyanji-Anandji / Anand Bakshi / Mohd Rafi with Nanda
The two films settled him into the romantic, lover boy roles and he romanced almost all the popular heroines of his time. Says Sharma, "In 1966 he acted in the south film by Sridhar, Pyar Kiye Jaa, and gave a rare song. It was a comedy and made in lighter mood, but this song, probably the first timer in Hindi films, remains rare as a protest song, with the jhanda and abuses and parade and all. The craft of the director and lyricist (only Rajendra Krishen could pen it) with superb Rafi delivery and tune set by Laxmikant-Pyarelal all stand out, but it is Shashi Kapoor that stays in memory for his lovable act."
Kehne ki nahin baat magar ab zor se kehna hai (Pyar Kiye Jaa,1966) Laxmikant-Pyarelal / Rajinder Krishan / Rafi
Now he was getting hits, Pyar Kiye Jaa ran well, so did Suraj Prakash's Aamne Samne but box office bonanza belonged to the heart throb of the college students of that time, the debut film of Prakash Mehra, Haseena Maan Jayegi (1968) opposite Babita. It also gave him his first double role. He got to show case many shades of his acting prowess.
Chale thhe saath mil kar (Haseena Maan Jayegi, 1968) Kalyanji-Anandji / Akhtar Romani / Rafi
One remarkable role he did was in Sharmilee (1971), directed by Sameer Ganguli, carving out a space in a film dominated by Raakhee's double role. The film gave Shashi an opportunity to give a memorable performance with some all time hit songs, composed by SD Burman. "Down to earth unlike the arrogance of Hindi film stars, he was lovable for sure.  And yes breathtakingly handsome," says Nag.
Khilte hain gul yahan (Sharmilee,1971) SD Burman / Neeraj / Kishore Kumar
Although he wasn't as rocking a dancer as his elder brother Shammi Kapoor, Shashi's films got etched in memory for their memorable music. Films such as Aamne Saamne (1967), Kanyadaan (1968), Pyar Ka Mausam (1969), Ek Shriman Ek Shrimati (1969), Aa Gale Lag Ja (1973), Abhinetri (1970), Fakira (1976) to name a few had hummable hits that topped the charts. The hit song 'Dilwale dulhaniya le jayenge from Chor Machaye Shor (1974) went on to become the title of a box-office record breaker movie later.
Says Sharma, "On suavé, stylish and immaculately handsome Shashi Kapoor, Tumm bin jaaun kahan sits pat upon, wooing us all to fall in love. Exceptional delivery and immensely romantic, dekho mujhe sar se kadamm tak, sirf pyar hoon main. Yes we believe it. Coming from Rafi on Shashi with RD tune, oh it is pure love!"
"Usually he had Rafi and then Kishore as his playback voice but three of Mukesh's songs are filmed on him and were huge hits – Waqt karta jo wafa aap humare hote (Dil Ne Pukara, 1967  –  music by Kalyanji Anandji), Woh tere pyar ka gham, ik bahana thha sanam (My Love, 1970 – Daan Singh) and Suhani chandani ratein, humey sone nahin detin (Mukti, 1977 – RD Burman)," adds Sharma.
Tumm bin jaaun kahan, ke duniya mein aake (Pyar Ka Mausam, 1969) RD Burman / Majrooh Sultanpuri / Mohd Rafi
"His association with Amitabh Bachchan from Deewar onwards was his second major turning point," says Pahwa. "He never had any qualms about playing the so-called second fiddle. The role of Ravi Verma had been turned down by two actors before it came to him. What counted to him was the role and the scope it provided."
Not only did the iconic role fetch him the Filmfare Award for Best Supporting Actor, it set off a partnership that gave both the actors some of the biggest hits of their career including the multi-starrers Roti Kapda Aur Makaan (1974), Kabhi Kabhie (1976), Trishul (1978), Kaala Patthar (1979). The winsome twosome also had superhits in Suhaag (1979) and Namak Halaal (1982). Immaan Dharam (1977), Do Aur Do Paanch (1980), Shaan (1980), Silsila (1981) and Akayla (1991) did not fare well but their roles did not go unnoticed.
Mohabbat bade kaam ki cheez hai (Trishul, 1978) Khayyam / Sahir Ludhianvi / Lata Mangeshkar, Kishore Kumar, Yesudas
As Amitabh Bachchan had penned in his blog(1) in 2009, "The families were known to each other because of my Father and Prithvi Raj ji's friendship; both admirers of each others works – one for his stage the other for his poetry." And went on to add, "And one fine day at the first shot for the film Deewar at Raj Kamal Studio, I stood along with him for the keepsake photograph after the 'mahurat', with him playing my younger brother. I had travelled from being an 'extra' in Shashi Kapoor's film to playing a prominent role along him."
Recalling the premiere of Deewar, Bachchan wrote, "The film started and Shashi ji was beside me in the next seat. We never said a word. Premier butterflies. But when the scene under the bridge started, the 'mere pass maa hai' moment, I felt a gentle hand on mine. It was Shashi ji's. He never spoke, but the way he held my hand said everything. It was reassurance, it was affection, it was acknowledgement, it was complimentary, it was appreciation .. it was everything that a struggling actor that had once played an 'extra' in a film that starred this gentleman sitting next to me, had never ever dreamt would happen."
Documenting the star's journey in the biography Shashi Kapoor: The Householder, the Star, biographer Aseem Chhabra writes that Shashi was India's first international star – long before the Priyanka Chopras and Irrfan Khans made their mark in Hollywood. "He was also, by all counts, the most handsome Hindi film actor of that period -a fact corroborated by almost everyone I've spoken to, from Sharmila Tagore to James Ivory."(2)
On a parallel track with these mainstream romantic and action movies, quietly, Shashi was producing films that he believed in. If we scan his repertoire of production, we find some of the highly acclaimed films in it – sample Shyam Benegal's saga on the Sepoy Mutiny Junoon (1978), based on Ruskin Bond's story Flight of the Pigeons and Benegal's takeoff on the Mahabharata titled Kalyug (1980), where Shashi himself played the pivotal role of Karan, reflecting the angst of the epic character in contemporary corporate world.
Then there was Aparna Sen's much appreciated 36 Chowringhee Lane (1981), which had Jennifer Kendall excelling in an ever memorable role followed by Govind Nihalani's Vijeta (1982), launching his son Kunal Kapoor. His ambitious project Utsav (1984), based on the Sanskrit play Mrichhakatikam, directed by Girish Karnad saw him in a dark role for which he had to put on weight.
When Utsav did not fare well at the box office despite all the critical acclaim it received, Shashi went on to launch the ambitious Indo-Russian production Ajooba (1991), a fantasy film based on an Arabian Nights story. Calling upon friend Amitabh to essay the lead and nephew Rishi Kapoor to play the parallel male lead, Shashi produced and co-directed the film with his Russian counterparts. Unfortunately, all the hype could not get Ajooba the box-office returns although reportedly, Shashi was able to recover his investment later from music and other rights. He did not return to production after that but two years later, his role as Nur in In Custody won for him his second National Film Award – Special Jury Award / Special Mention.
The strikingly handsome romantic lover boy with his lopsided grin will always be remembered when we think of Hindi films just as one of those rare Indian actors who dared to strike out a different path away from the world of mainstream razzmatazz into parallel thought-provoking films and international cinema.
Ik raasta hai zindagi (Kaala Patthar, 1979) Rajesh Roshan / Sahir Ludhianvi / Kishore Kumar
References:
1.Bachchan Bol: Day 513 ( September 15/16, 2009)
2. Shashi Kapoor's first-ever biography is out, and now we love him even more
More to read
Om Puri – The Luminance of a Natural Actor
The Spontaneity of Nutan That Rose Above 'Acting'
Sanjeev Kumar – The Actor Who Rose Above The 'Hero'
Hope you enjoyed reading…
… we have a small favour to ask. More people are reading and supporting our creative, informative and analytical posts than ever before. And yes, we are firmly set on the path we chose when we started… our twin magazines Learning and Creativity and Silhouette Magazine (LnC-Silhouette) will be accessible to all, across the world.
We are editorially independent, not funded, supported or influenced by investors or agencies. We try to keep our content easily readable in an undisturbed interface, not swamped by advertisements and pop-ups. Our mission is to provide a platform you can call your own creative outlet and everyone from renowned authors and critics to budding bloggers, artists, teen writers and kids love to build their own space here and share with the world.
When readers like you contribute, big or small, it goes directly into funding our initiative. Your support helps us to keep striving towards making our content better. And yes, we need to build on this year after year. Support LnC-Silhouette with a little amount – and it only takes a minute. Thank you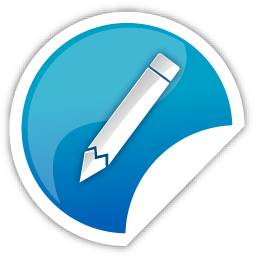 Whether you are new or veteran, you are important. Please contribute with your articles on cinema, we are looking forward for an association. Send your writings to amitava@silhouette-magazine.com
Silhouette Magazine publishes articles, reviews, critiques and interviews and other cinema-related works, artworks, photographs and other publishable material contributed by writers and critics as a friendly gesture. The opinions shared by the writers and critics are their personal opinion and does not reflect the opinion of Silhouette Magazine. Images on Silhouette Magazine are posted for the sole purpose of academic interest and to illuminate the text. The images and screen shots are the copyright of their original owners. Silhouette Magazine strives to provide attribution wherever possible. Images used in the posts have been procured from the contributors themselves, public forums, social networking sites, publicity releases, YouTube, Pixabay and Creative Commons. Please inform us if any of the images used here are copyrighted, we will pull those images down.