Khayyam: Making Poetry Come Alive With Melody
Khayyam's compositions were soulful and melodious, the songs were rich in poetry and purpose and the style was noticeably different from other composers.
Jeet hi lenge baazi hum tum, khel adhura chhoote na
This duet from Shola Aur Shabnam by Mohd Rafi and Lata Mangeshkar, written by the legendary lyricist Kaifi Azmi, turned the spotlight on Mohammed Zahur "Khayyam" Hashmi, better known as Khayyam, who carved out his own special niche in the music industry dominated by the likes of S D Burman, Shankar Jaikishan, Madan Mohan, Naushad, O P Nayyar, R D Burman and Laxmikant Pyarelal.
Khayyam's music had the touch of ghazal but was rooted in Indian classical music. The compositions were soulful, melodious and emotional, the songs were rich in poetry and purpose and the style was noticeably different from the popular brand of music in those days, which used to be either semi-classical, ghazal or light and peppy.
However, before the runaway success of Shola Aur Shabnam music, Khayyam's first brush with hit songs had happened with his debut film, the Dilip Kumar-Meena Kumari starrer Footpath (1953). "It is largely believed that Khayyam's first film was Footpath. In fact, it was Heer Ranjha in 1948 in which he composed under the pseudonym Sharmaji because he felt that his real name Mohammed Zahoor Khayyam Hashmi was far too long. It is with Footpath that he adopted his name as Khayyam." (source of trivia: Anand Desai)
Explains Gajendra Khanna, music enthusiast, record collector, archivist and admin for geetadutt.com, shamshadbegum.com, madamnoorjehan.com and anmolfankaar.com, "Khayyam did Heer Ranjha with Rahman Varma who went to Pakistan post partition. He also gave solo music as Sharmaji in Parda (1949) among other movies. Pt Hanuman Prasad gave him a chance as singer in Rasili (1946) in a duet with Geeta (where he was credited as Sharma)."
"He sang a lovely Naat with Geeta ji for Heer Ranjha. Interestingly, they also made Geeta sing a wonderful Punjabi solo Ud Pud Jaaniya too which is perhaps fitting being based on a Punjabi folk story after all. Film Parda had him going solo as a composer for which he used voices of Zohrabai, Rajkumari, Kalyani, Naseem, Rafi and Asha (who sang for him for the first time). From the beginning he was working with wonderful lyricists. While he had worked with Wali Saheb for Heer Ranjha. Here he had the great Tanvir Naqvi (and also Swami Ramanand) writing lyrics for him. Another film he had done as Sharmaji was Gul Sanobar (1953) in which Bulo C Rani was other composer," adds Gajendra.
Teri zaat hai Akbari (Heer Ranjha, 1948) Geeta Dutt & Khayyam
Next, Raj Kapoor's Phir Subah Hogi (1958) had Khayyam setting to tune the lyrics by Sahir Ludhyanvi. The songs became popular, especially the title song "Woh subha kabhi to aayegi" sung by Mukesh and Asha Bhonsle. 

Though Khayyam started his musical journey way back in 1953, you realise his genius especially during the 1970s and 1980s. Reason? As Ganesh Anantharaman says in his book Bollywood Melodies: A History of the Hindi Film Song, "His music stood out in the 1970s, his films were commercially more successful and its only in a decade where melodiousness was fading fast that you recognise Khayyam's genius, his hallmark – integrity to melody."
Says music connoisseur and collector Bimal Chadha, "While much has been written on Khayyam Sb's journey in the Film Music, not many would know of his contribution to Non-Filmi Albums.  There are two albums that come to my mind – Kitni Tanhayee Hai (Ghazals by Rafi Saab) and Terey bharose Nand Lala (Bhajans by Rafi Saab). "
Explaining how the albums happened, Chadha says, "The story has it that Rafi Saab expressed a desire to sing non filmi under Khayyam Saab. He sent his elder brother to broach the subject. Khayyam Saab's reply was loud and clear. (1) Rafi would have to give up Film Music recordings completely for that period and (2) He must concentrate only Pucca Riaz for that period. Rafi Sb agreed to the terms and out came these two  masterpieces by the music director-singer team."
On Khayyam's birthday Silhouette Magazine presents some of the hit compositions from this Padma Bhushan award-winning master composer who after a stint in the Army in the Second World War chose to strike out his path in the music industry and went on to win several prestigious awards, including the Sangeet Natak Akademi Award for Creative Music (2007), Filmfare Lifetime Achievement Award (2010) and the Padma Bhushan (2011).
Shaam-e-gham ki kasam
The first film by Khayyam, Footpath (1953) stood out for its sheer richness of poetry, the evocative rendition by Talat Mahmood and the melancholic lyrics by Majrooh Sultanpuri. Though the film was not a box-office success, the song is one of the best ghazal's of Talat's repertoire.
Jaane kya dhhoondti rehti hein ye aankhen mujhmein
The songs of Shola Aur Shabnam (1961) became great hits. This introspective ghazal, written by Kaifi Azmi and sung by Rafi touched many a young heart in love. Khayyam based the tune on his favourite Raag Pahadi.
"What distinguished Khayyam's music was the superior quality of poetry in all his songs. For him, the purpose of music was to make the lyrics come alive. He had the sagacity to keep his tunes simple, instruments minimal. As we shall see, some of the best poetry in Hindi films was set to music by Khayyam," writes Ganesh Anantharaman in Bollywood Melodies.
Tum apna ranj-o-gham
This superb ghazal, which is rooted in Raag Pahadi, was sung by Jagjit Kaur who later became Khayyam's wife. The film Shagoon (1964), the only film where Waheeda Rehman co-starred with Kamaljit, later to be her husband, did not succeed at the box-office but the song became superhit.
Bahaaron mera jeewan bhi sanwaaron
Raag Pahadi seemed to be a favorite raaga for Khayyam as he set several of his hit compositions in this "extremely charming evening raga that combines both playful and pensive aspects". Remember "Parbaton ke pedon par shaam ka basera hai" (Rafi-Suman Kalyanpur in Shagoon)? "Bahaaron mera jeewan bhi sanwaaron" in Chetan Anand's Aakhri Khat is another soul-touching melody sung by Lata Mangeshkar.
Aap yun faaslon se guzarte rahein
Hardly anyone has heard of this film but most Hindi film music lovers would have heard this song and loved it. Khayyam composed this unforgettable melody for Shankar Hussain. Though the film sank without a trace (as a quirk of fate Khayyam's early films have generally not been box-office blockbusters but his music has time and again risen above the commercial fate of the film), this melodious Lata number remains ever popular.
Kabhie kabhie mere dil mein
This ghazal from Yash Chopra's multi-starrer blockbuster Kabhie Kabhie (1976) catapulted Khayyam straight into stardom. Amitabh Bachchan, Raakhee and Shashi Kapoor bring to life this iconic song where the imagery etched by each lyric of Sahir Ludhianvi makes you enjoy the poetry along with the mellifluous melody. Sung beautifully by Mukesh, this song became one of the brightest points of Khayyam's career.
Main pal do pal ka shaayar hoon
When you talk of Kabhie Kabhie, you can't miss this ghazal which speaks of Sahir's self-admission of how momentary fame is. Writes Ganesh Anantharaman in Bollywood Melodies, "It is only under a lyrically sensitive composer like Khayyam that Sahir roused himself to pen the introspective, if cynical "Main pal do pal ka shaayar hoon", with its acute understanding of the ephemeral nature of fame:
Kal koi mujhko yaad kare
Kyun koi mujhko yaad kare
Masroof zamana mere liye
Kyun waqt apna barbad kare"
Dil cheez kya hai
This was the biggest hit of the four ghazals Asha Bhosle sang for Khayyam in Umraao Jaan (1981), although each of these ghazals were unique, successful and raised Asha to a level above her usual. The other three popular ghazals of Asha in this Muzaffar Ali-directed film were Justuju jiski thi, In aankhon ki masti ke and Yeh kya jagah hai doston. The film fetched Khayyam the National Award for best composer that year.
Na jaane kya hua
A melodious love song from Dard (1981) sung by Lata Mangeshkar. The lyrics of the song penned by Naqsh Lyallpuri and the composition and the delectable rendition, all come together to create a heart-touching romantic song.
Dikhai diye yun ki bekhud kiya
Another gem from the Lata Mangeshkar-Khayyam team, this song from Baazar (1982) transports you into a world of melody and poetry. This critically acclaimed film directed by Sagar Sarhadi had another beautiful duet by Talat Aziz and Lata Mangeshkar "Phir chhidi raat baat phoolon ki".
Woh subah kabhi to aayegi
Quoting from Vijay Kumar's article on Sahir Ludhianvi:
In Woh subah kabhi to aayegi… Sahir the dreamer returns, dreaming of a humane and just world order.  Please behold the wry realities articulated in ruthlessly beautiful words:
There could be an endless debate on Sahir's ambivalence in this muse – whether it carries a caveat thatWoh subah kabhi nahi aayegi or Sahir was just being Utopian! But a despairing Sahir still holding on to the dream tenaciously – some day perhaps the dawn of redemption will shine on the suffering humanity!
Jis subah ke amrit ki dhun me,
hum zahar ke pyaale pite hai
In bhukhi pyaasi ruho par,
ek din to karam faramaayegi
Woh subah kabhi toh aayegi,
woh subah kabhi toh aayegi
Khayyam's poignant music score turned this dream into a collective dream for all Indians as Mukesh and Asha Bhonsle's pathos-laden rendition kept alive the flickering flame of hope amid despondency.
Phir na keeje meri gustaakh nigahi ka gilaah
A classic song which is just so delicately composed by Khayyam that its pure velvet.
Dekhiye aap ne phir pyar se dekha mujhko… Raj Kapoor warns his lady love ever so gently… "Don't kill me with your charm, dear. My heart is doing a hop and skip."  
is qadar pyar se dekho na hamari janib 
dil agar aur machal jaye to mushkil hogi
And Mala Sinha's response is matter-of-fact – you are all that I have in my journey.
tum jahaan meri taraf dekh ke ruk jaaoge 
wohi manzil meri taqdir ki manzil hogi
Its a love song of the common man – it doesn't have frills and flowers. Its about life and love and a heart that dares to dream.
Says Manek Premchand, author of the recently released Hitting The Right Notes and several other books on music in cinema, "There's really nothing one can add, except the amazing use of Pandit Ram Narain's sarangi… oh my goodness! The other thing is very very delicate, and composers as well as singers will know… Khayyam at certain places veers off from the beaten path, just that bit, and still maintains the essential beauty of the product. A case in point is from 1.55 to 2.02…tumko har saans bulaati hai tumhen kya maaloom… uff!"
This was one of Sahir Ludhianvi's nazms used as a sparkling couplet in Pyaasa, (remember Geeta Dutt's Doo-wop that begins the enchanting Jaane kya tune kahi?) and later as a full song in Phir Subah Hogi. In both places, it shines and shines!
(Phir Subah Hogi, 1958) Khayyam / Sahir Ludhianvi / Asha Bhosle and Mukesh
Aye-dil-e-naadan
An absolutely ethereal Lata beauty from Kamaal Amrohi's Razia Sultan (1983). The music has the expanse and loneliness of the desert in its notes, and Lata Mangeshkar's voice rises with every pitch, clear, lucid and deeply melancholic. Notice the gentle fade-outs within the song, which for a moment make you wonder whether the song is over and just then the lyrics leisurely flow back in "…yeh zameen chup hai, aasmaan chup hai…", the pauses broken softly by the melodious strains of the santoor.
More to read
'She is Capable of Delivering Anything a Music Maker Can Think Of' – Salil Chowdhury Speaks About Lata Mangeshkar
The Magic of the Melodies of Roshan and Chitragupt
Sahir Ludhianvi: The Rebel, The Lover
'Bade Achchhe Din Thhe, Bade Pyare Saathi, Aur Guni Bhi' – In Conversation with Majrooh Sultanpuri
'The Music Director Knows which Voice would do Full Justice to his Composition' – In Conversation with Hemant Kumar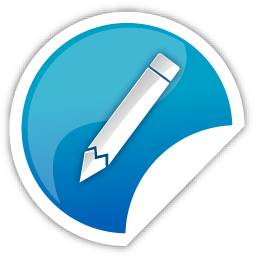 Whether you are new or veteran, you are important. Please contribute with your articles on cinema, we are looking forward for an association. Send your writings to amitava@silhouette-magazine.com
Silhouette Magazine publishes articles, reviews, critiques and interviews and other cinema-related works, artworks, photographs and other publishable material contributed by writers and critics as a friendly gesture. The opinions shared by the writers and critics are their personal opinion and does not reflect the opinion of Silhouette Magazine. Images on Silhouette Magazine are posted for the sole purpose of academic interest and to illuminate the text. The images and screen shots are the copyright of their original owners. Silhouette Magazine strives to provide attribution wherever possible. Images used in the posts have been procured from the contributors themselves, public forums, social networking sites, publicity releases, YouTube, Pixabay and Creative Commons. Please inform us if any of the images used here are copyrighted, we will pull those images down.