Sanjeev Kumar – The Actor Who Rose Above The 'Hero'
The sheer versatility of Sanjeev Kumar outpaces his contemporaries. His repertoire of roles include everything from young to the old, sensitive to comic.
It is hard to slot Sanjeev Kumar. You can't simply call him a romantic hero – although he did quite a few lover boy roles very successfully, sample Manchali, Seeta Aur Geeta.
You can't simply say he excelled as the mature hero – although his performances as the middle-aged lonely hotel manager (Aandhi), the ailing singer and father of five children (Parichay), the guilt-ridden 50+ industrialist who sets out to track down the love of his youth days (Mausam), the mutilated, revenge-seeking Thakur (Sholay) are unsurpassed.
You can't say he was a tragic hero, because he made you crack up with his uncanny comic timing, remember the much harassed double Ashok in the comedy of errors Angoor, the cigar-smoking ex-colonel of Biwi O Biwi or the flirtatious boss in Pati Patni Aur Woh?
The sheer versatility of Sanjeev Kumar, (born Harihar Jethalal Jariwala), outpaces all his contemporaries. Other actors of his times had their own niche and style – the action hero Dharmendra, the eternal lover Rajesh Khanna, the angry young man Amitabh Bachchan, the dancing star Jeetendra. But try and label Sanjeev Kumar, you will end up creating such a long description that you'd better not try.
"He was never a hero. He was a brilliant actor and few directors could use him optimally," observes film historian and archivist SMM Ausaja. "Aandhi, Mausam, Aap Ki Kasam, Trishul, Angoor, Pati Patni Aur Woh, Satyakam, Jani Dushman, Swarg Narak… so many memorable films. But I feel he was best with Jaya Bhaduri."
From among his several costars, ranging from Hema Malini to Sharmila Tagore, from Raakhee to Vidya Sinha, Suchitra Sen to Hema Malini, Sanjeev Kumar experimented the most with his female lead and bosom pal Jaya Bhaduri (Bachchan). These two superbly talented actors played out all kinds of relationships on screen – husband-and-wife (Koshish), father-in-law and daughter-in-law (Sholay), lovers (Anamika), father-daughter (Parichay), the multifarious 9-character role in Naya Din Nayi Raat, ending up as the doctor and patient who hesitatingly comfort each other on finding that their respective spouses are having an affair (Silsila).
Meri bheegi bheegi si (Anamika, 1973) – RD Burman / Majrooh Sultanpuri / Kishore Kumar. This tune was first used by RD Burman in the Bengali superhit non-film number Mone pore Ruby Roy sung by himself. The song became a cult song for the youth.
This unique ability to effortlessly fit into any character of any age made the most gifted filmmakers of the 60s and 70s cast Sanjeev Kumar in author-backed roles that fully exploited his histrionic talents. Gulzar of course, topped the list with 9 films with his most favored actor – and not surprisingly, several of these roles fetched Sanjeev Kumar the most prestigious awards including the National Award for playing the hearing-challenged Haricharan in Koshish and the Filmfare Award for Best Actor for the controversial Aandhi.
Even in parallel roles such as the loyal friend of the upright and honest Satyakam (Satyakam) or the police officer whose little son is held hostage in his own house by a fleeing criminal (Faraar), he left his indelible mark.
On his birthday, we look at some of Sanjeev Kumar's celebrated roles and performances through some of the memorable scenes and beautiful songs in Hindi films.
JK in Gulzar's Aandhi
Aarti (Suchitra Sen), a charming, well educated daughter of an industrialist marries a simple hotelier JK (Sanjeev Kumar) but eventually leaves him to pursue a promising political career.
After 9 years of separation, Aarti meets her husband again when her entourage books rooms in his hotel during an election campaign. The political gameplay that happens during an election serves as the backdrop of this mature love story. The film is even today remembered and watched for its stunning performances from both the lead actors.
The songs of this film are among the top most hits of R D Burman, Kishore Kumar and Lata Mangeshkar. Tere Bina Zindagi Se Koi, is a song that went on to become almost proverbial – a song with which every person who has experienced love's many shades will identify with.
Used deftly in the background and interspersed with a few dialogues, the song begins as JK lovingly drapes his coat to help Aarti beat the evening chill as they take a stroll amidst the ruins of an old palace.
The raw intensity in JK's eyes when he clenches his fist to contain his emotions and the quiet suffering in Aarti's eyes as she fights to hold back her tears and rests her head in silent surrender on her husband's shoulder as Lata Mangeshkar's lilting voice climbs the octaves with "Jee mein aata hai, tere daaman mein, sar chhupa ke hum, rotey rahe", says volumes more than words could ever have.
If you want a perfect example of expressing one's innermost emotions without the help of words, watch Suchitra Sen and Sanjeev Kumar in this classic.
Tere bina zindagi se koi shikwa (Aandhi, 1975) – RD Burman / Gulzar / Lata Mangeshkar and Kishore Kumar. Gulzar had heard the annual Puja release song by RD in Bengali, Jete jete pathe holo deri, tai to paari ni, jete paari ni. Gulzar in an interview had said that he had asked RD to reserve this tune for him to use in a Hindi song. The result? Well, the masterpiece Tere bina zindagi se koi.
Dr. Amarnath Gill in Gulzar's Mausam
Mausam explores the tireless search of successful industrialist Amarnath Gill (Sanjeev Kumar) to find the girl he loved in his youth. 25 years have passed since he had left Chanda (Sharmila Tagore) with a promise that he would return. But he returns to find that nothing is the same. And then begins another struggle, to bring back Chanda's daughter Kajli from the brothel into a life of security and respect.
You can't help marvel at the dexterity with which Sanjeev Kumar essays the role traversing two different time periods – from the young medical student in love to the middle-aged, mature, never-married industrialist who has come back to the moors for some much required relaxation. His agony at discovering that Chanda had wasted her life pining for him, his silent and courageous struggle to bring Chanda's daughter back into the mainstream and his burst of anger at being misunderstood by Kajli are so effortless and spontaneous, that not for a moment do you think that it is Sanjeev Kumar you are watching and not Amarnath Gill.
And of course, that ethereal music by Madan Mohan – Dil dhoondta hai is perhaps the most evocative song about looking for those little moments of leisure, love and poetry in our madly busy lives. A song every person can identify with unequivocally.
Dil dhoondta hai phir wohi (Mausam, 1975) – Madan Mohan / Gulzar / Lata Mangeshkar and Bhupinder Singh
Thakur Baldev Singh in Ramesh Sippy's Sholay
The smouldering eyes stay with you long after the movie has ended. Sholay's Thakur Baldev Singh became the most revered Thakur of Indian cinema, a person of indomitable will power who has the guts to take on the most dreaded dacoit Gabbar Singh (Amjad Khan) with the help of two small time crooks Jai (Amitabh Bachchan) and Dharmendra (Veeru).
What is common between the courageous Thakur and the spunky Jai and Veeru? Well, their never say die attitude.
Playing a character who does not have his arms from shoulder down and stays draped in a long shawl, Sanjeev Kumar used his piercing eyes and power-packed dialogues to deliver the punches he could not use his hands for. The grim, cold tone he used for speaking to Jai and Veeru reflected a man driven by a single-minded mission to wreak revenge on Gabbar who had wiped off his family and chopped off his arms. Contrast this with the indulgent Thakur enjoying the Holi antics of his bubbly, would-be daughter-in-law Radha (Jaya Bhaduri) and you would know what scale he covered in that one role.
Haricharan Mathur in Gulzar's Koshish
Playing a hearing and speech impaired person is stepping out of your own self and hugely limiting your histrionics to express emotions, agony, anger and feelings without speech. It's not easy.
But Sanjeev Kumar and Jaya Bhaduri – the perfect choices for the challenging roles, made sure Gulzar's bold attempt at looking at a love story beyond the usual would turn out to be a milestone. They spoke through their eyes, their movements and plain sounds. And they spoke in a language that left no one in any doubt about what they were trying to convey, so fluent were their expressions.
Ordinary people, their small dreams, their little moments of joy, their simple wishes – all brought out in this sensitive portrayal of a newspaper delivery man and his wife and their blind friend (Om Shiv Puri). He can't see what they express, they can't hear what he says – yet their communication is seamless. Talk about fighting insurmountable odds and emerging victorious especially when the hearts connect – Koshish is the perfect example.
 Love amid the voiceless (Koshish, 1977)
Mirza Sajjad Ali in Satyajit Ray's Shatranj Ke Khiladi
Nobleman Mirza Sajjad Ali along with his bosom pal Mir Roshan Ali (Saeed Jaffrey) are least bothered about the impending British annexation of their Indian State of Awadh (Oudh) or the frustration or romantic escapades of their respective wives, as their sedentary life revolves around their passionate obsession with the game of chess. Their battles and heroics are all over the chessboard and they are blissfully oblivious to the wider drama their province is facing, so much so that they run off into the quieter countryside away from the turbulence of Lucknow only to enjoy their chess undisturbed.
But their reverie is short-lived and they get themselves embroiled in a petty but bitter tussle over the game as the British army marches in to annex their homeland in the backdrop.
The small battle of the two Mirzas (Shatranj Ke Khiladi, 1977)
Pitted against stalwarts like Richard Attenborough, Saeed Jaffrey and Victor Banerjee, Sanjeev Kumar held fort with his surma-lined eyes and leisurely drawl. "His diction of both Hindi and Urdu was very good. A reason why he was Ray's choice for his only Hindi film, as the film required impeccable Urdu," says Ausaja. "He was paired with Saeed Jafferey who belonged to Lucknow. Yet he was equally good."
Except Victor Banerjee and Sanjeev Kumar, the rest of the lead actors were all fluent in Urdu – Saeed Jaffery, Shabana Azmi, Fareeda Jalal, Farouque Sheikh and Amjad Khan. It shows how much faith Ray had in Sanjeev Kumar's ability to carry off the role of a Lucknawi nobleman who smokes the hookah and speaks chaste Urdu.
The two Ashoks in Gulzar's Angoor
You don't need a comic sidekick when Sanjeev Kumar himself is leading from the front. In a hilarious and thorough Indianized adaptation of Shakespeare's play The Comedy of Errors, Sanjeev Kumar plays the double role of Ashok – the married Ashok who is harassed by his wife Moushumi Chatterjee enough to vow not to enter his home till he gets her the promised necklace and the detective aficionado, also named Ashok who unsuspectingly ends up being mistaken for his twin, who he never knew existed.
Although the professional comic actor Deven Verma has a parallel role playing the twin servants, both named Bahadur, Sanjeev Kumar walks away with the laughs.
 Utter confusion of the Ashoks (Angoor, 1982)
"He was equally good in both comedy and tragedy. Another great performance is RK's Biwi O Biwi," says Ausaja. "His waterloo was dance. He just couldn't dance. Neither could he ever be macho. But he made up for these shortcomings with some superb performances. In Ray's Shatranj Ke Khiladi, his performance is sheer class!"
Gerulal in Gulzar's Namkeen
Gerulal (Sanjeev Kumar) is a truck driver who comes to stay with a rather odd household of three unmarried sisters and their old mother as a tenant.
In a woman-dominated film where the star cast includes Sharmila Tagore, Shabana Azmi and Waheeda Rehman, Sanjeev Kumar shines through as the lone male interest who though initially shunned by the sisters eventually becomes the anchor of their life. His admiration for their brave efforts to hold on to their morals and values despite abject deprivation and his helplessness at not being able to help them much makes you look at the world from a different perspective – that of a rootless, meandering truck driver whose life is spent more on the roads than at the hearth and how he too longs for a home to return to.
Raah pe rehte hain (Namkeen), 1982) – RD Burman / Gulzar / Kishore Kumar
Raj Kumar Gupta in Yash Chopra's Trishul
Raj Kumar Gupta (Sanjeev Kumar) ditched his first love Shanti (Waheeda Rehman) to marry a wealthy heiress. Now ensconced in his comfortable construction empire and a happy family comprising wife, son and a daughter, Raj Kumar Gupta is least prepared for his past to catch up with him in the form of his illegitimate son Vijay (Amitabh Bachhan).
As his construction business starts dwindling with Vijay pulling off project after project from under his nose and his children turn against him, the baron finds himself lonely and defeated and realizes the injustice he had done to his first love.
Anand / Swami Rahasyanand / Mr. Sarang / Seth Dhanraj / Sher Singh / and four other roles in A. Bhimsingh's Naya Din Nai Raat 
When you have nine roles to play in the same film, ranging from a fake monk, a dacoit, a cigar-smoking hunter, a doctor in a mental hospital to an effeminate nautanki player, a disfigured and ailing leper and more, you need an amazing ability to step in and out of characters that practically have no connection with each other.
The disfigured blind leper and the effeminate Nautanki actor (Naya Din Nayi Raat, 1974)
Devender in R. Jhalani's Anamika
As a popular novel writer (Devender) who has been through a failed romantic relationship and has lost faith in women, Sanjeev Kumar looks every inch the role with his sensitive, erudite personality. He starts off as an angry, indignant and annoyed man, gradually rediscovers his humorous and romantic side and then slumps back into hurt and betrayal – portraying each of these sides to the character with elan.
"Baahon mein chale aao" is considered one of the most romantic songs purely because of its mischievous sweetness and smart handling. Countless love songs have been woven around the boy trying to seduce the girl and the girl shying away. But Hindi film directors have generally cried away from letting the girl take the initiative. This song audaciously ventures into taboo territory with the impish Anamika (Jaya Bhaduri) trying her best to woo the hesitant poet Devender (Sanjeev Kumar) in her room in the dead of the night.
The scene is remembered for the wonderfully playful chemistry between Jaya and Sanjeev Kumar, both known for their dignity and sobriety, apart from the song's own richness of melody (RD Burman at his best) and Lata Mangeshkar's sensuous rendition. And it shows how the potentially tricky situation of "girl seduces boy" can appear so intimate and innocuous without a tinge of unrefinement.
Bahon mein chale aao (Anamika) RD Burman / Majrooh Sultanpuri / Lata Mangeshkar
Hamid Ahmed in Rajinder Singh Bedi's Dastak
Hamid and his newly wed wife Salma (Rehana Sultana) with their modest income find a rented accommodation near a red light area. Their apartment had earlier been home to a popular mujra singer Shamshad and the couple find themselves at the receiving end of Shamshad's "clients" who still come to seek her out. Caught between their own morality and the degradation of moral values around them the couple struggle to make their marriage survive.
The film not only fetched the National Awards for both Sanjeev Kumar for Best Actor and music maestro Madan Mohan for Best Music, the film has gone down in history as some of the finest compositions of the Madanmohan-Lata Mangeshkar team.
Recounts Sangeeta R Gupta, the daughter of the legendary composer Madan Mohan, "Madan Mohanji did not believe that he had actually won an award of a big stature, so when he heard that he had got the National Award for Dastak, he, initially, refused to go to Delhi for the function. Sanjeev Kumar, who also won the award for Best Actor for the same film, cajoled him to attend, and only then Madanji accompanied him to Delhi. They both had identical coats made for the occasion."
Baiyyan na dharo (Dastak, 1970) Madan Mohan / Majrooh Sultanpuri / Lata Mangeshkar
Amar Sen in Basu Bhattacharya's Anubhav
Through the hectic life of a busy journalist Amar Sen and his lonely and bored wife Meeta (Tanuja), Anubhav explores the blossoming of love and intimacy in a marriage which is on the brink of going stale. The entry of Meeta's ex-flame Shashi Bhushan (Dinesh Thakur) throws the delicately balanced relationship back into rocky waters. The film is not only known for stunning performances from the actors, it is also known for its lilting music – including one of Geeta Dutt's finest songs composed by Kanu Roy and written by Gulzar.
Basu Bhattacharya's Anubhav, which forms the first part of his trilogy on marriage (it was followed by Avishkar, 1973 and Grihapravesh, 1979), has Sanjeev Kumar, Tanuja and Dinesh Thakur coming up with stellar performances.
How many times can you play with one word, and each time make it stand out with a meaning, in an identity of its own, creating an impact that leaves you stunned.
Meri jaan… Mujhe jaan na kaho meri jaan
Meri jaan, meri jaan
The black and white photography, the pitter patter of the rain and the raindrops soaking the window pane, all add to the lingering aura of the words of this song, the melody and the voice. Gulzar Saab's mastery with imagery comes through in this vivid visual, finding just the right kind of expressions in the music of the hugely under-rated Kanu Roy. This song has minimal use of instruments and it is said it is practically 'a duet between the vibraphone and Geeta Dutt', who signed off with a flourish with this ever memorable swan song (she passed away soon after). In Sanjeev Kumar's classy repertoire, Anubhav is undoubtedly a high point.
Mujhe jaan na kaho meri jaan (Anubhav, 1971) Kanu Roy / Gulzar / Geeta Dutt
Amar in Basu Bhattacharya's Grihapravesh
The third part of Basu Bhattacharya's trilogy on marital discord looks at how a marriage that started with love has gradually slipped into stagnancy, caught in the vortex of mundane daily chores and unfulfilled dreams.
In Amar and Manasi's (Sharmila Tagore) habituated life comes Sapna (Sarika) who makes Amar look at life a little differently, in a new perspective. Sanjeev Kumar plays the typical bored husband who suddenly finds a new spark and purpose of living in Sapna's carefree outlook. The talented actor masterfully expresses the inner torment of being torn apart between the two women – the dutiful and supportive wife who practically does not have a moment free from household chores to be able to listen to him and the sophisticated colleague who has time only for him.
The film had some beautiful and evocative songs written by Gulzar and composed by Kanu Roy. This song speaks of the dreams and aspirations of every middle-class householder – to one day own a roof above his head which he can call his own. Amar and Mansi too nurture their small dreams of owning an apartment, a tall order in the limited income. You cut corners, you compromise, you save and budget, you put a blanket over your indulgences and pretend there are none.
Logo ke ghar mein rahta hai
Kab apna koi ghar hoga
Diwaro ki chinta rahti hai
Diwar mein kab koi dar hoga
Logon ke ghar mein rehta hoon
The way Gulzar pierces through the dream with his wistful words – Ichchhaon ke bheege chabuk, chupke chupke sahta hoon leaves you wondering whether the dream is actually a whiplash.. the more it remain unfulfilled, the more it hurts.
The pensive Sanjeev Kumar, the lost-in-her-own-world sari-clad housewife Sharmila, the guitar strumming Dinesh Thakur and of course the topping on this song of desires and dreams – the bespectacled poet Gulzar himself appearing in a thoughtful mood – in a story of the middle class householder.
Logon ke ghar mein rehta hun (Grihapravesh, 1979) Kanu Roy / Gulzar / Bhupinder Singh. Gulzar himself features in this scene.
(Pictures used in this article are courtesy SMM Ausaja, madanmohan.in and the Internet)
More to read
Rahe na rahe hum: A Tribute To Suchitra Sen
Gulzar: Multi-faceted Director, Lyricist Receives Dadasaheb Phalke Award
Aane Wala Pal Jaane Wala Hai… The Immortal Songs of RD Burman-Gulzar
10 Most Romantic Songs in Hindi Cinema – Part I
Jaya Bachchan: A Slot-less Act
Hope you enjoyed reading…
… we have a small favour to ask. More people are reading and supporting our creative, informative and analytical posts than ever before. And yes, we are firmly set on the path we chose when we started… our twin magazines Learning and Creativity and Silhouette Magazine (LnC-Silhouette) will be accessible to all, across the world.
We are editorially independent, not funded, supported or influenced by investors or agencies. We try to keep our content easily readable in an undisturbed interface, not swamped by advertisements and pop-ups. Our mission is to provide a platform you can call your own creative outlet and everyone from renowned authors and critics to budding bloggers, artists, teen writers and kids love to build their own space here and share with the world.
When readers like you contribute, big or small, it goes directly into funding our initiative. Your support helps us to keep striving towards making our content better. And yes, we need to build on this year after year. Support LnC-Silhouette with a little amount – and it only takes a minute. Thank you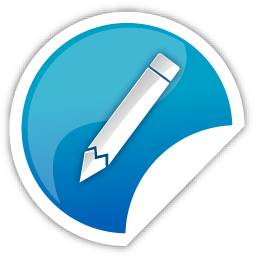 Whether you are new or veteran, you are important. Please contribute with your articles on cinema, we are looking forward for an association. Send your writings to amitava@silhouette-magazine.com
Silhouette Magazine publishes articles, reviews, critiques and interviews and other cinema-related works, artworks, photographs and other publishable material contributed by writers and critics as a friendly gesture. The opinions shared by the writers and critics are their personal opinion and does not reflect the opinion of Silhouette Magazine. Images on Silhouette Magazine are posted for the sole purpose of academic interest and to illuminate the text. The images and screen shots are the copyright of their original owners. Silhouette Magazine strives to provide attribution wherever possible. Images used in the posts have been procured from the contributors themselves, public forums, social networking sites, publicity releases, YouTube, Pixabay and Creative Commons. Please inform us if any of the images used here are copyrighted, we will pull those images down.