'Rehearsals were Never Easy, Music Sittings were Always Fun' – Remembering Madan Mohan
Madan Mohan, the creator of immortal melodies and film ghazals, had a fun-loving, outgoing personal side as a gracious cook and host, a wrestling and racing enthusiast, a car freak among other energetic interests, remembers his eldest daughter Sangeeta Gupta in a conversation with Peeyush Sharma.
For us, the lovers of the music of yesteryear, it is an endless stream of questions that keep coming to our mind regarding those music personalities. In my quest to find answers I have spoken to a number of persons and many such interviews have been published in Silhouette before. In this rare opportunity, when the music loving daughter of a legendary music composer accepted to answer some of my questions, I found myself on cloud nine. From here I invite all my readers to be part of the excitement that Sangeeta Gupta, daughter of music director, Madan Mohan, shares through her answers.
SD Burman – The Mentor
Peeyush Sharma: Please tell us about his days when he was an assistant to SD Burman – anything in particular that he learnt from SD Burman and used it in his compositions or style of composing.
Sangeeta Gupta: Burman Dada and Madan Mohanji were close from the time when Burman Dada composed for films produced by Filmistan where Madanji's father was the administrative partner. Madanji assisted him in two films, including Do Bhai. Dada saw spark in him and encouraged him to venture out independently.
I would not be able to say about what he learnt from Burman Dada's style of composing, but he held him in high esteem to be his Guru and had the greatest respect and regard for him. Burman Dada too was very fond of him. Madanji, along with Nargisji were the two comperes for the first ever S D Burman Nite held in 1967 at the Shanmukhanda Hall which we were privileged to attend as children. What an experience that was.
I recall, after the release of Heer Ranjha Burman Dada landed up at our residence early one morning, just to bless Madan Mohanji and compliment him for the music of the film.
Peeyush Sharma: You had written in your memoir that he was more disappointed about Burman Dada not getting the award for Guide, forgetting that he himself had been nominated for Mera Saya. Did he share his feelings with Burman Dada?
Sangeeta Gupta: Oh yes, he did. He made no bones about his feelings. ­­­­
Camaraderie with Contemporaries
Peeyush Sharma: His opinion on other contemporaries, Naushad, Shankar Jaikishan, C.Ramchandra, Salil Chowdhury, Hemant Kumar, Chitragupt, Roshan, Kalyanji Anandji, Laxmikant Pyarelal, RD Burman and others. Who did he hold in esteem and why?
Sangeeta Gupta: In those days, even though the composers were contemporaries and were professional  rivals, they maintained a very friendly relationship on a personal level and each one of these legends did not have any qualms in acknowledging the good work which the others were doing, time and again.
Amongst them Jaidevji, Roshan Saab were very dear to him. We visited Khayyam Saab's house regularly for family dinners  and also occasionally Naushad Saab's place.
He was very fond of Jaikishanji, and they met regularly for morning coffee at Gaylord's. C Ramchandraji, Salil Chowdhury, O P Nayyar, Hemant Kumar and Chitraguptji were contemporaries for whom he had great regard, personally and professionally. Of the others he mentioned he admired R D Burman's work even though he was junior to him. Laxmikant Pyarelal too, more so as Pyarelalji had worked under him as musician and held Madanji in great respect. He was very happy that they had moved forward and admired them and their work. With Kalyanji Anandji he shared a formal relationship.
Ae dil mujhe bataa de tu kis pe aa gaya hai, (Bhai Bhai, 1956) – Madan Mohan / Rajendra Krishan  / Geeta Dutt
Mohd. Rafi held a special place in his heart
Peeyush Sharma: What was his opinion on the male singers of that time?
Sangeeta Gupta: Talat Mahmood and Manna Dey were very close friends of his and the family.  He was friends with Mukeshji, but for some reason did not work with him too often.  Mohd. Rafi Saab held a special place in his heart and work as well, though Rafi Saab was a reserved person and did not socialise too much.
Peeyush Sharma: I believe, he never worked (or very negligible) with Hemant Kumar as singer. Any reason?
Sangeeta Gupta: No, I cannot think of any particular reason. One must not forget that Hemantda was also a respected and leading composer who may not have had the time to sing for other composers. I think he sang about four songs for Madanji, and I admire him for taking out the time to sing for other composers, especially S D Burman and a few more.
Peeyush Sharma: Madan Mohan ji introduced Bhupinder Singh in Haqeeqat (Hoke majboor mujhe) and gave superb work in Mausam. How did he talk about Bhupinder Singh?
Sangeeta Gupta: Madanji discovered Bhupinderji in Delhi and invited him to come to Mumbai and was instrumental in giving him his debut song Hoke majboor mujhe from the film Haqeeqat along with the three legendary greats Manna Dey, Talat Mahmood and Mohd. Rafi. Bhupiji enacted the song on screen as well. Oh, he was and we all too are very very fond of Bhupiji. Apart from getting him to sing the two songs, Bhupinderji also played the guitar in very many of his songs as he is an ace guitarist.
Bhupinderji reminisced about his association with Madan Mohanji recently, and he remembered him so very fondly with tears in his eyes.
Hoke majboor mujhe usne bhulaya hoga(Haqeeqat, 1964) – Madan Mohan / Kaifi Azmi  / Mohd Rafi
Peeyush Sharma: Chacha Zindabad has interpolations that sound like Kishore Kumar's improvisations. Did Madan Mohan ji share anything about that?
Sangeeta Gupta: Not that I know of. I am sure Kishore Kumar could have. But Madanji usually sang out to the singers what and how he wanted them to sing. You will be surprised to know that he scored music for 7 films starring Kishore Kumar. He also scored numerous light and comedy, classical and romantic songs, which may outnumber his popular ghazals that he was normally known for.
Des chhudaye bhes chhudaye kya kya kare na preet Rama (Chacha Zindabad, 1959) – Madan Mohan / Rajinder Krishan  / Kishore Kumar
A preference for Lata
Peeyush Sharma: We know about his preference for Lata Mangeshkar but what about others?
Sangeeta Gupta: Yes, his preference for Lataji is very well known and documented. His were very tough compositions, though they could have sounded comparatively easier. She understood his demands about the songs and executed them to the last 't'. I suppose that is what the composer wants.
With the other female singers i.e. Shamshad Begum, Geeta Dutt, Asha Bhosle too he enjoyed a very good personal and professional relationship and used their particular styles and voices according to the demand of the composition, situations. He always gave the song to the singer who he felt would do justice.
Baiyyan na dharo (Dastak, 1970) Madan Mohan / Majrooh Sultanpuri / Lata Mangeshkar
Peeyush Sharma: Under the Lata shadow, some of his superb work with Asha Bhosle went unnoticed. One outstanding creation is Aakhri Dao's Hai unki woh niganhen, dil dekhe jinki rahen. And many more. Comment?
Sangeeta Gupta: Yes, I would agree here.  And Asha Bhosleji too always says that she has sung almost as many songs as Lataji has done…but …..
Peeyush Sharma: Did he ever mention Meena Kapoor (as singer) as his first film Ankhen had her hit song, Mori atariya pe kaga bole mera jiya dole, koi aa raha hai.
Sangeeta R Gupta: Not that I can recall.
Those tough but fun rehearsals
Peeyush Sharma: Any incidents about his rehearsals or recordings with Lata Mangeshkar or other singers that you particularly remember?
Sangeeta Gupta: Rehearsals were never easy. They took days at times. The singers came to the rehearsal room that Madanji had in a building across the road from our house and sometimes at home. Though not encouraged to go to the rehearsals, we were occasionally allowed to attend. We would, at times, bunk school on the pretence of not being well and suddenly start feeling better to attend a recording, which were very often at Famous Studio, Tardeo.
We were pampered by the musicians, the chorus singers and the lead singers. Rafi Sahab, I remember was a very shy person. But he had a perpetual smile, even while singing, and that memory is engraved in my mind.
I do remember that as a family we had a special relationship with the Mangeshkar, Manna Dey and Talat Mahmood family. Madanji had a very friendly and cordial relationship with all the singers, musicians and artists who treated him with a lot of respect, which he reciprocated.
Meri duniya mein tum aain kya kya apne saath liye (Heer Ranjha, 1970) Madan Mohan / Kaifi Azmi / Lata Mangeshkar and Mohd Rafi
Madan Mohan brooked no interference but gave producers a choice
Peeyush Sharma: With actor Om Prakash (who was also a producer) he did four films, Sanjog, Gateway of India, Chacha Zindabad and Jahanara. It must have been a great association. Any other such producers he was fond of or they were fond of him and any memories, incidents.
Sangeeta Gupta: He was a fun-loving person. His music sittings were mostly fun. Madanji, the great lyricist and his friend Rajinder Krishanji, comedian Om Prakashji with whom he had a special friendship and many others would get together there and have their card sessions. These would also go on along with his tabla player, Mahadev Indorkar, his assistant, Ghanshyam Sukhwal and Mr. Suri while they waited for the singers or producers to arrive for the sittings.
Ik manzil raahi do phir pyar na kaise ho (Sanjog, 1961) Madan Mohan / Rajinder Krishan / Lata Mangeshkar and Mukesh
Peeyush Sharma: How much composing independence was granted to him by his producers? Any particular producer(s) who would give him a free hand to make his kind of music? With Raj Khosla Madan Mohan ji did Woh Kaun Thi, Mera Saya and Chirag – all three films are best known for their music. Why did they split?
Sangeeta Gupta: He did not accept any interference in his composing. He gave the producers more than one choice of tunes so that they could select their preference.
He preferred mostly, to compose his tunes on the lyrics which were given to him by the lyricists. He was particular about the lyrics and very often would request changes (as he was very proficient in Urdu). He would then give several options of tunes which would fit the lyrics best.
He was happy with comfort zone with the producers/directors as well as lyrics writers and hence you find that he did not work with too many lyrics writers.
As regards Raj Khoslaji, they were friends from the time Madan Mohanji began his career and in fact Raj Khoslaji sang a song for Madanji's first film Ankhen. Raj Khoslaji was very musically inclined and had his own views on the same.
Rail mein jiya mora (Ankhen, 1950) Madan Mohan / Bharat Vyas / Raj Khosla and others. Please excuse the poor quality of the video. This is the only song Raj Khosla sang for Madan Mohan (only the audio is available)
As far as working together is concerned, the question you have asked is a very often-asked question which I think should be taken in the broader sense.
Raj Khoslaji was not the producer of any of the three films mentioned above. He was the director. Woh Kaun Thi was produced by N N Sippy and the other two Premji. After Woh Kaun Thi and Mera Saya, Raj Khoslaji wanted to produce Anita which again had Sadhna in a double role and did approach Madanji for the music. But Madanji felt that it was too soon after the first too for this kind of film and opted out of it. The music was then composed by Laxmikant Pyarelal with lovely songs for the film.
Peeyush Sharma: Madan Mohan ji's association with Chetan Anand led to many landmark films, Haqeeqat, Heer Ranjha, Hanste Zakhm, Hindustan ki Kasam, Sahib Bahadur. Please tell us more about his relationship with Chetan Anand, their style of working, friendship. What kind of a role would Chetan Anand play in giving the creative brief or in any demands for music styles?
Sangeeta Gupta: They did so many films together which are even remembered today for their outstanding music.
Tum jo mil gaye ho (Hanste Zakhm, 1973) Madan Mohan / Kaifi Azmi / Mohd Rafi
Madan Mohan ke mast naghmein
Peeyush Sharma: Madan Mohan ji also has quite a number of frothy and light and romantic and comedy numbers that are real beauties. Strangely, they are less talked about. He is known more for his ghazals and classical numbers. Why so?
Sangeeta Gupta: Yes, I wonder why. Madanji has composed music for about 7 films starring Kishore Kumar. He has lovely light classical, philosophical songs, romantic songs, comic songs as part of his repertoire. In fact, a few years ago, a program was held in Mumbai which was devoted to this myth of him being just a ghazal composer and none of his so-called popular ghazals featured in the program… but songs which were normally not considered his "style". And then as they said 'Kya yeh gaana bhi Madan Mohan ka tha?' was the common refrain after this "eye opener" concert.
I feel, rather dejectedly, that we, as music lovers always try to diagnose and dissect a song rather than enjoy it. Before we have finished listening to it we have already started comparing it to O P Nayyar's style, or C Ramchandra's style or Shankar Jaikishan's style. Each one had a very large repertoire of work and I enjoy each song as it comes, from whichever composer or film. And then i try and understand whose song it is. Now after having listened to so many beautiful  songs by such great composers, I can quickly  recognise whose song it is.
Peeyush Sharma: In a career of 25 years (1950-1975) he composed music for 92 released films, which is a good number. Yet it is sometimes said that he did less work. Compare this to SD Burman (90 films in 30 years) or OP Nayyar even lesser – Madan Mohanji's repertoire is bigger. Then why this myth?
Sangeeta Gupta: I would imagine it has more to do with the box office success ratio of the film. The main reason for this would be that S D Burman and O P Nayyar and few more composers had more hit films than he did. His songs were surely hits, as is proven even today, but unfortunately the films sank, sometimes without a trace. So this, I feel would be the main reason  for this myth…for people, including me to believe that he worked in fewer films than he actually had.
Unko yeh shikayat hai ke hum kuch nahin kehte (Adalat, 1958) Madan Mohan / Rajinder Krishen / Lata Mangeshkar
Creating classical gems without formal training
Peeyush Sharma: Did he have any particular preferences of ragas, any favourites, like any particular design in composing ghazals?
Sangeeta Gupta: Madan Mohanji was not a trained musician. His knowledge of classical music came from listening to the greats in the field from vocal to instrumental classical exponents. He would sit late into the night listening to them at their concerts, or invite them home and have all-nights sessions accompanied with dinner.
I personally  feel he did not favour any one  particular raga to base a song,  but that many of his songs were a delightful  mishran of two or more raags.   I have so often heard experts trying to analyse his songs and get confused about which raga it could be because  the songs had a little bit of this and a little bit of that.
Aap ki nazaron ne samjha pyar ke kabil mujhe (Anpadh, 1962) Madan Mohan / Raja Mehdi Ali Khan / Lata Mangeshkar
Madan Mohan's own favourites
Peeyush Sharma: Which were his own favourites among his songs / films? And any favourites of other music directors that he spoke about?
Sangeeta Gupta: About other composers, i do not recall him mentioning particular compositions or songs apart from Guide, Aarti and Aakhri Khat by Khayyam Saab. About his own songs/films , I do remember him being bitterly disappointed about the failure of the film  Jahan Ara.  But ironically,  the songs of the film are still heard and appreciated today.  I am sure he would have loved each one of his compositions dearly.
Phir wohi shaam wohi gham wohi tanhai hai (Jahan Ara, 1964) Madan Mohan / Rajender Krishan / Talat Mahmood
Peeyush Sharma: Are there more recordings available in his own voice like Mairi main kaase kahoon peer apne jiya ki. Can they be released some day?
Sangeeta Gupta: People have the misconception that Mairi main kaase kahoon from the film Dastak which has been released in Madan Mohanji's voice was recorded for the film. That is not factually correct. This was recorded in his voice as the lead singer Lataji was unavailable for recording and the song was urgently needed for outdoor location shooting. Later it was dubbed by Lataji and her version was used on disc as well as the film. The version in his voice was accidently discovered on his spools after he passed away and was handed over to HMV to be used as part of an album titled 'The Tribute' released in his memory after his demise. This started playing on the radio and caught the attention of the listeners and has become very popular since then.
The same was the case with Naina barse from Woh Kaun Thi. Since these two are the only full songs in his voice, these are already available. Other snippets of him composing are all available on his official website MadanMohan.in.
Naina barse (Woh Kaun Thi, 1964) Madan Mohan / Raja Mehdi Ali Khan / Madan Mohan
Standing his ground on his choice of singers
Peeyush Sharma: The composer decides who will sing which song. But sometimes the director or producer or actor may not agree with him. Any instances where he stood his ground on his choice of singer?
Sangeeta Gupta: It is very easy for us now to say this or that composer should have done this or that. I think we should respect their choice of singer, instrument or whatever they thought portrayed what they had in mind best. After all it is their composition and creation and they are the best judge.
There are two instances which stand out in Madanji's career where he was adamant on the singer of his choice for the song/film if they wanted him to score the music of the film and stood his ground and proved his point.
The first film was Jahan Ara in 1964. Mohd. Rafi was flying high and the choice of most heroes and producers. However, for this film Madanji was adamant that he wanted to use Talat Mahmood. Talat Sahab was not singing too much those days and the director refused. Madanji gave them the choice to either let him use Talat Mahmood or he would quit the film. He also spent from his pocket to record the Talat Sahab songs. The results are there to see even today.
The second instance was for the film Laila Majnu which released after his death in 1976. The producers wanted to use Kishore Kumar for Rishi Kapoor, but here Madanji wanted to use Mohd. Rafi who at this time was not singing too much compared to Kishore Kumar and he got his way.
Tere dar pe aaya hoon ( Laila Majnu, 1976) Madan Mohan / Sahir Ludhianvi / Mohd.Rafi, Aziz Nazan, Ambar Kumar & Shankar Shambu
Maintaining originality
Peeyush Sharma: Madan Mohan ji's tunes are uniquely his own. And yet when we hear the Sajjad Hussain tune (Yeh hawa yeh raat ye chandani / Talat Mahmood / Sangdil) which is note to note similar to Tujhe kya sunaun main dilruba, tere samne mera haal hai / Rafi in Aakhri Daao, we wonder how that happened.
Sangeeta Gupta: You know, I too had the same opinion as most others do, that the Aakhri Dao song is inspired from Sajjad Hussainji's Sangdil song. I had mentioned this similarity somewhere and was pulled up by a senior music lover who said that this is a misconception. He played both the songs on the harmonium and concluded that from the swaras the total difference between the opening lines is evident. The background score approximates at certain junctures much like two parallel rails kiss each other at a siding only to part soon after. It is an interface where one can stray into the other song if not vigilant. Hope this makes things clear.
But yes, there have been a couple of occasions where he has used a western popular tune, but on the whole he has been highly original.
Tujhe kya sunaoon main dilruba ( Aakhri Dao, 1958) Madan Mohan / Majrooh Sultanpuri / Mohd.Rafi and others
Deep bonding with Jagjit Singh and Chitra Singh
Peeyush Sharma: Please tell us about Madan Mohan ji's and your family's association with Jagjit Singh and Chitra Singh. How did it happen and grow?
Sangeeta Gupta: We were kids when we were introduced to the very young Jagjit Singhji who had come to Mumbai to venture into the world of music. I remember we were to go to the wedding of our very dear family friend's son and Jagjitji accompanied us.  We were all amused by one of the songs he sang there – Mere bhains ko danda kyun maara!
Over the years the fondness as a family grew, though Jagjitji, unfortunately for reasons not known did not sing any song for Madanji. In fact on Madanji's first death anniversary in 1976 the family held a small musical evening where Jagjitji sang in his memory.
Thereafter, Sanjeev, Madanji's elder son joined the music industry with Polydor and later with HMV where he had a special relationship with Jagjitji. It carried on till Jagjitji sang one of Madanji's tunes in a duet along with Lataji for a song which was released on the Veer Zaara album (though it was not for the film or in it). This relationship continued till Jagjitji passed away and now it continues with Chitraji.
Tum paas aa rahe ho ( Veer Zaara, 2004) Madan Mohan / Javed Akhtar / Jagjit Singh and Lata Mangeshkar
Fond memories of childhood
Peeyush Sharma: Madan Mohan ji as the father – your fond memories?
Sangeeta Gupta: He was an excellent cook. He loved to go to the market to buy all that he needed for the special dishes he wished to make and on Sunday mornings we joined him going to Crawford Market and Null Bazaar to buy fresh vegetables and mutton.
Even when my mother had her ladies lunches, he would cook the main non-vegetarian dishes for the parties.
Aye humsafar bata de ( Mohar, 1959) Madan Mohan / Rajinder Krishan / Mohd Rafi and Lata Mangeshkar
Almost everyday was a treat. I can smell the aroma of the food cooked by him, even today, such is the vivid memory. Even during holidays to hill stations, he would take permission from the management of the hotel we were staying at and they would allow him to cook on their premises. Lots of other guests and people around would be welcome to join in the festivities and picnic.
Sundays were also swimming time at N.S.C.I. club and a sumptuous breakfast thereafter.
He was very passionate about his cars – the Studebaker Champion two-door American car, or the Emgee which he had in 1956. I remember sitting in the car and accidentally shifting the gear and banging it into the wall.
Peeyush Sharma: He loved to cook and was a great and generous host. He also loved his races and horses. Any other hobbies or fascinations?
Sangeeta Gupta: He was very fond of sports, whether it was playing cricket, badminton, snooker, billiards, swimming or watching all types of matches – especially cricket. We went to a lot of wrestling and boxing matches with him as he was invited as chief guest very often. It was awesome meeting Dara Singh and other famous champions.
He was very proud of his well-maintained physique, especially his muscles, which he loved showing us when we were kids.
He would never miss any racing event if he could manage it. He would buy the "Cole" which had all the horses listed with details and study it very seriously a day before so that he was ready with his bets. My mother on the other hand would bet by the colour combinations of the dress the jockeys would wear. What a contrast! As with racing, he was equally fond of playing cards, whether it was teen patti or rummy.
But he was rather strict and particular about his work.  Once work started, then it was all serious work from all until the song recording was completed.
Yahi hai tamanna ( Aap Ki Parchhaiyan, 1964) Madan Mohan / Raja Mehndi Ali Khan / Mohd Rafi
Peeyush Sharma: Please tell us about your mother.
Sangeeta Gupta: My mother's maiden name was Sheila Dhingra. She belonged to a leading family of Punjab. Her father was the first civil surgeon from the undivided Punjab. Her Chacha was the freedom fighter Madan Lal Dhingra. She was very well educated with an MA degree. She did not play any instrument or sing, but appreciated music and was very supportive of my father's work and talent.
Slowing down in the late Sixties
Peeyush Sharma: Why did he suddenly lose ground (getting lesser films) in late sixties? When Rafi and Lata Mangeshkar were not singing together, most music directors retained Rafi and replaced Lata with Suman and Asha. Madan Mohan ji retained Lata and replaced Rafi with Mahendra Kapoor. Could this have been a reason for his getting lesser work during that time?
Sangeeta Gupta: No, I do not think so. The late sixties saw the coming of new blood. Also new film makers were on the scene, so that made a difference. He did not compromise on his style of work.   Also unfortunately, Madanji's films were not doing very well at the box office and that could be another reason. The main heroes had their camps and their selected composers, so the rest, including Madanji did not get big banner films in any case.
Madanji also used Suman Kalyanpur in a few songs and Asha Bhosle extensively when Lata Mangeshkar was not a choice due to date availabilities or price constraints. I was surprised to learn that the total number of songs that Asha Bhosle sang was not very much less than the number of songs Lata Mangeshker sang in Madanji's repertoire. So, this is a misconception.
As far as Mahendra Kapoor is concerned, Madanji was one of the judges who selected him the winner in the male category for the Metro-Murphy Contest and did share an affinity with him too.
Chhod kart ere pyar ka daaman ( Woh Kaun Thi, 1964) Madan Mohan / Raja Mehndi Ali Khan / Mahendra Kapoor
Peeyush Sharma: Did he share any observations about Suraiya? They worked in Khubsoorat together also in a film that never got released, Palken. 
Sangeeta Gupta: Suraiyaji and Madanji were childhood friends. They lived in neighbouring buildings on Marine Drive and Madanji was instrumental in taking her to All India Radio to sing in a children's program. She was very nervous then.
Suraiyaji usually sang for herself and since he composed for only one film starring her, their combination was limited to this one film Khubsoorat in 1952. They did not work together again but their friendship carried on and continued with the family even after Madanji had passed away. I last met her in the year 2000.
Har koi chahta hai ik mutthi aasman ( Ek Mutthi Aasmaan, 1973) Madan Mohan / Indeevar / Kishore Kumar
More to read on Madan Mohan
Aye Dil Mujhe Bataa De – The Mast Nagmein of Madan Mohan
Madan Mohan: The Composer of the Classes
Sanjeev Kumar – The Actor Who Rose Above The 'Hero'
Suspense, Romance, Crime Thrillers, Offbeat, Social Drama: The Trend-setting Films of Raj Khosla
Bade Achchhe Din Thhe, Bade Pyare Saathi, Aur Guni Bhi' – In Conversation with Majrooh Sultanpuri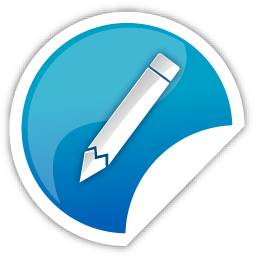 Whether you are new or veteran, you are important. Please contribute with your articles on cinema, we are looking forward for an association. Send your writings to amitava@silhouette-magazine.com
Silhouette Magazine publishes articles, reviews, critiques and interviews and other cinema-related works, artworks, photographs and other publishable material contributed by writers and critics as a friendly gesture. The opinions shared by the writers and critics are their personal opinion and does not reflect the opinion of Silhouette Magazine. Images on Silhouette Magazine are posted for the sole purpose of academic interest and to illuminate the text. The images and screen shots are the copyright of their original owners. Silhouette Magazine strives to provide attribution wherever possible. Images used in the posts have been procured from the contributors themselves, public forums, social networking sites, publicity releases, YouTube, Pixabay and Creative Commons. Please inform us if any of the images used here are copyrighted, we will pull those images down.