A world slightly away from mainstream films was the world of action, stunt, thriller, religious, costume drama, fantasy, historical films. Geeta Dutt nee Roy was amongst the favorite singers of many of these composers.
On the birth anniversary of Geeta Dutt, the Queen of Bhaav Gayaki, Parag Sankla explores her lesser heard gems from the repertoire of four music directors Hansraj Behl, Chitragupt, Bulo C Rani and Avinash Vyas.
Mid-forties to the late fifties are generally considered to be the golden era of Hindi film music. It was during this time when the melody was queen. Majority of the composers, lyricists and singers were at their prime.
The big family of composers had illustrious names like Madan Mohan, S D Burman, Roshan, Anil Biswas, Naushad, Shankar Jaikishen, Hemant Kumar, O P Nayyar to name a few prominent ones. Some of the big production houses/stars had strong relationships with specific composers. Raj Kapoor with Shankar Jaikishen, Dev Anand with S D Burman and Dilip Kumar with Naushad are some of the most famous pairings.  Additionally there were certain production houses, which had strong tie-ups with specific artists like Amiya Chakravarty with Shankar Jaikishen for example.
A world slightly away from mainstream films was the world of action, stunt, thriller, religious, costume drama, fantasy, historical films. These used to have not so great production values, B grade star cast and generally a different section of viewership. Such films, though low on star power, typically used to have melodious music. A certain set of composers used to compose music in these films. These composers did occasionally do a regular social, family or romance films under bigger banners and bigger stars.  List of such composers includes some of the most talented composers like Pandit S N Tripathi, Chitragupt, Avinash Vyas, Hansraj Behl, Bulo C Rani etc. Occasionally N Dutta, Vinod, S Mohinder, Sardul Kwatra also composed music for such films.
Geeta Dutt nee Roy was amongst the favorite singers of many of these composers and from 1945 till early sixties, she sang some amazingly melodious and sweet songs for these composers. Today, let us take a look at four composers who gave some of their best songs to her and she moulded her voice to suit these songs with a wide range of variety.
The primary focus is on four stalwart composers, namely Avinash Vyas, Bulo C Rani, Chitragupt and Hansraj Behl.  They came from totally different backgrounds/states (Gujarat, Sindh, Bihar and Punjab respectively). When Geeta had landed in Mumbai from east Bengal, she did not even know Hindi, forget about Gujarati. It was the sheer talent with which she picked up not only Hindi, Gujarati and Marathi but also finer nuances/dialects of Awadhi, Braj and even Punjabi.
Geeta sang for close to a hundred and fifty composers during her career. It will be surprising for many to know that between the above four MDs, Geeta sang a total of approximately 375 songs, which is about a fourth of her total singing output. Since many of these songs are from low budget films, they do not get the attention and love they deserve, and hence this is an effort to unearth some rare diamonds from these MD-Singer collaborations.
Hansraj Behl (19th Nov 1916 – 1984)
Hansraj Behl, called as MASTERJI with respect is one of the greatest composers of the golden era of Hindi (and Punjabi) film music. In addition to the original Masterji (Ghulam Haider), Hansraj Behl was probably the only composer who was addressed as Masterji by his colleagues and musicians. He composed music for a wide range of films – social, family, thrillers in addition to fantasy films (Laal Pari, 1954 Darbaar, 1955) and Muslim social films (Khul ja sim sim, 1956, Inquilaab, 1957) and religious films (Lanka Dahan, 1952).
Hansraj Behl was born on 19th Nov 1916 in Ambala District of United Punjab. It is said that Hansraj Behl was born with his heart on right side. He came to Mumbai to try his luck as a music director around 1944. He did a few films in 1946 like Pujaari, Phulwaari and Gwaalan before he got the big assignment for the film Chunariya (1948).
Young Geeta Roy, a popular singer by now (after the huge success of Do Bhai) was a natural choice of singer for Hansraj Behl for this film. Geeta sang four solos, one duet and one trio for this film. Her association with this great composer from Punjab lasted for fourteen years resulting in about 75 songs. When one thinks of Geeta Dutt songs, there is rarely any mention of any of these songs.
Let us try to take a closer look at some of these largely forgotten but melodious songs. In Chunariya itself, Geeta sang two wonderful pensive melodies – Daaman se bandh gayi choli re and Koi nain milaake chalaa gayaa. The peppy number Oh motorwaale baabu milne aa jaa re showcases the perfectly synchronous Punjabi theka and sweet voice. It was this film for which Asha Bhonsle sang her first song (Saawan aaya re) as a trio with Geeta and Zohrabai Ambalewali.
The next year 1949 saw release of Hansraj Behl's musical scores for the films Chakori, Kaneez, Karwat, Raat ki Raani and Zevraat. Each had wonderful songs by Geeta, most of them solo songs.
Kaneez (1949) had music by the original Masterji, Ghulam Haider who migrated to Pakistan halfway. Hansraj Behl scored the remaining two songs, both solos by Geeta. Paake nazron ka ishaara is a dreamy song filmed on Kuldeep Kaur on piano seducing handsome Shyam. Jiya mora haale dole ho is another cheerful dance number filmed on Kuldeep Kaur as a club song with signature Punjabi rhythm. One can feel the swing in her voice and the expression of the feelings of the character. Hansraj Behl composed music for the Punjabi film Lachhi this year and he created a Hindi song for this Punjabi film in the voices of two koyals, Lata and Geeta. The song is Sharaab-e-ishq jaati hain pilaayi pee nahin jaati. It was re-used in the Hindi film Dost (1954).
The film Chakori (1949) was produced and directed by lyricist Mulkraj Bhakri He was  a close friend of Hansraj Behl and had penned songs for Chunariya and now for Chakori as well. The film was co-produced by actress Nalini Jaywant and she even sang a song Humse Mil Gaye Nahin Hamare Saiyan. Lata's Haaye chandaa gaye pardes from this film got huge accolades from the music lovers. Geeta had three sad solos and one happy song Nainon mein jhoola daala in this film.
Nainon mein jhoola daala (Chakori, 1949) – Hansraj Behl / Mulkraj Bhakri / Geeta Dutt
Karwat was another score dominated by young Geeta Roy singing three solos and three duets (one each with Mohd Rafi, Pandit S D Batish and Asha Bhonsle). The film was directed by B R Chopra who assumed the name 'Prakash' and had Geeta Nizami as the leading lady. Most of these films did not send the cash registers ringing and had some impact on Hansraj Behl's career.
Luckily for Hansraj Behl, Raat Ki Raani (1949), which boasted the star cast of Shyam and Munnawar Sultana, was a commercial success. Geeta sang one of her best songs Duniya ki sabhaa palchhin hi sahee for this film. Rajinder Krishen wrote meaningful lyrics and Geeta did full justice to this philosophical song.  Geeta sings this song with such deep emotions and expressions that will make any person think twice about how to live one's life. Un-confirmed sources say that a duet of Geeta with Mukesh Us chand se pyare chand ho tum was also recorded for the same film, but later on a Lata – Rafi version of the duet was recorded and kept in the film.
Duniya ki sabhaa palchhin hi sahee (Raat Ki Raani, 1949) – Hansraj Behl / Rajinder Krishen / Geeta Dutt
For the film Kisi Ki Yaad (1950) starring Bharat Bhushan, once again Geeta sang an immortal gem Tadapataa chhod kar mujhko kahaan tum chal gaye pyaare. The same Geeta was singing a comic song Mera dil bhi gol, teraa dil bhi gol, yeh saari duniya golmol for Shaan (1950).
One genre, which Geeta had not sung a lot so far, was Qawwali. Hansraj Behl composed the all female Qawwali Do roz ka jalwaa hain dikhaane ke liye hain in the voices of Geeta, Hamida Bano and chorus for the film Rajput (1951). The same year he composed patriotic song Uth aye watan ke naujawaan in the voices of Rafi and Geeta for the film Kashmir (1951).
Hansraj Behl composed music for the religious film Lanka Dahan (1952) and Geeta sang some melodious songs with great devotion in this film (Mere ang ang mein Raam and Bhool hui kyaa mujhse bhagwan).  With Devendra and Krishna Goyal, Geeta sang a comic song Kar lo kar lo tum mujh se shaadi kar lo for this film. By this time, Lata Mangeshkar had risen to the top spot. Geeta was married to director Guru Dutt and Hansraj Behl was also grooming of upcoming singer Madhubala Jhaveri. All these might have contributed to reduction of Geeta's songs with Hansraj Behl.
Hansraj Behl composed three amazing Talat-Geeta duets (Keh rahi hain dhadkane pukaar kar, Kyaa paaya duniya ne and Dono jahaan ke maalik tera hi aasra hai). Amongst these, the first one is very soft, soothing and romantic number. It was recorded for the film Laal Pari (1954) produced under NC Films, joint production by Hansraj Behl with his brother.
Geeta sang one more immortal song Hum kyon rote hain raaton ko for Hansraj Behl in the film Darbaar (1955). Geeta was once again the primary singer in his next few low budget films like Inquilaab, Khul Ja Sim Sim and Mallika (all released in 1956). She sang all kinds of melodious songs in these films: song of separation for Shyama (Tere jahaan se hum chale), dance number on Helen (Rangeele rangeele mere nazron ke do jaam pee le), soft romantic number (Raat hain nikhri hui – with Krishna Goyal).
Rangeele rangeele mere nazron ke do jaam pee le (Inquilab, 1956) – Hansraj Behl / Raja Mehendi Ali Khan / Geeta Dutt
By the late fifties, the number of assignments coming to Hansraj Behl was probably getting less and with Geeta was cutting down on her singing. As a result, there are just a handful of songs she sang for him in this period. One notable song with "Hichki" effect was Humko na dekho jaani hanske from the film Miss Bombay (1957).  Geeta sang Kaahe tarsaaye, kaahe tadpaaye and Maine kahaa jee, yeh mausam hain suhaana (with Mohd Rafi) for the leading lady Nalini Jaywant in the film Milan (1958).  Behl used the seductive power in Geeta's voice to perfection in the song Aayiye janaab in this film and the title song for the stunt film Miss Goodnight (1960) both of which were filmed on Nishi.
The last song that Geeta sang for Hansraj Behl was Ya ilahi tauba tauba from a costume drama film Ek tha Alibaba (1963). With the passage of time, the once famous Hansraj Behl is rarely remembered and many do not know about his wonderful association with Geeta.
Chitragupt
(16 November 1917 – 14 January 1991)
How many times we have witnessed the cases where a talented artist gets overshadowed by the many high profile contemporaries of his time! Maestro composer Chitragupt Srivastav, better known as Chitragupt, is a classic example of this kind of situation. He was born in Karmaini village, Gopalganj district of Bihar in the year 1917. When he left his stable college job and came to Mumbai to try his luck as Music Director, he had bought the wealth of folk songs with him. He worked as an assistant to another very talented but relatively un-sung composer, Pandit S N Tripathi for a few years.
In the year 1946, Chitragupt began composing solo but the kind of films he was working were all stunt films – Fighting Hero, Lady Robinhood, Toofan Queen, Jaadui Ratan, Stunt Queen, etc. Young Geeta Roy who had already sung for (and with) Chitragupt's mentor S N Tripathi earlier, sang a few songs for his films Toofan Queen (two songs) and Jaadui Ratan (three songs). Even audios of none of these songs are available. Geeta sang Main jhoom jhoom kar gaati hoon for the fantasy film Mala The Mighty and Hum yeh zameen ke hain for the film Tigress, both possibly filmed on the Fearless Nadia.
Not many know that Chitragupt composed music for a religious Gujarati film Bhakta Pundalik (1949) and Geeta sang three solos for this film. Finally Chitragupt got a social/family film Hamara Ghar (1950) for which Geeta sang two lovely duets with Mohd Rafi. Chupke chupke dil mein mere aane waale ho is a very sweet and charming duet, occasionally heard on Radio Ceylon.
In the next three years, melodious voice of Geeta and Chitragupt's compositions created some great songs in films Veer Babruvahan, Hamaari Shaan, Jeevan Taara, Bhakt Puran and Manchala. The melody quotient in none of these songs was any less than more popular songs from that era. She sang as many as four songs for the film Tarang (1952) and Badi mushkil se aisee sham aayi hain is another charming Rafi-Geeta duet, but the pick of the album is Nadiyaa kinaare mora dera, mashal jale saari ratiya a quartet with Mohd Rafi, Shamshad Begum, Geeta and composer Chitragupt himself singing a few lines!
From the mid-fifties, Chitragupt sort of changed gears and created some lovely westernized and faster paced songs; but his forte was soft and melodious songs like the ones mentioned above. Chitragupt made great use of his mastery in folk music in composing these songs. Geeta got to sing with a wide range of singers like Mohd Rafi, Ameerbai Karnataki, Beenapani Mukherjee, Shanti Verma, Shamshad Begum and Sulochana Kadam in these songs. HMV/RPG has not released any of these early songs on the CD compilations and hence most music lovers are not even aware of these gems.
It appears that Chitragupt switched to westernized tempo with songs from Kishore Kumar – Vyjayanthimala starrer Miss Mala (1954). Geeta sang three wonderful duets (Do dil jab chupke chupke, Naachati jhoomati muskuraati and Dekho na dekho hamein) with Kishore Kumar for this film.
Chitragupt continued to compose lovely songs for Geeta in religious films like Shiv Bhakta, Laxmi Pooja, Pawan Putra Hanuman and Balyogi Upamanyu. He got the charge of Wadia Brothers' costume drama film Captain Kishore (1957) starring Shashikala and Suresh. Geeta sang some fast paced lighthearted songs for this film. She sang as many as five solos, each with a different flavor by itself. I personally consider this is one of the best collaborations of Chitragupt and Geeta. The playful song Aankhen milaake mera dil churaake is easily the pick of the album.
Aankhen milake mera dil churake (Captain Kishore, 1957) – Chitragupt / Raja Mehendi Ali Khan / Geeta Dutt
By the late fifties, most of the major composers had shifted their loyalties to Mangeshkar sisters. Even Geeta's favorite composers O P Nayyar and S D Burman were having her sing very occasionally.
Then came the onslaught of Chitragupt-Geeta team. Between the year 1958 and 1963, he stood for this wonderful singer and they created as many as fifty plus songs in these five years. The films like Kangan, Commander, Son of Sindbad, Daughter of Sindbad, Chaalbaaz and Zimbo Comes to Town had so many wonderful songs by Geeta.
It is during this time, Chitragupt composed some amazing duets in the voices of Mohd Rafi and Geeta Dutt. They were at comic best in Chat mangni toh pat shaadi (Chaalbaaz) and romancing in Suniye suniye hamara fasaana (Daughter of Sinbad). The hero was pleading his ladylove in Kabhi toh haa haa kaho naa (Son of Sinbad) and they were making you dance on the waltz tune of Dil phaanse deke jhaanse (Daaka).
A must listen is a rare yet extremely sweet song from the film Commander (1959) conveying the feelings of a girl waiting for her lover.
Machal ke dil kahe mera, ke aane wale aa bhi jaa
magar nahin abhi na aa, ke ismein bhi hain ek mazaa
Machal ke dil kahe mera (Commander, 1959) – Chitragupt / Sarshar Sailani / Geeta Dutt
For the film Kangan (1959), Geeta sang four songs of four different genres, filmed on four different characters. She sang Likh padh likh padh ke achha sa raja beta bann with motherly love for Nirupa Roy (with Usha Mangeshkar singing for Daisy Irani). When she sang Bees baras tak laakh sambhaala for Helen, it was the village dancer at her best. In a club situation, she sang Aaag lagaana, kya mushkil hain for Nishi in her silky voice.
For comedian Shammi, Geeta sang Jawaab nahin gore mukhde pe (with Mohd Rafi singing for Bhagwan) in a perfect comic style. Just one album is sufficient to prove how versatile singer Geeta was and it is to the credit of Chitragupt to have trusted in her during the late fifties.
Guest House (1959) was a musical bonanza from Chitragupt. Geeta had just one song, which she sang in her usual style of unrestrained exuberance. It is a fast paced, foot-tapping number Humne seekha pyaar mein. As they say Bas ek hi kaafi hain (Just one is enough)!
Humne seekha pyaar mein (Guest House, 1959) – Chitragupt / Majrooh / Geeta Dutt
Chitragupt also made very unusual pairing of Geeta with Usha Mangeshkar for as many as six songs during this period. They sang song filmed on children (Mai Baap), motivational song (Balyogi Upamanyu), traditional dance song (Chaalbaaz) and even a song for flower vendor (Baazigar).
Chitragupt even paired his two favorite singers, Lata and Geeta for a few songs in films like Son of Sindbad and Baazigar. Geeta sang Beete nahin raat sanam with Mukesh, her last hit song with Chitragupt in the year 1961. She also sang a couple of trio songs with Mohd Rafi and S Balbir, another talented but un-sung singer from the golden era of HFM. Her last solo for Chitragupta came for Mala Sinha starrer Aankh Micholi (1963). Even during the early sixties she was at her best singing Tumhine chhup chhup ke dil ko uchhala in this club song. Note the way she says in her special way Tum bade kharab ho….
One of the last songs probably is Teri Nazar Me Main Rahoon, meri nazar mein tu rahe sung by Mohd. Rafi and Geeta Dutt for the film Band Master (1963). Among all the Hindi film composers she sang for, her most songs are with Chitragupt, the number is close to a hundred. Let us take a moment and thank the un-sung genius of Chitragupt who kept on giving melodious songs to Geeta Dutt year after year!
These four talented composers and the queen of Bhaav Gaayaki (soulful singing), Geeta Dutt nee Roy has given us some very melodious, soulful and magical songs. Appreciating these songs would be a perfect tribute to these great artists.
Pages: 1 2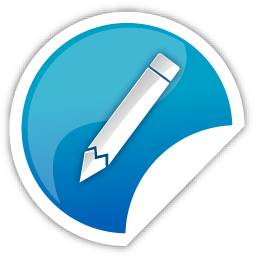 Whether you are new or veteran, you are important. Please contribute with your articles on cinema, we are looking forward for an association. Send your writings to amitava@silhouette-magazine.com
Silhouette Magazine publishes articles, reviews, critiques and interviews and other cinema-related works, artworks, photographs and other publishable material contributed by writers and critics as a friendly gesture. The opinions shared by the writers and critics are their personal opinion and does not reflect the opinion of Silhouette Magazine. Images on Silhouette Magazine are posted for the sole purpose of academic interest and to illuminate the text. The images and screen shots are the copyright of their original owners. Silhouette Magazine strives to provide attribution wherever possible. Images used in the posts have been procured from the contributors themselves, public forums, social networking sites, publicity releases, YouTube, Pixabay and Creative Commons. Please inform us if any of the images used here are copyrighted, we will pull those images down.