Pioneering Experiments Which Became Trends: S D Burman and His Music (Part-II)
The zeal to experiment to create something new drove SD Burman to introduce innovations that went on to become milestones in the journey of the Hindi film song. Today many of these experiments are standard practices. SD Burman understood the needs of the scene or the situation and composed music and background music that heightened the mood and accentuated the impact.
In a two-part series, exclusive to Silhouette Magazine, Moti Lalwani chronicles some of the outstanding experiments SD Burman had tried out with remarkable success, drawing out references from his extensive research and indepth interviews.
In continuation of Pioneering Experiments Which Became Trends: S D Burman and His Music (Part-I)
1959 – Insan Jaag Utha – Janu janu re – Shailendra – Geeta Dutt and Asha Bhosle
Asha Bhosle: "Burman Dada used to always think of something new."
"Achcha, hasna bhi unhonein (Dada Burman ne) gaane mein (sikhaya). Pehli baar maine unke paas (hanske) gaaya. Shayad film mein hasne ka aisa aaya nahin tha. Aapko yaad hoga, 'Janu janu re, kaahe khanke hai tora kangana'. Hai na usmein?
(Laughs and takes a deep breath in)
(Sings) 'Main bhi jaanu re, kaahe khanke hai tora kangana…'
To, yeh hansne ka tha…, hanske saans lena. Hamesha hanske (baad mein) aadmi saans lete hai, kyonki hawa bahar nikal rahi hai na. Yeh sab unhonein tab yeh kiya tha…, bataaya tha. Uske baad sab gaanon mein aane laga woh hansne ka. Lekin, Dada kuch nayi-nayi cheez sochte the."
(Courtesy Ameen Sayani)
(Burman Dada taught me the skill of laughing while singing. That was the first time I used this technique of laughing in a song, which probably had not been attempted before. You might remember the song, Janu janu re, kahe khanke hai tora kangana' (Insan Jag Utha – (1959). Isn't it there!)
(A person always inhales after laughing, as he had exhaled earlier. The art of breathing while laughing in a song was taught to me by Dada. Subsequently, this was followed by others. But, Dada would always think of something new.)
1960 – Kala Bazar – 'Apni to har aah ek toofan hai' – Shailendra – Mohd Rafi
Waheeda is travelling in a train along with her parents. Dev Anand, trying to woo her, gets into the same compartment.
Given the situation, Burman Dada had to compose a song for Dev. A purist that he was, Dada thought of introducing the sound of the engine-whistle in the song. Using his ingenuity, he used a flute to create that sound effect. The result was so good, that the viewers did not realize that a flute had been used. That was Dada, who would always think of something new.
1963 – Meri Surat Teri Ankhen – Nache man mora – Shailendra – Rafi  
S D Burman: "I carried out a similar experiment in 'Meri Surat Teri Aankhen'. Shailendra wrote a song starting with 'Naache man mora, magan tigda dhigi dhigi'. The idea for the song occurred to me this way. Famous artist of 'Kathhak', Sri Brindadin Maharaj, while teaching dance to his nephews always chanted the phrase 'tigda dhigi dhigi' and according to this instructed the foot stances. I shared a very cordial relation with Achhan Maharaj and this phrase was imprinted in my mind.
Using my tune, I helped Shailendra to write this song. I proposed the first line as, "The mind is dancing, or the mind is dancing like a peacock, or such a similar lyric. He wrote, 'Naache man mora magan'; after which I used the phrase 'tigda dhigi dhigi'. For the expression, proper rhythm was used in the tune. Pandit Samta Prasad from Benaras played Tabla for this number. He was invited specially for playing the Tabla according to the Kathak dance phrases. Everybody liked this composition. I can recall many of the music compositions associated with similar incidents. (Sargamer Nikhad)
1965 – Guide – 'Kanton se kheench key ye aanchal' – Shailendra –  Lata Mangeshkar
Shekhar Sen in an interview with the author:
"Sachin Babu's music holds an important position in my life; for, it has been a part of my formative years. Though, I never had the opportunity to meet Sachin Babu personally, I have met him through the medium of his melodies and through his tunes.
The more I heard his compositions; the more I realized that this person is able to speak through his music, in his own special way! And, very few people are so gifted with this art, this intelligence and this talent, that they are able to create a dialogue with their listeners.
Not only did he create beautiful songs, but they were also suited to the situation. For example if I was take a Guide (1965) song Kaanton se kheench ke yeh aanchal, tod ke bandhan baandhi payal starts with an antara! Very rarely would a composer dare, "I'll start the song from 'antara"!
And if I was to speak only about songs of Guide, I'll be able to tell you so many things about Guide and its music. Because, that was one of the finest creations of Indian film history, one of the finest melodious films of Hindi cinema."
Shekhar Sen on Dada Sachin Dev Burman (Part One) – 00.00 to 2.15 minutes
1967 – Jewel Thief – 'Raat akeli hai' – Majrooh Sultanpuri – Asha Bhosle
Tanuja tries to seduce Dev Anand as she has a crush on him.
One of the most seductive songs ever composed, it is extremely popular even today. Rendered by Asha Bhosle in her inmitable voice, lip synced by Tanuja who has done full justice to it by her on-screen provocative acting, it remains one of the most iconic songs even after 40 years.
Let's read what Sachinda, Asha Bhosle and Vidya Balan have to say:
Sachinda: "For Jewel Thief produced by Navketan (1967), a new type of tune was required. There were two heroines in the film. Tanuja was in one of the major roles and her character was unrestrained. Her movements and dialogues were full of reckless fickleness. For the character, I was requested by the director Vijay Anand to compose a unique song. Generally, the Hindi film songs start with asthayee, then antara comes and the song ends moving back to asthayee again.
For Tanuja in that film, I did not follow the conventional way, instead composed a tune for a narrative poem. I wanted the tune to be particularly suitable to the character. The situation was that the naughty heroine sings to the hero, starting with, 'Raat akeli hai, bujh gaye diye, aake mere paas, kaano mein mere, jo bhi chaahe kahiye…'
I composed the tune so that the heroine would croon the first few words, then at the end she would sing 'jo bhi chahe kahiye' dramatically in a higher scale. After the first line there would be an interlude, followed by the antara in narrative form. Asha Bhosle sang the song. My effort was very successful. Sultanpuri wrote the lyrics and Tanuja, through her performance, made the idea lively." (Sargmer Nikhad)
Asha Bhosle narrated an amusing incident, how she was not getting the expression right for the iconic song – Raat akeli hai, from Jewel Thief. Dada had explained to her the sudden scale change in the song, to think that a child is mischievously, doing a `kook', in his mother's ear and running away. (Source: The First Note…SACHIN DEV BURMAN…Eternal…Immortal)
1969 – 'Borne gondhe chhonde geetite' – Meera Dev Burman – Sachin Dev Burman
1970 – Prem Pujari – 'Phoolon ke rang se' – Neeraj – Kishore Kumar
Music Director Shantanu Moitra in his voice recorded interview with us:
"S D Burman for me is a God whom I can't see, but I know is prevalent. As a composer, every day I am fighting a situation where, "Will this melody work? Will people like it or not? Is it getting too Bengali?" These are the things I keep on hearing.
The simplicity and the authority of the composition, which is not marred by arrangement, which is not marred by sound; he had the confidence of pulling off a song – with just with one ektara, one khol, one tabla. That's the command of the composer! I mean, that is what inspires me the most.
But the boldness of the composer was that he was never, never afraid to have three melodies with the main melody. He felt its flowing, it's flowing. That is what I learned from S D Burman.
You know the structuring of his tunes from Bengali to Hindi was remarkably different. That's called weightage, down to structuring. Let's say:
(While strumming his guitar, hums tune of Burman Dada's Bangla song)
'Borne gondhe chhonde geetite, hridoye diyecho dola'. Now look at the weightage of this, 1, 2, 3,   1, 2, 3. (Hums Bangla song again) 'Borne gondhe chhonde geetite, hridoye diyecho dola'. Same tune when it is in Hindi, he (SDB) is changing the weightage of the line. (Sings) 'Phoolon ke rang se' – its not like, 'Ph oo lon  ke  rang  se'". (Repeats it in a slower tempo, like original Bangla song Borne gondhe….). He's not doing that. He is doing – 'Phoolon ke rang se, dil ki kalam se' (Sings at the normal tempo).
Shantanu Moitra continues: You can never make out, looking at that song, that it's taken from some Bengali tune or Uday Shankar speciality tune. It's an original Hindi song. That is because he was a master at adapting a tune from one to another, and his own tune. But he was so sensible he knew that in Hindi I need that kind of a 'jhalak'.
(Sings in the 'Borne gondhe' tempo) 'Ph oo lon    ke    rang    se'. This is not the Hindi chaal. Hindi chaal is – (Sings in the original tempo of Hindi song) – Phoolon ke rang se. The whole sensibility is completely different! It comes from a man, who is an astute observer of people, an astute observer of music, and has an astute understanding of what each language demands. SD Burman is so important, so important for the youth of today, because the techniques that he used are very, very important for composers like us to use, to make it popular and to make it relevant."
Borne Gandhe gondhe geetite
Phoolon ke rang se
1970 – Prem Pujari – 'Phoolon ke rang se' – Neeraj – Kishore Kumar
Neeraj in his  voice recorded interview with us:
Phir Dada experiment karte the. Wahi cheez jo doosre log himmat nahin karte the. Ab, 'Phoolon ke rang se, dil ki kalam se', jo geet hai, iska antara pehle hai, mukhda baad main hai. Pehle antara hai, (he replies smilingly). Antara to hai hi hai!
(Dada would carry out experiments, which others would not dare. For instance, Phoolon ke rang se, dil ki kalam se starts with an antara, followed by mukhda. The songs starts with the antara. Yes, it starts with the antara.)
(Recites from his memory as if in a trance)
"Phoolon ke rang se, dil ki kalam se, tujhko likhi roz paati,
Kaise bataaon, kis-kis tarah se, pal-pal tu mujhe sataati,
Tere hi sapne lekar ke soya, teri hi yaadon mein jaaga,
Tere khayalon men uljha raha yun, jaise ki mala mein dhaga,
Badal bijli, chandan paani, jaisa apna pyaar,
Lena hoga, janam hamein, kayee-kayee baar,
Itna madhir…
(Neeraj stops and says excitedly) Ab aaya yahaan mukhda!
'Itna madhir, Itna madhur…'
Yahaan se mukhda hai woh. Ab chhe line ke baad mukhda aaya hai woh…Haan, chhe line ke baad mukhda aaya hai"
(And now begins the mukhda. From here the mukhda starts. The mukhda starts after six lines. Yes, it does start after six lines.)
1970 – Prem Pujari – 'Gum pe dhool daalo' – Neeraj – Kishore and Bhupinder
Kavi Neeraj continues:
Unhonein aur experiment kiya. Bole, "Dekho Neeraj, ek mukhda hai, usmein chaar experiment honge. Pehle do line folk, teesri line classical, chauthi line pop, aur paanchvi line qawwali".
(Dada experimented further: "Neeraj, We will have four different genres in the mukhda. The first two lines will be based on folk. The third on classical. The fourth on pop. And the last line will be based on qawwali".)
(Sings)
"Gum pe dhul dalooooooo, kahkaha lagaloooooooo,
Arre kaantoki dagariya zindagaani hai, tum jo muskarado rajdhani hai
Yeh honth sookhe sookhe, yeh baal rookhe rookhe,
Chaayi udaasi kyon yaaron, arre yaaron neelaam karo susti,
Hum se udhaar lelo masti, arre hasti ka naam tandurusti"
1970 – Prem Pujari – 'Shokhiyon mein ghola jaaye phoolon ka shabab' – Neeraj – Kishore 
Kavi Neeraj:
Aur unki visheshta kya thi, woh antre-mukhde ki ek nahin rakhte the.
Mukhde ke baad antre ke tune ki break dete the. Jo Shankar-Jaikishen ke style mein beat to beat hai.
(And his forte was – he never followed any particular pattern in the mukhda and antara. He will introduce a break in the tunes of mukhda and antara. But in Shanker-Jaikishen's style, the same beat was maintained throughout the song.)
(Sings)
'Kehta hai joker, sara zamaana,
Aadhi haqiqat, aadha fasaana,
Chashma utaaro, phir dekho yaaro,
Duniya nayee hai, chehra puraana,
Apne pe hanskar, jag ko hansaya.'
Ek hi tune chal rahi hai. Woh (Burman Dada) break karte hain!
Humne poochha: Dada, Kyon break karte hain?
Ki bole, 'Monotony ho jaati hai is- se. Agar ek hi tune rakhoge, mukde ki, antare ki, sab ki ek hi tune, to monotony ho jaati hai'."
(The same tune continues. He (Burman Dada), used to give a break in the tune. I asked, 'Dada, why do you give a break?' Dada replied, otherwise it becomes monotonous. If you continue the same tune of mukhda and antara, it becomes monotonous.)
 "Toh kya karte hain…" (So, what he does is)
"Shokhiyon mein ghola jaaye, phoolon ka shabab,
Us mein phir milaayee jaye, thodi si sharaab
Arre, hoga yun nasha jo taiyaar,
Haan hoga yun nasha jo taiyaar,
Woh pyaar hai
Shokhiyon mein ghola jaaye phoolon ka shabab
Ab change" (Now the change):
"Hansta hua bachchpan woh, behkaa hua mausam hai,
Chhedo to ek shola hai, choo lo to bas shabnam,
Raah mein, mele mein, Gaon mein, akele mein,
Aata jo yaad baar, baar, woh pyaar hai.
Kitne tune break hain ye! Woh yehi zaroori hai
Yeh style, yeh S. D. Burman ka tha tune
Mukhde aur antare ke tune mein antar hua!
Nahin toh monotonous ho jaate hai!
(How often the tune changes. So, this is necessary, a distinct of S. D. Burman. There is a difference in the tune of the mukhda and the antara.)
Note: Wherever Neeraj ji says that Dada gave a break in the tune, he means that Dada/he changes the meter, giving different pace and creating variety in the song. It is a delight to listen to such songs. (Clarified by Subramani Natraj, a fan of SD Burman and confirmed by Music Director Anand Shrivastav.
1971 – Sharmeelee – 'Reshmi ujala hai' – Neeraj – Asha Bhosle
Kavi Neeraj:
"Ab yeh suniye:" (Now listen to this)
(Sings the cabaret song from 1971 film Sharmilee)
"Reshmi ujaala hai, makhmali andhera,
Aaj ki raat, aisa kuch karo, aisa kuch karo, aisa kuch karo
Ho nahin, ho nahin, ho nahin saveraaaaaaaa
Ab badal gaya" (Now it changes)
(sings again):
Aisi toh raat, roz nahin aaye,
Aankhon se koi, roz na pilaye
Bahut hi badiya, music director the! Woh pardhe likhe logon ke music director the! Isi liye aaj bhi unki tune sada bahaar hai."
(He was a very fine music director. He was a music director of enlightened people. That's why even now his tunes are evergreen.)
1971 – Gambler – 'Dil aaj shair hai' – Neeraj – Kishore Kumar
Kavi Neeraj:
"Phir unhonein experiment kiya, 'Mukhda nahin chaahiye. Mukhda hi nahin hoga'.
Toh 'Gambler' mein experiment kiya:
(He carried out another experiment. There will be no mukhda, no mukhda at all. He experimented in Gambler)
'Dil aaj shair hai,
Gham aaj naghma hai,
Shab yeh ghazal sanam,
Gairon ke sheron ko sunne wale,
Duniya se jeete par tumse hare,
Par khud se hare."
"Is mein mukhda hi nahin hai. (giggles) Yeh nazm hai, nazm hai ."(Says with the excitement of a child).
(There is no mukhda in this song. This is poetry.)
1965 – Guide – Piya tose naina laage re – Shailendra – Lata Mangeshkar
Music Director Uttam Singh in his interview with us:
In the last 50 years Piya tose naina lage re (Guide – 1965) in 'Roopak' taal is the only dance song composed in seven matras (beats). It is difficult, very difficult, to compose a dance song in seven matras, but not for one who is an expert in the field. No one else has attempted it so far.
Chitragupt had asked his sons to observe Dada's compositions
Music director Anand, the elder brother of the Anand-Milind duo, in an interview with us spoke about the experiments of Dada Burman.
The brothers Anand-Milind, besides being experts in the field, are also admirers of Burman Dada and his music. Their father, late Chitragupta, a well-known music director of yesteryears, had specifically told his sons to observe how Dada composed his songs, and how he changed meter from mukhda to antara, from one antara to another, and back to mukhda so smoothly. This doesn't create monotony, and Dada was an expert in this art.
Richa Lakhanpal assisted Moti Lalwani in developing this article. Richa has assisted Moti Lalwani in conducting 50+ interviews, both in audio and video, on SD Burman.
—————
The opinions shared by the writer is his personal opinion and does not reflect the opinion of Silhouette Magazine. The writer is solely responsible for any claims arising out of the contents of this article.

The Genius of SD Burman: Silhouette Exclusive October Special Features
Pioneering Experiments that Became Trends: SD Burman and His Experiments (Part-I) – By Moti Lalwani
Evergreen Hits of Dev Anand-Hemant Kumar – By Peeyush Sharma and Antara
'Deewana Mastana Hua Dil' – Mesmerizing Music of SD Burman-Majrooh (Oct 1 Anniversary Special) – By Peeyush Sharma
The Tender Musical Tête-à-tête in Chupke Se Mile (Genius of SD Burman) – By Anand Desai and Antara
When Kishore Protested and SD Burman Persisted: The Making of Dukhi Man Mere – By Peeyush Sharma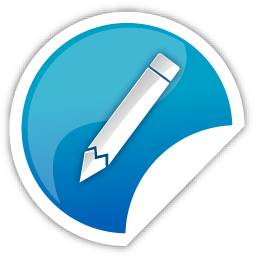 Whether you are new or veteran, you are important. Please contribute with your articles on cinema, we are looking forward for an association. Send your writings to amitava@silhouette-magazine.com
Silhouette Magazine publishes articles, reviews, critiques and interviews and other cinema-related works, artworks, photographs and other publishable material contributed by writers and critics as a friendly gesture. The opinions shared by the writers and critics are their personal opinion and does not reflect the opinion of Silhouette Magazine. Images on Silhouette Magazine are posted for the sole purpose of academic interest and to illuminate the text. The images and screen shots are the copyright of their original owners. Silhouette Magazine strives to provide attribution wherever possible. Images used in the posts have been procured from the contributors themselves, public forums, social networking sites, publicity releases, YouTube, Pixabay and Creative Commons. Please inform us if any of the images used here are copyrighted, we will pull those images down.