Shyam: The Big Heart behind the Swashbuckling Hero
Shyam – the screen idol of the forties with his irresistible charm, good looks, style and panache left behind a brief but redoubtable repertoire of films. Even 67 years after his untimely death, Indian cinema remembers this actor with awe and affection. In an interview with Silhouette Magazine, Bimal Chadha, the nephew of Shyam, (eldest son of Shyam's younger brother Harbans Chadha), revealed the other facet of the flamboyant hero. Shyam (born Sunder Shyam Chadha) had a heart of gold with abundant love, compassion, affection and caring for his family, friends, co-workers and even the starry-eyed fans. Bimal ji and his family have lovingly treasured Shyam's memories, photos, letters, handwritten cards, books and belongings.
He radiated style, charisma and chivalry. The tall, strapping, stunningly handsome man, with razor-sharp features, neatly brushed hair and trimmed moustache is one name which will invariably make it to the list of most striking heroes of Hindi films. In the eighties, this writer remembers, the lone Chitrahaar on Doordarshan would typically have one of his hit songs (usually Tu mera chand main teri chandni), although compared to his contemporaries, his repertoire of films was much smaller, as his career was cut short abruptly with his untimely death on 25th April, 1951, at the age of 30. Shooting for the Filmistan production Shabistan at China Creek in Ghodbunder, Shyam, an expert at riding horses, accidentally fell from his horse. The fall turned fatal.
The manner in which The Times of India news item of his death began its lead paragraph speaks volumes about the star's aura. "High, wide and handsome Shyam, most popular of the Indian screen's male stars, idol of millions of film-goers throughout India and adored by lakhs in Bombay where he was mobbed at every appearance, went laughing off to work from his Chembur home on Wednesday morning. By afternoon, he was dead." (Source: The Times of India, 26th April, 1951)
His sudden death sent shockwaves across the film industry and his fans. People thronged the streets, pulled chains to stop trains to catch a glimpse of him and joined the massive procession as the star set off on his last journey.
Tu mera chand main teri chandni (Dillagi, 1949) Naushad / Shakeel Badayuni / Shyam and Suraiya
Shyam, the Family Man
Shyam, the actor, the star and the swashbuckling hero of several hits in the forties, lived life large and beautiful, like the dreams he spun on screen. But little did the world know that there was another side to him, a heart that had immense love and compassion for all people dear to him – his family, his friends, his colleagues and yes, even the obscure unit people, the humble lightboys, the gawky-eyed young aspirants… the list is vast.
"He was an out-an-out 'family first' man. His career came second," says Bimal Chadha, the nephew of Shyam, who has deeply fond and vivid memories of his uncle, their home, the eclectic environment that sparkled with laughter, creativity, family time, playfulness and bonhomie with the legends of the film world walking in without a hitch for some relaxed fun.
Though the polish and style of a star was his persona for the world at large, at home, he was still the boy of a simple, rural lifestyle. The eldest of four brothers and one sister, Shyam was born in Sialkot and grew up in a loving household of closely knit siblings and affectionate parents.
"An all-rounder, Shyam took to theatre in a big way, while studying in Gordon College, Rawalpindi. He became the President of the Dramatics Society, excelling in plays and had a passion for playing tennis. When he passed out of college, he had built up name as a good actor with loads of stage presence," says Bimal ji. "When he moved to Lahore, in search of films or theatre, his reputation followed him. And a lot of people who went to see him in his plays were people from the film industry. They spotted him. But he did have to struggle a lot," he adds. And acting wasn't his only expertise. An extremely well read person, Shyam excelled in English and Urdu. He used to write weekly columns in both languages for newspapers.
Shyam stepped into films with the Punjabi film Gowandi (1942), co-starring well-known actors such as M Ismail, Veena, Manorama and Asha Posley but returned to Lahore after it. Two years later, his break into Hindi films came with Mann Ki Jeet (1944) when W Z Ahmed, the owner of a beautiful studio in Poona, launched Shyam under the banner of Shalimar Films. And the person cast as Shyam's heroine was none other than Ahmed's wife Neena. Such was the trust the impeccably well-mannered and courteous Shyam had built up among the people who came to know him. Singing star Suraiya's uncle Zahoor Rana, had no qualms about allowing his niece to work with Shyam and the duo went on to do several films together including Char Din and Naach and among the biggest hit of Shyam's career, Dillagi.
The Bombay Talkies production Majboor (1948) was Shyam's first big hit. Shyam went on to work with the lead actresses of the era, delivering a string of hits in the late forties. With Naseem Bano, described as "Beauty Queen of the Silver Screen" he did M. Ehsan's Chandni Raat; with Nargis it was Meena Bazar and Chhoti Bhabhi; with Nigar Sultana it was Patanga, Sangeeta, K Amarnath's Bazar and Shaheed Lateef's Shikayat, with Munawar Sultana it was the hit Kaneez and Raat Ki Rani.
The Famed Friendship: Shyam and Manto
It was in Bombay Talkies that his friendship with renowned writer Saadat Hasan Manto struck firm roots. "Manto and Shyam were two bodies, one soul," says Bimal ji. In his book Stars from Another Sky (a translation from Urdu of Manto's experiences of the Bombay film industry), Manto dedicated the most poignant and heart-warming chapter to Shyam titled 'Murli Ki Dhun' (Shyam: Krishna's Flute). Manto was then an employee with Bombay Talkies where Shyam had got a contract for a film but the money came in as a trickle. Those were the days of struggle and the two buddies shared an apartment and expenses.
Murli Ki Dhun is replete with incidents that bring to life the large-heartedness of Shyam and their deep, intense friendship. One day when Shyam had received a tidy sum and Manto had no money on him, while returning on a train, Shyam halved a wad of ten rupee notes and asked his friend to take one bundle. Manto took one and got down at the station. Shyam had to go to meet another friend and as the train moved away Shyam waved some money at his friend and shouted, 'for safety's sake I had kept this money away', laughing at his own joke.
Manto and Shyam shared their thoughts, works and dreams. If Shyam would be privy to the stories Manto wrote, Manto would know everything about the films he was doing and his co-stars and colleagues. Shyam's home in Poona saw a steady stream of visitors from the world of films and literature including screenwriter and author Krishan Chander, poet-lyricists Rajinder Krishan and Raja Mehdi Ali Khan among others. Some of their rollicking drinking sessions led to hilarious incidents which Manto detailed in 'Murli Ki Dhun'. "Shyam bahut buland baan thha. Uski har baat, uski har harkat, uski har ada, oonche suron mein hoti thhi," writes Manto.
When success secured Shyam's financial status, he made sure that the whimsical and spendthrift Manto should have enough money to take care of his small kids and wife.
"After Manto migrated to Pakistan, Shyam would pine for his friend, and write letters to him. Manto would not reply. Shyam would get worried and send messages to his distributors, asking them to send money to him on his behalf," says Chadha. Manto never had to ask, Shyam would intuitively know his friend's needs.
Explains Bimal ji, "Shyam was completely against Manto's decision to move to Pakistan and tried to persuade him to change his mind but Manto would not budge. The two friends stopped talking to each other."
In Murli Ki Dhun, Manto fondly recalls the goodbye the two friends bid each other, as he set sail for Karachi. The day Manto was to leave, Shyam had come back from the shooting to see his friend off. He shared two drinks with his friend, not speaking a word, and then stood up and said, 'Chalein'? He helped him with his luggage and kept cracking jokes all the way to the Mumbai seaport. When Manto was boarding the jetty at the ship's whistle, Shyam shook his friend's hand, cried, Hiptullha! and walked away down the gangway in firm strides without looking back.
And if you are wondering what is 'Hiptullha!', it was a word coined by Manto, spun from an odd-sounding name of a cricketer he had noticed in a newspaper and he used it liberally as an exclamation or an expression of excellence till the coinage became popular in the film circles with several derivatives such as something that needs to be "hiptullized" or something is not "hiptullha enough". When in a gathering, a curious Ashok Kumar had asked Shyam what it meant, a guffawing Shyam had simply termed it as a "Mantoism".
Bimal ji explains, when Shyam visited Lahore for a premiere of a film, the day he landed he sought out the whereabouts of his friend. By that time he had become a star and was hounded by fans. Though Manto met up with him and the two friends hugged each other in delight, the steady stream of visitors and crowds of fans did not let them spend much time with each other.
Bolo ji dil loge (Patanga, 1949) C Ramchandra / Rajinder Krishan / Shamshad Begum and Rafi
It was an Era of Creativity and Excellence
That was Shyam, a happy-go-lucky man, a caring, affectionate, and doting friend, son, brother, father, husband, uncle – showering his love and laughter on everyone dear to him. Among his closest pals from Lahore and Rawalpindi was actor Om Prakash. Their bond of friendship prompted them to buy houses opposite each other in Union Park (named Shyam Park after the actor's death and now renamed as Maitreyi Park), off the Chembur Naka Road. A narrow path connected the Union Park road locality with RK Studios. Along the same stretch of road were the homes of actor-director Kishore Sahu, filmmaker Ramesh Saigal, Trilok Kapoor, actress Nalini Jaywant and further down, around the turn, lived Ashok Kumar. The era and the environment would be thriving with creativity.
"I have very strong memories of those days as I was the first born of our generation in the family and the most loved one," says Bimal ji. When Shyam took on a negative role for Ramesh Saigal's Samadhi, it was much debated among his friends who were aghast about how can a hero, a star, play a negative role. Shyam got his green signal from his mother as Ramesh Saigal was a close friend. Samadhi, woven around Netaji Subhas' Indian National Army, starring Ashok Kumar and Nalini Jaywant in the lead, was a superhit with an iconic song Gore gore o banke chhore topping the charts. Shyam's role earned much appreciation too. Music director C Ramchandra scored hit music for several of Shyam's films including Samadhi, Patanga, Sangeeta and Shabistan. They were all friends and very happy for each other. It was a different era.
Shyam was deeply in love with his wife Mumtaz Qureshi (nicknamed Taji), a beautiful lady and aspiring actress. The apple of his eye was his daughter Sahira. When Shyam passed away, she was one year old and his son Shakir (named Shekhar at birth) was born two months later in June.
Taji migrated to Pakistan and the two children grew up there. Sahira went on to become a popular TV actress with her famed husband the producer-director-actor Rahat Kazmi, making popular television serials such as Dhoop Kinare and Parchhaiyyan, starring her. Sahira's son is also an actor and is now working in Hollywood. Shakir, who is said to resemble his father, lives in London. Says Bimal ji, "Shyam was most loved by the entire family. Not a day went without my parents remembering him. There are pictures of him in all our homes. He lived and loved and spread happiness."
As Manto describes Shyam with soul-touching affection in Murli Ki Dhun:
Woh har khubsoorat cheez pe marta thha.
Mera khayal hai ki maut zaroor khubsoorat hogi, warna woh kabhi na marta.
Usko tapish aur hiddat se pyar thha. Log kehte hain ki maut ke haath thande hote hain. Main nahin manta.
Shyam thande haathon ka bilkul kaayal nahin thha. Agar wakai maut ke haath thande hote to usne bas yeh kehkar ek taraf jhatak diye hote, 'Hato Badi Bi. Tum mein khuloos nahin'.
Kaho ek baar (Shabistan, 1951) C Ramchandra / Qamar Jalalabadi / Geeta Dutt and Talat Mahmood

Shyam's Filmography
Gowandi (1942) (Punjabi) – with M Ismail, Veena, Manorama and Asha Posley
Khamoshi (1942) – with Ramola
Man Ki Jeet (1944) – with Neena, Rajkumari
Room No. 9 (1946) – with Geeta Nizami
Aaj aur Kal (1947) – with Nita, Nayantara
Majboor (1947) – with Munawar Sultana
Shikayat (1948) – with Nigar Sultana
Bazaar (1949) – with Nigar Sultana
Chandani Raat (1949) – with Naseem Bano
Chaar Din (1949) – with Suraiya
Dada (1949) – with Munawar Sulltana
Dillagi (1949) – with Suraiya
Kaneez (1949) – with Munawar Sultana and Kuldip Kaur
Naach (1949) – with Suraiya
Patanga (1949) – with Nigar Sultana
Raat ki Raani (1949) – with Munawar Sultana
Sangeeta (1949) – with Nigar Sultana
Chhoti Bhabhi (1950) – with Nargis
Meena Bazar (1950) – with Nargis
Nirdosh (1950) – with Kuldip Kaur
Samadhi (1950) – with Ashok Kumar and Nalini Jaywant
Suraj Mukhi (1950) – with Rehana
Wafa (1950) – with Nimmi
Kale Badal (1950) – with Meena Shorey
Madhuban (1950)
Dharkan (1951)
Bhaiyya Ji (1951)
Shabistan (1951) – with Naseem Bano
Murli Ki Dhun (Mahmood Farooqui reads reminiscences of Shyam by Saadat Hasan Manto published in Manto's collection of essays Stars from Another Sky
Pictures used in this article are courtesy Bimal Chadha, unless otherwise attributed.
Books by Saadat Hasan Manto
Hope you enjoyed reading…
… we have a small favour to ask. More people are reading and supporting our creative, informative and analytical posts than ever before. And yes, we are firmly set on the path we chose when we started… our twin magazines Learning and Creativity and Silhouette Magazine (LnC-Silhouette) will be accessible to all, across the world.
We are editorially independent, not funded, supported or influenced by investors or agencies. We try to keep our content easily readable in an undisturbed interface, not swamped by advertisements and pop-ups. Our mission is to provide a platform you can call your own creative outlet and everyone from renowned authors and critics to budding bloggers, artists, teen writers and kids love to build their own space here and share with the world.
When readers like you contribute, big or small, it goes directly into funding our initiative. Your support helps us to keep striving towards making our content better. And yes, we need to build on this year after year. Support LnC-Silhouette with a little amount – and it only takes a minute. Thank you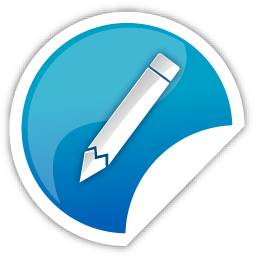 Whether you are new or veteran, you are important. Please contribute with your articles on cinema, we are looking forward for an association. Send your writings to amitava@silhouette-magazine.com
Silhouette Magazine publishes articles, reviews, critiques and interviews and other cinema-related works, artworks, photographs and other publishable material contributed by writers and critics as a friendly gesture. The opinions shared by the writers and critics are their personal opinion and does not reflect the opinion of Silhouette Magazine. Images on Silhouette Magazine are posted for the sole purpose of academic interest and to illuminate the text. The images and screen shots are the copyright of their original owners. Silhouette Magazine strives to provide attribution wherever possible. Images used in the posts have been procured from the contributors themselves, public forums, social networking sites, publicity releases, YouTube, Pixabay and Creative Commons. Please inform us if any of the images used here are copyrighted, we will pull those images down.