The diamond nose-pin had lost all its glamour. Pattu was ready to forego anything, if only she could save her husband.
By 

Bindu V. Shridhar
Pattu glanced at herself in the mirror. At thirty five, she was still beautiful. A few drops of water shone on her fair forehead. Her almond shaped eyes were darkened with kajal and the fragrance of sandalwood and vermilion still clung to her skin. She applied a bright red kumkum dot on her forehead. She knew she looked wonderful, even in the faded green cotton sari.
Pattu loved luxury. She loved silk saris, fine food, jewelry and all the glamour attached to them. Her husband Sivaraman was a simple, honest and straightforward fellow. He worked at the collector's office. He had aged parents to take care of and two small children who outgrew their clothes every few months. Needless to say, they could not afford anything even remotely luxurious.
Pattu studied her face in the mirror. It could have belonged to a princess. Two tiny studs adorned her ears and a small gold nose-pin glistened on her pert little nose. Pattu sighed. If only she could have a diamond nose-pin.
She had seen a lovely besari (nose-pin) with six diamonds and a single ruby at the goldsmith's house. She had fallen in love with it at first sight. It was just the right size for her, and the diamonds blinked at her invitingly. She knew she could never own it, but she asked the price anyway.
"Twenty thousand rupees," the goldsmith told her. "The best blue diamonds in the whole country. You don't get stuff like this anymore."
She held the nose-pin in her hands carefully and turned it so that it shone brilliantly in the morning light.
"Mrs. Raman has bought one, just like this."
Mrs. Raman was Pattu's neighbor. Her husband was at a level higher than Sivaraman and Mrs. Raman never allowed her to forget that. Nor did she ever miss an opportunity to flaunt her silks and jewelry in front of Pattu.
Pattu had often complained about the woman to Sivaraman.  "The man takes money under the table. Otherwise how do you think he can afford to live like he does?" Sivaraman told her.
"At least he takes good care of his family and sees to that they never want for anything!" Pattu retorted bitterly. Sivaraman flinched, but he never let Pattu know how deeply she had wounded him.
As days passed, Pattu grew more and more bitter. The diamond nose-pin had become an obsession. The more she saw Mrs. Raman with the nose-pin, the more she wanted it. She started losing interest in her home, her husband, her children. She often spent hours in front of the mirror, imagining how she would look with the diamond nose-pin. Not a day passed without her nagging Sivaraman about it.
Then suddenly one day, Sivaraman surprised her with the nose-pin. The same besari with the six diamonds and single ruby. Pattu was overjoyed. It did not cross her mind to question her husband as to where he had got so much money from. She wanted the nose-pin and she had it. She was thrilled. She put it on and admired herself in front of the mirror. The diamonds glittered in the light. Pattu looked like a goddess. Pattu smiled to herself. Now let Mrs. Raman showoff!
Pattu flaunted her newly acquired possession. She wore it everywhere. All her neighbours admired the nose-pin and commented on how lovely Pattu looked. Even the unflappable Mrs. Raman grudgingly acceded that Pattu's diamonds were as good as hers. With her obsession satisfied, Pattu became more loving and attentive to her husband and children. Her old warmth resurfaced.
It was then that she began to notice Sivaraman's withdrawal. It was almost as if he was hiding something from her. Whenever she tried to question him, he walked away or changed the subject. But some guilt weighed heavily on Sivaraman and it was showing.
It was a few weeks later that the arrest occurred.
All the neighbours had gathered round the house. Pattu was returning from the market when she heard the rumor. Someone from the collector's office had taken a bribe and had been caught red handed. Pattu was shell shocked.
The niggling doubt that had been tormenting her for the last few weeks became a surety. Now she knew where the money for the besari had come from. She was overcome by a great feeling of remorse. Her husband had done it for her. He, who had never in his life even contemplated dishonesty, had accepted a bribe and wrecked his entire career. All because of her vanity and obsession for a worthless piece of stone! Tears welled up in Pattu's eyes.
The diamond nose-pin had lost all its glamour. Pattu was ready to forego anything, if only she could save her husband.
The police had formed a ring around the accused and were leading him away. Pattu could not even catch one last glimpse of her husband. She stood by the road, desolate and tearful.
Sivaraman called out to her. Pattu turned and caught sight of him coming towards her. She could not believe her eyes.
Sivaraman saw her tear stained face. "Why on earth are you crying?"
Pattu could hardly speak. "I thought the police had arrested you!"
Sivaraman looked so taken aback at the statement that Pattu would have laughed at his indignant expression if the matter had not been so serious.
"What on earth made you think something like that!"
"Well, you got me the diamond nose-pin. I know we can't afford that! And you have been acting so guilty, lately… So I assumed you took the bribe."
"You and your assumptions! But you are right. I have reasons to feel guilty about the diamond nose-pin…" Sivaraman thought this was the best opportunity to confess his crime. The guilt was killing him.
Pattu felt apprehension threatening her relief.
"Pattu, I hope you have the strength to bear what I am going to say…"
Sivaraman was visibly nervous. "About that diamond nose-pin…"
"What about it?"
"Well, the diamond nose-pin…" stuttered Sivaraman.
"For heavens sake, tell me quickly!"
"Well, the diamond nose-pin is a fake!" Sivaraman seemed relieved to get it out of his system.
This short story was first published in Meghdutam.com (between 1999 to 2003)
L&C brings you some collectors' items and choicest Nose Pins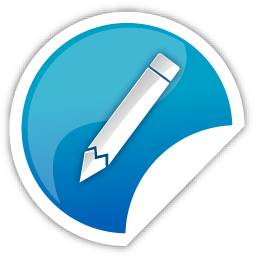 Learning and Creativity publishes articles, stories, poems, reviews, and other literary works, artworks, photographs and other publishable material contributed by writers, artists and photographers as a friendly gesture. The opinions shared by the writers, artists and photographers are their personal opinion and does not reflect the opinion of Learning and Creativity emagazine. Images used in the posts (not including those from Learning and Creativity's own photo archives) have been procured from the contributors themselves, public forums, social networking sites, publicity releases, Morguefile free photo archives and Creative Commons. Please inform us if any of the images used here are copyrighted, we will pull those images down.
Take care of children with sensibility and raise them with love and affection because they are our future generation who will take care of the country tomorrow.