Love is… Claiming Rights: Teri Zulfon Se Judaai to Nahin Mangi Thi
Attitude speaks, sings and wins hearts as Dev Anand reminds Asha Parekh of his love, his right and his desire. Anand Desai (in maroon font) and Antara explore the trend-setting music created by Shankar Jaikishan in Teri zulfon se (Jab Pyar Kisi Se Hota Hai), a formula that Nasir Hussain perfected and re-used 16 years later in Hum Kisi Se Kum Nahin.
"Cock your hat – angles are attitudes," said Frank Sinatra. Dev Anand wears his attitude in every angle. A slight tilt of the head and a blink of the eyes, the back-brushed hair with its characteristic tuft and that winning smile!
Attitude speaks, sings and wins hearts as Dev Anand reminds Asha Parekh of his love, his right and his desire. In a club room packed with the social elite and the rich Sheikhs, all that Asha can do in return is flash her eyes in suppressed indignation.
Film: Jab Pyaar Kisi Se Hota Hai (1961)
Music: Shankar-Jaikishan
Lyrics: Hasrat Jaipuri
Singers: Lata Mangeshkar and Mohd Rafi
The prelude to the song is actually a poetic provocation. Its Asha Parekh who sparks it off with her 35 seconds A capella (with Lata Mangeshkar giving her voice), throwing an open challenge to Dev. The A capella blends intimately as a part of the song.
Now Dev Anand picks up the baton, gently to begin with and then with emphasis to drive home all that he wanted from his lady love – nothing more but to be bound to her forever. Too much to ask?
Teri zulfon se judaai to nahin mangi thi
Qaid mangi thi rihaaee to nahin mangi thi
Love is… to find bliss in imprisonment, to never want to be free. Hasrat Jaipuri's opening lines are turned into a masterly introduction by Shanker Jaikishan's music that aptly captures the tension.
Mohd Rafi starts with a 3 seconds intro – where you have a Mandolin with an underlying Sarod, which then dissolves into 4 Violin Legatos. Soft, leisurely.
And then the Dholak pick up surprises you. It starts at the word 'qaid mangi THI…[0.20] rather than a normal start that could be expected at RIHAAEE toh nahi mangi thi [0.22] and that subtle 2 second earlier pickup makes it even more interesting.
The Triangle played with a "Clutch and Release method" and the monotonous Khanjari and Chimta slaves all through to create a lovely pattern. Notice the entry of the Triangle only in the cross line.
There is a small change in the Dholak pattern between 0.37 and 0.49 when the cross line is repeated [once more at 1.21]. Listen to the Toca's from 1.08 onwards briefly.
Shankar Jaikishen generously  used the Side Rhythm in this song and at times as dominant in parts – Sitar,  Triangle, Dholak, Musical Sticks, Mandolin, Sarod , Khanjari, Chimta and Toca's. Result? The trusted SJ team of musicians including Jayanti Panchal and Suresh Pardesi and the Side Rhythm greats created this wonderful  masterpiece in Raag Yaman Kalyan and Taal Keherwa.
The first interlude has 5 Udu Bayan patterns with wave Violins – a fantastic creation. This is again repeated in the second interlude.
Now Rafi climbs into a higher note:
maine kya zulm-m-m-m kiya
aap khafa ho-o-o baithe-e-e
stretching the ending notes.
Well, Dev Anand's may be reminding his beloved about all that is rightfully his "haque' but Asha Parekh not only tries hard to shrug all that wooing off with cold indifference but also showers extra attention on her unscrupulous suitor Pran to rub in the salt further. Does this remind you of a similar situation, another Mohd Rafi hit? If you love Hindi film songs, you can't miss the feeling of déjà vu – a club song, a dejected hero trying to remind his sweetheart of her childhood commitment to marry him, an infuriated heroine trying her best to cold shoulder the hero's claims and a smugly smiling suitor.
Sixteen years later Nasir Hussain repeated the magic of Teri zulfon se in Jab Pyaar Kisi Se Hota Hai (1961) in Kya huya tera vaada in Hum Kisi Se Kam Nahin (1977). Apart from the same situation, the sentiments expressed in the song found a mirror reflection in the Tariq-Kajal Kiran-Rishi Kapoor triangle (except that Rishi Kapoor had no evil designs as Pran had and ended up rather surprised at Tariq's musical tirade).
Notice how mera haq thha teri aankhon ki chhalakti maie par finds an echo of pathos in
yaad hai mujhko tumne kaha tha, humse nahin roothenge kabhi
Cheez apni thi parayee toh nahi maangi thi 
Qaid mangi thi rehaee toh nahi mangee thi
Then Dattaram again surprises in the last antara where a different Dholak pattern emerges – a double chhati at 2.58 ONLY ONCE. This is the beauty of SJ-Dattaramji combo.
And then Dev sings….apne bimaar pe itna bhi sitam theek nahi.. the use of the word Bimaar  by Hasrtaji amplifies the distress of a man  in Love.
and he goes on
Teri ulfat mein buraai toh nahi maangi thi
Ulfat is a common Urdu word meaning love and affection. Observe how Rafi escalates the pitch briefly at the words.. Bimaar and Buraai
The song pleasantly flows ahead till the end.
Nasir Husain had migrated from Calcutta with one basic story idea. When he narrated it to Sashadhar Mukherji, it was signed up to be made as Munimjee (1955). With Dev Anand and Nalini Jaywant in the lead, the film was directed by Subodh Mukherji while story, screenplay and dialogues were by Nasir Husain.
In 1957, Nasir Husain turned a director with Tumsa Nahin Dekha, but could not afford Dev Anand yet. Thus with his third directorial venture he signed on Dev to be his hero in Jab Pyar Kisi Se Hota Hai (1961). For the first and only time he signed top billed Shankar Jaikishen as his music directors. The film and each of its songs were super hit.
Apart from the same situation, the sentiments expressed in Teri zulfon se judaai to nahin mangi thi found a mirror reflection in Kya hua tera wada (Hum Kisi Se Kum Nahin, 1977) RD Burman / Majrooh Sultanpuri / Mohd Rafi. Nasir Hussain recreated his own earlier hit in a new style. This RDB number shock starts with a slap on the face of the guitar and then indulges in a roar of excellent string work, winning hearts and awards. But aah… that's another story!
(With inputs and insights by Peeyush Sharma)
When Cinema Matched Music Beat by Beat: Nadiya Kinare in Abhimaan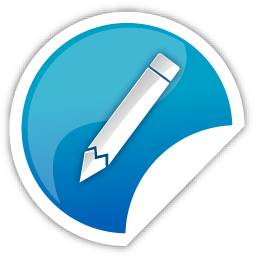 Whether you are new or veteran, you are important. Please contribute with your articles on cinema, we are looking forward for an association. Send your writings to amitava@silhouette-magazine.com
Silhouette Magazine publishes articles, reviews, critiques and interviews and other cinema-related works, artworks, photographs and other publishable material contributed by writers and critics as a friendly gesture. The opinions shared by the writers and critics are their personal opinion and does not reflect the opinion of Silhouette Magazine. Images on Silhouette Magazine are posted for the sole purpose of academic interest and to illuminate the text. The images and screen shots are the copyright of their original owners. Silhouette Magazine strives to provide attribution wherever possible. Images used in the posts have been procured from the contributors themselves, public forums, social networking sites, publicity releases, YouTube, Pixabay and Creative Commons. Please inform us if any of the images used here are copyrighted, we will pull those images down.