Monica Kar pays a personal tribute to 12 music directors who created note-worthy compositions in 1963, the year she was born, and have definitely had a hand in keeping her music-crazy for the past 55 years. As many as 22 music directors gave quality music in that year and many of those creations went on to become immortal in the hearts of music lovers – including this writer.
In 1971, Shaily Shailendra, the son of lyricist Shailendra, wrote Jab hum honge saathh saal ke aur tum hogi pachpan ki, bolo preet nibhaaogi na tab bhi apne bachpan ki, for the multi-generational Kapoor starrer, Kal, Aaj aur Kal. And, while that movie and song are not yet 60, the movies of 1963 are "pachpan" (55) this year.
As I turn 55 with them, I look back to nibhao preet with the songs of my childhood and their effect on me through the last 55 years.
I wish I could share 55 songs in honor of that year and its music – tope ki pachpan salaamiyaan to 1963!
Arrey, arrey, I was just joking! Let's limit ourselves to 12 topon ki salaami, one for each month of the year!
Did I just hear some sighs of relief? Now this is a serious compromise, please understand, given that as many as 22 music directors gave quality music that lives on 55 years after it was created.
This is my personal tribute to 12 music directors who created note-worthy compositions in the year I was born and have definitely had a hand in keeping me music-crazy for the past 55 years. The list is in no particular order. On any given day, the weather, my mood, world news, personal relationships, all these factors and more may influence to make one composer get a slight edge over another, or at least, one composition over another.
The World in 1963
Since art and history have a close connection. Let's take a look at what was happening in our world historically in 1963.  By and large, it was a year like any other, with the world going through changes in its evolution, with some firsts, and some endings. 1963 saw the first ever flight of the Boeing 727 jet, the opening of the first discotheque in Los Angeles, called Whiskey-a-go-go; the first US female world figure skating champ, Tenley Albright making a splash in sports, while James Whittaker, the first American conquered Mt. Everest, and Valentina Tersehkova a Russian astronaut became the first ever woman in space aboard the Vostok 6.
Yugoslavia was proclaimed a Soviet Republic; Senegal adopted a new constitution, Ayatollah Khomeini of Iran was arrested and the Federation of Malaysia was formed. Hurricane Flora killed 6,000 people in Haiti and the Dominican Republic, even as a cyclone hit Chittagong and killed approximately 22,000 and racial bomb attacks killed people in Alabama.
Amid the many happenings in the world, a few events made it to our history books. Martin Luther King delivered his "I have a dream" speech at Lincoln Memorial in Washington DC and 12 days later 20 black students entered public schools in Alabama for the first time.
Robert F Kennedy was assassinated approximately three months after establishing the first ever hotline between Washington DC and Moscow and two months after proposing a joint US-Soviet voyage to the moon.
But what about the music world? It was a year that quite changed music forever. While 6-year old Donny Osmond made his singing debut, Neil Simon's Barefoot in the Park premiered at New York and The Rolling Stones went on their first tour, it was the Beatles that shook the world, much like the assassination of America's favorite President, John F Kennedy, shook the western hemisphere. The Beatles released their first album Please Please Me, also their first silver disc, and within six months had taken the world by storm, enough to warrant the coinage of the term 'Beatlemania'.
To say that the Beatles changed the history of music in an unprecedented way would be to state the obvious. But that they themselves were also, during their career span, inspired by Indian music, composers, instruments, yoga, meditation and spiritual gurus is also well-documented. Of course there was western influence in Hindi film music before the Beatles. Yet, the 60s saw the world opening up and cross-cultural influences become more popular in daily life.
Hindi Film Music in 1963
Our Hindi film industry saw many noteworthy musical scores release in 1963. Some never-to-be-forgotten movies. Some giant composers in the evening of their musical journeys, like Hemant Kumar, Husnlal Bhagatram, Madan Mohan, C Ramchandra, and N Datta; while, for some, the sun had just risen on their careers, like Laxmikant Pyarelal. Yet others were enjoying the benevolence of the sun full force by then. Some of these were OP Nayyar, Kalyanji Anandji and Shankar Jaikishan.
Yet others, like SD Burman, Roshan and Ravi were on a high that year, giving one hit after another. While Roshan won the only Filmfare Award of his career for Taj Mahal, and SD Burman gave as many as three completely spectacular and diverse hit albums, perhaps no one else was quite as busy as Ravi was, having 12 releases in that one year!
But we're getting ahead of ourselves. Let's start, as they say, at the very beginning.
The beginning of the year, 1963.
C Ramchandra
On 27th January, 1963, in an unprecedented, never-before, never-after, Live event at the National Stadium in New Delhi, Lata Mangeshkar sang in front of the President and Prime Minister of India. The song was written by Kavi Pradeep, and composed by that maverick, C Ramchandra. A day after Republic Day, two months after the end of the Sino-Indian war of 1962, the event had been organized as a fundraiser for the Army Welfare Fund. No one expected this one non-film song to become the rage that it did, except perhaps the lyricist, Kavi Pradeep. In this lyrics-rich nationalist address, the music does what it needs to do, perfectly. It becomes a scaffold, providing a structure in which these emotions may reach their culmination and elicit the required response from listeners.
At once saluting the jawaans who gave their lives for the safety of their country, invoking feelings of being one under the umbrella called 'Hindustan' and claiming her as a collective mother, the song's lyrics and composition endeared one and all by its inclusivity. 55 years later, one can't help being moved by this loving tribute to our soldiers and our Motherland.
Written as a story, with a beginning, Tum bhool na jao unko, issliye suno ye kahaani, and end – tum bhool na jao unn ko, issliye kahi ye kahaani, the middle of this story was graphic enough to make ordinary civilians appreciate the Armed Forces and their sacrifices.
Jab ghayal hua Himalay, khatre mein padi azaadi
Jab tak thi saans lade vo, phir apni laash biccha di…
Koi Sikh koi Jaat-Maratha, koi Gurkha, koi Madrasi
Sarhad par marnewaala, har veer tha Bharat-vaasi
Jo khoon gira parbat par, vo khoon tha Hindustani,
Jo shaheed huye hain…
Jab ant-samay aaya to, keh gaye ke ab marte hain
Khush rehna desh ke pyaaron…ab hum to safar karte hain
Kya log the vo deewane, kya log the vo abhimaani
Jo shaheed huye hain unki zara yaad karo qurbaani…
Ending with an emotionally charged, spectacular salute to Jai Hind, Jai Hind ki sena! Even as the music first revs up and then slows down, fading away to a whisper.
Aye mere vatan ke logon – (at the National Stadium, New Delhi, 27 Jan, 1963) C Ramchandra / Kavi Pradeep / Lata Mangeshkar 
Having started the year with this dedication, C Ramchandra had only one other release that year. Bahurani starred Mala Sinha and Guru Dutt and had compositions that were classically rich. Remember the ones that became popular, Main jagun saari rain, sajan, tum so jao and Balma anari mann bhaye? And even the ones that didn't quite make it including a qawwali and the seemingly nonsensical Eetal ke ghal mein peetal, sung by Hemant Kumar/Guru Dutt. But you wonder how nonsensical it could have been, coming as it did from the pen of Sahir.
Here, in complete contrast to the scaffolding in Aye mere vatan ke logon, hear the richness of the sitar and tabla, as important as Lata's beautiful vocals.  Both C Ramchandra songs sung by Lata, in the same year; yet, what a difference in tonal quality and emotion in both!
Probably the same difference exists in the works of the two poets who wrote these beauties and the same variety exists in this musical-madhatter-of-a-composer's work!
C Ramchandra's contributions to 1963, nationalistic and classical-rich in nature, may very well be responsible for my passion for these two genres.
Balma anari mann bhaye (Bahurani) C Ramchandra / Sahir Ludhianvi / Lata Mangeshkar
Naushad
Naushad, the man with the 100+ orchestras, the one whose songs in, among many films, Anmol Ghadi, Aan, Baiju Bawra, Shabab and Mughal-e-Azam had already earned him millions of fans, gave a soft, romantic release in 1963, called Mere Mehboob. Now, it doesn't matter if you have to choose one song from one movie of Naushad's or 10; choosing one song is impossible. But, then, how can you go wrong with Naushad? Each song is an aural delight.
Mere Mehboob is an unusual album, in that it has only one male-female duet, yet two female duets. And one of those female duets is strange in itself because there are two singers for one actress on screen! Maybe it was visualized differently and the director changed his mind later. We have Ameeta on screen singing Jaaneman ik nazar dekh le, tere sadqe idhar dekh le in the voices of Asha and Lata.
The other female duet is a delight to watch with the friends trying to prove whose beloved is better in Mere mehboob mein kya nahi. The composition of both is reminiscent of the qawwali structure, except these are not sit-down songs. As is the third dance number Allah bachaye naujawaano se. With Naushad at the helm, the piano flows effortlessly into the tabla in Aye husn zara jaag tujhe ishq jagaaye; the confessional Tum se izhaar-e-haal kar baithe, becomes a delight; as does Lata's Tere pyar mein dildaar.
But what gets the heart racing is Rafi crooning Mere mehboob tujhe meri muhabbat ki qasam. Shakeel, the wordman here pulls out all the stops.  Enough to have all the women hearing it envy the gorgeous Sadhana, and the men borrow Shakeel's words and Naushad's composition to earn some points with their ladies! But how to get Rafi's voice and expression?
Bhool sakti nahi aankhein wo suhana manzar,
Jab tera husn mere ishq se takraya tha
Aur phir raah me bikhre the hazaron naghme,
Main wo naghme teri aawaaz ko de aaya tha
Saaz-e-dil ko unhi geeton ka sahara de de,
Mera khoya hua rangeen nazara de de
Mere mehboob, tujhe meri mohabbat ki qasam…
I guess I can safely blame Naushad's instrument-rich compositions, and this killing-me-softly type of album for becoming such an easy target for all expressions of Romance!
Mere mehboob tujhe meri mohabbat ki qasam (Mere Mehboob) Naushad / Shakeel Badayuni / Mohd Rafi
OP Nayyar
But if the richness and etiquette – adaa, adaab – of Naushad's music leaves you breathless, as does his arrangement of instruments, what will you say to the energy in OP Nayyar's music? OP Nayyar of the rhythm and melody fame. OP Nayyar of the how-to-have-fun-while-romancing fame. The man who puts a spring in our steps, rainbows in our eyes and smiles in our hearts! The man and his genius might as well be called an alchemist! Or, at the very least, a mood changer.
Lata Jagtiani, the renowned author of O.P. Nayyar- King of Melody, has this to say in her exhaustive opus, "Unlike other talented music composers, this man was a blazing light, the absolute home-spun genius of melody. He was no mere mortal; he was not only born for music; he was its very embodiment."
In the same book, Peeyush Sharma, an expert on Hindi film music and Consulting Editor, Learning and Creativity-Silhouette Magazine, says, "Like in a bouquet of white and yellow flowers, if you place one blood-red rose, it would attract all the attention. That's the Nayyar song, full of joie de vivre."
Having made his name and fame with albums like, among many, many others, Aar Paar, Mr & Mrs 55, CID, Naya Daur, Tumsa Nahi Dekha, and Howrah Bridge, 1963 saw the release of only one soundtrack from the maestro.
But what an album! Phir Wohi Dil Laya Hoon had 9 songs, each one a super hit! I mean, how do you start to choose a favorite from this album? The title song's Banda parwar, thaam lo jigar quite literally has you pausing in your tracks, while the mischievous Aji kibla, mohtarma, Kabhi shola, kabhi naghma has a rhythm that makes you skip with sheer joy!
Not that it's all play, either. OP Nayyar could make you sit up to take note of deeper emotions besides fun, too! Think about Asha's expression in Mujhe pyar mein tum na ilzaam dete, Agar jaante ghum meri bebasi ka, with the spectacularly poignant tar-shehnai as the only instrument to lead the way in the prelude! Or, for that matter, the lyrics-rich, minimum-on-the-instrumentation duet Zulf ki chhaon mein chehre ka ujala le kar, Teri veeran-si raaton ko sajaaya humne, where two a Capella rubais precede the main song!
Majrooh's excellent poetry, coupled with a yearning Rafi, willing himself to fall in love, take OP Nayyar's music to great heights in Laakhon hain nigah mein, zindagi ki raah mein…especially as the music becomes wistful with a twang of the violin,
Jaanu na deewana main dil ka, Kaun hai khayalon ki malika…
Bheegi-bheegi rut ki chhaon tale, maan lo kahin vo aan mile
Kaise pehchanu, ke naam nahi jaanu, kise dhoondhein mere armaan,
ending in that killer Rafi-esque haaye!
But the song that has held me captured – not only because of its music, but the vocal expression, the lyrics and the visuals, et al – has been the Asha-rendered Aankhon se jo utri hai dil mein with its hard-to-beat Khud dhoondh rahi hai shama jise kya baat hai uss parwane ki.
The combination of wistfulness, a dreamy nostalgia, a hopeless yearning and the strength of resolve in just one verse astounds and amazes the listener. The music, the words, the vocal expressions seem soaked in all of the above feelings all at once!
Andaz vo uss ke aane ka
Chupke-se bahaar aayi jaise
Kehne ko ghadi-bhar saath raha
Par umar guzaar aayi jaise
Unn ke bina, rahungi nahi
Kismat se ab jo kahin mil jaaye nazar deewane ki…
I say this a lot for OP Nayyar's music – Uff! No other expression does justice to the reaction his music arouses!
Now, what chance does a mere newborn have against an assault on the senses such as this one? What hope did I have to remain uninfected by the contagious OP Nayyar brand of fun and romance?
Aankhon se jo utri hai dil mein (Phir Wohi Dil Laya Hoon) OP Nayyar / Majrooh Sultanpuri / Asha Bhosle
Sajjad Husain
With a total of only 14 movies to his credit, Sajjad Husain, popularly known just as Sajjad, was a music director who was known to brook no nonsense, especially in matters of sur and taal.  Eminent musicologist Manek Premchand's Yesterday's Melodies, Today's Memories has this to say of this composer:  "People spoke of him not as a musician, but an entire orchestra… he loved the mandolin the most… the man who had played the difficult 'meend' on the mandolin – of all the instruments, in front of… Ustad Allauddin Khan, Bade Ghulam Ali Khan, Ahmedjaan Thirakwa, Nikhil Banerji, Ali Akbar Khan, and Pt Vinayak Rao Patwardhan" at a music event in Calcutta in 1956.
His 1963-release, Rustom Sohrab, known for its middle-eastern/Persian tones and five truly unforgettable melodies, introduced Iranian instruments. There is a peculiar yearning in the songs of this album. Did Sajjad know this was his last release? Was he yearning for what could have been, had he been more tolerant of people and mistakes, in general?
Consider the Talat-rendered Mazandaran Mazandaran, Asha's Ab der ho gayi vallah and that male triet, sung so wistfully by Manna Dey, Saadat Khan and Rafi, Phir tumhari yaad ayi aye sanam. Each one a gem.
Arguably the best song of the album is the Lata-sung Aye dilruba nazrein mila, kuchh to mile ghum ka sila with "its Arabic touches and that slow drag in rhythms" (quote, Manek Premchand). Apparently this is one of only two songs that the composer himself thought to be "really good" – imagine that! Just two songs that Sajjad thought were good! Not from the album. Only two songs from thousands of songs that had already been sung for Hindi films! And this is one of them.
That may well be.  But the song that can send me to a different planet in an instant from this album remains the swan song of my favorite female singer, Suraiya. Qamar Jalalabadi gives her some tantalizing lyrics to croon. There are three main players in this song – The harp, Suraiya's voice and those eyes in a veiled face!
I always think of this song like a tornado cloud – looks like a normal cloud from afar – soft, unthreatening, but, my goodness! what a tempest it carries within it!
Bujha do, bujha do, bujha do sitaaron ki shammein bujha do
Chhupa do, chhupa do, chhupa do haseen chand ko bhi chhupa
…because no one must see the desire threatening to spill out of control…
Yahaan roshni mehman ho gayi hai…
The tornado within, the storm of desire brewing
Ilahi ye toofan hai kis balaa ka, ke haathon se chhoota hai daaman hayaa ka
The confession
Khuda ki qasam aaj dil keh raha hai ke lut jaaun main naam le kar wafa ka
Tamanna tadap kar jawaan ho gayi hai, Chhupate-chhupate bayaan ho gayi hai…
And that alaap!
It's a wonder these lyrics passed the censors of the times, so potent are these words. On second thoughts, however, the words are exactly like the arresting visuals here. The alluring Suraiya, with only the eyes and those brows showing behind a mysterious veil and the delicately veiled lyrics both extend an alluring invitation to explore. Both tempt more with the unsaid, the unexpressed, the veiled, and the unseen.
Rustom Sohrab, in 1963 was Sajjad's swan song, coming after a gap of almost 8 years!
Almost as if he was waiting to brush us 1963-born people with his particular brand of madness before retiring!
Ye kaisi ajab dastan ho gayi hai (Rustom Sohrab) Sajjad Husain / Qamar Jalalabadi / Suraiya
References:
1. Jagtiani, Lata (2013). O.P. Nayyar King of Melody. Mumbai. Jharna Books.
2. Premchand, Manek (2003). Yesterday's Melodies Today's Memories. Mumbai. Jharna Books.
Continue reading to Part 2
Read the other parts of this exploration
Musically Yours, 1963 – Part 4
Hope you enjoyed reading…
… we have a small favour to ask. More people are reading and supporting our creative, informative and analytical posts than ever before. And yes, we are firmly set on the path we chose when we started… our twin magazines Learning and Creativity and Silhouette Magazine (LnC-Silhouette) will be accessible to all, across the world.
We are editorially independent, not funded, supported or influenced by investors or agencies. We try to keep our content easily readable in an undisturbed interface, not swamped by advertisements and pop-ups. Our mission is to provide a platform you can call your own creative outlet and everyone from renowned authors and critics to budding bloggers, artists, teen writers and kids love to build their own space here and share with the world.
When readers like you contribute, big or small, it goes directly into funding our initiative. Your support helps us to keep striving towards making our content better. And yes, we need to build on this year after year. Support LnC-Silhouette with a little amount – and it only takes a minute. Thank you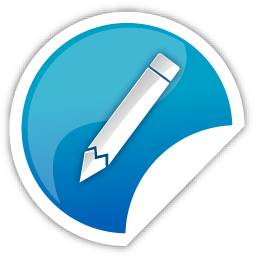 Whether you are new or veteran, you are important. Please contribute with your articles on cinema, we are looking forward for an association. Send your writings to amitava@silhouette-magazine.com
Silhouette Magazine publishes articles, reviews, critiques and interviews and other cinema-related works, artworks, photographs and other publishable material contributed by writers and critics as a friendly gesture. The opinions shared by the writers and critics are their personal opinion and does not reflect the opinion of Silhouette Magazine. Images on Silhouette Magazine are posted for the sole purpose of academic interest and to illuminate the text. The images and screen shots are the copyright of their original owners. Silhouette Magazine strives to provide attribution wherever possible. Images used in the posts have been procured from the contributors themselves, public forums, social networking sites, publicity releases, YouTube, Pixabay and Creative Commons. Please inform us if any of the images used here are copyrighted, we will pull those images down.