Musically Yours, 1963: Part 3
This is Part 3 in a 4-part series of essays, exploring the Hindi film music of 1963, the year of birth of this writer. In a personal tribute to composers who gave music that makes its presence felt even after 55 years, Monica Kar explores the enduring magic of three composer-duos – Shankar Jaikishan, Kalyanji-Anandji and Laxmikant-Pyarelal.
Remember, there was no Google in 1963. And while it may have taken me years – and Google – to research the events of my birth year, it didn't take me long to get enamored of the musical world in which I had been born. Nor did it take my loving parents to see what a lost cause I was and gift me what, to date, remains my brightest memory and my most prized possession – my own little Grundig transistor. Now taped many times over, just to look at it is to slip back into my comfort zone – a world where neither heat nor cold, day nor night meant anything. That transistor accompanied me everywhere. My girly dresses had to have pockets big enough for the Grundig to accompany me. It sang to me as I slept each night, softly, under my pillow, to avoid getting into trouble with mom. My older sister turned it off after I went off to sleep, most nights. A small act that earned her a fan for life.  The Grundig accompanied me to two boarding schools and many homes, even as my family kept relocating every few years, thanks to the spirit of adventure in my father.
Armed with that Grundig transistor under my ear, Vividh Bharati as my radio station of choice, my awareness started to extend to sangeetkar and geetkar ka naam hai…. You've heard the saying "two is better than one"? Well, apparently, some musicians thought the same! They teamed up with musical partners to create compositions that have stood the test of Time.
Three composer-duos who made some interesting music in 1963 continued to create waves through the 60s and solicit thousands of requests each week from groups in Jhumri Talaiyya, among others, on Vividh Bharati and becoming chart-busters on Binaca Geetmala on Radio Ceylon! These were mostly songs of great energy and rhythm. In fact, music started to change in the 60s to reflect the changes around us. A whole new generation coming of age after Independence, stepping forward from behind the shadows of the hardships faced by their hard-working immigrant parents; the extended family structure breaking down to the nuclear unit of families, youngsters more ready to "have a good time".
This is not to say that the music in the 60s was 'bad'. It was different from the music of the 50s. The pattern of orchestration changed. 'Beat' started to become the focus of a song. The lyrics began to get simpler, the poetry becoming less, well, poetic, especially as the 60s marched on. The language became less-Urdu, more-Hindi. 'Catchy' music became the demand and the supply, interspersed, still, by little gems in the tradition of the 50s. And this trend continued until the mid-70s. Songs became more hummable. This was the musical climate in which I was born.
Born to hum! 🙂
LAXMIKANT PYARELAL (L-P)
The duo that started their career graph as composers in 1963 were Laxmikant and Pyarelal. They opened their composer-account with Parasmani. And what an account it turned out to be! 35 years of being musical partners and 400-odd films together, until Laxmikant's death in 1998. Whew!
Laxmikant and Pyarelal started out as musicians separately. Laxmikant was a mandolin player, while Pyarelal trained to learn the violin. They started out playing for orchestras, then becoming music arrangers before joining the already established Kalyanji Anandji as assistants, individually.  But what's interesting is that Laxmikant was fond of Shankar Jaikishan's compositions, as reported by Manek Premchand in Yesterday's Melodies, Today's Memories.
Their first break, Parasmani, a B-grade film starring Mahipal and Geetanjali, a fantasy drama, was a 'hit' at the box office. I'm positive the music of the movie contributed hugely to this outcome. It seems as if the duo's musical abilities had been in incubation and here was the perfect first "birth". Six songs, all of which got air space on the radio each week throughout the 60s! And till much later, too. As many as 3 lyricists contributed to the album. Farooq Kaiser, Indeevar and Asad Bhopali wrote simply and charmingly for this album. I could choose to showcase any of these six songs and they would all bring back hours of listening enjoyment for me. Nowhere close to being earth-shattering compositions, this was a beautiful, popular, successful album for the duo to have started off their careers with; it made them audience-and director-favorites for many years.
The movie has only two of its songs in Eastman Color; the rest are in Black & White, to match the story. The movie gets all sorts of magical hues once the fantasy part of the story starts! Hansta hua noorani chehra, written by Faooq Kaiser and sung with gusto by Kamal Barot and Lata was hugely popular on radio; as was the other colored duet, Vo jab yaad aaye, bahut yaad aaye, with its sweet poetry by Asad Bhopali. A huge personal favorite, the words of viraha connected instantly with the listener with a dhun that stayed with you long after.
Aaahtein jaag utthin, raaste hans diye,
Tthaam kar dil utthe, hum kisi ke liye
Kayi baar aisa bhi dhokha hua hai,
chale aa rahe hain vo nazarein jhukaaye…
And…
Magar rote-rote hansi aa gayi hai
Khayaalon mein aa ke vo jab muskuraaye…
But…
Bahut koshishein ki, magar dil na behla
Kayi saaz chhede, kayi geet gaaye…
The black-and-white songs of this movie did not get any less attention. It hardly mattered as it was the Radio that certified hits and misses in our musical world at that point of time.
The Mukesh-Lata chhed-chhad Chori-chori jo tumse mili to log kya kahenge with that shehnai and Lata's high-pitched solo, Mere dil mein halki si vo khalish hai jo nahi thi with that absolutely fabulous flute trilling placed at exactly the right moments to create flutters in the listener's heart are catchy compositions that put a spring in your day.
The Helen-Lata-Farooq Kaiser Ooi ma, ooi ma ye kya ho gaya is a whirlwind! Especially the interludes that feel almost like gusts of wind that come knocking at your window heralding a storm. In fact when the antaras start you almost want to take a moment to catch your breath! L-P do something unusual here, in my layman opinion. The interludes and the antaras are given different treatments and different instruments, like many other composers do. But what is intriguing is that they don't really do a serious Western-Indian split. The interludes, while being high energy and racy retain a tethering to the Indian and yet are completely different from the antaras, while flowing effortlessly into them.
Can you tell I'm a fan of this song?
And, yet, to highlight this album, I would choose the softest one of them all! The lyrics by Indeevar, the expression by Rafi and the composition by this duo, birthing their first 'child'; how can it be any other?
Rafi's humming, with Mahipal's sitar in the visuals but, actually, what sounds suspiciously like the strumming of a guitar, followed by the softest of alaaps and a strong chhann of the ghungroos that disturbs the soft strumming. It feels like someone special is about to arrive!
Roshan tum hi se duniya, raunaq tumhi jahaan ki
Phoolon mein palne waali, raani ho gulsitan ki, salamat raho.o.o.o…
I wonder if I'm the only one that thinks there is something more than romance in this song. There is an element of protectiveness that makes the song even more appealing with its
Jeeti raho yun hi tum, meri bhi umr le lo
Kis din dua na maangi hum ne tumhari jaan ki…salaamat raho…
Roshan tum hi se duniya (Parasmani, 1963) Laxmikant-Pyarelal / Indeevar / Rafi
KALYANJI ANANDJI (K-A)
When you think about your childhood, you likely remember the things that brought comfort and spelled security with a smile. When you think about the factors that came together to offer you that comfort, sometimes there are surprises in store. Part of the sense of complete well-being and comfort that thoughts of my childhood bring is the hours of listening pleasure with that Grundig transistor. But even more comfort comes from thoughts of Vividh Bharti, the voices of the announcers, the requests from Jhumri Talaiyya and my curiosity about this place that no one I knew seemed to have visited and of course the songs that I repeatedly heard on it during the '60s.
While waiting for the songs to play, a pencil in hand, a note book, or piece of paper in front of me, ready to write down the lyrics, I became more and more curious about the 'details' – iss ke geetkar hain Majrooh Sultanpuri, gaaya hai Lata Mangeshkar ne aur sangeet se sajaya hai SD Burman ne. But more and more as the 60s progressed, it seemed that last detail was Kalyanji Anandji.
The sangeetkars of many popular songs, this duo became a household name. In 1963 this duo had already been in the film world for a few years. Kalyanji having started with playing the clavioline in Hemant Kumar's super-hit Nagin in 1954 had displayed his musical talent to all. Even through the musical group he formed, the stage shows this group performed. The older of the two, he stepped into the musical world of Hindi films on his own steam in 1958 with Samrat Chandragupta. Anandji, his younger brother, joined him to create the duo a year later in Satta Bazaar. A point to be noted here, Laxmikant Pyarelal had started assisting him by this time.
By 1963 they had, as they say in Hindi, sikka jamaa liya tha. They had two releases this year. Both saw success. They worked with two lyricist, the younger (in the industry) Anand Bakshi, who made sure the songs of Phool Bane Angarey had both – the soft as phool, Sambhal to le dil diwaana zara tthaher jaana, sung by Lata and a few angarey of passion in the Mukesh-rendered Chaand aahein bharega.
Chup na hogi hawa bhi, kuchh kahegi ghata bhi
Aur mumkin hai tera ziqr kar de Khuda bhi
Phir to patthar hi shaayad zabt se kaam lenge
Husn ki baat chali to sab tera naam lenge…
Sizzling! And with Mukesh's voice, it's almost as if honey were being poured over a hot pan!
Rafi's Vatan pe jo fida hoga and Lata's O Radha pooche teri sakhiyan brought in the deshbhakti and dance elements to this album with the comic being brought in by who else? Rafi and Kamal Barot singing to Sun gori khol zara ghunghat ka door.
This soft-as-a-petal composition starts off in an unusual way and instantly captures your attention and your heart. The poetry enchants, while this line intrigues
Libaas ghum ka nighahon se main utaar to lun…
Sambhal to le dil diwaana zara tthaher jaana (Phool Bane Angarey, 1963) Kalyanji-Anandji / Anand Bakshi / Lata
The other album proved to be more liltingly popular. Bluffmaster, one of Manmohan Desai's earliest movies starring Saira Banu, and Shammi Kapoor, it boasted seven songs of which at least six were regular requests on Vividh Bharati. While Rafi's Govinda aala re became a Janamashtami perennial for decades, Mukesh and Hemant Kumar were not to be outdone on the popularity charts with one crooning Socha tha pyaar hum na karenge, while the other lamented Aye dil ab kahin le jaa, na kisi ka main na koi mera. The latter starts off with the chords of the guitar backed by some kind of percussion so skillfully as to be almost one sound!
Interestingly, Kalyanji Anandji use three different voices for Shammi Kapoor in the film, maybe to do justice to the moods of the songs? Now – if only someone could clarify for me whether that is a harmonium or an accordion at the beginning of Socha tha pyar with the violins? It sounds suspiciously like an accordion but a harmonium is seen on screen.
No matter what the instrument, it's an enjoyable, evergreen Mukesh song.
The lively qawwali offering in the movie had the composer duo deliver a hit with Shamshad Begum singing for a Shammi Kapoor in drag. The effervescence in the duet of the film truly had one saying pyar ki kasam kamaal ho gaya! The use of the Ravanhatha in the prelude and interludes added to the appeal of this romantic "no-yes" song with Rafi adding his haye! and uff! And the lady confessing Dil ko ab tak hai inkaar, aankhein kar baitthi iqrar, pyar ki kasam kamaal ho gaya.
The song that raised the bar in the album was Lata's flawless rendition of the Bageshri-based Bedardi dagabaaz ja with a gorgeous Saira Banu handling the sitar on screen that Jairam Acharya played for the composition. The 22-second alaap that Lata starts with, followed by a killer sitar and you know this one is going to be hard to get over! The alaaps through the song, the singing of the surs as if actually singing poetry dha-ni, dha-ni, dha-Sa….that flute and that jaa, jaa, jaa-re-ja! Only one complaint – that it ends too quickly.
Bedardi dagabaaz ja (Bluffmaster, 1963) Kalyanji-Anandji / Rajinder Krishan / Lata
SHANKAR-JAIKISHAN (S-J)
Perhaps the oldest established of the three composer duos, Shankar Jaikishan got their break in Barsaat in 1949. Having worked under the very first composer duo of Hindi films, Husnlal-Bhagatram and, later, with Ram Ganguly, these two had no conventional education. Perhaps it would be correct to say that the generation of listeners born in the early '60s were a lucky bunch who grew up on a cocktail of the compositions this duo created!
There are many websites devoted to their music, millions of fans who have, perhaps, a better handle on the intricacies of their music. Perhaps musicologist Manek Premchand's arrow hits closest to bull's-eye when he talks about them "Keeping one eye on newness and the other eye on simplicity. Trying variations, reversing taals, reversing the start of the sthayi into avroh. Using counter-melody, taking the saxophone here, positioning the accordion elsewhere. But with all this, never losing focus of the fact that the songs just had to be listener-friendly. S-J didn't want to compose complex melodies that were made for the sangeet gharanas. They wanted to make, and always managed to compose, tunes that you and I could listen to and sing and enjoy long after they themselves had left the film scene. This they achieved so well."
I admit that I have never been able to classify S-J into any mold. Nor have I been able to explain to myself what it is that defines their music. If I were to put it simplistically, I'd say they are known for a truly unique combination – a teaspoon of classical music thrown in with a pinch of melody, garnished with a lilt – and voila! Another winner! Or their orchestration. Or their simply mind blowing preludes, interludes, postludes…Or… I could go on and on. But when I became enamored of their music, I knew none of this. I knew only that I loved a lot of their songs.  And even though they worked with both Hasrat Jaipuri and Shailendra together in most movies, I have chosen songs written by Shailendra, simply to reduce the variables while trying to display the range of their talent.
In 1963 they had four releases: Hamrahi, Ek Dil Sau Afsane, Asli Naqli and Dil Ek Mandir. All of them with their favorite poets Hasrat Jaipuri and Shailendra doing the honors. I do think it's important here to note that none of these were RK Films. Let's see if we can unearth the genius that was S-J using their 1963 releases as a sample of their work.
Here is more than a teaspoon of classical music: Lata's Mann re tu hi bataa kya gaaun in Hamrahi is the cry of a forlorn heart unable to contain itself and as incapable of sharing her grief. A semi-classical touch with the mellifluous sitar prelude devoid of any other instrument, joined by a few chords and Lata's piercing address to her "mann" starts the song. In fact after each verse, the comeback to the "mann re" is devoid of any music except these guitar chords in the background. It's almost as if the "mann" cannot take the weight of any instrument, lest it break completely. Lata's voice, sans any melody or percussion makes a deeper impact. The tabla, the sitar, the violins, those guitar chords, used so prudently by the duo here. To end with that plaintive cry to the "mann" – just fabulous! Shailendra's words? Haunting.
Mann re tu hi bataa kya gaaun (Hamrahi, 1963) Shankar-Jaikishan / Shailendra / Lata
To show the melody that their music is so full of, here's an unusual Rafi-Raj Kapoor combine from Ek Dil Sau Afsane! This duet is a shock to watch for the first time as one doesn't associate Rafi's voice with the Showman at all. In complete contrast to the sitar and high notes in Mann re, hear how softly this one starts off! Soft and firm. Not tentative. How attractive the repeating sound of that brush on the drums is throughout the song! A simple love song, this one depends on the waltz beat and meter and the drums to slowly steal your heart. Uncomplicated, yet rich with little touches, like how the drums start up each time the mukhda starts. How the accordion flirts with the orchestra and peeks into each verse.
And Shailendra? He makes you smile here. Notice his play on words in the mukhda? One says "my world is full of you, like a garden is full of flowers." Complete saturation. The other says "you're unique for me, like the moon is unique in the sky." Only one.  A delight of a song that never grows old. You start listening and long after the song is over, you're still humming, Tum hi tum ho…
Tum hi tum ho (Ek Dil Sau Afsane, 1963) Shankar-Jaikishan / Shailendra / Lata and Rafi
Let's elaborate a little on their 'eye on simplicity'. The song that instantly comes to mind is one from Asli Naqli sung beautifully by Lata. In a movie that boasted beautifully penned and composed, extremely popular songs like Tujhe jeevan ki dor se, Laakh chhupao chhup na sakega, Chheda mere dil ne tarana tere pyar ka, Kal ki daulat aaj ki khushiyan, this Lata-Sadhana combine comes like the freshest air of dawn, even as it has been filmed at night. A whiff of the purest air there is. A song that combines the jubilation of falling in love with the darr of being in love! Shailendra expressing this as only he can – simply, clearly.  Lata and Sadhana both elevating this simplicity to the sublime.
The heady excitement, with the fear of losing something as valuable as one's life partner dogging at the heel of this whirlwind of emotion.
Chahat ka hai harsu asar, Tujhko dekhun, dekhun jidhar….
Chalti hun main taaron par, Phir kyun mujhko lagta hai darr…
Hear how S-J create the effect they want.  Do you know that the eye of a storm is quite still? This is how this song feels. The steadiness of this lady's emotion, so believable because it is so steady; in tandem with the flourish of violins that start off the song! In the interludes, we have that accordion peeping again creating that little anxiety in the waltz-rhythm of the orchestra! The verses, where the orchestra fades to give way to the heartbeat – the tabla. The result?
Kya kaha hai chand ne, jisko sun ke  chandani
har lahar pe jhoom ke, kyun ye nachane lagi
To some, the two waltz songs above may seem similar, but their treatment sets them apart. While the duet is a private whispering of sweet-nothings, the Lata solo above is the sheer joy of being alive and in love with that intoxicating and oh-so-real hint of fear that doesn't dampen the mood…that feeling of dancing on waves, or stars, remains long after the song is over.
Tera mera pyaar amar (Asli Naqli, 1963) Shankar-Jaikishan / Shailendra / Lata
By far, the most popular, the most classical-based album that S-J came up with in 1963 remains Dil Ek Mandir. A movie that could have just remained a tearjerker had it not been for its fine music and some wonderful performances that elevated it a notch. Meena Kumari, Raaj Kumar and Rajendra Kumar, all in their best tragic costumes. What elevates the story is the character of not only the doctor, his sacrifice, but the acceptance of this doctor's role in his wife's previous life by the husband, in my very humble opinion. Meena Kumari as the quintessential Indian wife, deeming her husband her devta is in her element. S-J give her two solos as the wife, both undying compositions. One that reveals a little of her struggle to accept this man as her husband, having loved another – a Hasrat Jaipuri-penned poem that adds a little shade to her cookie-cutter character, and is therefore a personal favorite.
Panchhi se chhuda kar uss ka ghar tum apne ghar par le aaye
Ye pyar ka pinjra mann-bhaaya, hum jee bhar-bhar kar muskaaye
Jab pyar hua iss pinjre se, tum kehne lage azaad raho
Hum kaise bhulayein pyar tera, tum apni zubaan se ye na kaho
Ab tum-sa jahaan mein koi nahi hai, hum to tumhare ho baitthe
Tum kehte ho ke aise pyar ko bhool jao, bhool jao…
The addition of that 'ab', whether done to balance the meter or intentionally, is a stellar touch.  I confess- what endeared this song to a younger me was that phrase, so niftily tucked into the meter – the younger me actually waiting for the second verse to hear the balam ji-part! Sometimes it's a small thing that leads to undying love – it doesn't always have to be something grand! 🙂
Hum pyar ke gangaajal mein *balam ji* tan-mann apna dho baitthe.
The other, Ruk jaa raat, ttheher ja re chanda, beetey na milan ki bela, written by Shailendra, an audio-visual treat, is an entreaty and a commitment all at once. An entreaty for the night to last forever. A commitment to the husband that no matter what the morning brings, her bond with him will remain eternally.
Kal ka darna, kaal ki chinta, do tan hain, mann ek hamare
Jeevan-seema ke aage bhi, aaungi main sang tumhare…
The repetition of this last sentence, almost in a whisper without instrumentation, is a brilliant touch in a composition that is replete with violins, the piano, even a faint shehnai, and a beautiful tabla.
Hasrat Jaipuri writes a beautiful piece of poetry in the title song, giving a pure heart the stature of a temple, composed so beautifully with the high notes, sung with confidence by Rafi and Suman Kalyanpur. Ahh! What ideals we grew up with! These were songs that inspired way more than Moral Science lessons ever could.
Even in a feast full of satisfying courses and dishes, there is often times one that will top the others, even if by a hair's breadth. Here it is the Rafi-crooned regret that makes my hair stand on end each time I hear it. Not only his voice and Shailendra's poetry, but S-J's treatment of both. Starting so unusually with a bulbul tarang that leads into the most unusual sound of the accordion – or is that an organ?-two completely opposing sounds here! The bulbul tarang is usually employed to express excitement, joy, or at least movement. The sounds of the organ/accordion here are foreboding, as if spelling doom! More than enough to get your attention toward this Raag Kirwani offering. The sound of the very same organ/accordion ends this song, maybe to denote that nothing has changed – the memories remain, as does the love. Rafi's voice full of unshed tears, regrets, memories and a love that will not be forgotten. Shailendra's words, unparalleled, his imagery of days past as birds that he wishes he could cage and feed pearls, keep close to his heart – Uff!
Yaad na jaaye beete dino ki (Dil Ek Mandir, 1963) Shankar-Jaikishan / Shailendra / Rafi
Is it any wonder that yaad na jaaye beete dino ki? When melody awakened us and melody put us to sleep. When life was maybe not as exciting as it is today, but it was rich. With the talent, the passion and the commitment of people like these film makers, actors, these composer duos, singers and these poets.
Such mein…din jo pakheru hote…seene se rehta lagaye….
Watch out for the final Part 4 of this tribute, Musically Yours, 1963.
References:
Premchand, Manek (2003). Yesterday's Melodies Today's Memories. 2nd edition. Mumbai. Jharna Books.
Continue reading to Part 4
Also Read
Hope you enjoyed reading…
… we have a small favour to ask. More people are reading and supporting our creative, informative and analytical posts than ever before. And yes, we are firmly set on the path we chose when we started… our twin magazines Learning and Creativity and Silhouette Magazine (LnC-Silhouette) will be accessible to all, across the world.
We are editorially independent, not funded, supported or influenced by investors or agencies. We try to keep our content easily readable in an undisturbed interface, not swamped by advertisements and pop-ups. Our mission is to provide a platform you can call your own creative outlet and everyone from renowned authors and critics to budding bloggers, artists, teen writers and kids love to build their own space here and share with the world.
When readers like you contribute, big or small, it goes directly into funding our initiative. Your support helps us to keep striving towards making our content better. And yes, we need to build on this year after year. Support LnC-Silhouette with a little amount – and it only takes a minute. Thank you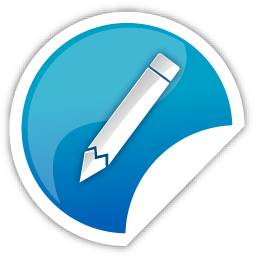 Whether you are new or veteran, you are important. Please contribute with your articles on cinema, we are looking forward for an association. Send your writings to amitava@silhouette-magazine.com
Silhouette Magazine publishes articles, reviews, critiques and interviews and other cinema-related works, artworks, photographs and other publishable material contributed by writers and critics as a friendly gesture. The opinions shared by the writers and critics are their personal opinion and does not reflect the opinion of Silhouette Magazine. Images on Silhouette Magazine are posted for the sole purpose of academic interest and to illuminate the text. The images and screen shots are the copyright of their original owners. Silhouette Magazine strives to provide attribution wherever possible. Images used in the posts have been procured from the contributors themselves, public forums, social networking sites, publicity releases, YouTube, Pixabay and Creative Commons. Please inform us if any of the images used here are copyrighted, we will pull those images down.