Suman Kalyanpur – Sweetness Personified
Suman Kalyanpur – the name conjures memories of lilting sweet songs, solos and duets that have gained immortality and enriched our music heritage. We revisit some of her evergreen melodies, enjoyed and cherished by generations of music lovers.
Suman was born in Dhaka, now in Bangladesh, to Manglorean parentage. Her father was posted in the city with the Central Bank. When she was 6, the family moved to Bombay. This connection with Bengal enabled her to sing Bangla language songs with perfect pronunciation. Her songs in three languages are equally popular – in Hindi, as we know, in Bangla, and in her mother tongue, Marathi.
A few years ago, at a public felicitation to celebrate her 75th birthday, she shared the stage with Sonu Nigam. Listen to her effortless smooth delivery full of sweetness and melody in this rendition of her Jahan Ara duet (with Rafi, originally). Age has had no adverse effect on her voice quality.
Baad muddat ke yeh ghadi aayi (Jahan Ara, 1964) Madan Mohan / Rajinder Krishan / with Rafi
In late 1968 or early '69, I remember reading an interview of Suman Kalyanpur in Hindi language magazine, Madhuri, the occasion being the success of her duet with Rafi from Bhappi Soni's Brahmachari, Aaj kal tere mere pyar ke charche har zaban par. In that short talk she mentioned the first song, which had got her fame and recognition was the solo Chhodo chhodo mori bahiyan sanware from the Jyoti Swaroop directed 1960 film, Miya Biwi Razi, set to tune by Sachin Dev Burman.
Even though her voice had been first noticed and appreciated three years earlier, but before we revisit those songs, let us enjoy this coy Miya Biwi Razi solo that she sang so very effectively under Dada's guidance.
Chhodo chhodo mori bahiyan sanware (Miya Biwi Razi, 1960) SD Burman / Shailendra
In 1957 it was via the NC Films' Miss Bombay that she got two duets to sing with Rafi. Music director, Hans Raj Behl used three female voices for the film and all three had their respective hits. Actually the film had quite a few hit songs. Two Rafi solos were hit – Zindagi bhar gham judai ka mujhe tadpayega and Le chala jidhar yeh dil nikal pade. Shamshad Begum had a duet with Rafi Iski topi uske sar and Geeta Dutt had a solo hit, Humko na dekho jaani hanske.
This Suman-Rafi duet was shot on Nalini Jaywant and Ajit and the song was a runaway hit. If you feel the touch of Shamshad in Suman's voice, it is the Punjabi composing style that influenced in that way.
Din ho ya raat hum rahein tere saath (Miss Bombay, 1957) Hans Raj Behl / Prem Dhawan / with Rafi
Even before this, in 1953, Suman had recorded a Marathi song, as Suman Hemadi (she was not married then), which became popular. Talat Mehmood heard her perform live and producer/actor Sheikh Mukhtar heard the song on radio.
Suman recorded a Marathi song that became popular. Sheikh Mukhtar signed her for his under production, Mangu, 1954. Under the music direction of Mohammed Shafi, Suman recorded her first Hindi film song, Koi pukare dheere se tujhe (lyrics: Saba Afghani). But, with Talat's recommendation she was signed to sing in Ismat Chugtai's film Darwaza, 1954 under the music direction of Naashad. She recorded five songs and her duet with Talat gained popularity, Ek dil do hain talabgaar badi mushkil hai (lyrics: Khumar Barabankwi).
In 1958 she married businessman Ramanand Kalyanpur and ever since she has recorded songs under her name, Suman Kalyanpur.  A string of hit numbers followed.
Dada Burman, after Miya Biwi Raazi, gave her hits in three consecutive years. In 1962 came the immortal tandem with Hemant Kumar in Baat Ek Raat Ki.
Na tum hamein jano (Baat Ek Raat Ki, 1962) SD Burman / Majrooh Sultanpuri – watch from 3:30 to listen to Suman Kalyanpur's version
Next year in his super hit classical-based compositions film, Meri Surat Teri Ankhein, 1963, Burman Dada gave Suman another hit duet with Mukesh. All songs of this film were hits and among the giant compositions like, Poochho na kaise maine raiin bitaai (Manna), Nache man mora magan (Rafi), Tere bin soone nayan hamare (Rafi/Lata) Suman stood firm and gave one of her super sweet duets.
Yeh kisne geet chheda (Meri Surat Teri Ankhein, 1963) SD Burman / Shailendra
And the third consecutive hit to come from Dada was in 1964 was the awarded classical number sung with Shiv Dayal Batish and Mohammed Rafi from film, Kaise Kahoon. The Nanda-Biswajit film was a flop, but this trio stood the test of time and is remembered to date. Directed by Atmaram, Guru Dutt's brother, the lyrics were penned by Shakeel.
Man Mohan man mein ho tumhin (Kaise Kahoon, 1963) SD Burman / Shakeel Badayuni / with SD Batish/Rafi
While on Shakeel Badayuni, the story goes that when Meena Kumari, the heroine of the 1967 film, Noor Jahan, read the nazm penned by Shakeel, she asked the producer, Sheikh Mukhtar to have the song recorded in Suman's voice. Sheikh Mukhtar was happy to oblige and so was the music director, Roshan, who had earlier given quite a few hits with Suman. There are lovely songs by Lata, Asha and Usha Mangeshkar in the film, but so unique is this Suman delivery that it has stood the test of time.
Sharabi sharabi  yeh sawan ka mausam, Khuda ki qasam (Noor Jahan, 1967) Roshan / Shakeel
Let us recollect some of those excellent melodies that Roshan had Suman sing for us.
Starting with 1957, Coffee House, solo, Ghir aaaye re kare badra, the first hit was the title duet Suman sang with Kamal Barot for Barsat Ki Raat, 1960, Garjat barsat sawan aayo re. In Taj Mahal, 1963 too he had a duet for Suman, this time with Minu Puroshottam, Nana na re na re haath na lagana, tose baar baar kahun. He used the same singer combination in Nai Umar Ki Nai Fasal, 1965, Mero sainyan gulabiya ka phool.
In Dil Hi To Hai, 1963, he gave a tandem to Suman, in form of a duet with Mukesh and then a solo. The duet was, Chura le na tumko yeh mausam suhana khuli wadiyon mein akeli na jana. But just as the Noor Jahan number stands out for 'the Suman effect" so does this solo by Suman in Dil Hi To Hai. Classic shayari of Sahir Ludhianvi adds to the listening pleasure – Humein bhi nahin ilm hum jis pe roye, woh beeti rutein hain ke aata zamana…
Yunhi dil ne chaha thha rona rulana (Dil Hi To Hai, 1963) Roshan / Sahir
In 1961, director Lekhraj Bhakri and music director Ghulam Mohammed gave an opportunity to Suman to be a parallel singer with Suraiya in Shama. She had four solos and two duets and gave playback for Nimmi in the film. With Rafi she sang, Yaas ke dar pe jhuka jata hai sar aaj ki raat. With Shamshad she sang the qawalli style, Dil gaya to gaya dilruba mil gaya. These might sound like lesser heard songs, but her solos were hits and are remembered to date. Recollect Mere mehboob tujhe pyar karoon ya na karoon, and a bigger hit, Ik jurmm karke humnein chaha thha muskurana. And how can one forget this evocative solo Dil gham se jal raha hai jale.
Dil gham se jal raha hai jale par dhuan na ho (Shama, 1961) Ghulam Mohammed / Kaifi Azmi
In Bedaag, 1965 Suman got the duet with Rafi, Maine ae jaan-e-wafa tujhse mohabbat ki hai. A year earlier, in Dooj Ka Chand, they sang the hit, Chand takta hai idhar aao kahin chhup jayen. In Bheegi Raat, 1965, the hit duet was, Aise to na dekho ke behak jaayein kahin hum (and do not miss the unique, 'Haye' by Suman). In Mamta, 1966 Rafi with Suman had that half duet, Rahen na rahen hum, mehka karenge.
With lyricist, Saba Afhhani Suman teamed up again in 1965 Nausher Engineer directed, Noor Mahal to give an eerie song. The music was by the famous qawwal, Jani Babu. Jagdeep was the lead along with Chitra.
Mere mehboob na ja, aaj ki raat na ja (Noor Mahal, 1965) Jani Babu / Saba Afghani
With music director Khayyam Suman gave a hit duet with Rafi in the early Shashi Kapoor-Nanda hit, Mohabbat Isko Kehte Hain. In the same year, Rafi and Suman had given another hit on Shashi and Nanda in Kalyanji Anandji's Jab Jab Phool Khile, Na na karte pyar tumhi se kar baithe.
Let us enjoy the Mohabbat Isko hit duet;
Thehriye hosh mein aa loon to chale jayiega (Mohabbat Isko Kehte Hain, 1965) Khayyam / Majrooh Sultanpuri / with Rafi
In a rare triad where three singers sing an antara each, Suman teamed up with Rafi and Mukesh to deliver the ever soulful cry of a broken heart in the title song of Dil Ne Phir Yaad Kiya (1966). Set to music by Sonik-Omi and written by GL Rawal, this song is an evergreen one.
Dil ne phir yaad (Dil Ne Phir Yaad Kiya, 1966) Sonik-Omi / GL Rawal / with Rafi and Mukesh
During the sixties, Suman gave maximum number of hits with Shankar Jaikishan. The 1963 super hit, Dil Ek Mandir, had her sing the title duet with Rafi, followed by another hit duet with Rafi, Tumne pukara aur hum chale aaye in Rajkumar in 1964.
In fact, 1964 saw a bunch of chart toppers from Suman and Rafi, such as the Beti Bete duet, Agar teri jalwa numai na hoti, Khuda ki qasam ye khudai na hoti. Then, there were the two duets from April Fool – Kehdo Kehdo jahaan se kehdo, and the evergreen Tujhe pyar karte hain karte rahenge. Under Shankar Jaikishan, Suman also delighted us with Chand kamal mere chand kamal in Hrishikesh Mukherjee's Saanjh Aur Savera. And to top it all was the classical based duet, Ajhoon na aaye baalama, saawan beeta jaye.
Ajhoon na aaye baalama (Saanjh Aur Savera, 1964) Shankar Jaikishan / Hasrat Jaipuri / with Rafi
More hits with Shankar Jaikishan followed – Mere sang gaa gunguna, koi geet suhana (Janwar, 1965) and Itna hai tumse pyar mujhe mere raazdaar, another hit duet with Rafi in Suraj, 1966.
I am tempted to use two more duets of Rafi-Suman before I move forward. No Suman story  can be complete without these. First, the Uttam Kumar Hindi film of 1967, Chhoti Si Mulaqat. It had songs by Lata and Asha, yet this duet of Suman stands out. That special niche of Suman was visible in this song, the speciality that sparkled in songs like Sharabi sharabi yeh sawan ka mausam and Mere mehboob na ja aaj ki raat na ja and also Yunhi dil ne chaha thha.  These are the songs that made us the music lovers' fall in love with her voice and the sweetness in it.
Tujhe dekha tujhe chaha tujhe pooja maine (Chhoti Si Mulaqat, 1967) Shankar Jaikishan / Hasrat Jaipuri / with Rafi
Shankar Jaikishan had a song for Suman almost till the end of their career in films. Some of these were hits. Chale ja chale ja chale ja (Jahan Pyar Mile, 1969); Woh pari kahan se laaoon (Pehchan, 1970), with Sharda; Kamdev jaisi teri suratiya dil mein samayi samayi rehegi (Tum Haseen Main Jawan, 1970); Hai na bolo bolo, Papa bolo bolo (Andaz,1971) with Rafi, Sushma, Pratima and that lovely Gulzar song Ek thhi nindiya do thhe naina (Seema, 1971). And, many more. This Brahmachari duet though remains among her evergreen hit numbers.
Aajkal tere mere pyar ke charche har zuban par (Brahmachari, 1968) Shankar Jaikishan / Shailendra / with Rafi
Suman was heard less and less as 70s dawned in. Laxmikant-Pyarelal gave her a hit number Raat suhani jag rahi hai chupke chupke chori chori with Rafi in Jigri Dost, 1969. Naushad had her sing Mera pyar bhi tu hai yeh bahar bhi tu hai with Mukesh in Saathi, 1968. Kalyanji Anandji gave her a duet Aap se humko bichhade huye ek zamana beet gaya with debutant Manhar Udhas in Vishwas, 1969.  In Boond Jo Ban Gayi Moti, 1967, Satish Bhatia had her duet with Mukesh, Haan maine bhi pyar kiya.
RD Burman had only two songs for Suman. One solo in 1965 Teesra Kaun, Meri saheliyan bihayi gayin. And the other was this duet with Kishore Kumar Suno ji tum, tum bade wo ho in Saas Bhi Kabhi Bahu Thhi.
Suno ji tum, tum bade wo ho (Saas Bhi Kabhi Bahu Thhi, 1970) RD Burman / Rajender Krishan / with Kishore Kumar
Suman Kalyanpur turned to Marathi Bhaavgeet and Bangla Adhunik and remained popular for many more years. Her song output in Hindi films may be low (compared to her more successful contemporaries) but she is etched in our memory with sweetness unmatched and melodious voice that rings out in these numerous beauties.
More to read
Suraiya: The Last Singing Star of Indian Cinema
Journey Through Lata's Melodies
Geeta Dutt – The Skylark Who Sang From The Heart
Main Kya Janoon Kya Jadoo Hai: K L Saigal's Magical Music
Hope you enjoyed reading…
… we have a small favour to ask. More people are reading and supporting our creative, informative and analytical posts than ever before. And yes, we are firmly set on the path we chose when we started… our twin magazines Learning and Creativity and Silhouette Magazine (LnC-Silhouette) will be accessible to all, across the world.
We are editorially independent, not funded, supported or influenced by investors or agencies. We try to keep our content easily readable in an undisturbed interface, not swamped by advertisements and pop-ups. Our mission is to provide a platform you can call your own creative outlet and everyone from renowned authors and critics to budding bloggers, artists, teen writers and kids love to build their own space here and share with the world.
When readers like you contribute, big or small, it goes directly into funding our initiative. Your support helps us to keep striving towards making our content better. And yes, we need to build on this year after year. Support LnC-Silhouette with a little amount – and it only takes a minute. Thank you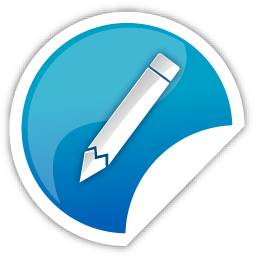 Whether you are new or veteran, you are important. Please contribute with your articles on cinema, we are looking forward for an association. Send your writings to amitava@silhouette-magazine.com
Silhouette Magazine publishes articles, reviews, critiques and interviews and other cinema-related works, artworks, photographs and other publishable material contributed by writers and critics as a friendly gesture. The opinions shared by the writers and critics are their personal opinion and does not reflect the opinion of Silhouette Magazine. Images on Silhouette Magazine are posted for the sole purpose of academic interest and to illuminate the text. The images and screen shots are the copyright of their original owners. Silhouette Magazine strives to provide attribution wherever possible. Images used in the posts have been procured from the contributors themselves, public forums, social networking sites, publicity releases, YouTube, Pixabay and Creative Commons. Please inform us if any of the images used here are copyrighted, we will pull those images down.