Flashback 50 Years (Part I): Shankar Jaikishan Hits of 1966 – Bahaaron Phool Barsao
Flashback 50 years. The year 1966. You will notice a marked shift in the style of compositions, change in the audience taste and acceptance of new music directors. Among the films that had their music release this year, Shankar Jaikishen, O P Nayyar and Usha Khanna each had 7 films while Madan Mohan and Ravi had five each and Hemant Kumar had three.
Laxmikant Pyarelal had 10 releases to their credit – a defining year for their career. RD Burman gave his life's first massive chart buster hit Teesri Manzil.  There were several others who scored memorable music scores in a single film or two. Allow me to tread through the year 1966 that brings us those 50-year-old memories with some delightful songs.
From this huge treasure chest, I have handpicked only a few gems as the space allows. Let me start this journey with the Shankar Jaikishan folk beauty as this brings back to me tons memories from my growing up days in Calcutta.
Teesri Kasam
Each evening, by the road side, around a bon-fire with some chana being roasted, sometimes, peanuts (locally known as cheene-badam) or corn in the rainy days, a group of 'bhaiyas' from Eastern UP and Bihar would gather with chimta, khartaal, dholki and duff and have a music session in chorus that echoed exactly in this manner, used with such unbelievable perfection in Teesri Kasam (I guess with due inputs from Shailendra):
Chalat musafir moh li arre pinjre wali muniya Shailendra / Manna Dey and Chorus)
All the songs of Teesri Kasam were crafted keeping the folk background in view and they came out as shining examples of the use of folk music in Hindi films. Produced by Shailendra, the film boasted of an eclectic team, comprising Hindi novelist Phanishwarnath Renu who wrote the dialogues based on his short story Maare Gaye Gulfam, Nabendu Ghosh (screenplay), Subrata Mitra (cinematography), Basu Bhattacharya (direction), Shailendra and Hasrat Jaipuri (lyrics), top of the line playback singers and Raj Kapoor and Waheeda Rehman in lead roles.
Considered a path-breaking classic now, Teesri Kasam picked up the National Film Award for Best Feature Film at the 14th National Film Awards.
Gaban
It was now being said that Shankar Jaikishan were composing separately, I remember reading during those days that Shankar did Amrapali and Jaikishan did Budtameez, and so on. It did not matter as they had a nice year and gave some excellent music.
Two of their films suffered a similar fate, where the director who had initiated the film passed away and the films were then completed by other renowned directors. Gaban, based on Munshi Premchand's novel of same name was being directed by Krishan Chopra, who could not complete the film and Hrishikesh Mukherji wrapped it up finally.
When I think of Tum bin sajan tadpe nayan, jab jab badal barse (Lata-Rafi) from Gaban, the line that comes to mind is the way Shailendra uses a simile in 'naagin si ye raat andheri, baithi hai dil ki gher ke..' borrowed in concept from the mantra in Rigveda  1/24/15, describing as 'naag-pash' the helplessness and misfortune.  Ehsaan mere dil pe tumhara ha dosto, penned by Hasrat Jaipuri and sung by Mohd Rafi was another popular number.
Tum bin sajan tadpe nayan (Gaban / Shailendra / Lata Mangeshkar and Mohd Rafi)
Budtameez
When producer-director Bhagwan Das Varma who was making Budtameez passed away, Shammi Kapoor asked Manmohan Desai to complete the film. The two Rafi songs Haseen ho tum khuda nahin ho tumhara sajda nahin karenge (written by Shailendra) and Budtameez kaho ya kaho jaanwar (by Hasrat Jaipuri) were popular.
The fate of both these films – Gaban and Budtameez was not favourable.
Budtameez kaho ya kaho jaanwar (Budtameez / Hasrat Jaipuri / Mohd Rafi)
Pyar Mohabbat
Shankar Mukherji signed Shanker Jaikishen for his Dev Anand starrer Pyar Mohabbat, expecting a repeat of Jab Pyar Kisi Se Hota Hai, but it was not destined so and this film flopped too. Aap naraaz khuda khair kare by Rafi (Shailendra) was popular as was Sharda's telephone song on heroine Saira, Sun sun sun re balam dil tujhko pukare (Hasrat Jaipuri) and it had a few last lines by Rafi as well.
Pyar mohabbat ke siwa yeh zindagi (Pyar Mohabbat / Hasrat Jaipuri / Mohd Rafi and Asha Bhosle)
Amrapali
F C Mehra's Amrapali, directed by Lekh Tandon was made in Hindi and English and had a bunch of excellent songs. Based on the life of Amrapali (Ambapali), the nagarvadhu (royal courtesan) of Vaishali, the capital of the Licchavi republic in ancient India around 500 BC, the film boasted of well-researched art direction by M.R. Acharekar to create exquisite sets. Bhanu Athaiya's costumes inspired from ancient Buddhist frescos further enhanced the performances, the dances and the music.
Cinematography by Dwarka Divecha, especially the high voltage war scenes, was highly appreciated as were the dances choreographed by Gopi Krishan and performed by Vyjyanthimala. There were four gems by Lata, each better than the other:
Tadap ye din raat ki kasak ye bin baat ki (Shailendra)
Tumhein yaad karte karte jayegi rain saari (Shailendra)
Jaao re jogi tum jaao re, yeh hai premiyon ki nagri (Shailendra)
And Vyjyanthimala's awe-inspiring dance sparkled this gem:
Neel gagan ki chhaon mein din rain gale se milte hain (Amrapali / Hasrat Jaipuri / Lata Mangeshkar)
Suraj
Suraj was the other Vyjyanthimala hit, directed by T Prakash Rao had excellent camera work by V K Murthy. Sharda had her share of hit songs in Titli udi, ud ke chali, and, Dekho mera dil machal gaya (both Shailendra).
Rafi's songs – Baharon phool barsaao mera eehboob aata hai and Chehre pe giri zulfein keh do to hata doon main, Gustakhi maaf and his duet with Suman, Itna hai tume pyar mujhe mere raazdaar (all by Hasrat Jaipuri) were superhits too. It was a film that started Ajit on his path of negative characters and in the later years he gained immense popularity as a villain with style.
Baharon phool barsaao mera eehboob aata hai (Suraj / Hasrat Jaipuri / Mohd Rafi)
Love in Tokyo
Love in Tokyo was also photographed excellently by V K Murthy, produced and directed by Pramod Chakraborty (also an erstwhile assistant of Guru Dutt). All songs were by Hasrat, (other than one Koi matawala aya mere dware/Shailendra/Lata). Along with some great music, the film ensured a virtual tour of Japan for the viewers through Tokyo, Ueno, Ginza, Tokyo Tower, Tokyo International Airport and Hiroshima.
Recollect some of those lovely songs:
Japan, love in Tokyo, le gai dil gudiya japan ki / Rafi
Sayonara Sayonara, waada nibhaungi sayonara / Lata
Aaja re aa zara aa, lehra kea a zara aa / Rafi
Mujhe tum mil gaye humdum sahara ho to aisa ho / Lata, and the Lata-Rafi tandem, let us enjoy the Rafi one here:
O mere sha-e-khubaan o meri jaan-e-janana tum mere paas (Love in Tokyo / Hasrat Jaipuri / Rafi)
Street Singer
There was a film Street Singer, produced, directed and enacted by Chandrashekhar that had music by Suraj and lyrics by Hasrat Jaipuri. It was rumoured to have been ghost composed by Shankar alone and  reportedly lead to a rift between Shankar and Jaikishan.
The songs (sung by Rafi and Sharda) were popular despite any controversy and over lived the film. Rafi's Ghar ki murghi daal barabar koi na poochhe haal bhi aakar and his tandem with  Sharda Aaa aja aja, aa aa agle laga, aise mein tu to kahan chala as well as the duet, Jigar ka dard badhta jaa raha hai (with Sharda) were the hits.
Ghar ki murghi daal barabar koi na poochhe haal bhi aakar (Street Singer / Hasrat Jaipuri / Mohd Rafi)
Watch this space for Flashback 50 Years (Part II): Laxmikant Pyarelal Hit Songs of 1966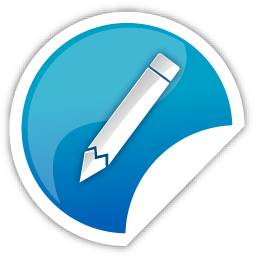 Whether you are new or veteran, you are important. Please contribute with your articles on cinema, we are looking forward for an association. Send your writings to amitava@silhouette-magazine.com
Silhouette Magazine publishes articles, reviews, critiques and interviews and other cinema-related works, artworks, photographs and other publishable material contributed by writers and critics as a friendly gesture. The opinions shared by the writers and critics are their personal opinion and does not reflect the opinion of Silhouette Magazine. Images on Silhouette Magazine are posted for the sole purpose of academic interest and to illuminate the text. The images and screen shots are the copyright of their original owners. Silhouette Magazine strives to provide attribution wherever possible. Images used in the posts have been procured from the contributors themselves, public forums, social networking sites, publicity releases, YouTube, Pixabay and Creative Commons. Please inform us if any of the images used here are copyrighted, we will pull those images down.