Suraiya: The Last Singing Star of Indian Cinema
Suraiya, possibly the last singing star of the golden era of Hindi films is one of the most beloved artists. Her beauty coupled with melodious voice captivated the hearts of generations of movie and music lovers. A Tribute by Parag Sankla.
In the year 2007 Steve Jobs said, "Today we are introducing three revolutionary products. The first one is a Wide screen iPod with touch controls. The second is a revolutionary mobile phone and the third is a breakthrough internet communications device. So 3 things: iPod, phone and Internet communicator. Are you getting it? These are not three separate devices, this is one device! And we are calling it iPhone!"
Almost eighty five years ago, God must have said "Today I am sending three great artists to this world. A natural actress, a beautiful lady and a melodious singer! Acting, beauty and singing. These are not three different persons, this is one girl! And here I present you Suraiya."
Suraiya had the perfect blend of a singing star. She had great looks, natural expressions and a sweet soothing voice. Along with Kanan Devi and Noor Jehan, she was one of the most prominent female singing stars of the golden era of Hindi films. A good amount of information on her is available on the Internet, but many of the articles focus more on her personal life. The central theme of this tribute to Suraiya is to showcase her as an artist who excelled in whatever she touched, be the films she acted in or the songs she sang. This humble tribute is an attempt of "Gaagar mein Saagar" from a simple fan of Suraiya.
Suraiya was born Suraiya Jamaal Shaikh on 15th of June 1929 in Gujranwala in the Punjab province of the undivided India (now in Pakistan). Her family migrated to Lahore and then to Mumbai (then Bombay).
Her first two songs as a singer ("Aao aao hil mil kar khushiyan manayein" and "Rana ji ki jai jai se") came for a film titled Taj Mahal (1941) composed by Madhavlal Damodar. She was soon spotted by maestro composer Naushad Ali who gave her a few songs for films like Nai Duniya, Station Master and Sharda (all 1942). The song "Panchhi jaa peechhe raha hain bachpan mera" became an instant hit with the generation. It had a perfect combo of Punjabi theka (rhythm) by Naushad , excellent lyrics by Dina Nath Madhok and free flowing singing by the teenager Suraiya.
Sharda, produced and directed by the famous A R Kardar had Mehtab in the lead role. This song was a playback for her. It is reported that at those times, Suraiya had to sit on a wooden high stool to reach to the mike. Even after more than seventy years since it was recorded, Panchhi jaa still strikes a chord with the listener's heart.
In an interview Suraiya said: "I was never trained in singing. Madan Mohan (composer), who lived close by and Raj Kapoor (Actor) once dragged me to participate in the children's program on the All India Radio. Naushad sa'ab, who heard my voice on the radio, got in touch with me to sing for Kardar sa'ab's film, 'Sharda'. And I sang 'Panchi ja peeche raha hain bachpan mera', which was picturised on Mehtab. I was 11 years old then."
For the film
Station Master
, she sang a couple of songs with Rajkumari who was already an established singer. She also sang the song "
Jaago jaago aayi usha, panchhi bole jaago
" with Manna Dey, his first recorded song under the baton of his uncle K C Dey. For both of these films, she is also credited as actress as well. Since videos of none of these songs are available, it is difficult to know if Suraiya gave playback to some other actress but it is fair to assume that she was giving playback and also doing bit roles in these films.
By now, she was getting recognized and continued to work for films like Ishara (1943) (MD Khurshid Anwar), Hamari Baat (1943) (MD Anil Biswas). She sang a song "Rang rangilaa phaagan aaya" for Ishaara with another established singer Parul Ghosh.
Suraiya continued to give playback to songs from the A R Kardar – Naushad films like Kaanoon and Sanjog (both 1943). She showed her versatility in expression when she sang a light hearted "Mori gali more raaja, ho meri kasam aaja" and then a sad song "Koi chutki si mere dil mein liye jaaye, jiyaa balkhaaye, haaye re haaye" both for Sanjog (playback for Mehtab). I adore the comic styled song "Ek dilwaala, ek dilwaali, dono hi mil mil jaate hain" sung with comic actor Charlie from the same film. Although she became a singing star a few years later, Suraiya started her career as a playback singer for actress Mehtaab. She sang for Mehtaab in films like Sharda (1942), Kanoon (1943) and Sanjog (1943).
It appears by the year 1945, she was establishing herself as singer and also as an actor (though in smaller roles as she was not grown enough to be the lead actress). For "Main kya karoon" (1945) she sang two duets with Hamida Bano. I love the song "Suno more raja, nazariya milaaike" for composer Neenu Majmudar from this film.
In the year 1945, Suraiya acted in K Asif's multi-starrer magnum opus film Phool (1945). It had a stellar starcast of Wasti, Veena, Prithviraj Kapoor, Yakub, Sitara, Durga Khote and Suraiya. She sang as many as four songs for legendary composer Master Ghulam Haider for this film. The same year she sang for composer C Ramchandra (Samrat Chandragupta) and Laal Mohammed (Tadbir). For the latter, she sang her first duet with greatest singing star Kundan Lal Saigal. "Rani khol de apne dwar, milne ka din aa gayaa" is a sweet melodious romantic number. Even though a relative newcomer pitted against heavily experienced star Saigal, Suraiya seemed to be holding herself pretty well in this song.
Rani khol de apne dwar, milne ka din aa gayaa (Tadbir, 1945) – Laal Mohammed / Swami Ramanand / KL Saigal and Suraiya.
The year 1946 opened the doors of stardom for Suraiya with big films like Anmol Ghadi (Naushad), Eighteen fifty seven (Sajjad Hussain), Jag Biti (Master Ghulam Haider), Omar Khaiyyam (Laal Mohammed) releasing this year. In the last film, she again was paired with Saigal but did not have a duet with him. "Teri nazar mein main rahoun" and "Gham-e-ashiyana sataye ga kab tak" from 1857 became instant hits and are remembered till date for unique Sajjad style composition and excellent rendition by Suraiya.
The film Anmol Ghadi was a major milestone in Suraiya's career as she got to work with another mega singing star Noor Jehan in this film. The film also starred Surendra Nath, who was poised to be "second Saigal" but could not make it to the top league like Saigal. Noor Jehan was the main actress and got to sing as many as five songs which became a great success. The film was musical hit and still remembered for its music by Naushad. Suraiya played the second lead and had three solos to her credit. Suraiya looked ravishingly young, beautiful and charming when pitted against Noor Jehan. Two of her happy solos (Main dil mein and Mann leta hain angdaai) are my personal favorites. In contrast to her two happy solos shot in brilliant and vibrant frames, her third song, a sad one (Sochaa thaa kya, kyaa ho gayaa) is shot in dark frames, indicating her state of mind. All in all, this was a major film for Suraiya and a musical runaway success by the famous Mehboob Khan.
Mann leta hain angdaai (Anmol Ghadi, 1946) – Naushad / Tanveer Naqvi / Suraiya.
Within first four-five years, Suraiya got to sing for famous composers like Naushad, Khwaja Khurshid Anwar, Sajjad Hussain, Master Ghulam Haider, C Ramchandra and Anil Biswas. It is quoted saying Suraiya's singing talent was like a blotting paper. She used to reproduce the notes exactly as explained by her composers. She had a thin, sweet, slightly nasal yet very melodious voice. She may not have got formal education in music but her rendition did not reflect lack of training, instead it showcased her spontaneity and fluidity of voice. Not many of her early films (except Anmol Ghadi) are available on videos, so it is hard to predict on her acting, screen presence and beauty. This golden period of Suraiya's career (1941 – 1946) is often ignored in many of the articles on her, in favor of her films with Dev Anand and their personal bondage.
The year 1947 saw nation's independence and partition. Some Muslim artists migrated to Pakistan but Suraiya continued to stay in India. This year saw release of as many as five of her films, a couple of them major musical hits. She continued to work with her mentor Naushad for Dard and Natak, but also worked for seasoned composers Pandit Gobindram, Khwaja Khurshid Anwar for Do Dil and Parwana (with Saigal) respectively. This year she sang six songs for a newcomer composer Naresh Bhattacharya for the film Daak Bangla. She sang four solos and two duets for this film. Her duet with Mukesh "Jab badal ghir ghir aayenge, kaho jee kit jaayenge" is another vintage favorite with listeners. Later on she paired with Mukesh when he produced the film Mashooka (1953) trying to establish himself as a singing star.
Dard (1947), as the name suggests was a tearjerker family drama. All of Suraiya's five songs from this film became very popular. I personally like the breezy romantic "Dil dhadke aankh mori phadke, chale jaana na dekho ji bichhadke" the most from this album. Her duet "Betaab hain dil" with Uma Devi/Tuntun also became a big hit. She also sang an Islamic devotional song "Beech bhanwar mein aan phasa hai" for this film. For Pandit Gobindram's Do Dil and Naushad's Natak, she sang six songs each. With Parwana, Suraiya again starred with Saigal but did not have any duet with him. Her three songs "Paapi papihaa re, pee pee na bol", "Mere mundere na bol, kaaga jaa, jaa kaaga" and "Jab tum hi nahin apne, duniya hi begaani hain" became major hits. She looked innocent and pretty with Saigal in his song "Us mast nazar pe padi.. kahin ulajh na jaana".
At the same time, the era of singing stars was on the decline and playback singing was becoming a norm. Shamshad Beghum, Geeta Roy and Lata Mangeshkar had stormed on the female playback singing scene. Shamshad had already hit a jackpot with Khazanchi (Saawan ke nazare hain) and was the topmost singer those times. Suraiya was practically only singing star still holding the fort.
The year 1948 proved to be her best with Vidya (her first film with Dev Anand), Gajre (MD Anil Biswas), Kaajal (MD Ghulam Mohd), Rang Mahal (MD K Dutta), Shakti (MD Ram Prasad) releasing the same year. "Door papihaa bola, raat aadhi reh gayi, meri tumhaari mulaaqat baaki reh gayi" is another vintage favorite. Suraiya sang like a trained singer in this classical based composition for maestro composer Anil Biswas.
For the film Vidya, Suraiya sang for the first time for Sachin Dev Burman, who had become a sensation with his songs from the film Do Bhai released a year earlier. All the five songs from this film showcase the talent and versatility of the MD and the singer. Suraiya sang her first Bhajan (Hindu devotional song) "O Krishna kanhaai, aashaon ki duniya mein hain kyun aag lagaayi" in this film. Her breezy romantic duet with Mukesh (Laai khushi ki duniyaa) and solos "Kinaare kinaare chale jaayenge" and "Jhoom rahi jhoom rahi khushiyonki naav" have become favorites of music lovers. This film brought two young hearts closer and then they went on to become romantically involved in real life.
For the film Aaj ki Raat she sang with G M Durrani ("kyon dil mein mere base ho" and "mere aansoon, meri hasraton"). For the film Kaajal, she sang with Mohd Rafi ("taaron bhari raat hai par too nahin").
Among her male duets, Suraiya sang the most with Mohd Rafi. This year was the beginning of one of her most melodious, popular and timeless collaboration with musical duo Husnlal-Bhagatram. She sang for the film Aaj Ki Raat and Pyaar Ki Jeet released this year for them. The latter was a musical blockbuster with superhit songs like "Tere nainon ne chori kiya" and "O door jaane waale, waada na bhool na jaana". Their rhythmic music, Qamar Jalalabadi's imaginative lyrics and her soulful singing captured hearts of the nation. Till date, whenever one thinks of Suraiya one remembers these songs. This team repeated their success the very next year with the film Badi Behen.
Tere nainon ne chori kiya (Pyar Ki Jeet, 1948) – Husnlal Bhagatram / Rajinder Krishan / Suraiya.
Once again, in the year 1949, she had major hits with Husnlal-Bhagatram with films like Amar Kahaani ("Diwaali ki raat piyaa ghar aane waale hain"), Badi Behen ("Wo paas rahe yaa door rahe"), Balam ("Aise mein agar tum aa jate"), Naach ("Baat takun mein teri").
Suraiya also starred in films like Char Din (MD Shyam Sunder), Jeet (MD Anil Biswas), Lekh (MD Krishna Dayal), Shair (MD Ghulam Mohd), Singaar (MD Khwaja Khurshid Anwar) the same year. Major hit of this year was Dillagi with handsome Shyam, once again becoming a musical blockbuster. Naushad had a junior artist (nick named Shyam) give male voice to actor Shyam with Suraiya in the superhit song "Tu mera chand mein teri chandni". Her solo "Murli wale murli baja" also became very popular.
Tu mera chand mein teri chandni (Dillagi, 1949) – Naushad / Shakeel Badayuni / Suraiya. Geeta Dutt also sang the same song as a tandem in this film.
In spite of major competition from Nargis (her famed rival), Madhubala, Meena Kumari and others, Suraiya was going strong with big hits. In 1950 she starred with Raj Kapoor in Dastan (MD Naushad) and with Dev Anand in Afsar (MD S D Burman) and Nili (MD S. Mohinder).
Kabhi Na Bigde Kisi Ki Motor Raste Me (Moti Mahal, 1952) – Hansraj Behl / Prem Dhawan / Suraiya.
Naushad experimented with a few western tunes for the film Dastan. Her songs like "Aaya mere dil mein tu" and "Ta ra ri ta ra ri" (with Mohd Rafi) became very popular. She had become the highest paid actress and continued with the success in the films like Shokhiyaan (Raaton ke neend chheen lee), Sanam (Ke sska kiya matlab hai), Rajput (Raste pe hum khade hain), Do Sitare (Mujhe tumsai mohabbat hai). During these years, it is said that people thronged in the area of her Marine Drive residence every day just to catch a glimpse of her.
Some of her films like Laal Kanwar, Moti Mahal, Goonj, Mashooka (with Mukesh), Bilwa Mangal did not send the cash registers ringing. Her portrayal of Moti Beghum and her songs in Mirza Ghalib (1954) became quite popular. She also acted with famous singer and aspiring actor Talat Mehmood in Waaris (Raahi matwaale) and Shammi Kapoor in Shamma Parwana (Meri dildar na milaya) but none of these films received the success like her late forties films. In the subsequent years she starred in smaller budget films like Mr Lambu, Trolly Driver, etc. Her swan song is supposed to be "Yeh kaisi ajab dastaan ho gayi hai" composed by Sajjad Husain for the film Rustom Sohrab (1963).
Yeh kaisi ajab dastaan ho gayi hai (Rustom Sohrab, 1963) – Sajjad Husain / Qamar Jalalabadi / Suraiya.
A couple of films of Suraiya were not completed. One was titled as Jaanwar starring Dilip Kumar. Cineplot's website (link available in the references section) has a lot of interesting details about this film and why Suraiya never acted with Dilip Kumar later on. Suraiya was also the leading lady for Bharat Bhushan starrer film Paagalkhaana. Those who saw the shooting of the film had very rave opinions on Suraiya's portrayal of a mentally challenged woman in this film.
Unfortunately the film remained incomplete and the viewers did not get to this wonderful performance by Suraiya.
Dil-E-Nadan Tujhe Hua Kya Hai (Mirza Ghalib, 1954) – Ghulam Mohammad / Mirza Ghalib / Suraiya and Talat Mahmud.
In a female duet (Dhadkate dil ki tamannaon mera pyaar ho tum) for the film Shama (1961) besides singing for herself, Suraiya also gave playback for Nimmi. It is reported that two of her songs (Hawa uda kar layi, O bewafa karke jafa — music: Dhani Ram) recorded for an incomplete movie of hers, were later included in the film Taqdeer (1958) and were filmed on its leading lady Shyama. These were the only instances where she "gave playback" to other actresses.
In a career spanning over 20 years, Suraiya acted in about 65 films and sang close to 350 songs. Suraiya acted with her dream man Dev Anand in seven films, but they could not get married due to her grandmother's opposition. Suraiya never married even though she received a lot of proposals. She lived by herself till 2004 and passed away on 31st of January in her Marine Drive residence.
Suraiya lived like a star all her life. She did not turn to playback singing past her prime age like Noor Jehan nor she switched to character roles. All of her fans always remember her with the same image they saw in films like Dillagi, Anmol Ghadi and Pyaar Ki Jeet. Even though she did not possess outstanding acting abilities like Meena Kumari or Nutan, she had a fine screen presence and a charming smile. For a brief period she was the heart-throb of the nation. She lived like a Queen and died like a Queen, the last singing star India ever had!
Acknowledgements: This article was first written for the "Guzra Hua Zamana" series on Sangeet Ke Sitare, a music group on Facebook. I am indebted to Aditya Pant for giving me an opportunity to write this little tribute to one of my most favorite singers through the GHZ series.
References:
1) Suraiya by Cineplot
2) Wikipedia on Suraiya 
3) IMDB page on Suraiya
More to read in Retrospectives
No One Quite Like Her –  The Inimitable Meena Kumari
Nargis and Raj Kapoor – Redefining Dreams, Aspirations and Romance
Rahe Na Rahe Hum: 'Mahanayika' Suchitra Sen's Aura Lingers On…
Pictures courtesy: Pictures used in this article, unless otherwise credited, have been taken from the internet purely for reference purposes. Please inform us if any of these pictures used here are copyrighted, we will pull those pictures down.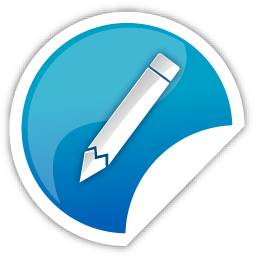 Whether you are new or veteran, you are important. Please contribute with your articles on cinema, we are looking forward for an association. Send your writings to amitava@silhouette-magazine.com
Silhouette Magazine publishes articles, reviews, critiques and interviews and other cinema-related works, artworks, photographs and other publishable material contributed by writers and critics as a friendly gesture. The opinions shared by the writers and critics are their personal opinion and does not reflect the opinion of Silhouette Magazine. Images on Silhouette Magazine are posted for the sole purpose of academic interest and to illuminate the text. The images and screen shots are the copyright of their original owners. Silhouette Magazine strives to provide attribution wherever possible. Images used in the posts have been procured from the contributors themselves, public forums, social networking sites, publicity releases, YouTube, Pixabay and Creative Commons. Please inform us if any of the images used here are copyrighted, we will pull those images down.