Zindagi Ek Safar Hai Suhana: Shankar Jaikishan's Melodies of 1971 – 18 Films, 104 Songs
It is 30 years since the last of the Shankar-Jaikishan duo, Shankar, bade goodbye to this world on 26 April 1987, leaving behind a rich and massive legacy of everlasting music, starting with the all-time-superhit Barsaat in 1949. Today, remembering the hugely successful duo, Peeyush Sharma revisits the year 1971 to recall the massive repertoire of melodies the music director team served up in 18 films, comprising 104 songs!
.
The first question that may come to your mind is – why 1971?
Jaikishan departed on 12th September this year, leaving Shankar alone. He was suffering with lever ailment for some time. The new brigade of music directors had made their massive impact and producers/directors were ignoring prior partners and seeking new ones in the belief of catering to the new cine goer's tastes. Trends in music and films were going through a sea change.
Interestingly, even in these turbulent times of upheavals and change, SJ (Shankar-Jaikishan) had 18 film releases this year, probably the highest in their career. They were on firm footing and still giving hits, as they always had.
Zindagi ek safar hai suhana, yahan kal kya ho kisne jaana  (Andaaz) Hasrat Jaipuri/ Kishore Kumar. Release date 23rd April.
This was the first directorial venture of Ramesh Sippy and the song created box office history. Surely, Rajesh Khanna and Kishore Kumar were the nation's craze, but SJ were well in tune with the times and the trends. The score from Andaaz got them this years' BFJA Best Music Director Award too.
RD Burman, Kalyanji Anandji and Laxmikant Pyarelal had got well entrenched in the industry and were attracting the bulk of prestigious banners and projects. Amar Prem, Buddha Mil Gaya, Caravan, Hare Rama Hare Krishna, Paraya Dhan – all by RD Burman, Maryada and Upasaana by Kalyanji Anandji and Aap Aaye Bahar Ayee, Dushman, Mera Gaon Mera Desh by Laxmikant Pyarelal (among many more) were posing serious competition. It did adversely affect several music directors of the earlier era, but not Shankar Jaikishan. They still had no challenge or else how would they have bagged 18 releases, including, the prestigious Merchant Ivory international venture!
The English language film, Bombay Talkie made by the team of Ismail Merchant and James Ivory, with Shashi Kapoor and his wife, Jennifer had an international release in 1970, but came to India next year. I remember watching the film in Calcutta's New Empire theatre in March or April of 1971. It had an enchanting and beautifully composed title music that lingered in the memory for long. The song I have included is not in full format but as a song being shot for a film. It has all the zeal, zest and a catchy tune as needed for the situation.
Typewriter tip tip tip tip karta hai, zindagi ki har kahani likhta hai (Bombay Talkie) Hasrat Jaipuri/ Kishore Kumar and Asha Bhosle
Some of the older music director colleagues were still going strong as well, particularly, S D Burman (with Gambler, Naya Zamana, Sharmilee and Tere Mere Sapne); Salil Chaudhury had Gulzar's  Mere Apne; Jaidev had  Sunil Dutt's Reshma Aur Shera and Khwaja Ahmed Abbas' Do Boond Pani; Vasant Desai had Hrishikesh Mukherjee's Guddi and Madan Mohan had the Bachhan starrer Parwana.  SJ continued unshaken.
F C Mehra, after his musical success of Prince, teamed up with SJ for a low budget film. It was the Vinod Mehra-Rekha film based on Mr.X formula. The beauty of the song that I have included is that they could get Lata to sing this seductive number so very convincingly. It is an excellent composition and with an outstanding orchestration.
Ang se ang lagaale, sanson mein hai toofan (Elaan) Hasrat Jaipuri / Lata Mangeshkar. Release date 30th April.
Shankar Jaikishan were composing all genres of songs, the seductive and the romantic, the philosophical and the teasers and ghazals and what not. They also had a song for every singer that had worked with them – using the voices of Kishore Kumar, Asha Bhosle, Lata Mangeshkar, Mohd Rafi, Sharada, Manna Dey, Suman Kalyanpur and Mukesh.
They had also now started working with a variety of lyricists; Hasrat was the regular as always, they added Rajendra Krishan, S H Bihari, Neeraj, Shaili Shailendra, Anand Bakshi, Varma Mallik, Indeevar and even Gulzar. They were in full bloom and in their creative best as always.
They had three releases with Shammi Kapoor in 1971, all flopped. But the songs were appreciated and are remembered. Remember, Shakti had gone back to his favourites Shammi and SJ even after massive hits with Rajesh Khanna in Aradhana (1969) and Kati Patang (1970).
Apart from Andaz, the other two Shammi films were the two Bhappi Soni films, Preetam and Jawan Mohabbat. My Shammi favourite from this year is the super soft romantic title number from Jawan Mohabbat, sung very well by Rafi and composed sensitively by SJ and written by the king of romance, Hasrat Jaipuri.
Jab mohabbat jawan hoti hai, har ada ik zabaan hoti hai (Jawan Mohabbat) Hasrat Jaipuri / Mohd Rafi. Release date 15th  May.
Their final team up with RK Films happened this year in Kal Aaj Aur Kal. A 22-year-long association was facing an end. It was a Randhir Kapoor venture introducing himself as a hero. The film released after Jaikishan had passed away, but for all practical purposes we, the music lovers, believe that both S and J had conceptualized and created the songs as a team together.
With the song that I wish to use, SJ now aggressively penetrated into the RD territory with a challenge through one of the most remarkable romantic melody ever voiced by Kishore. That the song picturization did not leave a lasting impression was Dabboo's doing. All the songs from the film were hits and are remembered to date. Bhanware ki gunjan hai mera dil, kab se sambhale rakkha hai dil was a timeless Kishore beauty, written by Hasrat Jaipuri.
Just as this timeless Kishore ditty, there was another timeless creation, this time on Rafi, shining in another F C Mehra production with an unconventional storyline. Laal Patthar was a remake from an Uttam Kumar starrer in Bengali, with same name.
The highly reputed and talented director, Sushil Mazumdar directed both Hindi and Bengali versions and also acted in a cameo role as Rakhee's greedy father in the film. The film boasted of sterling performances by Raaj Kumar and Hema Malini. The songs were well received and were chart busters. Sur Singar gave the year's award for best song in classical category to Re man sur mein gaa (by Asha and Manna) from Laal Patthar. 
Re man sur mein gaa (Laal Patthar) Neeraj / Manna Dey and Asha Bhosle . Release date 31st Dec.
For the Rafi song Unke khayal aaye to aate chale gaye, we have the erstwhile popular singer G M Durrani performing on screen. Ironically, Rafi who had taken to Durrani's style of singing in late forties had shot up in popularity while Durrani had lost out. But Rafi the golden hearted person that he was continued to help Durrani in whatever way possible. It was said, that Rafi had recommended that Durrani be given this role although he was doing the playback.
In any case, the song remains a landmark as a soft romantic timeless melody, made in ghazal tradition. It is a sheer pleasure to listen to it any number of times with the excellent use of sarangi, tabla and with the immortal Rafi effect.
Unke khayal aaye to aate chale gaye (Laal Patthar) Hasrat Jaipuri / Mohd Rafi. Release date 31st Dec. Rafi gives playback to yesteryears popular singer GM Durrani who sings it on screen, tanpura in hand
Jaikishan had earlier appeared on screen way back performing on the Mukesh song, Ae pyase dil bezubaan, tujhko le jaaun kahan, in Begunaah in 1957. This year he made an appearance as Jaikishan himself, working on a balancing machine while recording the Kishore song. Kishore himself made an appearance, starting the song in the recording studio. I remember the crowd in the cinema hall going crazy over the scene and throwing coins at the screen. This was for AVM's Main Sunder Hoon with Biswajit and Leena, but the song went on Mehmood. The songs again were hits and the movie did excellent business as well.
SJ were said, usually, to be paid a higher fee than even the hero or heroine of the film. Their name was enough to sell the film and assure a good return. They were stars in their own right. And well deserved so.
Naach meri jaan fatafat fat, baat meri maan fatafat (Main Sunder Hoon) Anand Bakshi / Kishore Kumar and Asha Bhosle. Release date 18th March.
In my seven songs selection so far in this story, I have covered a large variety of the genres of SJ songs. But there is more to come. They actually had 19 film releases this year (including one in Telugu, Jeevitha Chakram), and the other 18 were –
1. Albela
2. Andaaz
3. Balidaan
4. Bombay Talkie (English language)
5. Duniya Kya Jaane
6. Ek Nari Ek Brahmachari
7. Elaan
8. Jaane Anjane
9. Jawan Mohabbat
10. Kal Aaj Aur Kal
11. Laal Patthar
12. Main Sunder Hoon
13. Nadaan
14. Parde Ke Peechhe
15. Patanga
16. Preetam
17. Seema
18. Yaar Mera.
A total of approx. 104 songs, mathematically, one song composed and recorded every 3 days or so.
Mukesh makes a royal impact turning a hit from otherwise a mediocre film, Nadaan. Trust Mukesh to have sometimes only one song in a film and that becomes most popular. Nadaan was produced and directed by Deven Verma. He was repeating SJ after the 1969 success of Yakeen (again excellent songs). Nadaan flopped as the story and its narration did not sit well with the audience. All we like to remember from this film is this super Mukesh delivery.
Jeevan bhar dhoonda jisko woh pyar mila par nahin mila (Nadaan) Hasrat Jaipuri / Mukesh. Release date 20th Aug.
In their earlier composing years SJ had worked with Kishore in many films, but they were all Kishore starrers, thus, not using him as such as a playback voice. Kishore as a playback voice came to SJ's recording room with Duniya in 1968 to sing for Dev Anand, the extremely stylish duet with Asha, Dooriyan nazdikiyan ban gayin ajab ittefaq hai. SJ had very comfortably and successfully adapted Kishore as the singer to go on almost all the screen heroes now. Together they gave many hits. Adaptability to change is the mantra to success in life.
Next song I wish to use is from Shashi Kapoor's Patanga. True, that the movies was not successful at the box office, but the songs were hit. Recollect – Thoda ruk jayegi to tera kya jayega (Rafi / Indeevar), Patanga jal jal jal mar jaye, yeh deepak jhoomm jhoomm lehraaye (Rafi-Asha / Hasrat Jaipuri) and Shyam ke rang mein rang gayi shaam (Lata Mangeshkar / Hasrat Jaipuri).
My favourite though is Jhoomm ke gaa yun (Rafi / Neeraj). The delivery that SJ got from romantic Rafi in the second phrase is unparalleled. Jaise koi bachpan ki kahaani yaad bhi ho aur bhool bhi jaaye…..simply wow!
Jhoom ke gaa yun aaj mere dil, raat to guzre subah na aaye (Patanga) Neeraj / Rafi. Release date 20th August.
Sohanlal Kanwar's Seema was in the making for over 3 years. It was a Gulzar film, as planned and Bengal's diva Suchitra Sen was approached for the role. Then Ms. Sen had her own ideas on the scripted scenes, dialogues, costumes, etc. and eventually Gulzar lost interest in the project.
Kanwar changed the cast and the director and proceeded with the film. It was an unsuccessful attempt at the box office, in contrast to the success of Pehchan, the other Kanwar-SJ team offering this year.
Two original songs written by Gulzar were kept intact and we, the music lovers, got rewarded by a rare SJ-Gulzar team up for two excellent songs – Ek thhi nindiya do the naina (Suman Kalyanpur) and Jab bhi yeh dil udas (Rafi-Sharada) the other.
Two other Kishore-Asha duets from the film gained popularity – the racy Waqt thhoda sa abhi kuchh aur guzar jaane de (written by Indeevar) and Dil mera kho gaya, kho jaane de (written by Varma Malik).
The beauty of Jab bhi yeh dil udas hota hai is unique.  The song starts at the middle octave but soon progresses to the higher octave and remains firmly placed there. The Mukhda is in mandra saptak and antaras in taar saptak. A very rare and unique composition that only Rafi could have done justice to.
Again as the song gains momentum at the end of first verse Sharada joins in the mukhda, but only hums (in aalap). After the second verse again Sharada joins with the mukhda with her alaap humming but sings out the second line in words. By the end of the third verse, she is now fully into the beautiful composition and joins with complete lyrics in words in the mukhda with Rafi.  I do not recollect any other duet done with such effectiveness and leaving such a lasting impact. My all time favourite, the stunningly beautiful SJ- Gulzar composition, let us enjoy:
Jab bhi yeh dil udaas hota hai, jaane kaun aas paas hta hai (Seema) Gulzar/  Rafi-Sharada. Release date 14th October.
My penultimate selection for this tribute is the populist number from Jeetendra-Rakhee starrer, Yaar Mera. It was a Raja Ram and Satish Wagle production and directed by Atmaram, Guru Dutt's younger brother, who had had massive hits with SJ with Shikaar in 1968 and Chanda Aur Bijli in 1969. Not to forget, Atmaram had already announced Umang, with a new star cast with music by SJ. The titles of Yaar Mera do mention, dedicated to Jaikishan. Neeraj, S H Bihari and Hasrat Jaipuri were the lyricts here. After this, for a little while, Hasrat-Neeraj became a team of joint writers.
My pick is the Suman Kalyanpur-Rafi duet, the tease and romance, so typical Hindi Movie style and yet so typical SJ melody that makes one hum along.
Dil ki kitaab kori hai, kori hi rehne do (Yaar Mera) Hasrat Jaipuri / Suman Kalyanpur-Rafi. Release date 29th November.
The final song I wish to include is only to assure that the firm footing that SJ had enjoyed carried on and did not come to a stop with Jai's passing away. Still the creative juices were alive and kicking, the trends and times were in favour and my yet another favourite from Kishore will amply demonstrate this.
Rajendra Bhatia had hits with SJ, remember, Kanya Daan and Rafi's masterpiece, Likhe jo khat tujhe, woh teri yaad mein (Neeraj). Well, in 1972, close to the heels of the year we have visited together for our tribute, Bhatia had a hit in Jungle Mein Mangal. Pran played a double role and romanced Sonia Sahani. Kiran Kumar on insistence of romance laden Pran, sings this for his lady love Reena Roy. The lyricists are the team of Hasrat-Neeraj and an all time great romantic from Kishore Kumar came in the form of this beauty;
Tum Kitni khoobsurat ho, yeh mere dil se poochho (Jungle Mein Mangal) Hasrat Jaipuri – Neeraj / Kishore Kumar. Release date 27th December, 1972.
The year 1972 had 8 SJ releases. They were (or Shankar alone was) still going strong. Bhatia was to soon make Aaj Ki Tazaa Khabar, a run-away hit with SJ and with another Kishore popular hit, Mujhe Meri Biwi Se Bachaao. But that is another day's story.
Shankar was born 15th October, 1922 and died 26th April, 1987.
Jaikishan was born 4th November, 1929 and died 12th September, 1971.
Shankar worked as a tabla player at Prithviraj Kapoor's Prithvi Theatres and was responsible of introducing Jaikishan as a harmonium player there.
Raj Kapoor had offered his second directorial project, Barsaat (1949) to Shankar to compose music for, but Shankar insisted on having Jaikishan as his partner.
The duo  worked together from 1949 to 1971, when Jaikishan died, and Shankar carried making music under the banner till 1987, his death.
They (as Shankar-Jaikishan) gave music for 177 films, including one in Telugu, (Jeevitha Chakram) and one in English, (Bombay Talkies) both in 1971.
An instrumental album titled, Raga Jazz Style was also composed by them in 1968, considered to be one of the most innovative, SJ created 11 songs based on Indian Ragas with saxophone, trumpet, sitar (by Rais Khan), tabla, bass.
Total number of songs composed by them are 1297, of which Lata had 311 solos, Rafi 196, Mukesh 71 and Sharada 33 (among others).
In film posters their names were most prominently displayed to ensure film's box office success.
They won a total of 7 Filmfare best music director awards. Starting with Chori Chori in 1956 and followed by, Anari 1960, Dil Apna Aur Preet Parai 1961, Professor 1963, Suraj 1966, Brahmachari 1969, Pehchaan 1971, Mera Naam Joker 1972 and Beimaan 1973.
They formed very successful teaming with many a producer-directors understanding their styles and individuality and composing music accordingly. Remarkable among them, Raj Kapoor, Amiya Chakraborty, Hrishikesh Mukherji, Bhappi Sonie, Kishore Sahu, Sohanlal Kanwar, Rajendra Bhatia, Shakti Samanta, Atmaram, Lekh Tandon, Shridhar, T Prakash Rao, Raja Nawathe.
They had a total of 71 singers give voice in their compositions and made music with 44 lyricists.
They modulated their singers extremely well, like, Rafi for Shammi Kapoor vis-a-vis Rafi for Rajendra Kumar. Mukesh for Raj Kapoor vis-a-vis Mukesh for Manoj Kumar. This brought them high appreciation and success.
They were two diverse personalities; it was like they complimented each other's strengths and weaknesses. Shankar was an early riser, teetotaller, body builder and a strict disciplinarian. Jaikishan's day started at noon and he loved indulging in good food and parties. Yet, they formed a team that was most successful and creative in Hindi film music.
Tailpiece: In Film India, April 1954 issue, Khwaja Ahmed Abbas inserted an advertisement for a film, a Naya Sansar production, titled, Mr. 1954 starring Nargis, Raj Kapoor, David, Jairaj, Begum Para, Manmohan Krishna and Om Prakash. Music by Shankar Jaikishan. Unfortunately, it never got made.
Flashback 50 Years (Part I): Shankar Jaikishan Hits of 1966 – Bahaaron Phool Barsao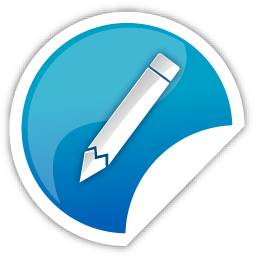 Whether you are new or veteran, you are important. Please contribute with your articles on cinema, we are looking forward for an association. Send your writings to amitava@silhouette-magazine.com
Silhouette Magazine publishes articles, reviews, critiques and interviews and other cinema-related works, artworks, photographs and other publishable material contributed by writers and critics as a friendly gesture. The opinions shared by the writers and critics are their personal opinion and does not reflect the opinion of Silhouette Magazine. Images on Silhouette Magazine are posted for the sole purpose of academic interest and to illuminate the text. The images and screen shots are the copyright of their original owners. Silhouette Magazine strives to provide attribution wherever possible. Images used in the posts have been procured from the contributors themselves, public forums, social networking sites, publicity releases, YouTube, Pixabay and Creative Commons. Please inform us if any of the images used here are copyrighted, we will pull those images down.