Main Kya Janoon Kya Jadoo Hai: K L Saigal's Magical Music
K L Saigal, the first superstar singer-actor of Indian cinema inspired generations of singers who went on to become legends in their own right. Chandidas, released on 24th March 1934 had made K L Saigal the national star and there was no looking back. From film songs to ghazals, from classical based non-film bhajans to the Rabindra Sangeet (under the blessings of Gurudev Rabindranath Tagore himself) – Saigal built up an enviable repertoire of perfection and purity in music.
On his birth anniversary, we pay a special tribute with a journey through Saigal's songs by Peeyush Sharma and an interview with Pran Nevile, the renowned author of KL Saigal – Immortal Singer and Superstar and K.L. Saigal The Definitive Biography and the founder and convener of the 'KL Saigal Memorial Circle.
In our house in Calcutta, where I grew up, we had the Radio Ceylon playing each morning from 7.15 to 8am. At 7.57 am the station would play a Saigal song. Our radio would be shut off at 8 after this song as it was a time signal to leave the house for school for all the children in the family. That was my introduction to K L Saigal. That voice and those songs started to grow upon me.
Many years later, when my appreciation for music turned logical and I had started to write in national magazines and papers, I asked my mother what really was the importance of Saigal in present days. My mother was a singer and composer of songs and bhajans of very high repute in India and abroad within the community she was active in. She had over 1000 public performances to her credit.
My mother said, "When I start a song session my tabla player and other orchestra sits and tunes together with a note played on my harmonium first. This is how we are in harmony.  Mostly done on shadaj or pancham, first or 5th note. This is a common practise. Many a singers do it with veena or taanpura.  In case with Saigal's recording session, he would sing out a note and the musicians would match or set their instruments accordingly. It was the other way round. It was a natural gift to him that his voice was always in tune and in perfect tune".
A few months later on Doordarshan Calcutta this was confirmed by Kanan Devi, in almost similar words. Later I spoke about this to my classical music teacher at the Birla Academy, Mr. Nandy and again with Mr. V G Jog (the Violin maestro). They both confirmed that they had heard about this and believed it was one in a million phenomena, as no vocalist could possibly be more perfect than an instrument. This is one unique quality that Saigal's voice had.
Main kya jaanu kya jaadu hai, jaadu hai, jaadu hai (Zindagi, 1940) Pankaj Mullick / Kidar Sharma/ disc # H 11792.
Another unique attribute that goes in favour to Saigal is that he literally taught the Hindi film industry how to sing a song.  Chandidas (directed by Debaki Bose) was made by New Theatres in Bengali in 1932, and remade as a Hindi version in 1934.
This film uniquely presents the two styles of song rendition to compare and understand the impact that Saigal's singing made. The theatrical opera style loud singing that was prevalent got done away with.
If one goes back to the initial stages of his career, since 1927 Saigal had been performing in private and public programs and mehfils singing ghazals and bhajans, mostly with music composed by him. Reputed Ustads would attend these and were amazed at his vocal range. His was a rare voice that could touch all seven notes on each of the three octaves with equal ease.  Pahadi Sanyal, his contemporary has on record claimed to have attended a few such sessions.
Saigal started acting in New Theatre's films from 1932. He sang in each film, yet the first three films that he had acted and sang were disasters. He knew he had to change his singing style. Music Director Rai Chand Boral, stood like a solid rock behind him. When the company was reluctant to make films with Saigal after three flops, R C Boral threatened to resign, and insisted on two more films that were planned for 1933. These were Puran Bhakt and Yahudi Ki Ladki. Both these films had multiple songs and Boral wanted Saigal to render these.
Another issue was that the record companies were not issuing the discs timely. A bigger problem was that the credits on the discs were many a time either missing or wrong. This was another battle that Boral had to fight. Thus when Puran Bhakt released, the discs were also issued simultaneously. The film witnessed unprecedented success which saw an encore in the success of Yahudi Ki Ladki, a few months later.
Read an extensive interview of Pran Nevile, the an interview with Pran Nevile, the renowned author of KL Saigal – Immortal Singer and Superstar and K.L. Saigal The Definitive Biography and the founder and convener of the 'KL Saigal Memorial Circle.
Bhajun main to bhaav se Sri Gidhari (Puran Bhakt/ 1933) Rai Chand Boral / Traditional /  disc # H 59h
The success of Puran Bhakt led to the remake of Chandidas which was a musical subject. Since Debaki Bose being busy with another project, Nitin Bose was asked to handle camera and direction and he was not keen on Saigal as his hero. He was quoted as saying, "If I ever set my camera on him, the lens will crack. Why, he is so uncouth! My glamour girls will refuse to work with this Frankenstein. Take him away."
The first impression was not to last long at all. During the making of Chandidas, the equation changed. That Nitin Bose comment was in 1932 when he was a New Theatres' staff cinematographer. But, later Bose did 6 super hits as a director with Saigal (and their 6 Bengali versions too) – Chandidas 1934, Daku Mansoor 1934, The President 1937, Dhartimata 1938, Dushman 1939 and Lagan 1941. The 1955 tribute, Amar Saigal was directed by him too.
Chandidas, released on 24th March 1934, made Saigal the national star. The music and the song rendering had a tremendous impact. He showed the audience nationwide how a song could be sung shunning away the opera type or kotha type influences, with clear pronunciation of words, natural easy flow of voice and modulation that emphasised the mood of the song. This is why we read and hear that every singer of repute held Saigal in awe.
Prem Nagar main banaaungi ghar mein (Chandidas, 1934) RC Boral / Agha Hashra Kashmiri/  disc # H 163 / Saigal and Uma Shashi
In an interview, many years ago, on Calcutta Doordarshan, Kanan Devi spoke of Saigal with tears in her eyes. When they were first introduced, she recollected, she was surprised to see such a reputed hero in uncombed hair, wrinkled dhoti, paan in mouth and half bent forward to say Namaskar to her, claiming that he was a fan of her amazing sweet voice. She felt so humbled.
She went on to recollect, that the classically trained singers of repute and Ustads looked at him awe struck. He could motivate his co-singer by appreciating all the time, nodding his head while recording, encouraging and helping with notes. His was a total humanitarian approach, one of mutual trust and fellow feeling. He had an unassuming personality, so much down to earth.
Many a time, when the shots were ready the team would go looking for him and would find him eventually at a remote corner of the studio with a harmonium singing to his heart's content with the junior staff as his audience. This happened, she said, on the sets of Saathi (in Bengali) made as Street Singer in Hindi, both in 1938.
Sanwariya prem ki bansi suna  (Street Singer, 1938) R C Boral / Arzoo Lucknowi/  with Kanan Devi. No disc issued. A solo version by Kanan Devi later released on JNG 1081.
Snehal Bhatkar, the music director, recollects an incident. Bhatkar was then working as a musician at HMV studio. There was a recording scheduled for Ranjit Movietone's Bhakta Surdas (1942). All musicians had rehearsed and were ready for the take, but Saigal did not show up for long. He finally arrived staggering appearing drunk. Everyone, including the music director, Gyan Dutt thought the recording would be cancelled. Saigal, standing in front of the microphone with one foot on a chair said, he was ready. He pleaded, please ignore the stumbling, it was his body that was misbehaving. But, this body was not to sing. His soul was to sing and the recording would be perfect in one take. He sang and the recording was okayed in just one take and perfect.
This is the song being referred to, let us enjoy:
Madhukar Shyam Hamare Chor (Bhakta Surdas, 1942) Gyan Dutt / Dina Nath Madhok / disc # H 1027G.
Kidar Sharma had mentioned that Saigal suffered from acute sciatica and that lead to his consuming alcohol trying to subside pain. But eventually both stuck with him all through his life only growing to fatal heights. Kidar Sharma was a writer and lyricist with New Theatres and knew Saigal from close quarters. In his biography, One and Lonely, Sharma makes mention of Saigal as an ever benevolent, kindhearted, simple and egoless person. He helped the needy open heartedly and mixed and interacted with all equally irrespective of other person's status or position.
Saigal's impressive repertoire
In his short life span of less than 43 years, Saigal acted in a total of just 37 films and sang a total of 209 songs:
* 28 Hindi language films (of these 28 Hindi films, 21 were produced in Calcutta and 7 in Bombay)
* 8 Bengali films
* 1 Tamil film
His repertoire includes:
* 126 Hindi film songs
* 44 Hindi non-film songs
* 31 Bengali film songs
* 2 Bengali non-film songs
* 2 Tamil film songs
* 2 non-film songs each in Punjabi and Persian languages.
Out of these, 53 songs were never released on any disc. He also had his share of shelved films, which he signed but the films did not get made or completed.
Anil Biswas had informed me during my many meetings with him, that Shaukat Husain Riizvi had signed a film in 1946, as a director-producer, with Saigal and Noorjahan in the lead and had Anil Biswas as the music director. Anil da had composed a duet and had done a primary rehearsal with both Saigal and Noorjahan.
But destiny looked a different way. Rizvi fell off with his financiers and the project was delayed. Then Saigal developed serious health problems and died in early January 1947. Later, Rizvi and his wife, Noorjahan moved to Pakistan and all possibilities of this project died. The duet was then used as a Mukesh solo in 1948, Anokha Pyar, Jeevan sapna toot gaya, toot gaya (lyrics by Zia Sarhadi).
Ae qaatibe taqdeer mujhe itna bata de (My Sister, 1944) Pankaj Mullick / Pundit Bhushan / disc # H 138G
Saigal was particularly fond of the voices of Kanan Devi, Khurshid and Suraiya. He had heard Suraiya sing at a studio and recommended her to be his heroine. She did three films with him – Tadbeer, Omar Khaiyam and Parwana.  Of which Parwana was released after Saigal's death on 9th May, 1947.
His pairing with Khurshid was legendary as the film, Tansen by Ranjt Movietone in 1943 was a huge hit and so was its music by Khemchand Prakash. Having worked earlier under New Theatres, Khemchand Prakash was acquainted with Saigal. When he moved to Bombay, he got an opportunity to be an independent Music director for a Saigal film since Saigal was signed by Chandu Lal Shah of Ranjit Movietone, a Bombay film company. Notably, it was in this film that Naushad was an assistant to Khemchand Prakash and also laid his foundation to work later with Saigal in Shahjahan, 1946.
Khemchand Prakash experimented with many traditional raag based compositions on Saigal in Tansen and Saigal gave amazing performances in all of them:
Baag laga doon sajani – Raag Bahar
Rumjhum rumjhum chaal tihari – Raag Shankara
Sapta suran teen gram – Raag Hindoli with pradhan dhrupad.
Diya jalaao jagmag jagmag –  Raag Deepak
Kahe gumaan kare, ri gori – Raag Mishra Pilu in Thumri ang
Bina pankh ke panchhi hoon main – Raag Mishra Jai Jaiwanti
Let us enjoy this very popular duet with Khurshid from the same film:
More balapan ke saathi chhaila, bhool jaiyo na (Tansen, 1943) Khemchand Prakash / Pundit Indra / with Khurshid /  disc # P 10723
I was fortunate to have accompanied my parents to many high profile music baithaks. I have attended private home music mehfils where I had the good fortune to listen to Ustad Bade Ghulam Ali Khan Saheb, his son Ustad Munawwar Ali Khan Saheb and the ghazal queen Begum Akhtar. Munawwar Khan Saheb was sort of fond of me and always made it a point to talk to me and sing out what I said I liked. This became my foundation for love of music of all shades and more so for ghazals.
Then in our household came in the record player. Among the first few long playing records that were bought was the 5 LP set of Saigal, containing records titled Memories of Greatness and Greatest Love Songs of K L Saigal, Vol. 1 & 2. Listening to these made me realise the sweetness and perfection in his singing. I was growing up on Rafi and Mukesh and Kishore and Lata and Asha and the honey from Geeta. But Saigal was a phenomenon – unexplainable, indefinable and matchless. He stayed on for very long in one's musical mind after listening to him. There was always a yearning for more.
In one such private mehfil, I requested Ustad Munawwar Khan Saheb to sing the ghazal by Seemab Akbarabadi, Ab kya bataun main tere milne se kya mila. He was surprised at my choice. I was in school grade 7 or 8 at that time. He obliged, sang and then in detail explained the nuances of the tune and the ghazal lyrics. He also said the tune was composed by Saigal Saheb himself. What an experience it was!
Ab kya bataaun main tere milne se kya mila, irfaan-e-gham huwa mujhe dil ka pata mila / Seemab Akbarabadi / K L Saigal / disc # H 1266. The matrix of this ghazal with serial no.HSB2499 was dated August 1940, but in disc it was released in September 1947, after Saigal's death.
Saigal sang ghazals by Ghalib, Seemab, Arzoo Luknowi, Bedam Warsi, Kidar Sharma "Hasrat", Zauk and others. Seemab and Ghalib seemed to be his favourites. This set the trend to sing ghazals in films and as non-film by many a singer. His Hindi geet and bhajans were also extremely popular and set forth a trend.
He used a traditional lyrics and set to tune himself this great composition, in raag Bihag, let us enjoy:
Avsar beeto jaye praani tero avsar beeto jaye / Traditional/ K L Saigal / disc # H 156 H
As per an interview by his wife Asha, after Saigal's death, she had confirmed his date of birth as 11th April, 1904, though many deem it to be 4th April.
Nuggets on K L Saigal
* K L Saigal was born on 11th April, 1904 at Navasheher, Jammu. He died 18th January 1947 at 6am in Jullunder, Punjab.
* It has been denied by his son, Madan Mohan Saigal (aka Gogi) that during his funeral procession, the song, Jab dil hi toot gaya, was played. It is only a rumour. No song was played when his funeral was taken to crematorium.
* His wife, Asha Rani, hailed from Hoshiarpur and was married to KL Saigal in 1934. They had two daughters and one son.
* Saigal kept the practice of Zikr and Riyaaz, from Sufi tradition, all through his growing years.
* New Theatres was established on 10th Feb. 1931, with their first film Dena Paona, in Bengali, based on Sarat Chandra's Shaudoshi. The same year K L Saigal signed his contract signed with them and was introduced to B N Sircar (the owner of New Theatres) by music director Rai Chand Boral. His first film, Mohabbat Ke Aansoo was released in 1932 as were his second and third, Zinda Lash and Subah Ka Sitara.
* In February 1933, his first non-film song was recorded after Saigal insisted on singing in his own style. The song was Jhulana jhulaao ri, Disc. # H 27H, which he had sung to much appreciation in private mehfils before. On the flip side Hori ho Brijraj was printed. The music for both the songs was composed by K L Saigal himself.
* When on 21st Feb. 1935 Devdas was released, writer Sarat Chandra Chattopadhyay had personally approved of Saigal as hero and of his voice and songs. Gurudev Rabindranath Tagore after hearing him gave permission to sing and record his Rabindra Sangeet in the Bengali language.
* In 1941-42 Saigal signed a contract with Chandulal Shah of Ranjit Movietone, Bombay, for three films, Bhakta Surdas, Tansen and Bhanwara for an unheard of amount of Rs.105,000.
* He went back to Calcutta to do a last New Theatres film in 1944, My Sister.
* He was initially rejected by HMV as they said he had harsh and rough voice that could not suit a recording. He then sang all his songs on discs for Hindustan Records of Chandi Charan Saha.
* Later, he permitted 2 discs to be issued by HMV, P 10719/20 for Bhakta Surdas, 1942 and P 10723 for Tansen, 1943.
* He sang for 10 music directors only, Rai Chand Boral, Pankaj Mullick, Timir Baran, Mihir Kiron Bhattacharya (brother and co-music director with Timir Baran), Gyan Dutt, Khemchand Prakash, Ganpat Rao, Lal Mohammed, Naushad and Khurshid Anwar.
* In 1927-28 he had a job in Moradabad. On requesting an increase of Rs.5/- he was denied the increase, he thus quit his job. He then started selling Remington Typewriters and moved to Calcutta by 1929. All through his performances in private mehfils and gatherings continued.
Acknowledgements
Other than my personal notes and observations, facts and information have been borrowed from two valuable resource books:
Jab Dil Hi Toot Gaya – Kundan Lal Saigal. By Harmandir Singh Humraz and Harish Raghuvanshi. Published in April, 2004. (Kanpur)
The Legacy of the Legend – K.L.Saigal. By Vinod Sonthalia and Kamal Beriwal. Published in June, 2005. (Calcutta)
Sundeep Pahwa (with inputs from Peeyush Sharma) speaks to Pran Nevile, the author of the authoritative book KL Saigal – Immortal Singer and Superstar and K.L. Saigal The Definitive Biography.
'KL Saigal's Songs Started the Sugam Sangeet Revolution' – In Conversation with Author Pran Nevile
Hope you enjoyed reading…
… we have a small favour to ask. More people are reading and supporting our creative, informative and analytical posts than ever before. And yes, we are firmly set on the path we chose when we started… our twin magazines Learning and Creativity and Silhouette Magazine (LnC-Silhouette) will be accessible to all, across the world.
We are editorially independent, not funded, supported or influenced by investors or agencies. We try to keep our content easily readable in an undisturbed interface, not swamped by advertisements and pop-ups. Our mission is to provide a platform you can call your own creative outlet and everyone from renowned authors and critics to budding bloggers, artists, teen writers and kids love to build their own space here and share with the world.
When readers like you contribute, big or small, it goes directly into funding our initiative. Your support helps us to keep striving towards making our content better. And yes, we need to build on this year after year. Support LnC-Silhouette with a little amount – and it only takes a minute. Thank you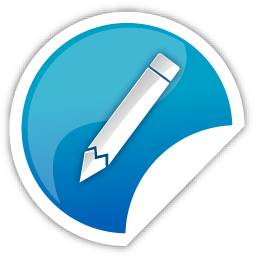 Whether you are new or veteran, you are important. Please contribute with your articles on cinema, we are looking forward for an association. Send your writings to amitava@silhouette-magazine.com
Silhouette Magazine publishes articles, reviews, critiques and interviews and other cinema-related works, artworks, photographs and other publishable material contributed by writers and critics as a friendly gesture. The opinions shared by the writers and critics are their personal opinion and does not reflect the opinion of Silhouette Magazine. Images on Silhouette Magazine are posted for the sole purpose of academic interest and to illuminate the text. The images and screen shots are the copyright of their original owners. Silhouette Magazine strives to provide attribution wherever possible. Images used in the posts have been procured from the contributors themselves, public forums, social networking sites, publicity releases, YouTube, Pixabay and Creative Commons. Please inform us if any of the images used here are copyrighted, we will pull those images down.