The general idea is if women start thinking independently they would 'storm the male bastion'.
By Preety Singh
"I don't know where she is. Her mother might be knowing," Mr Joshi banged the phone down with a thud. He had never been so rude. I was flabbergasted. I had no clue as to what exactly had happened to my friend, Divya (not her real name).
Within a week I was calling up Divya's mother. "She got married two years back and went away. No idea where she is now," she averred.
For a moment I was dumbfounded. It sounded incredible. How could someone get married two years back when I had spoken to her just seven months back! I could smell the ire of a hot-headed father who would never compromise on his 'exclusive right to decide on his daughter's future'. For him, she was just an 'object' who could not have any right to think as an 'individual'.
Probably she had run away unable to bear the tyranny of her father, probably she wanted to be independent, probably wanted to marry the boy of her choice.
I was agonized at all that happened to Divya. Melancholic thoughts enveloped my mind as I could visualize the fate of hundreds of Divya's in this country — helpless and caged in the confines of an imaginary wall.
There are very few to understand their plight — a complete full stop to their ambitions in life even before they could complete their studies and crucifying them at the altar of marriage. Such precious talents are underutilized — I consider these as serious violation of rights of the women.
What many parents don't understand is the possibility of a girl's life becoming hell because she had failed to evolve as an individual. Yesterday she was 20 and was forced to marry, today she stands at the crossroads of life, confused, unable to understand oneself and looking at the edifice of this 'monstrosity called life'.
I have come across a large number of cases where girls not married by the age of 24 becomes an 'object of consternation'. Their life starts taking a turn for worse. She is blamed by her own family for not getting married. She is subjected to adjectives like unlucky, burden, etc.
She is often forbidden to work. "You think we do not know what you are doing? There has to be a man somewhere. That is why you want to go out everyday," I have heard many parents telling their daughters.
Every acquaintance, every activity and every move is eyed with suspicion.
Day by day, night by night, such imaginations build the crescendo of destruction, character assassination, physical restriction and mental abuse. The more submissive she is, the better they think their daughter is. One word of dissension and she becomes a spoiled girl. She has absolutely no right to 'air her views'. Unfortunately boys never figure in such realm of 'subjugation'.
Akansha (not her real name) is another girl I know who suffers from constant humiliation and prejudice in her family. Coming from a well-to-do family, she is hardly allowed to move outside her house.
To work and be independent cannot even appear in her dreams. A fear psychosis has enveloped in the life of poor Akansha, every word she speaks sounds as if she is utterly terrified. Akansha is not the only one to suffer from such debasement. Beneath the incongruity of Miss Universes and Super Executives, the majority of women in the country continue to remain shackled to rites and rituals paying reverential obeisance to the menfolk. That's their destiny!
Let us now examine another aspect of women's rights violation. You take any matrimonial column and you see classifieds on bridegrooms wanted for convent educated girls. It has become a fashion — every one wants such girls as their daughter-in-law.
Parents prefer to send their daughters to convents, many would
even prefer a post-graduate degree — after all they become part of the lucrative marriage market. I shudder to think that in most of these cases even with education, the evolution of women as individuals are simply thwarted and nipped in the bud. The general idea is if they start thinking independently they would 'storm the male bastion'. The retribution is swift and harsh.
I sincerely ask all fathers and brothers as to why they are hell-bent on clipping the wings of their daughters or sisters?
Why not put the same parameters on sons, especially those who are coarse, crude, vulgar and misbehaved?
Why not give them a thrashing when they step out of line and dictats?
Why keep their 'Lakshmi's' chained and suffocated? Why?
How much I wish that we go back to the Vedic age where women had equal status as men and fathers took special care that their daughters were properly educated?
(This article was first published in Meghdutam Plus Newsletter between 1998 – 2000)
Celebrate the Spirit Of Women's Day with Amazon Store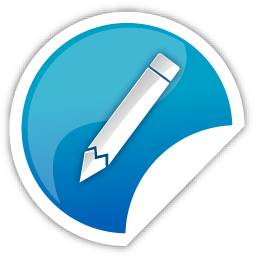 Learning and Creativity publishes articles, stories, poems, reviews, and other literary works, artworks, photographs and other publishable material contributed by writers, artists and photographers as a friendly gesture. The opinions shared by the writers, artists and photographers are their personal opinion and does not reflect the opinion of Learning and Creativity emagazine. Images used in the posts (not including those from Learning and Creativity's own photo archives) have been procured from the contributors themselves, public forums, social networking sites, publicity releases, Morguefile free photo archives and Creative Commons. Please inform us if any of the images used here are copyrighted, we will pull those images down.
Take care of children with sensibility and raise them with love and affection because they are our future generation who will take care of the country tomorrow.