Tumko Piya Dil Diya Kitne Naaz Se – GS Kohli, the Unsung Music Composer
In a tribute to the unsung music director G S Kohli, we recall some of the highly pleasing melodies that he left behind for music appreciators.
In the series dedicated to the lesser known music personalities, we pay a tribute to G S Kohli. Long forgotten.
GS Kohli, better known as the Assistant Music Director to the legendary O P Nayyar, branched out on his own after a few years with Lambe Haath. Kohli (full name Gursharan Singh Kohli*) did imbibe some of the Nayyar style of composing, and he had an essential Punjabi influence in his compositions. His music bore the unmistakable stamp of the lyrical romantic beauty and unique beats of Punjab that constitute the flavours of the region.
In one Doordarshan broadcast in mid-Eighties, Ustad Allah Rakha, the table maestro, had said and extensively demonstrated some of the one thousand two hundred different beats and rhythms from Punjab explaining in detail the huge variety and its' application in music. In today's era Sukhwinder Singh talks about it sometimes. This was where Kohli found a home ground. Let us today recall some of the highly pleasing melodies that he left behind for music appreciators.
Pyaar ki raah dikha duniya ko, roke jo nafrat ki aandhi (Lambe Haath, 1960) G S Kohli / Anjaan/ Rafi
Pyar ki raah dikha duniya ko,
roke jo nafrat ki aandhi,
Tum me hi koi Gautam hoga,
tum me hi koi hoga Gandhi.
Rafi sang this ode to humanity that has remained valid in every era.
Daljeet was an actor in late forties and early fifties. It is believed he did some lead roles too but mostly settled down to negative roles. But somewhere in mid-fifties he lost that as well.
In an effort to become a producer he launched GS Kohli as a music director with Lambe Haath in 1960. Starring Mahmood and Naaz, it is one film that had caused controversy with its poster. With Naaz standing mid-sized visible up to her knees and Mahmood behind her with his arms stretched in front of her clasping his both hands just at her hip line in front. His face was visible behind her right shoulder.  It was a sensational poster and within two weeks of it being released it had to be pulled out. The film was a mediocre run. There was a popular Rafi-Asha Bhosle duet as well, Mohabbat kar ke kya logey, aji badle meun kya dogey. All lyrics were by Anjaan.
In 1961 Kohli landed the prestigious Sippy Productions' project Mr. India, directed and produced by G P Sippy. The film starred Geeta Bali, Kamaljeet, Helen and I S Johar who had a double role and was also credited as the writer of the film. Feroze Khan had a small role as well. The late Kamaljeet, as many readers are aware, was Waheeda Rahman's husband in real life (real name Shashi Rekhi, hailing from Bijnor in UP).
Rafi's Mat pooch mera hai kaun watan aur main kahan ka hoon was the most popular song from the film with lyrics by Anjaan. Asha and Rafi had the duet Nazar ye teri teekhi na maar beimaan re. Rafi also had Kya soch raha matwale, duniya ke khel nirale (both songs by Jan Nissar Akhtar). The songs have fallen out of memory for many now.
Mat pooch mera hai haun watan (Mr. India, 1961) G S Kohli / Anjaan / Mohd Rafi
In 1963, Kohli scored music for two prestigious films Faulad, produced by Vinod Doshi and Shikari by F. C.Mehra, both producers of repute. Shikari was his life's best score and made him immortal among the music lovers. The songs for both the films were issued on records with continuing serial numbers one after the other in the months of August/September in 1963. Faulad released on 23rd November in the theatres and Shikari had released a month earlier and was already a hit. Both the films were directed by Mohammad Hussain.
Yaad tori aai to main chham chham roi re (Faulad, 1963) G S Kohli / Faruk Qaiser / Asha Bhosle
Faulad was actress Mumtaz's first film as a heroine. She acted against Dara Singh with Minu Mumtaz (Mehmood's sister) as her co-star. Three sweet melodies by Asha Bhosle picturised on Mumtaz were hits.
Two of these were written by Faruk Qaiser, who also wrote the dialogues and was an Associate Director in the film:
Yaad tori aai to main chham chham royi re, preet bhare ansuon mein chunari bhigoyi re
and
O matware saajna chhalak gaya more pyar
The third was written by Anjaan Jaane jaana yun na dekkho aaj nafrat se mujhe, kya karoge kal agar mujhse mohabbat ho gai, ho gai. Listen to the refrains in chhalak gaya mora pyar and in kya karoge kal agar mujhse mohabbat ho gai ho gai, haan haan, and the songs will start ringing in your memories. Lovely tunes.
Jaane jaana yun na dekkho aaj nafrat se mujhe (Faulad, 1963) G S Kohli / Anjaan / Asha Bhosle
The title song written by Faruk Qaiser and sung by Rafi and chorus Dil hai hamara phool se nazuk, baaju hain faulad was also popular. It was picturised on Dara Singh and Shyam Kumar in this partly-coloured film.
Eagle Films' Shikari was a color film. Starring Ajit with Ragini and Helen this was probably among the last films of Ajit as a hero, for by 1965 he had signed Suraj as a villain. The picturisation was a misfit pairing of Ajit and Ragini (Padmini's dancer sister) as Ajit could barely hide his unease at enacting the songs on screen. The two did act in Awara Badal too around the same time, with music by Usha Khanna, another Nayyar assistant.
Agar main poochhun jawab doge (Shikari, 1963) G S Kohli / Faruk Qaiser / Lata Mangeshkar and Mohd Rafi
The least popular among six very beautiful songs in Shikari, was the Lata Mangeshkar solo, Baje ghungroo chhun chhun chhun, dil ki dharkan sun sun sun (Qamar jallalabadi). But she had two super hit duets with Rafi to make up, both written by Faruk Qaiser, Chaman ke phool bhi tujhko gulab kehte hain, hamin nahin, hamin nahin, hain sabhi lajawab kehte hain, and Agar main poochhun jawab doge, dil kyun mera dhadak raha hai. Any true music lover would remember with huge affection these two duets. Extremely melodious, listen to them again and notice how deftly and expertly Kohli has done the orchestration in them. They are of highest quality in the annals of Hindi Film music.
This is the essential smooth romantic impelling Punjabi composing style. Well, we all know Kohli was the music arranger for O P Nayyar and it was his job to practice and make ready all the players in the orchestra. He did make Nayyar proud of him in many of Nayyar songs.
Saaz-e-dil chhed diya hai to yeh naghma sun lo,
bikhri bikhri hain mere pyar ki kiranen chun lo,
Isi kiran ko sanam Aftaab kehte hain,
hamin nahin, hamin nahin,
hamin nahin hain sabhi lajawab kehte hain,
chaman ke phool bhi tujhko gulab kehte hain.
Truly Lajawab!
Chaman ke phool bhi tujhko gulab kehte hain (Shikari, 1963) G S Kohli / Faruk Qaiser / Lata Mangeshkar and Mohd Rafi
Among other songs of Shikari, Asha had a hit solo for Helen in Qamar Jalalabadi's Yeh rangeen mehfil gulabi gulabi, mere dil ka aalam sharabi sharaabi. She also had a hit duet with Usha Mangeshkar in Faruk Qaiser's
Maangi hain duaein hamne sanam is dil ko dhadakana aa jaye,
kuchh nazre inaayat ho hampe, kuchh hum ko behekana aa jaye.
Another hit duet was the Mangeshkar sisters Usha and Lata in Faruk Qaiser's Tumko piya dil diya kitne naaz se, haye naiana lad gaye bhole bhale kaise dagaabaaz se, ho. This was for Ragini and Helen on screen.
Tumko Piya dil diya kitne naaz se (Shikari, 1963) G S Kohli / Faruk Qaiser / Lata Mangeshkar and Usha Mangeshkar
Homi Wadia's Char Darvesh in 1964 could not boast of music that was worth equal mention. This Sayeeda Khan and Firoze Khan starrer had Rafi crooning Gusse mein tum aur bhi achhi lagti ho Masha-allah (lyrics by Raja Mehdi Ali Khan) and an Asha Rafi duet, written by Anjaan, Pyar ke daman se lipte hum kahan tak aa gaye.
Adventures of Robin Hood, 1965, had an early hit via Rafi for lyricist Yogesh, Mana mere haseen sanam tu rashq-e-Mahtaab hai. Another Rafi solo written by Anjaan was also popular Sanwaar de jo pyaar se bahaar ki bhi zindagi. That is all that was there to this film.
Mana mere haseen sanam (Adventures of Robin Hood, 1965) G S Kohli / Yogesh / Mohd Rafi
The Mehmood and Amita starrer Namaste Jee that had released prior to Adventures of Robin Hood in the same year, boasted of a more popular score. Anand Bakshi registered a hit early in his career through Rafi beauty Hamen kya jo har su, ujale huye hain, ke hum to andheron ke pale huye hain.
Two other songs by Anjaan were also hits – Lata's solo Mere do naina matwale, kiske liye, bechain hain chand sitare kiske liye and  Mukesh and Lata's duet Baharon thaam lo ab dil mera mehboob ata hai.
Hamen kya jo har su (Namaste Jee, 1965) G S Kohli / Anand Bakshi / Mohd Rafi
By now Kohli had slipped into doing stunt or B grade films. He never could come out of it and his creativity suffered as well. The songs of his two 1966 releases Do Matwale and Naujawan are not even worth a mention. Minor redemption was in form of Rafi's Din bure hote hain halaat bure hote hain, aadmi to bura nahin hota (Anjaan) next year in Sangdil. The film starred Ameeta and Dara Singh. This song is a popular Rafi number even today.
Jung Aur Aman (1968) and Jaalsaaz (1969), both Dara Singh films again had no song worth memory. A minor flicker was there in Asha's Naam baki rahe tera mere maykhane mein in the 1969 release Gunda, a Sheikh Mukhtar, Sujit Kumar, Jayanthi film by Mohammad Hussain. But the highlight in the film was Lata's qawalli style mujra Nazar ne uthate hi kuchh is ada se kaam kiya, surahi jhuk gai aur paimano ne salaam kiya (both lyrics by Shaadab). The special mention being that this Lata song was picturized on qawalli queen Shakila Bano Bhopali enacting it on screen.
That pretty much sums up all that G S Kohli could leave as legacy in music. He died on 25th July, 1996. Well, you could sing or hum along some lovely songs from your memory bank that is our tribute to the forgotten music maker today.
Din bure hote hain haalaat bure hote hain (Sangdil, 1967) G S Kohli / Anjaan / Mohd Rafi
On request of our esteemed reader Srinivasan Channiga, the Lata-Mukesh beauty from Namaste Jee.
Baharo thaam lo ab dil (Namaste Jee, 1965) GS Kohli / Anand Bakshi / Lata Mangeshkar and Mukesh
* full name of GS Kohli as Manek Premchand, the author of Romancing the Song and several other books had informed me
More to read in Music Makers
Jamal Sen and His Music Legacy – In a career spanning 28 years Jamal Sen provided music direction for only 14 Hindi language films.
The Magic of the Melodies of Roshan and Chitragupt – Roshan and Chitragupt – The two hugely talented music directors shared the destiny of not being given their due in the industry.
The Pathbreaking Non-conformist – The Music of RD Burman – 'RD Burman's music is eternal, universal and a life-long joy.'
Khayyam: Making Poetry Come Alive With Melody – Khayyam's compositions were soulful and melodious, the songs were rich in poetry and purpose and the style was noticeably different from other composers.
'Chalte Chalte Yunhi Koi Mil Gaya Thha': The Music of Ghulam Mohammad – Even though Ghulam Mohammad started giving music in films since early forties, his noteworthy compositions got their due from 1948 onwards.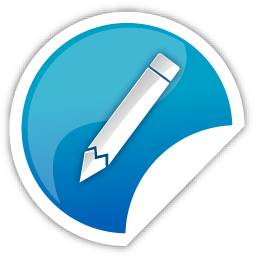 Whether you are new or veteran, you are important. Please contribute with your articles on cinema, we are looking forward for an association. Send your writings to amitava@silhouette-magazine.com
Silhouette Magazine publishes articles, reviews, critiques and interviews and other cinema-related works, artworks, photographs and other publishable material contributed by writers and critics as a friendly gesture. The opinions shared by the writers and critics are their personal opinion and does not reflect the opinion of Silhouette Magazine. Images on Silhouette Magazine are posted for the sole purpose of academic interest and to illuminate the text. The images and screen shots are the copyright of their original owners. Silhouette Magazine strives to provide attribution wherever possible. Images used in the posts have been procured from the contributors themselves, public forums, social networking sites, publicity releases, YouTube, Pixabay and Creative Commons. Please inform us if any of the images used here are copyrighted, we will pull those images down.