The Evergreen Songs of Jeetendra
Think of Jeetendra and the tight pants, white shoes and stylish Tees come to mind. But the dancing hero did a variety of roles in his long career that challenged his histrionic abilities and created a rich basket of evergreen melodies. We take a journey through some of those superhits to celebrate Jeetendra's birthday today.
Musafir hoon yaaron,
Na ghar hai na thikana,
Mujhe chalte jana hai, bas chalte jana
Think of Jeetendra and this song with his handsome boy-next-door look and a trotting tonga immediately comes to mind. Sans his trademark tight pants and white shoes, this Jeetendra didn't gyrate to rocking music to express his love. He was the sensitive hero of Gulzar's Parichay, Khushboo and Kinara who quietly expressed feelings to his lady love without putting them in words, forget dancing! Talking of breaking a set image, this is one of the finest examples. But more on that later.
Recognition and awards dodged this hero of over 200 films all through his active career. On 7th April this year our evergreen and fit dancing hero, Jeetendra turns 77.
On an average, he had over 6 releases every active year in his career of 35 plus years. Truly an enviable record for any film lead performer in any cinema world over.
His first hit in 1967, Farz set his image that stayed put all through his career. Even though he had a number of films where he performed varied roles with elan, yet that 'Jumping Jack'  image stuck and stayed all through.
Jeetendra's father, Amarnath Kapoor, was a supplier of artificial jewellery for the film industry and was a regular with V Shantaram. On one such occasion when Jeetendra, then with his original name, Ravi, had gone to the studio to deliver the goods, Shantaram offered him a small insignificant role in Navrang in 1959. Life went on till Shantaram again offered a small role in Sehra, 1961, but by this time he had already signed Jeetendra as the male lead in his under production film with his daughter, Rajshree as the heroine. That film released in 1964 as Geet Gaya Pattharon Ne introducing Jeetendra as the hero.
1. Geet gaya pattharon ne (Geet Gaya Pattharon Ne, 1964) Ramlal / Hasrat Jaipuri/ Asha Bhosle, Mahendra Kapoor, Kishori Amonkar.
Stardom came Jeetendra's way through the Ravi Nagaich directed Farz in 1967. This film also set the pre-cast for his lifelong image as mentioned above. The film was a huge hit and established Jeetendra and debutante Babita firmly as stars for years to come. This crime-spy thriller with lavishly laid out songs, a hit music score by Laxmikant-Pyarelal was the first major commercial hit for not only the lead pair, but also for the music director team and the film director too. The songs are cherished and popular even after these 50 years. Tum se o haseena kabhi mohabbat na maine karni thhi (Suman/Rafi), Hum to tere aashiq hain sadiyon purane (Lata/Mukesh), Baar baar din yeh aaye (Rafi, Chorus) were all hits as was this solo that became the signature of the quintessential Jeetendra.
2. Mast baharon ka main aashiq (Farz, 1967) Laxmikant-Pyarelal / Anand Bakshi / Rafi
Jeetendra is known to be a devout follower of Balaji of Tirupati. His faith grew during the filming of Farz and got sealed forever. He instantly became a favourite bankable star not only for mainstream Hindi cinema but also for Hindi language movies made in the South.
The Farz team repeated him with a double role in the hit Jigri Dost, 1969 and the legendary film maker LV Prasad released Jeene Ki Raah with him in 1969 too. The hero in this film was a much married man with children. A risky proposition for a new young hero in Hindi cinema, but Jeetendra with Prasad's guidance came out with a super hit. The film starred Tanuja and Sanjeev Kumar as well and had hit score again by Laxmikant-Pyarelal.
3. Ik banjara gaaye, jeevan ke geet sunaye (Jeene Ki Raah, 1969) Laxmikant-Pyarelal / Anand Bakshi / Rafi
Let me get into some roles and songs that best associate with Jeetendra and pave the way for favourite song memories. Vasu Menon paired him with Hema Malini for Waris also in 1969. It was a regular role with songs and dances, but it brought him close to Hema. She admits in her biography that she almost married him. The film was another hit for Jeetendra in 1969 and the songs became popular. Music this time was by RD Burman. Remember, Ek bechara, ha, pyar ka maara, ha, (Rafi), and Lehra ke aaya hai jhonka bahaar ka (Lata/Rafi)? But my favourite is this duet and particularly the orchestration and counter melody used in the song by RD:
4. Kabhi kabhi aisa bhi to hota hai zindagi mein (Waris, 1969) RD Burman / Rajinder Krishan / Lata-Rafi
With that demonstration on how to gyrate and sing a duet in a Fiat car while it is raining, Jeetendra got an opportunity to showcase his acting talent in Premji's Maa Aur Mamta directed by Asit Sen in 1970. The film had a supporting star cast of veterans such as Nutan, Ashok Kumar, Rehman, Nirupa Roy and Jayant. The story line with Asit Sen's direction gave him an edge.
For a moment, just shut your eyes to what Jeetendra and Mumtaz are performing on screen and listen to, with care and intent, that one line in the first verse by Rafi; dekhe na koi bhi jab tujhe main gale se laga loon; the express desire, the stealth in intention, the purest love, soft crooning, just oozes out of Rafi's delivery. That was the Rafi effect. Rafi was one co-singer who never attempted to out shine his partner in a duet. He never intentionally exhibited technical or vocal supremacy. His exemplary rendition just came naturally to him.
5. Rut bekaraar hai, sham-e-bhaar hai (Maa Aur Mamta, 1970) Laxmikant-Pyarelal / Anand Bakshi / Lata-Rafi
In 1972, RD Burman had 18 releases and 10 of them were super hits. Parichay was one among them. It was Jeetendra's home production, with brother Prasanna Kapoor as executive producer under the banner Tirupati Pictures.
Gulzar was the director showcasing the talents of the likes of Sanjeev Kumar, Jaya Bhaduri and Pran. It was a tall order to match and Jeetendra came out with accolades. His restrained performance with a professional approach made the impact. That he was neither much recognized nor given an award may have a lot to do with his pre-set image. Loosely built around The Sound of Music, it was an adaption of writer RK Mitra's Bengali story and film Jay Jayanti.
6. Saare ke saare gama ko lekar gaate chale (Parichay, 1972) RD Burman / Gulzar / Asha Bhosle, Kishore Kumar, Sushma Shreshtha and Chorus. This unique song beautifully synchronized the lyrics with the musical notes, inspired possibly from the iconic Do Re Mi in The Sound of Music as an attempt to teach the kids the sargam.
The Maa Aur Mamta production team got together with director, Khalid Akhtar to do Roop Tera Mastana (1972). Sterling performance by Pran and good ones by both Mumtaz and Jeetendra were highlights with a hit music score by L-P. Jeetendra also worked on the screenplay for this film with KB Lal. Another fine Rafi delivery. Anand Bakshi excelled in the lyrics. With almost 6 million views, this is certainly a hit number even today.
7. Bade bewafa hain yeh husn wale (Roop Tera Mastana, 1972) Laxmikant-Pyarelal / Anand Bakshi / Rafi
Khushboo in 1975, based on the Sarat Chandra story, Pandit Moshai, was again a home production with Prasanna Kapoor as the producer. Another Gulzar-directed gem, it remains as one of my top favourite film for its treatment of the story, the dialogues, music and songs and performances by most of the cast including Jeetendra, Hema, Farida Jalal, Master Raju, Durga Khote and others. Wish both Hema and Jeetendra had received awards. Each and every song is a delight to listen and watch on screen.
That the hero who was labelled as jumping-jack could give such remarkable performance was a much established fact by now. Sanjeev Kumar remained a favourite hero of Gulzar, otherwise we might have just seen some more films from the Gulzar and Jeetendra team.
8. O majhi re, apna kinara, nadiya ki dhaara hai (Khushboo, 1975) RD Burman / Gulzar / Kishore Kumar
In 1973, Kundan Kumar gave a fun filled tapori role to Jeetendra in Anokhi Ada, co-starring Rekha and Vinod Khanna. Jeetendra had done plenty of light roles prior to this. What made him stand out was his perfect tapori act. Also after Parichay, Kishore was a voice for Jeetendra as well though he was known to have Rafi as his major playback voice. Certainly there are hit songs that Jeetendra has had with Mukesh too.
Anokhi Ada did an above average business. Now the funster from Farz days had travelled a long way gaining experience with varied directors, such as, V Shantaram, Asit Sen, Ravi Nagaich, LV Prasad, Gulzar and more. Watch the tapori hit qawalli song in inimitable Jeetendra style; another one with 6 million views;
9. Haal kya hai dilon ka na poochho sanam (Anokhi Ada, 1973) Laxmikant-Pyarelal / Majrooh Sultanpuri / Kishore
The last of Gulzar film that Jeetendra did was Gulzar's own film, the classic, Kinara, 1977. He shared screen with Hema and Dharamendra, with Sriram Lagoo in support. A unique story woven around music and dance and shot in picturesque Mandu, it was a delight to watch the performances of Hema and Jeetendra. The LP record of the film was unique too. It had commentary spread all over connecting the songs in Gulzar's voice. A treasure, indeed.
It is popularly believed that RD Burman was in his creative best when he teamed with Gulzar. There is no doubt that Gulzar has teamed with many music directors, yet when one listens to all the music these two stalwarts made together, it leaves an impression of a 'never before-never again' experience. While Gulzar was making Kinara, he was also working on Kitab simultaneously. Listen and compare the music from both movies, so varied and perfect-for-the-plot in the treatment of lyrics and music. That was truly a golden combination for music lovers and those who love good cinema. (Read the essay Meethe Bol Bole, Bole Paayaliya – A Sparkling Jugalbandi of Music and Dance)
Jaane kya sochkar nahin guzra is a soulful delight in Kishore Kumar's voice. Also, this time Jeetendra got to sing in Bhupinder's voice, another super hit song.
10. Naam gum jayega chehra yeh badal jayega (Kinara, 1977) RD Burman / Gulzar/ Lata Mangeshkar and Bhupinder Singh
My final Laxmikant-Pyarelal number is from this flop film directed by A. Salaam, Aakhri Daao, 1975. I guess, the pairing of Saira Banu with Jeetendra just did not click at the box office. The film was a crime thriller written by Salim Javed. The performances of Danny and Padma Khanna were truly a delight. The story plot was interesting too. The music of the film was just average, but this Rafi number stood tall among all others. It was a rare outing for L-P to have the lyrics written by Hasrat Jaipuri, this one really turned gold. Enjoy that par-excellence rendition by Rafi with poignant lyrics by Hasrat set in a good L-P tune;
11. Aisa na ho ke in waadiyon mein main kho jaaun (Aakhri Daao, 1975) Laxmikant-Pyarelal/ Hasrat Jaipuri/ Rafi and chorus
One thing BR Chopra and brother Yash Chopra were particular about was to have Sahir write lyrics for their films, the music directors could be varied. Yash Chopra had brought together the Sahir and RD Burman team in Joshila in 1973. BR's son Ravi got them to work for his very ambitious high budget multi-starrer in 1980, The Burning Train. One of the first disaster stories filmed on Indian screen, the film did not do expected business. The impressive star cast could not save the film.
Jeetendra had a smaller role with major players being Dharmendra, Vinod Khanna, Hema, Parveen Babi, Danny, Vinod Mehra, Neetu Singh, Navin Nishchal and others. In the small role that Jeetendra had, he left an impressive memory with his stylized qawalli in the train with Asha Sachdev and Neetu Singh and others. Back in his whites, he really lived the qawalli with Rafi again as his voice with Asha Bhosle being the co-singer and the chorus.
12. Pal do pal ka saath hamara, pal do pal ke yaarane hain (The Burning Train, 1980) RD Burman / Sahir Ludhianvi / Asha-Rafi and chorus
In the late 80s to 90s Jeetendra did a large number of films with South India producers teaming with Sridevi and Jaya Prada with most of the music by Laxmikant-Pyarelal and Bappi Lahiri. He then moved on to some senior and character roles too. He was one such star who kept in shape and maintained his style and pose.
After the 12-songs delight given above, this is the extra special as Bakers' Dozen always gets a free thirteenth piece.
The 1971 Nasir Hussain hit, Caravan. Asha Parekh, the regular Nasir Hussain heroine, teamed with Jeetendra and Aruna Irani in this musical crime journey revolving around gypsies. The film and its music were massive hits.
13. Goriya kahan tera des re (Caravan, 1971) RD Burman / Majrooh Sultanpuri / Asha-Rafi and chorus
* Jeetendra and Rajesh Khanna were school mates. They also did their graduation from the same college – the KC College, Churchgate. The two worked together in Maqsad that also starred the two leading dancer actresses Sridevi and Jaya Prada.
* Jeetendra had done more than 80 remakes of various South Indian films especially of actors Telugu Superstar Krishna and NT Rama Rao, Tamil actors MG Ramachandran and Sivaji Ganesan.
* His energetic dances in his films earned him the epithet 'Jumping Jack'. Farz, Caravan, Humjoli and later the remakes of South films Sanjog, Aulad, Majaal, Justice Chaudhry, Mawaali, Himmatwala, Jaani Dushman and Tohfa – all had him matching steps with the leading actresses known for their dancing skills.
More to read
Meethe Bol Bole, Bole Paayaliya – A Sparkling Jugalbandi of Music and Dance
Aane Wala Pal Jaane Wala Hai… The Immortal Songs of RD Burman-Gulzar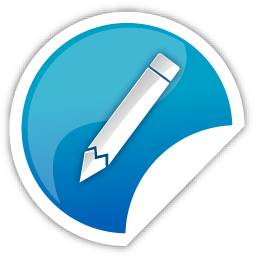 Whether you are new or veteran, you are important. Please contribute with your articles on cinema, we are looking forward for an association. Send your writings to amitava@silhouette-magazine.com
Silhouette Magazine publishes articles, reviews, critiques and interviews and other cinema-related works, artworks, photographs and other publishable material contributed by writers and critics as a friendly gesture. The opinions shared by the writers and critics are their personal opinion and does not reflect the opinion of Silhouette Magazine. Images on Silhouette Magazine are posted for the sole purpose of academic interest and to illuminate the text. The images and screen shots are the copyright of their original owners. Silhouette Magazine strives to provide attribution wherever possible. Images used in the posts have been procured from the contributors themselves, public forums, social networking sites, publicity releases, YouTube, Pixabay and Creative Commons. Please inform us if any of the images used here are copyrighted, we will pull those images down.