'Films Must be Restored Like a Work of Art': In Conversation with Shivendra Singh Dungarpur
"If we do not pour our resources into preserving what is left of our cinematic heritage and on planning for the preservation of the films we are creating now, we will have nothing to restore."
In a conversation with Silhouette Magazine, Shivendra Singh Dungarpur, founder of Film Heritage Foundation speaks about the current state of film preservation and restoration in India, the hurdles and the roadblocks, the initiatives needed moving forward and of course, the film closest to his heart, Celluloid Man.

Shivendra Singh Dungarpur, founder of Film Heritage Foundation (FHF) and the director of the National award-winning film Celluloid Man, has been steadfastly working on film preservation and restoration initiatives in India, emphasizing urgent need for policy framework and awareness and trying to save and salvage the fast disappearing vintage film heritage. Buying original negatives from the flea market, salvaging films from film producing families, preserving and restoring damaged films in association with reputed foreign institutes, holding training workshops for high-end restoration – Shivendra Singh Dungarpur and FHF are tapping every avenue to preserve India's enviable wealth of cinema.
In a conversation with Silhouette Magazine, Shivendra speaks about the current state of film preservation and restoration in India, the hurdles and the roadblocks, the initiatives needed moving forward and of course, the film closest to his heart, Celluloid Man.
Antara: Please tell us about Celluloid Man. How did the idea take shape in your mind and how was the experience of making a documentary on a person PK Nair Saheb who spearheaded documentation, preservation and archiving of films when there was no such initiative to talk about?
Shivendra: I first met Mr. Nair at the Film Institute. For us students, he was an almost intimidating figure, as we all knew about his role in building the Archive and his encyclopaedic knowledge of cinema. He would sit in a particular seat at every screening, with a little torch and a notebook making meticulous notes about the film. We hardly spoke to him, except to approach him during Holi celebrations and request him to screen particular songs from various films.
In 2010, I read an interview with Martin Scorsese where he spoke about a festival of restored films called "Il Cinema Ritrovato" in Bologna. I was fascinated by what he said and I decided to go and see for myself. I started realizing the importance of preservation and restoration of cinema.  Bologna was a revelation. I visited the labs and met restorers, film academics, film critics and cinephiles from all over the world that were so committed and passionate about preserving and restoring films.
I returned from Bologna with just one thought in mind – what was the current state of our film heritage now that Mr. Nair had retired? I decided to travel to Pune to see the archives for myself and was surprised to find Mr. Nair still living across the road from the Archives like a watchdog, even though he was long retired. I asked Mr. Nair to come to the Archive with me, but the authorities at the time did not allow him in. This upset me deeply to witness a situation where the man who had founded and built this institution, was now being barred at the door.
I wanted to do something about this and that's how the idea for my documentary Celluloid Man was born. I wanted to show the immense contribution of Mr. Nair in building the Archive and influencing generations of filmmakers as well as highlight the importance of preserving and restoring our national film heritage before its too late.
Celluloid Man was shot over a period of almost three years and was a journey of discovery. I rediscovered the history of Indian cinema during the many hours I spent with Mr. Nair and also the heartbreaking loss of our cinematic heritage.
Nairsaheb was never keen that I make a film on him. He kept saying that if it is a film on preservation, then he could be a part of it. I never told him during the shoot that the film is about him. It is only when he saw the finished film that he realized that the film was about him.
We showed him the first copy of the 35 mm print. He had driven down from Pune. He was already worried about the length of the film which was 2 hours 40 minutes. But after watching the film, he cried. I have never seen him so emotional. He is a man of very few words and rarely praises any work. He came to me and told me, "I am fine with the length." That itself was high praise.
Antara: According to the presentation you made at the JNU seminar, we have lost 90% of our silent films and about 80% of our films belonging to the pre-1950s. What about the films that have come after 1950? Any figures on what still survives from those films?
Shivendra: We have lost over 95% of our silent films and about 70 – 80% of our films by the time the NFAI was started in 1964. Just the other day Gulzarsaheb called me looking for a 1969 film "Rahgir" for which he had written lyrics. However, there is no trace of this film in any format.
There must be so many films like this where people presume that there must be some surviving copy, but when you look for it, it's gone. There are also many in the case of which the original negative or even the prints are difficult to trace, but given the volume of films India has produced post the '50s, it would be very difficult to give an exact figure. But I can say with conviction that the loss must be colossal.
Antara: Silver extraction, nitrate fires and decay are the three primary reasons why our films are vanishing. Would you say these are the causes? Or would you say these are the consequences of the actual cause that is the deep rooted apathy and indifference towards preserving our cinematic heritage?
Shivendra: Yes, you are absolutely right. Even today, both filmmakers and producers are so busy making films that no one looks beyond the box office collections and thinks about the importance of preserving films for posterity.
The film industry needs to respect the works they create as being more than mere entertainment. And that's just cinema. What about the documentaries, short films, animation films, television serials, experimental films, ad films? They need to be saved too. Film is an important visual document of our times. We must treat it is an art form that is an integral part of our social and cultural heritage.
Antara: Why is copyright such a big obstacle in preventing films from being archived and preserved? For instance, films older than 60 years would anyways be in public domain. Why aren't their enough efforts to claim these for archiving?
Shivendra: Public domain and copyright does not affect the archiving of films. These only come into play for restoration, exhibition and commercial exploitation of the film. For instance, Martin Scorsese's foundation could restore Kalpana (1948) at their own cost, but they have still not been able to exhibit the restored version and even in India we are not able to exhibit the film as there is a copyright dispute. And this is a film that is in public domain, but in practice copyright holders do not accept the concept of public domain.
Even after 60 years there is no clearcut clarification on the meaning of public domain. For instance when NFAI released a DVD of Dadasaheb Phalke's Raja Harishchandra, they received a letter from the Phalke family questioning their right to do so. This is absurd given that the film was made in 1913 and the fact that the NFAI must have spent a huge amount of money just preserving the film. So no one wants to get into the legal complications of these film rights.
This is where the government legal department needs to step in and issue a clarification. According to me, this lack of clarity on copyright has been a huge hindrance for film preservation and restoration.
Antara: The Wadias and Prabhat Films have a better record to preserving their films I am told. They brought out some collections of their films too which found a good market. Why haven't other families of filmmakers woken up to the market potential of these films?
Shivendra: First of all we must recognize that the survival of the Wadia and Prabhat films are in large part due to the initiative that was taken by Nairsaheb to archive them and of course some families have understood the importance of preserving their legacy.
However, I'm not sure what you mean by a "good market" as the release on home video formats like DVD and Blu-ray of such films or even a theatrical release in India is unlikely to make any money. If the market was so good, I can assure you that everyone would be preserving, restoring and re-releasing classic films all the time.
Film families so far have been quite happy to sell their rights piecemeal to DVD companies, internet and television companies for small gains in the short run so that what the public sees are poor quality versions of these films and this is what we are used to, assuming that this is how old films look. This is one of the reasons we conducted our workshop to make people aware of what we mean by full-fledged restoration and we hope that this awareness will have its own impact in time on both the film families and the public.
Antara: One issue everyone seemed to agree on is that all films cannot enjoy the kind of restoration that Apu Trilogy or Kalpana received. What is the solution for preserving, restoring and archiving the huge bulk of films? Many path-breaking films are also part of that wealth.
Shivendra: Of course, it would be impossible to do world-class restorations of each and every film. I think preservation is of utmost importance first before we even look at restoration. If we do not pour our resources into preserving what is left of our cinematic heritage and on planning for the preservation of the films we are creating now, we will have nothing to restore.
As far as restoration is concerned, I believe that films being an art form, they must be restored like a work of art. The fact is that a world-class quality restoration of a classic can cost more than the production cost of the film as in the case of the nine Hitchcock silent films that were restored by the British Film Institute. Hence, the restoration of a film cannot be viewed purely as a commercial exercise. While you can monetize the restored version through the exploitation of rights, it is very unlikely that you will recover the cost of the restoration.
I hope that stakeholders, copyright holders and filmmakers themselves have the same approach to the restoration of their films and if need be they will find the funds and resources to do world-class restorations of their work. As a foundation we are very keen to restore films and we will do it as soon as we have the funds to do it like Kalpana and the Apu Trilogy.
Antara: The initiatives that FHF has been taking to build awareness and preserve, restore and archive our films are commendable. But given the lack of concrete policy framework and general apathy of the film fraternity, what are the sources of funding available for you to save our cinema?
Shivendra: It has been very difficult to raise funds as a foundation for our day-to-day archival activities. However, we managed to raise funds for our two workshops mainly from Viacom 18, Martin Scorsese's The Film Foundation, members of the film fraternity and a few other donors. This is a struggle that we are constantly facing and we are hoping that as we plug away at creating more awareness about our cause that we will have people who will come forward to support us. I wish people could come and see how we have developed our non-film archive using international best practices even with such limited resources.
We have several projects in the pipeline, but to sustain the high standard of our work, we would require the film industry, cinephiles, corporates and patrons of the arts to come forward and support us financially if we are to make our foundation sustainable. One of our main thrusts this year is fund-raising so that we can hire more people as well as expand our activities and start on our new projects.
Antara: Why is it that despite a charter which said every filmmaker would send a copy of his film to NFAI for archiving, and NFAI could later provide a copy to the filmmaker for personal use if needed, the National Archives still has just 6,000 titles?
Shivendra: India does not have a mandatory deposit policy for the National Film Archive. The policy is that copies of National Award-winning films are automatically deposited with the archive so there is no compulsion for producers and filmmakers to deposit copies of their films at the Archive.
Antara: Once the article about your presentation on film preservation and restoration was published in Silhouette, we received several queries on your statistics on the life span of various media. You had mentioned that "celluloid outlives all other formats" and one query we received was from a leading music archives site. Please comment:
"I was not aware that Celluloid has more life than other media. I would like to have comparison of the lives of various media by experts. I feel that other media, like say CD/ HD etc have the advantage that one can copy movies of these media cheaply and in multiple numbers, so the likelihood of movies stored on CD/ HD etc surviving longer is more that the likelihood of celluloid based movies seeing that making its copies on celluloid in no longer economically viable."
Shivendra: As an archivist, my approach to preservation of a celluloid film is not just having multiple copies in any format available. That is fine for research and private viewing purposes. To archive a celluloid film, means to preserve it in its original format even if there are digital copies available around the world. Celluloid has proven itself as the best archival medium if it is preserved in optimum storage conditions. It can last for a hundred years.
However, in case the film is not available on celluloid for any reason, but there are VHS copies or digital copies available, then of course those copies must be preserved. In the case of born digital films, those films have to be constantly migrated to the latest formats to safeguard against corruption of data and obsolescence of software and hardware.
Antara: The absence of a concrete policy framework from the government as you pointed out, has led to such a dismal situation. And over the years, the need has been felt but no action taken as such. Have you approached the government at any time asking for help towards forming laws that would remove the obstacles and streamline archiving initiatives? Has there been any talk on the formation of a body to spearhead this issue?
Shivendra: I have presented my suggestions on policy framework as well as a roadmap for film preservation to various government bodies. The government has kicked off the National Film Heritage Mission to digitize 1000 films over the next five years and they have committees in place to take this forward.
However, why are we always looking to the government to take the lead in this respect? What the government should do is put films under the Ministry of Culture instead of Information & Broadcasting and clarify all legal and copyright issues pertaining to the preservation and restoration of films.
Antara: How do you see the future? Is there a possibility of bringing about a stringent policy framework that can free the films for archiving purposes from their current entrapment? How?
Shivendra: From the time Celluloid Man was first screened and I started Film Heritage Foundation, I have seen a sea change in the attitude to film preservation. There is now a greater awareness and appreciation of the urgent need to preserve our film heritage.
Our foundation has conducted two film preservation and restoration workshops in 2015 and 2016 and introduced over 100 individuals to film conservation in just two years. Our last workshop was at the NFAI and I would like to think that we have augmented the skills and learning of their staff too.
It is also heartening that other states like Kerala and West Bengal are planning to build archives. So I am very hopeful and optimistic about the future of film preservation in India as in such a short time our foundation has managed to change attitudes and create a movement.
Antara: Thanks to the renewed interest in vintage and retro cinema and emerging market potential in India and abroad, one might see a larger professional group pushing for the preservation, restoration and archiving of cinema soon. Would you lend your support to any such initiative? What would you really wish to see happen?
Shivendra: I would be very happy and supportive of any group that works for the preservation of our film heritage. My aim was to build a movement that will preserve our cinematic heritage and that means more archives and platforms for the exhibition of these films all around the country. I don't see why the government should shoulder this responsibility alone. I think the film industry, patrons of the art and the public must also contribute in any way possible to this cause.
Antara: How did the idea about holding organised workshops on film preservation and restoration take shape? These are detailed workshops with practical classes on film handling, repair and preparation, film projection, conservation of memorabilia and so on. And you have experts from abroad conducting the classes. How has the experience been? And what are the plans for the future… the next workshops?
 Shivendra: Film Heritage Foundation conducted the first ever Film Preservation & Restoration School India 2015 (FPRSI 2015) in collaboration with FIAF, Martin Scorsese's Film Foundation, Fondazione Cineteca di Bologna and L'Immagine Ritrovata. This pioneering initiative took place from February 22nd – 28th, 2015 at Films Division, Mumbai and put the cause of saving India's cinematic heritage on the map.
We had 53 students from India, Sri Lanka and Nepal. The seven-day course certified by FIAF consisted of a customized five-session module on film preservation developed under the aegis of FIAF by David Walsh, technical head of FIAF and Head of the Digital Collections of the Imperial War Museum in London, along with Kieron Webb of the British Film Institute and Camille Blot-Wellens of FIAF; lectures by experts on film archiving and preservation from the foremost archives and studios around the world; screenings of restored films; and ten practical modules on film restoration conducted by the staff of L'Immagine Ritrovata, one of the best film restoration labs in the world.
A glimpse into the first Film Preservation & Restoration School India (February 2015)
Film Preservation & Restoration Workshop India 2016 (FPRWI 2016)
Film Heritage Foundation recently concluded the second edition of Film Preservation & Restoration Workshop India 2016 (FPRWI 2016).
FPRWI 2016 was a 10-day workshop from Feb 26 –March 6, 2016 conducted in partnership with the National Film Archive of India (NFAI) and FIAF at NFAI, Pune in association with George Eastman Museum, L'Immagine Ritrovata and The Film Foundation's World Cinema Project.  The course was certified by FIAF.
FPRWI 2016 grew out of the success of the first ever Film Preservation & Restoration School India 2015 (FPRSI 2015). We knew then to build on what we had achieved, we needed to take the workshop to the NFAI, the only major film archive in a country with the most prolific and diverse film industry in the world.
FPRWI 2016 was a more advanced and intensive course than the first edition with a wider scope that included the preservation of both filmic and non-filmic material and a greater focus on hands-on training.
We were fortunate to have a superb faculty that included:
– David Walsh, the head of the FIAF Technical Commission
– Paolo Cherchi Usai, Senior Curator of the George Eastman Museum
– Thelma Ross, head of FIAF's Cataloguing and Documentation
– Camille Blot-Wellens from FIAF's Technical Commission
– five faculty members from George Eastman Museum
– L. Jeffrey Selznick School of Film Preservation
– five members from L'Immagine Ritrovata, Bologna including the Director, Davide Pozzi
– Richard Wright, who was earlier at the BBC Archive.
The workshop had 61 participants from India, Sri Lanka and Bangladesh and covered the entire gamut of topics dealing with film preservation and restoration including lectures on film curatorship, preservation practices and ethics, film scanning, projection and exhibition, cataloguing and documentation, preservation of posters, documents and photographs, preservation of digital assets, disaster recovery, restoration practice and ethics, sound technology and restoration and videotape preservation and digitization.
Daily practical classes covered film identification, film repair, archival equipment care, film comparison, film projection, digitization of documents and an archive tour. Students were split up into smaller groups and each student was provided with a workbench where they could work on film strips, documents and photographs.
The goal of the programme was not only to support the government and augment the infrastructure and capacity of the NFAI but also to build an indigenous resource of film archivists and restorers who can work towards saving India's cinematic heritage in the future.
From Darkness Into Light – Perspectives on Film Preservation & Restoration edited by Rajesh Devraj
Film Heritage Foundation  launched its first publication at the opening of FPRSI 2015 – From Darkness Into Light – Perspectives on Film Preservation & Restoration edited by Rajesh Devraj, which also happens to be India's first publication on the subject. The book is a collection of essays by leading archivists and restoration experts including articles by Martin Scorsese on the Language of Cinema, the restoration of Ray's Apu Trilogy and Uday Shankar's Kalpana and FHF's Report on the 60 Most Endangered Indian films.
All pictures used in this article, except those featuring PK Nair, are courtesy Film Heritage Foundation.
More to read
India's Vanishing Films Need Urgent Policies to Avoid a Bleak Future –  The films of India, including the classics are meeting a tragic fate.
Remembering PK Nair – 'He Changed the Way We Viewed Cinema' – A tribute to the pioneering archivist PK Nair.
Bollywood In Posters: 25-Year-Long Journey With Film Memorabilia – Film historian and archivist SMM Ausaja, the author of Bollywood in Posters speaks about collecting and preserving vintage film memorabilia.
I Can Act in Any State of Mind: Soumitra Chatterjee Interview – A tête-à-tête with the legendary thespian.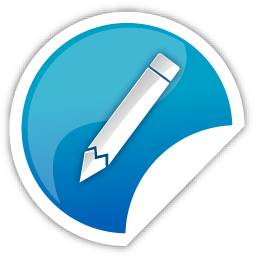 Whether you are new or veteran, you are important. Please contribute with your articles on cinema, we are looking forward for an association. Send your writings to amitava@silhouette-magazine.com
Silhouette Magazine publishes articles, reviews, critiques and interviews and other cinema-related works, artworks, photographs and other publishable material contributed by writers and critics as a friendly gesture. The opinions shared by the writers and critics are their personal opinion and does not reflect the opinion of Silhouette Magazine. Images on Silhouette Magazine are posted for the sole purpose of academic interest and to illuminate the text. The images and screen shots are the copyright of their original owners. Silhouette Magazine strives to provide attribution wherever possible. Images used in the posts have been procured from the contributors themselves, public forums, social networking sites, publicity releases, YouTube, Pixabay and Creative Commons. Please inform us if any of the images used here are copyrighted, we will pull those images down.