Salaam Cinema – An Extraordinary Tribute
Salaam Cinema is more of a "personal" tribute to a few legendary figures of Indian Cinema. The exhibition will display some rare photographs though these are not presented in any historically chronological manner.
Art Inn and Sensorium presents Salaam Cinema – an Exhibition of rare black and white photographs, vintage film posters and "limited edition" film merchandise. The exhibition opens at Chemould Art Gallery, Park Street, Kolkata on 10th June 2015 and will continue till 14th June 2015, every day from 1:00 – 7:00 pm.
Sensorium's founder Sounak Chacraverti had been a curator of cultural exhibitions and also an art collector for over a decade now. It was in 2002, when Sounak started off in this journey with an art shop at Swabhumi – a heritage plaza in Kolkata. Six years later in 2008 Sounak had his first experience in curating and archival exhibition – The World of Tapan Sinha at ICCR, Kolkata. The exhibition demonstrated film stills and film memorabilia of the auteur. That is when "Sensorium" – Archiving Popular Culture was formed. In 2014, Sensorium did another similar show on Basu Chatterji called A Manzil of Memories which again became a big success. Sounak is one rare curator in our country who shuttles between exhibitions of fine arts and archival exhibitions viz on cinema.
As per Sounak, Salaam Cinema is more of a "personal" tribute to a few legendary figures of Indian Cinema like Satyajit Ray, Tapan Sinha, Nargis, Dev Anand, Dilip Kumar, Arundhati Devi, Uttam Kumar, Sabitri Chattopadhyay, Suchitra Sen, Kishore Kumar, Bhanu Bandyopadhyay, Soumitra Chattopadhyay and Aparna Sen. The exhibition will display some rare photographs though these are not presented in any historically chronological manner. Sukumar Roy, the veteran photographer have shared many of his rare photographs for this exhibition as he did for the Tapan Sinha one.
Singer Sromona Chakrabory, the daughter of Ruma Guha Thakurata had been another source. This exhibition will also showcase some vintage posters like Bimal Roy's Do Bigha Zamin [designed by the artist Chittoprasad; a rare poster], Tapan Sinha's classic film Atithi, the landmark film Pather Panchali (celebrating the Sixtieth year of the film's release), the Uttam-Suchitra starrer rom-com Ekti Raat (based on Banaphool's famous novel Bhimpalashree), Uttam Kumar's Abhayer Biye, Uttam Kumar-Tanuja starrer, the musical hit Anthony Firinghee, Basu Chatterji's modern classic Rajnigandha and O. C Ganguly's Kinu Gowaalaar Golee . The exhibits include personal collections like an autographed copy of Dev Anand in 1947 presented to Ruma Guha Thaukurata, his co-star in Afsar and who was also Kishore Kumar's first wife and mother of Amit Kumar.
Other than photographs and posters, Salaam Cinema will have a section of "limited edition" film merchandise. The film merchandise which is unique to this exhibition is done by Samik De, founder of Art Inn who is collaborating with Sounak for this exhibition. The merchandise consists of Coffee Mugs [with portraits of famous directors, actors, singers, music composers], Serving Trays, Coasters, Plates, Jewel Boxes, Wooden Platters, Ceramic Tiles, Paper Weights and a few more items.  The merchandise section has been introduced to generate an awareness (especially among the new generation) towards the Legends of Indian Cinema who had played a key-role in its growth.
Considering the pathetic situation in India towards film archiving (and also a non-existent practice of film restoration of old classics) Salaam Cinema is a notable and praiseworthy initiative. There are a handful of individuals who have taken it on their own to archive cinema poster and memorabilia across India. The absolute lack of Government initiatives is appalling and demoralizing for a country that produces maximum number of films per year across the globe. Traditionally in India, film retrospectives have been mostly in organizing film shows, conducting lectures and at most getting publications out in the form of books. In this regard, this exhibition is indeed unique in the way a tribute has been given to the golden period of Indian Cinema (mainly Hindi and Bengali though). As Sounak hopes – "our venture would kindle the spirit of archiving among the sensitive youths of our country."
Event: Salaam Cinema
Dates: June 10 – 14, 2015
Venue: Chemould Art Gallery, Park Street, Kolkata
Email: justsounak@gmail.com
Mobile: +91 98307 49891
More to read
A Manzil of Memories: Rare Memorabilia Of Basu Chatterji's Films
Unknown Stories Behind Rare Film Posters
A Walk Down Memory Lane With Basu Chatterji
Never Have I Made the Same Kind of Film: An Interview With Tapan Sinha (Part-I)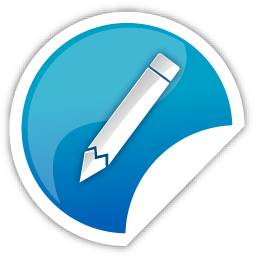 Whether you are new or veteran, you are important. Please contribute with your articles on cinema, we are looking forward for an association. Send your writings to amitava@silhouette-magazine.com
Silhouette Magazine publishes articles, reviews, critiques and interviews and other cinema-related works, artworks, photographs and other publishable material contributed by writers and critics as a friendly gesture. The opinions shared by the writers and critics are their personal opinion and does not reflect the opinion of Silhouette Magazine. Images on Silhouette Magazine are posted for the sole purpose of academic interest and to illuminate the text. The images and screen shots are the copyright of their original owners. Silhouette Magazine strives to provide attribution wherever possible. Images used in the posts have been procured from the contributors themselves, public forums, social networking sites, publicity releases, YouTube, Pixabay and Creative Commons. Please inform us if any of the images used here are copyrighted, we will pull those images down.