Life in Metaphors: Portraits of Girish Kasaravalli – In Conversation with OP Srivastava
Life in Metaphors: Portraits of Girish Kasaravalli is a collection of portraits sketched by colleagues, friends, family, filmmakers and film critics, providing insights into the intricate layers of Kasaravalli's cinema and exploring the nuances of his films and their metaphors.
Compiled by banker-turned-filmmaker OP Srivastava – winner of National Award 2015 for his film Life in Metaphors – this book is a dedication to his inspiration, a mentor and an outstanding filmmaker. Silhouette Editor Amitava Nag catches up with OP Srivastava on observing Girish Kasaravalli at work and the process of making this book.
Amitava Nag: In the Preface to the book you mentioned your first encounter with Girish at a FTII workshop and that it changed your vision about cinema. You then kept a steady communication with him and made the documentary on him Life in Metaphors. How do you want to describe this journey with Girish?
OP Srivastava: I was in my mid fifties when I decided to start my journey as a filmmaker. I wanted to learn A to Z of filmmaking. Besides reading books and attending workshops on filmmaking, I was looking for a mentor who could hold my hands on this journey of discovery. In Girish-ji I found a teacher, mentor and a thought partner, who helped me shape my thought process as a filmmaker. Working with him on his sets for two years gave me the confidence to make my first film: Life in Metaphors.
AN: What aspect of Girish, the individual, fascinated and motivated you the most?
OPS: The most fascinating part of his personality is his transparent and genuine simplicity. In spite of being such a great filmmaker he has no airs and is highly rooted to the ground. His greatness lies in simplicity of his life, his deeds and his beliefs.
AN: Which films of Girish are your most favourite and why?
OPS: My favourite film is Dweepa. This film is a resonating cinematic beauty. It deals with an issue which is highly relevant in today's world. It tries to define 'progress'. Is destroying 'old ways of life' to build 'new ways of life' be termed as 'progress'? It makes you introspect and agitated.
AN: Are there any which you feel, didn't reach the heights you expected?
OPS: Difficult to say. Every film has a point of view which is unique.
AN: I think Girish only made the documentary 'Ananthamurthy' since you came to know him. Tell us a bit about him at work in case you observed the film being made.
OPS: Girish-ji has made two documentaries, one was on Ananthamurthy and the other one is on Adoor Gopalakrishnan. I happened to be there when he was shooting both the films. Ananthamurthy 's film was mainly shot at his residence in Bengaluru as he was not well .  I shot my interview with Sri Ananthamurthy in between the shooting of Girish-ji's documentary. Girish-ji, however, finished his film much before I could finish my film. His documentary on Ananthamurthy got him a National Award. In fact I used the clip of him receiving this National Award in my film as well. It is very easy to work with him. He is pre-decided on what he wants and how he wants. There is no tension on his sets. He is efficient and yet accommodative. Filter coffee is the only thing which is above room temperature in his sets (laughs).
The film on Adoor was shot at various locations, mainly the places where Adoor-ji had originally shot his films. He wanted to Adoor-ji to reflect again on those films. The film is called Images and Reflections.
AN: What are your experiences of making your film Life in Meraphors which starts off brilliantly with a rain sequence which is also one of Girish's metaphors?
OPS: My film was shot over a period of two years in bits and pieces. I was learning filmmaking while I was shooting. I was shooting in order to enhance my understanding and de-clutter my though process. When I was shooting these clips I had no idea that all this will eventually become a complete film one day. It was only after two years of my probation and my hands-on experience on his sets that I realised that I could put all this material to make a film. My film is, in a way, my journey of self discovery as a filmmaker.
AN: You mentioned that after the film you felt a lot more needs to be said and hence the book. How long did it take for you to get the articles/comments from the contributors?
OPS: Life in Metaphors was my first film. It was made in 2015. Since then I have crossed many bridges and my understanding as a filmmaker has also increased. I can see much more in the films and techniques of Girish Kasarvalli now. All these are deeper insights which I have acquired now .For example, I understand metaphors much better now than I did when I made my film. Hence I revisited his films again and decided to write this book. The entire book took nearly a year to complete.
AN: In the book there is an eclectic mix of articles – by directors like Adoor Gopalakrishnan, Shyam Benegal, actors and crew who have worked with him and also film critics like Maithili Rao, John W Hood and others. How did you decide on whom to approach for comments?
OPS:  As I said I spent lot of time with him, read everything which is available and saw everything which is accessible. When you know his world you know whom to talk to.
AN: Are there any whom you wished to get comments from but couldn't for some reason? May be, say, Naseeruddin Shah?
OPS: Yes. I did approach Naseer-ji, but he felt he didn't have much to talk about Girish-ji as he had done only one film with him. I wish I should have interviewed Charu Hassan and music director Vaidyanathan. Somehow we missed them.
AN: In most of the pieces there were also boxed parts by the same author. Why are they separately marked out and not mingled with the respective main pieces?
OP: Certain portions have been highlighted for the readers, who do not have time to read the complete book.
AN: The book has a very engrossing and personal republished piece by Girish himself on Mr. B. V. Karanth. Why didn't you request for an in depth interview? That could have added more colour to the already engaging book.
OPS: The book had already reached 250 pages. I have saved a long interview of Girish-ji for a subsequent book or a film.
AN: What are you planning next?
OPS: I am working on a documentary and a fiction film.
AN: Thank you Mr. Srivastava. Waiting eagerly for your next work and all the best.
OPS: Thank you Amitava.
(All pictures courtesy OP Srivastava and internet)
More to read in Interviews
'I Consider Woman at the Window a Path-breaking Effort': In Conversation With Film Critic Shoma A Chatterji
'I Consider Myself A Writer First': Chauranga Director Bikas Mishra
'I Can Act in Any State of Mind': Soumitra Chatterjee Interview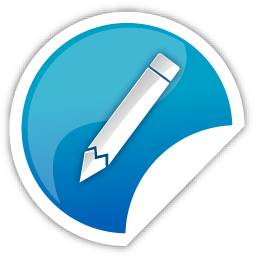 Whether you are new or veteran, you are important. Please contribute with your articles on cinema, we are looking forward for an association. Send your writings to amitava@silhouette-magazine.com
Silhouette Magazine publishes articles, reviews, critiques and interviews and other cinema-related works, artworks, photographs and other publishable material contributed by writers and critics as a friendly gesture. The opinions shared by the writers and critics are their personal opinion and does not reflect the opinion of Silhouette Magazine. Images on Silhouette Magazine are posted for the sole purpose of academic interest and to illuminate the text. The images and screen shots are the copyright of their original owners. Silhouette Magazine strives to provide attribution wherever possible. Images used in the posts have been procured from the contributors themselves, public forums, social networking sites, publicity releases, YouTube, Pixabay and Creative Commons. Please inform us if any of the images used here are copyrighted, we will pull those images down.