The Writer, the Hero, Shows Nabendu's World
That Bird Called Happiness, a collection of legendary script and screenplay writer and author Nabendu Ghosh's short stories, translated from Bengali into English, was launched by eminent filmmaker Kumar Shahani at the Habitat Film Festival in New Delhi in May this year.
And They Made Classics…, Ratnottama Sengupta's documentary on the memorable and path-breaking Hindi films made by Bimal Roy and scripted by Nabendu Ghosh has been screened at several prestigious film festivals and special screenings to much appreciation.
Silhouette attended some of these events. We present here a compilation of Ratnottama Sengupta's answers to some seldom asked questions at the Habitat Film Festival and other forums, about Nabendu Ghosh, the writer who wrote for readers and viewers.
Q: How has Nabendu Ghosh, the master storyteller, enriched your thinking?
Ratnottama: First and foremost, growing up in the household of Nabendu Ghosh helped me develop a dual facility – with words, and images. Even before I could read or write, I learnt to look at pictures in the numerous books that lined our walls, beds, even dining table.  Listening to stories and recounting experiences was always important in our household. Even before I realised it, I was adept at using words to create 'pictures'.
Q: What about his writing/ thinking process is particularly fascinating to you?
Ratnottama: What fascinates me most about Nabendu Ghosh's writing and thinking is his graphic unfolding of any narrative. It is almost as if you can see the incidents taking place before your eyes. Part of the reason for this is the device the writer used: The narrator is always an observer who is recounting what he has seen or heard from another source. Thus, often, his sutradhar is a person talking about a friend whom he once knew, the moon that has witnessed centuries come and go, the ubiquitous crow, a monkey, or even a ghost who experienced holocaust.
It might seem he developed this trait by writing screenplays for more than 70 released titles. Actually it predates his joining films. In fact, this quality in his writing impressed Bimal Roy and led him to ask Nabendu Ghosh to join his unit as the writer.
Next, I am fascinated by his understanding of, empathy with, and detailing of human life. His characters range from a beggar, a thuggee, a prostitute, a tram conductor, to a school teacher, a freedom fighter, a Partition refugee, a successful filmstar… And they are living in different time frames. Some are Buddha's contemporary, some are emerging out of the famine of 1943 or the bloodletting of 1947; some are derelict nawabs in British India; some are in a Pacific island where a nuclear test is happening in 1960s; some are smugglers in Maharashtra of 1950s, some are politician in Mumbai of 1980s…
To sum up how the master storyteller has enriched my thinking, I will quote master filmmaker Mrinal Sen.  A friend since their IPTA days who wanted to film Ajab Nagarer Kahini ( Tales of a Curious Land), Sen has said, "Man is never born evil in Nabendu Ghosh's world." This inculcated in me an understanding of, and patience with, human failings.
Q: If we were to make a comparative study between Bollywood today and when Ghosh wrote, Indian cinema would seem to be in doldrums – not just in intelligent content but also where entertaining in concerned. How can we bring back that discernment, that thought, that narrative?
Ratnottama: Allow me to contradict you, please. For, I seem to notice that in terms of both, technology and making, Indian cinema has attained a certain urbanity. And the films Nabendu Ghosh wrote for, be they directed by Bimal Roy, Guru Dutt, Phani Mazumdar, Gyan Mukherji, Vijay Bhatt, Hrishikesh Mukheji, Basu Bhattacharya or Satyen Bose, Asit Sen, Dulal Guha, Lekh Tandon, Sultan Ahmed, Subhash Ghai were all popular films made for mainstream viewers. Perhaps what made them transcend their times is the fact that they provided a timeless experience, a message if you prefer, in the garb of wholesome entertainment.
How can we bring that back? I am tempted to quote Nabendu Ghosh, who believed that the content for such a success can come only out of literature. Because writers put a lot of thought before penning down a story, the characters are fleshed out, the actions become logical, and the film becomes a window to society, a mirror of their times.
Q: How did And They Made Classics… develop?
Ratnottama: And They Made Classics… came out of an interview of Nabendu Ghosh by Joy Bimal Roy, taken in May 2005, as he started to make Remembering Bimal Roy. As he could use only a bit of that interview, he gave me the full recording saying he would be happy if I could put it to some use. I culled about 25 minutes of that 2-hour interview, added clippings of the films he scripted for Bimal Roy, many other photographs and documents, comments of his colleagues and students about his writing, and now it stands at about an hour.
Q: What is the thought with which you conceived it?
Ratnottama: It was my Centenary Tribute to my father, so I wanted to focus on an area of expertise that is crucial to filmmaking but is little understood or even noticed. See, if we talk of 'screenwriting' people think of story, and then dialogue. But how many person realise that screenplay is 'direction on paper'? We have all heard of Himanshu Rai's Light of Asia and Achhut Kanya but how many people know of Niranjan Pal, who was the screenwriter? How many know that Raj Kapoor's early classics were written by Khwaja Ahmad Abbas? It's the same with songs – people know the singers, sometimes the music directors, seldom the lyricist.
Besides, I myself was keen to know what made the bonding between Bimal Roy and Nabendu Ghosh so special. In 1951, when Roy went to make Maa for Bombay Talkies, Ghosh was his writer. And in 1964, when he was awarded in Karlovy Vary for his last film, Bandini, the writer was Ghosh. In between came classic after classic that hold us spellbound more than half a century later. What was the key to their success? How did they work, and what made the association work? This was my quest.
Q: What is your process of reconstructing their story?
Ratnottama: The structure I have adopted is a sort of open-university classroom. You see, Roy passed away in January 1966, and the same year Ghosh started teaching at FTII and continued to be a guest lecturer for 25 years, for which he was awarded an Honoris Causa. So it seemed natural to me to hear from him about the selection of stories, the casting problems, the conflicts between commercial and artistic endings, the social significance of the themes, the technical highlights of films like Devdas, Sujata, Bandini, Biraj Bahu, Yahudi.
Q: What setbacks have you faced?
Ratnottama: What most people don't realise is that all these years between 1951 and 1966, Nabendu Ghosh was also writing major films for other legendary directors, plus continuously writing novels and stories that remain unparalleled in Bengali literature. But I had started with an interview where he talks only about his work with Bimalda.
So I reversed the technique of 'remembering' him, and using the Brechtian construct of placards, I used comments by his colleagues like Hrishikesh, Gulzar, Nutan, Dilip Kumar, Nargis and Dharmendra, along with students like Girish Kasaravalli, Syed Mirza, Vikas Desai, Aruna Raje, Reeta Bhaduri and of Govind Nihalani to light up these other areas of his creativity and contribution to Indian cinema.
Another major handicap I faced in reconstructing his work with other directors and his literary work, was the lack of original material from family archives. I don't have many of his major published books, or stories, not posters or working stills on sets. Some of these would have borne out the importance of a writer to a film. Some of these posters credited Nabendu Ghosh along with the director and the cast – such was the importance accorded to him! I have used some reproductions shared with me by some producers' families.
Q: What are the triumphs so far? 
Ratnottama: The triumphs? And They Made Classics… started its journey in Kolkata International Film Festival 2017, in the city where the sun rose on the Roy-Ghosh association. It was screened in Dhaka, Baba's birthplace. It was in Imaging the Arts, the JDCA festival of films on Arts and Artists, Bhuvaneswar, which this year focused on Literature.
At BIFFes 2018 it had an august audience of international critics, scholars and filmmakers like Derek Malcolm, Marc Baschet and Girish Kasaravalli – among other major names – in Bangalore. It has been screened for other dear friends of cinema in IIC, Delhi and by ICCR, Kolkata. Someday, I'm sure I'll be able to take it to Mumbai, their karmabhoomi, and to FTII…
Q: How has it impacted you as a person?
Ratnottama: The making of ATMC was a process of learning for me too. I was born the year Devdas and Pather Panchali were made, in a house full of writers, directors, actors, art directors, cinematographers, musicians. I grew up reading screenplays of Hollywood classics and of NFDC films that came to Baba as a member of their Script Committee. I would attend screenings of every film that raised a storm in its time or afterwards.
All of this turned me into a seasoned viewer – a critic recognised by the National Award in 2001 – and a film historian. But the making of a film has given me a scope to mother a document of archival value for anyone in love with Indian Cinema.
Q: While working on That Bird Called Happiness, which part stood out – Translation or Editing?
Ratnottama: That Bird Called Happiness is a collection of nine stories, five of which are translated by me, and the rest by my eldest brother Dr Dipankar Ghosh; by Aparajita Sinha, the youngest daughter of Bimal Roy; by Shoma Bhattacharjee, my former colleague from The Economic Times and wife of the much-sought artist Chandra Bhattacharjee; and Mitali Chakraborty, my student and ex-colleague from TOI now living in Singapore and a writer in her own right.
To me translation has assumed a great significance since I realise that even children in our own families, mostly living outside India and certainly outside Bengal, will never be able know the heritage in their backyard unless it is translated into English, and Hindi. I am happy to be a conveyor belt in this process since I realise that Tagore, too, would not have got the Nobel had Gitanjali not been made available in English. I have always felt that a major creator like Bibhuti Bhushan Bandopadhyay has been deprived of global recognition due to the failure of us, translators.
Further, Baba always regretted that those he lived amidst and worked with for more than 50 years in Mumbai did not know his literary soul. And just by being an Indian, I have grown up simultaneously speaking, reading and writing Bengali, Hindi, English, Marathi, Gujarati – an ability that has helped me immensely in my decades as a journalist.
Having said that, I must add that I have been an editor for many years now, and edited volumes on art and artists. So, I know the importance in selecting stories, the significance of a theme, the fidelity to the writer's style and the need to be relevant – read, acceptable – to current readers who have no idea of the social reality existing at the time of writing of these stories.
Q: What did you find most profound? How does it relate to the times we live in, if at all?
Ratnottama: What I found most profound about the stories is their universality. There's a man who dies in the Goa Liberation struggle but leaves a widow inspired to carry on her fight for gender parity. There's a man who recovers his daughter kidnapped at Partition but has to see her lose her husband and home. There's a school principal who is laughed at because he believes only happy people make good teacher. There are women who experience that love can be illogical enough to break social barriers. There's a family that breaks up only because a seed of suspicion keeps growing in a wife's mind.
Tell me, which of these is not relevant, or applicable even today? I would say that, much like our epics, or classics of world literature, these are rooted in particular social milieu but are relevant to human lives anywhere on the map and any Gregorian calendar. More so because we are a part of a chain that takes us from our historical past towards an idolised future.
Q: How do you define 'classics'? Is it a work of art that a) defied its times b) is of enduring quality c) a potent change-maker?
Ratnottama: A classic can be any or all of these… Some we realise at the time it happens, some we realise long after, because of the change in thinking it brings about.
I'll share my experience to explain how a film can be a potent change-maker. I was barely four when Sujata was released in 1959. The entire family was at the premiere in Maratha Mandir and so was I although I didn't even know it was 'cinema'. But there's a little baby on the screen, and there's a grandmotherly woman who picks her up and cuddles her, and then all of a sudden she utters the word "Achhut!" and throws the baby! At that moment, without an iota of knowledge about its social import, I deleted that word, Achhut, from my lexicon. One word, that changes a motherly figure into an ogre should not exist in the human world, the child in me had realised.
Cinema has made us rethink many such social ills. Koshish made us aware of the problems of the deaf and mute; Sparsh of the visually challenged. Dementia, Alzheimers, age-induced senility are today better understood thanks to Black and Maine Gandhi Ko Nahin Mara and Mayurakshi… Even such commonplace failings as dyslexia have been brought home to us by a Taare Zameen Par. And where would same sex love be without films – and filmmakers – bringing home their world in sympathetic colours?
Ratnottama Sengupta, senior journalist and translator, writes for newspapers and journals, participates in talks, debates and discussions on the electronic media; teaches film appreciation at FTII, writes books on cinema and art, programs film festivals and curates art exhibitions. Daughter of Nabendu Ghosh, litterateur-screenwriter-director, she has authored Krishna's Cosmos on pioneer printmaker Krishna Reddy, edited Chuninda Kahaniyaan; Kadam Kadam, Me and I, and That Bird Called Happiness. She has contributed to Encyclopedia Britannica on Hindi Cinema; served CBFC, NFDC Script Committee, several National and international Film juries, and herself won NFA for her writings. She turned director with And They Made Classics, on the writer-director bonding between Nabendu Ghosh and Bimal Roy.
More to read
Nabendu Ghosh: The Master of Screen Writing
And They Made Classics – Director-Writer Duo of Bimal Roy and Nabendu Ghosh
On the Buddha's Trail… Nabendu Ghosh's Trishagni
Hope you enjoyed reading…
… we have a small favour to ask. More people are reading and supporting our creative, informative and analytical posts than ever before. And yes, we are firmly set on the path we chose when we started… our twin magazines Learning and Creativity and Silhouette Magazine (LnC-Silhouette) will be accessible to all, across the world.
We are editorially independent, not funded, supported or influenced by investors or agencies. We try to keep our content easily readable in an undisturbed interface, not swamped by advertisements and pop-ups. Our mission is to provide a platform you can call your own creative outlet and everyone from renowned authors and critics to budding bloggers, artists, teen writers and kids love to build their own space here and share with the world.
When readers like you contribute, big or small, it goes directly into funding our initiative. Your support helps us to keep striving towards making our content better. And yes, we need to build on this year after year. Support LnC-Silhouette with a little amount – and it only takes a minute. Thank you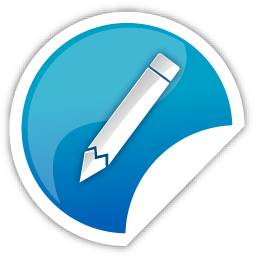 Whether you are new or veteran, you are important. Please contribute with your articles on cinema, we are looking forward for an association. Send your writings to amitava@silhouette-magazine.com
Silhouette Magazine publishes articles, reviews, critiques and interviews and other cinema-related works, artworks, photographs and other publishable material contributed by writers and critics as a friendly gesture. The opinions shared by the writers and critics are their personal opinion and does not reflect the opinion of Silhouette Magazine. Images on Silhouette Magazine are posted for the sole purpose of academic interest and to illuminate the text. The images and screen shots are the copyright of their original owners. Silhouette Magazine strives to provide attribution wherever possible. Images used in the posts have been procured from the contributors themselves, public forums, social networking sites, publicity releases, YouTube, Pixabay and Creative Commons. Please inform us if any of the images used here are copyrighted, we will pull those images down.