On the Buddha's Trail… Nabendu Ghosh's Trishagni
Gautam Buddha had fascinated Nabendu Ghosh since his student days in Patna. The writer's reverence for Buddha also inspired him to write a novel, Bichitra Ek Prem Gatha and make the film Trishagni (1988) which won him the National Award for the Best First Film by a Director.
Kolkata International Film Festival commemorates the birth centenary of Nabendu Ghosh with his directorial venture Trishagni. Thirty years after the film's release, Ratnottama Sengupta looks back at what drove the master screen writer to pick up this unusual subject, embellishing her exploration with little known stories and anecdotes that helped Ghosh give the film its final shape.
Trishagni – An eternal story of burning desire.
Life cannot come into being without desire. But an excess of it? Or an unreasonable complexion? That spells disaster. Perhaps that is why Buddha cautions in his Agni Upadesh: "Every creature on this planet is scorching in the flame of desire…"
For his first outing as Director, writer Nabendu Ghosh externalised this internal hellfire by locating Trishagni (Sandstorm) on the Silk Route. The Central Asian desert was comfortably transported to Sam bordering Jaisalmer in Rajasthan. How did the 72-year-old director protect himself and his team from the raging sun and stormy winds? "By constantly feeding us Glonoine 30!" – lead actor Nitish Bharadwaj had shared at a Nabendu Ghosh Birth Centenary event in Indore earlier this year.
NFDC in mid-1980s, keen to create a script bank, initiated a Screenplay Competition. Trishagni/ Sandstorm came to be adjudged the best in the first one. According to its terms NFDC gave no cash award; instead it assisted in the production of the film. To complete the outdoors in the open desert within mere Rs 10 lakh was not easy. And how much can a writer have by way of savings? Another 10 lakhs.
But Nabendu Ghosh, still squirming from the disappointment of abandoning Dagdar Babu after 80 per cent of the shooting was canned, was determined to complete Trishagni. And when he set out, he found by his side his old-time friend Salil Chowdhury ready with haunting melody. Gautam Sen with his Art, and Moloy Dasgupta with his Camera, transported viewers to the Silk Route 2000 years back in time. Nana Patekar, Pallavi Joshi, Nitish Bharadwaj, Alok Nath… each one was a character whose like is yet to be seen.
Normally the films he scripted were studded with songs that are hummed even today – when some of the films are untraceable. Yahudi, Sujata, Bandini, Teesri Kasam, Abhimaan… or even Parineeta (Gore gore haathon mein), Baadbaan (Kaise koi jeeye), Insan Jaag Utha (Janoo janoo main)! Indeed, in And They Made Classics… Nabendu Ghosh stresses the importance of songs and music in our films. "Music," he quotes the Natya Shastra, "is the sukh sajja – warm bed – of emotion!"
However Trishagni had a single song rendered in the lilting voice of Asha Bhosle. Salil Chowdhury composed the entire music – background score as well as the song, Aisa lage kahin door se…
His music, with the striking use of a rabab – folksy ancestor of the sarod he made unforgettable in Kabuliwala – brings alive the dual ambience of windswept desert and the meditative monastery. But there are few songs because the script doesn't offer scope for the protagonists to render songs. It would not be in character. In fact, in one of the scenes Iti (Pallavi) is rebuked by Ucchanda (Nana) for singing to herself: "Yeh kaisa ashistachar hai/ What misbehaviour!"
Aisa lage kahin door se (Trishagni, 1988) Salil Chowdhury / Asha Bhosle
Nabendu Ghosh was a writer and all his stories and novels have a visual quality. That perhaps is why Bimal Roy had said, on their first meeting: "I have read your writings. You have the potential of a screenplay writer." I am again quoting him from And They Made Classics…
Initially Bimal Roy wanted to film Nabendu's Ajab Nagarer Kahini/ Tales from a Curious Land which Mrinal Sen also wanted to film. Subsequently we find that Bimal Roy, an avid reader and Nabendu Ghosh, a writer, drew content from literary works:  Parineeta, Biraj Bahu, Devdas from Sarat Chandra; Sujata from Subodh Ghosh; Bandini from Jarasandh; Yahudi from a celebrated work in Parsi Theatre…
However, being a Progressive writer, his writings were "pointing fingers", showing up where society lapsed and what needed correction. Such stories were not in demand in the entertainment world of Bombay where – as he says in And They Made Classics… – "directors wanted to cast Dev Anand, Waheeda Rehman, Johny Walker…" So he decided to pick up stories by others to craft his scripts – and write his own stories as pure literature.
Thus his "life ran on the two rails of cinema and literature," as he writes in his autobiography Eka Naukar Jatri/ Journey of a Lonesome Boat.
The script of Trishagni, too, came out of 'Maru O Sangha' (Monastery in the Desert), a short story by Saradindu Bandopadhyay, today best recognised as the creator of Byomkesh.  Clearly Maru – desert – was as important in the film as the Sangha, monastery. So the indoor sets play a significant role in creating the backdrop of the conflict that is at the core of the film.
Raj Kapoor stepped in to play a unique role in realising it. In 1965, while Teesri Kasam was in the making, the legendary 'Hiraman' had promised the screen writer of the National Award winner that when he directed his own venture, the actor would support in whatever capacity he was needed. Although 23 years had elapsed he was true to his words. Until Trishagni was completed, he did not dismantle the 'monastery' that had been constructed within the R K Studios.
Gautam Buddha had fascinated Nabendu Ghosh since his student days in Patna. He records his fascination thus: "A prince who renounced every pleasure in life, his loving wife and innocent child, in quest of a Truth, a 'Bodha' that would help mankind attain peace! His statues in the museums generated an inner feeling of contentment and peace. Years later I recognised the unique vision of Gautam Buddha when I came across his Agni Upadesh in the story Maru O Sangha. The sermon says, everything in this world is burning with desire. Yes, the universe is constantly burning with vaasana, longing, desire, and Buddha declared our mission in life should be to free ourselves from desires that consume us like fire. That prompted me to make Trishagni."
The writer's reverence for Buddha also inspired him to write a novel, Bichitra Ek Prem Gatha, derived from the life of Pippali and Kapilani, in the Buddhist text 'Theri Gatha'. It tells how the husband and wife were both dawn towards Buddha and finally took refuge in Him. Pippali later turned into Maha Kashyap, one of the lieutenants of Buddha and Kapilani came to head the women's wing of the Sangha. This novel, the last published work of the writer during his lifetime, marked 2550 years of Buddha's birth.
And now, the Kolkata International Film Festival (KIFF) commemorates the birth centenary of Nabendu Ghosh with Trishagni.
More to read
And They Made Classics – Director-Writer Duo of Bimal Roy and Nabendu Ghosh
Teesri Kasam – A Story of Love That Meandered to its Dead End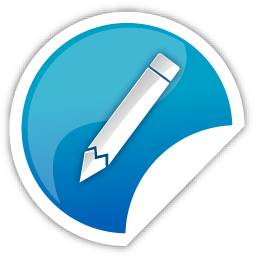 Whether you are new or veteran, you are important. Please contribute with your articles on cinema, we are looking forward for an association. Send your writings to amitava@silhouette-magazine.com
Silhouette Magazine publishes articles, reviews, critiques and interviews and other cinema-related works, artworks, photographs and other publishable material contributed by writers and critics as a friendly gesture. The opinions shared by the writers and critics are their personal opinion and does not reflect the opinion of Silhouette Magazine. Images on Silhouette Magazine are posted for the sole purpose of academic interest and to illuminate the text. The images and screen shots are the copyright of their original owners. Silhouette Magazine strives to provide attribution wherever possible. Images used in the posts have been procured from the contributors themselves, public forums, social networking sites, publicity releases, YouTube, Pixabay and Creative Commons. Please inform us if any of the images used here are copyrighted, we will pull those images down.