Nabendu Ghosh: The Master of Screen Writing
March 27, 2016 marks the birth centenary of Nabendu Ghosh, the legendary script and screenplay writer who quietly worked behind the scenes with some of the best known filmmakers of the country, visually mapping every frame of the film through words before it would go on the floors.
In a candid conversation with this writer at her home in South Delhi last year, Ratnottama Sengupta, the daughter of Nabendu Ghosh had revealed the many facets of her illustrious father who raised screenplay writing to the level of a literary art form in Indian cinema. We present an exploration of Nabendu Ghosh's journey through films to mark his birth centenary.

What do Bimal Roy's Sujata, Bandini, Devdas, Parineeta, Hrishikesh Mukherjee's Abhimaan, Basu Bhattacharya's Teesri Kasam, Guru Dutt's Aar Paar, Vijay Bhatt's Sri Chaitanya Mahaprabhu, Shakti Samanta's Insaan Jaag Utha, Phani Mazumdar's Baadbaan have in common? Sounds like an eclectic bag of classic films?
All these films had their screenplays crafted by one person – the gentle, unassuming Nabendu Ghosh, the legendary script and screenplay writer who quietly worked behind the scenes with some of the best known filmmakers of the country, visually mapping every frame of the film through words before it would go on the floors.
"Screenplay is direction on paper, as my mother explained to me," says Ratnottama Sengupta, renowned Arts Editor, Art Curator, Film Festival Curator, Author, Consulting Editor of Cinebengal.com and the daughter of Nabendu Ghosh. In a candid conversation with this writer at her home in South Delhi, Ratnottama revealed the many facets of her illustrious father who raised screenplay writing to the level of a literary art form in Indian cinema.
"Even today, people do not know what is screenplay. The stars, director, music composer, singers, lyricist, even cameraperson, choreographer and editor are known but most people are not sure what exactly is the screenplay." In such a scenario, Nabendu Ghosh is one name that commands high respect from everyone from stars and filmmakers to novelists and litterateurs.
"Scriptwriter Nabendu Ghosh's perfect characterization enabled any director to shoot the film with ease. He had the rare ability to pen the pulse of a character. His scripts brought to films a literary value that was missing in that period. His Devdas was closest to the novel and the script brought into full play the actor in me. His amazing versatility came forward after Devdas in Yahudi.  The ideal scriptwriter-director combination he formed with Bimal Roy are not found today."

~ Dilip Kumar, The Statesman Puja Special, 2005
Devdas, 1955
The Early Years of Writing
Nabendu Ghosh was born in Dhaka but raised in Patna. His father, a lawyer by profession settled in Patna, which was at that time was a part of the expansive Bengal Presidency. "My father was in a government job (earlier with the Accounts department and later with the police) and that was the time his story Daak Diye Jai had been published in Prabhati, in Patna.  It was considered subversive as it was based on the Quit India Movement. He had to quit his job and had to depend on his writing for a living. He then moved to Calcutta with his wife and son, since that was where all the publishing was happening," says Ratnottama.
Nabendu Ghosh started as an assistant to Asit Ghosh, a Hollywood trained director who was greatly impressed by his knowledge of literature and his film sense. After Partition, he joined Bimal Roy who was impressed with his writings. "One thing about his writing, it was always very visual," explains Ratnottama. "For instance, it would either be a monkey looking at the scene or a crow or a ghost watching what is unfolding, which gave a graphic quality. That appealed to Bimal Roy and he asked him to join his team."
"After Partition, in 1947-48, the market was halved. The New Theatres had a studio in Lahore which was lost and a lot of their films were also lost in a studio fire. In fact, Bimal Roy's Udayer Pathe was a huge success and part of the reason was that it was actually an inexpensive film that had used a lot of leftover raw stock from other films.  They made money from Udayer Pathe but Pehla Aadmi was a war film and had cost money.  It was a time of turmoil for New Theatres."
As times turned difficult for the iconic New Theatres, filmmakers from its studios headed west. At that point of time Ashok Kumar had taken over Bombay Talkies since Devika Rani had moved away from the studio after marriage. Ashok Kumar wanted Bimal Roy to come to Bombay as Bombay Talkies' had a tradition of attracting the crème of cinema talent from the regions – filmmakers from Calcutta, writers from Punjab, actresses from the South and so on.
On being asked by Ashok Kumar, Bimal Roy got his team to Bombay and it was on 6th February, 1951 that Ghosh and Roy arrived together with Hrishikesh Mukherjee (as editor) and Asit Sen (as assistant director) to work on the Bombay Talkies film Maa.
Soon the other talented technicians from Roy's Calcutta team joined them including Salil Chowdhury (Music Director), Moni Bhattacharya and Debu Sen (Assistant Directors), Paul Mahendra (Dialogue Director), Kamal Bose and Dilip Ranjan Gupta (Cinematographers) and Biren Naug and Sudhendu Roy (Art Directors). Maa, in which the central role of an old and hapless mother was played by Leela Chitnis, had Shyama and Bharat Bhushan in romantic leads. Paul Mahendra played the role of ungrateful elder son of Maa. Ghosh was the only writer in the team. In other words, each member of this hugely talented and visionary team would move on to chalk out illustrious career paths, creating benchmarks in their respective fields for Indian cinema.
"Nabendu Da and I were like a team. We had a deep regard for each other. We shared many moments of joy and sorrow. He put soul into each of his scripts. This is evident in both the scripts he wrote for me, Abhimaan and Majhli Didi, as it is in all of Bimal Da's films."

~ Hrishikesh Mukherjee, Cine Advance Puja Special, 1989

"I worked in three films by Nabendu Ghosh. Abhimaan and Do Anjaane could draw out of me the intensity the characters deserve. To this day, Abhimaan remains one of the closest movies to my heart."

~ Amitabh Bachchan, The Statesman, March 2007
"They had started writing Maa when still in Calcutta and when they came to Bombay for the initial 11 months, there was no money as Bombay Talkies was also going through a rough patch," explains Ratnottama.  "At that point of time, Ashok Kumar launched Ashok Kumar Productions with his first venture Parineeta and Bimal Roy launched Bimal Roy Productions which made Do Bigha Zameen. Maa was also happening simultaneously."
Parineeta, 1953
This close association with Ashok Kumar turned into friendship and mutual respect that prompted Nabendu Ghosh to write 'Ashok Kumar: His Life and Times', published by Harper Collins (translated into Marathi). "Dry words can never convey a life," says Ratnottama. "A person is not just between two dates. There is an ancestry. The roots we never see but without the roots the tree will never be what it is. Bimal Roy the institution was the tree, Ashok Kumar was the roots and all these artists and crew and technicians were the fruits who became major names in Indian cinema in the following years. Sadat Hasan Manto was close to Ashok Kumar. These were the people who crafted what we know as the Bombay film industry."
The Bengali influence was very strong in Bombay film industry in those years with people such as Bimal Roy, Phani Majumdar, Amiya Chakraborty, Gyan Mukherjee making films. To an extent, Guru Dutt too had a Bengali leaning as he was brought up in Calcutta, had trained with Uday Shankar and had married the famous singer Geeta Roy, a Bengali who later came to be known as Geeta Dutt.
Alongside, the writers from Lucknow who came in through the IPTA (Indian People's Theatre Association) also became very important in the Bombay film world. "Javed Akhtar once told me they were trained to sing the National Anthem in Bengali pronunciation. The Bengali influence and left orientation was strong in IPTA," says Ratnottama.
Aar Paar, 1954
"Bimal Roy would sit with his entire team to discuss a film and cull ideas and then give a brief to Nabendu Ghosh that the story would go along this line. My father would then write the screenplay. He would explain the character to the artist and during the shooting he would be at the sets to convey to them the emotions. That is why Dilip Kumar, Vyjayanthimala, Nutan and other artists knew my father closely," says Ratnottama.
With Bimal Roy, Nabendu Ghosh worked on: Maa (1952), Parineeta (1953), Biraj Bahu (1954), Naukri (1954), Baap Beti (1954), Devdas (1955), Yahudi (1958), Sujata (1959), Bandini (1963) and Gautama The Buddha (Documentary) (1967).
"Two of my best roles were penned by Nabendu Ghosh for Sujata and Bandini. These films, by my favourite director Bimal Roy, brought out two unknown aspects of womanhood and fired an intensity not seen in any other film of mine. Nabendu Da and Bimal Da formed one of the greatest scriptwriter-director duos of Indian Cinema."

~ Nutan, Bombay Times, February, 1995
Sujata, 1959
With Bimal Roy, Nabendu Ghosh gave Indian cinema some of the path-breaking films for all times to come.  Writes Saibal Chatterjee in Encyclopedia of Hindi Cinema, "Ghosh's strong literary sensibility imbued such Roy masterworks as Devdas and Sujata with a rare depth of feeling and empathy. Ghosh who turned director himself at the age of 70 with Trishagni, also scripted films such as Guru Dutt's Aar Paar and Basu Bhattacharya's Teesri Kasam.  In tandem with dialogue writers Abrar Alvi (Aar Paar) and Phanishwar Nath 'Renu'(Teesri Kasam), he was able to create the ambience of originality that both these films drew sustenance from."
"I have worked in a number of films scripted by Dada. But Majhli Didi is dearest to me after Anupama. He made a perfect combination with Hrishi Da who brought out the best of me as an actor."

~ Dharmendra, during Kalakaar Awards, 2001
The humane trait of Nabendu Ghosh's writing made him a natural choice for directors like Bimal Roy, Guru Dutt, Phani Majumdar (Baadbaan, Kanyadaan, Bhaiya, Akashdeep) Satyen Bose (Aasra, Aansoo Ban Gaye Phool), Sushil Mazumdar (Lal Patthar), Hrishikesh Mukherjee (Abhimaan, Majhli Didi), Raj Khosla (Milaap), Asit Sen (Sharaafat, Anari), Basu Bhattacharya (Teesri Kasam) and Shakti Samanta (Detective, Insaan Jaag Utha). Later he teamed up with directors like Raghunath Jhalani (Be-raham), Dulal Guha (Do Anjaane), Prakash Mehra, Sultan Ahmed, Mohan Saigal (Raja Jani) and Subhash Ghai (Krodhi) – proving the wide range and diversity of his screen writing.
"I have the deepest regards for Nabendu Da since his powerful and imaginative screenplay for Baadbaan brought out the best of me in a role I never attempted later. Like Chetan Anand, Bimal Roy and other top directors, his scripts were full of the language of cinema. Milaap was another memorable film in its own way."

~ Dev Anand, Mumbai, May 2006

"Though I never worked with any script of his, I watched Baadbaan 10 times. A piece of literature it appeared on screen. It was more of a scriptwriter's triumph than a director's."

~ Vijay Anand, SRFTI, Calcutta, 2003
The Stories That Became Films
Not only as a screenplay writer, Nabendu Ghosh's stories too were made into films by leading filmmakers including Baap Beti, 1954 (Bimal Roy), Shatranj, 1956 (Gyan Mukerjee), Jyot Jale, 1973 (Satyen Bose), Raja Jani, 1972 (Mohan Segal), Kayahiner Kahini, 1973 (Ajoy Kar).
"Kaagaz Ke Phool was his story," says Ratnottama.  "Sujata was being written then and Guru Dutt insisted that he must come immediately and give the script. My father said 'I am busy finishing Sujata'. When Guru Dutt persisted, he said 'go ahead and get it written by someone. You got my story.' The screenplay and dialogues were then written by Abrar Alvi. When the film was released, there was no credit given to Baba. Kaagaz Ke Phool released with credits to screenplay, dialogues, songs, direction but there was no mention of the story. My father then approached the writer's association which had Phani Mazumdar and others as members, Guru Dutt had also worked with them. They signed his statement that the original story was his (Nabendu Ghosh's). My father's story was about a writer and his muse and Guru Dutt had changed the story to a film director and his muse. This letter has been reproduced in his autobiography Eka Naukar Jatri."
"I am astonished to know the original story of Kaagaz Ke Phool was written by Nabendu Ghosh. I really don't understand why he was not given the credit then. Teesri Kasam showed his genius as a versatile screenplay playwright who already had Sujata and Bandini up his sleeves."

~ Waheeda Rehman, Anandalok Puja Special, 2004
Kaagaz Ke Phool, 1959
The Family Legacy
Nabendu Ghosh belonged to a family that had a rich Vaishnav tradition. He himself was a good kirtan singer and was an acclaimed dancer in Uday Shankar style as well, having won several medals between 1939 and 1945. In Bandini, that culture is apparent in the way Ghosh scripted the character of Kalyani's father who is a Vaishnav himself.
Gulzar, who at that point of time had newly joined the Bimal Roy team as a writer, spent a lot of time with Nabendu Ghosh, learning and imbibing the Vaishnavi Padabali kirtan style which is evident in the song he wrote for Bandini 'Mora gora ang lai le, mohe shyam rang dai de'. As a motor mechanic, Gulzar also had a habit of reading books at night that he used to get on rent for chaar ana. He read Tagore and Sarat Chandra during those times and loved them all and in later years when he turned director those influences were evident in the stories he chose for his films.
"He is my Guru in screenplay writing. Seekha hai humne unse, ungli pakad ke sikhaya hai how to write screenplay.  The training was through discussions. It is also up to the student to pick up. I learnt as Dada discussed things with Bimal Da. I learnt as Dada discussed a situation or a character. During Bandini there were heated discussions regarding justification for the ending. I learnt through all this. Because of that training, my films have been described as belonging to that 'gharana'."

~ Gulzar
Bandini, 1963
Were there two different endings shot for Bandini? "Yes, they had shot two endings," says Ratnottama. "One day my father came away upset from the studio. In those days they used to go the studios every day when the shooting was on. But he didn't go. He told Bimal Roy, do what you want. I am not in this anymore. With Bimal Roy it was a heart-to-heart connection literally."
What had happened actually? Explains Ratnottama, "Well, lots of people were against the Bandini ending. In fact, some of the exhibitors and distributors said, 'Kya Bimal Da, Nutan heroine hai aur usko aise khadi ke kapde pehnaaye.' They didn't understand that she is a Bandini, a prisoner who have to wear coarse clothes. Another thing was that Dharmendra was young, Ashok Kumar was aged, ailing, suffering from TB and about to die and he had he left her and all that. So they wanted her to be sent off with Dharmendra. My father and Sachin Karta supported Bimal Roy saying that how can someone who has poisoned a woman because of her love go away with another person just because he is young? 'Main Bandini piya ki' – she is a Bandini of her love. She is not a prisoner behind the bars. She has not come out of that love. In those days, village girls were not allowed to mix so freely and freedom fighters were idolized. Bikash (Ashok Kumar) is portrayed as an internee, a nazarbandi who has to report to the police station twice daily and cannot go into every house. People could not understand that revolutionary flavour. How could she leave him?" With Bimal Roy, Sachin Dev Burman and Nabendu Ghosh together putting their foot down on the ending, the distributors had to relent and the ending that made the film a classic stayed. Kalyani returned to her true love Bikash, and the rest is history.
"With his expertise, patience and guidance he helped his students develop their inert skills and talents to the fullest, and instilled in us the impetus to excel. All of us who passed through the portals of FTII during that period, are indebted to him. I have had the pleasure of working with him in many films. He has helped me to grow and progress."

~ Jaya Bachchan, March 23, 2007 (Nabendu Ghosh was Jaya's Professor at the Film & Television Institute of India (FTII), Pune)
A Prolific Writer of Fiction
A prolific and celebrated writer in Bengali, Nabendu Ghosh has to his credit 26 novels and 14 collections of short stories.
"His stories were in Bengali," says Ratnottama. "Years ago he had decided a writer's philosophy is what his story or novel is all about – 'Jeevan Darshan'. It is not the content of cinema particularly Bombay cinema which post 60s became primarily entertainment. So he decided that I will write the screenplay on stories by others but my own thoughts will remain in my stories. His life ran on two rails that seldom met."
"He is an amazing scriptwriter. His Teesri Kasam made me look Hiraman and not Raj Kapoor. I should have included him in the RK camp long ago."

~ Raj Kapoor, narrated by Subrato Mitra in Screen, 1967
Teesri Kasam, 1966
Film direction came a bit late in the day
His first directorial venture that never saw completion, was a subject close to his heart. The story Maila Aanchal by Phanishwar Nath 'Renu' explored the deep-rooted caste discrimination which was predominant in Bihar. Ghosh was against it very strongly, as he had already written Sujata. This story was about a doctor 'Dagdar Babu' who was an orphan and had been raised by a family but even as a doctor when he goes into the villages, the first question he is asked everywhere is 'what is your caste?'
"My father believed that this 'maila aanchal' of the motherland must be cleansed. He had wanted to make this film since 1963," says Ratnottama. Producer SH Munshi who was from Gaya, Bihar wanted this film to be made and was insistent that Nabendu Ghosh should direct this film. He had earlier produced Baap Beti, directed by Bimal Roy based on Nabendu Ghosh's story, which starred Ranjan along with Tabassum and Asha Parekh and Naaz as a child artists.
However, as fate would have it, the movie got stalled twice and after 80 percent of it had been completed, the untimely death of SH Munshi shelved it forever. The film which starred Jaya Bhaduri and Dharmendra is not traceable anymore. The music by RD Burman is also lost.  The RD Burman Kosh by Vishwas Nerurkar lists this title as Abha Chitram's 'Dagdar Babu'; Director: Nabendu Ghosh; Producer: SH Munshi; Lyricist: Yogesh; with Dharamendra, Jaya Bhaduri, Utpal Dutt, Urmila Bhatt, Kali Banerjee, Amjad Khan
"Sujata was perhaps the best script I got in my career. After its huge success, viewers in Bengal called me 'Dutto Babu'. I wish I'd done more films written by him."

~ Sunil Dutt, Calcutta, April 2005
Trishagni happened out of a screenplay writing contest by National Film Development Corporation (NFDC) as they were building a script bank. Trishagni (1988), focused on the philosophy of Buddha, won the National Award for the Best First Film of a Director.
Netraheen Sakshi (1992) was produced by Children's Film Society of India and Ladkiyan (1997), inspired from the real life incident of three sisters committing suicide to save their parents from the burden of dowry as made for the Ministry of Health and Social Welfare.
Our Nabendu Kaku
~ Rinki Roy Bhattacharya, Author, columnist and documentary filmmaker and daughter of Bimal Roy
"When my father, Bimal Roy, left Kolkata to direct Maa for Bombay Talkies in 1950, four of his trusted Bengali colleagues moved with him. I vividly remember that sad parting from my birthplace – separation from cousins, my beloved school Gokhale Memorial to fluffy newborn kittens… What compensated us for this transition into the unknown terrain was the comforting presence of father's four colleagues. All of them became our new family in an otherwise alien city. Amongst these four was Nabendu Ghosh.
We called him Nabendu Kaku, like the other colleagues of Baba. If Hrishi Kaku was bursting with life – vocal, gregarious – Nabendu Kaku was the exact opposite. He was quiet, and seemed to be absent from his immediate surroundings – which was not exciting enough for a girl of 10. We were therefore drawn more to Hrishi Kaku who regaled us with his own dramatic version of the Mahabharata than the quiet retiring Nabendu Kaku who smiled sweetly but quickly melted into the background.
One thing we noticed was Nabendu Kaku's Bengali attire. While everyone including Baba had switched to western clothes, Nabendu Kaku continued to dress in his spotless white dhuti-punjabi. The ubiquitous black umbrella accompanied him everywhere.  Naturally he did not resemble a Saheb… So one day when he was visiting our Bandra home, Godiwala bungalow, the chowkidar made him wait in the scorching sun while he came to check with Baba if a dhoti-wearing man with a black umbrella could be allowed in?
When the man turned out to be our dear Nabendu Kaku, Baba was terribly embarrassed and almost sacked the chowkidar. But there was no sign of annoyance of Nabendu Kaku's serene face. I even remember his philosophical explanation: Chowkidar to tar nirdishto karma korechhe… (The chowkidar has only fulfilled his duty)
In the tapestry of childhood memories, Nabendu Kaku remains a quiet, yet reassuring image. It was later – as a mature woman that I bonded with him more.  This could be because I had turned out to be a writer. If I required any reference from Bangla literature, I would invariably turn to Nabendu Kaku. Even at odd hours he gave a patient hearing and soon my queries received answers." (excerpt courtesy: Nabendu Ghosh booklet)
March 27, 2016 marks Nabendu Ghosh's birth centenary
The birth centenary of the legendary screenplay writer and literatteur will be commemorated with an academic session on his films and literary works at Nandan in Kolkata at 4:00 pm. His last novel 'Kadam Kadam' (Bengali), inspired by Nasir Hussain and his experiences in the Indian National Army will be launched along with the screening of Teesri Kasam, the classic film produced by lyricist Shailendra.
Acknowledgements
The pictures of Nabendu Ghosh and the compiled quotes of various film personalities used in this article are courtesy the booklet Nabendu Ghosh.
More to read
Bimal Roy: The Eastern Mystic Who Made Films – Bimal Roy's films refrained from preaching even as they handled problems of serious dimensions.
Shailendra: The Spirit with a Mass Connect – Shailendra versified every human emotion, every mood in a lingo that was kabirusque, that connected.
Bimal Roy's Madhumati – Untold Stories from Behind the Scenes – Rinki Roy Bhattachaya, his daughter has written this book as almost an offering to her father's memory.
Gulzar: Redefining Poetry and Purpose In Cinema – Gulzar's films are known for their tight screenplay, witty dialogues and themes that explore intense humanism.
'She is Capable of Delivering Anything a Music Maker Can Think Of' – Salil Chowdhury Speaks About Lata Mangeshkar 
The Incomparable Music Of S D Burman Transcends Generations
Hope you enjoyed reading…
… we have a small favour to ask. More people are reading and supporting our creative, informative and analytical posts than ever before. And yes, we are firmly set on the path we chose when we started… our twin magazines Learning and Creativity and Silhouette Magazine (LnC-Silhouette) will be accessible to all, across the world.
We are editorially independent, not funded, supported or influenced by investors or agencies. We try to keep our content easily readable in an undisturbed interface, not swamped by advertisements and pop-ups. Our mission is to provide a platform you can call your own creative outlet and everyone from renowned authors and critics to budding bloggers, artists, teen writers and kids love to build their own space here and share with the world.
When readers like you contribute, big or small, it goes directly into funding our initiative. Your support helps us to keep striving towards making our content better. And yes, we need to build on this year after year. Support LnC-Silhouette with a little amount – and it only takes a minute. Thank you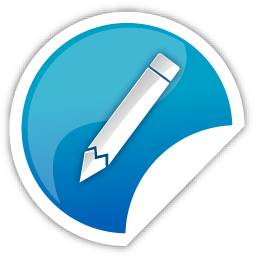 Whether you are new or veteran, you are important. Please contribute with your articles on cinema, we are looking forward for an association. Send your writings to amitava@silhouette-magazine.com
Silhouette Magazine publishes articles, reviews, critiques and interviews and other cinema-related works, artworks, photographs and other publishable material contributed by writers and critics as a friendly gesture. The opinions shared by the writers and critics are their personal opinion and does not reflect the opinion of Silhouette Magazine. Images on Silhouette Magazine are posted for the sole purpose of academic interest and to illuminate the text. The images and screen shots are the copyright of their original owners. Silhouette Magazine strives to provide attribution wherever possible. Images used in the posts have been procured from the contributors themselves, public forums, social networking sites, publicity releases, YouTube, Pixabay and Creative Commons. Please inform us if any of the images used here are copyrighted, we will pull those images down.