Kahin Door Jab Din Dhal Jaaye – Mukesh's Hit Songs for Heroes
Silhouette takes you on a journey through some of Mukesh's hit songs, which he sang for the reigning heroes or stars of his time. A tribute to the Golden Voice Mukesh.
When one thinks of Mukesh and his songs, a different, distant mood sets in. In a career spanning 36 years (1941-1976) Mukesh sang a relatively small number of songs for Hindi films, some 840 in all. That averages to less than two songs each month.
But interestingly, Mukesh's hit ratio would be the highest in the industry. Think back on Mukesh's repertoire and you will be able to easily to recollect and sing along about three-fourths of the total songs, fresh from your memory.
There are instances of numerous films that had 5 or 6 or more songs and only one by Mukesh, and that one turned out to be the biggest hit. For instance, in Kati Patang, a film where all Kishore songs were huge hits, the one number Mukesh sang was also a hit. That was his USP. It was his direct heart to heart song rendering, the deep 'dil-se' effect that really mattered.
Mukesh had a very dedicated and honest fan following as well. I had once met V. Balsara, the music director settled in Calcutta, who in a small public gathering, had commented, that one Mukesh song in the film assured that at least one song would be a hit.
Silhouette's tribute to Mukesh has been drawn as a journey through the reigning heroes or stars of his time he lent his voice to. Set in alphabetical order, here we go:
Amitabh Bachchan
Amitabh arrives first in the alphabetical order. I remember watching Kabhie Kabhie in the last days of February in 1976 in Basushree cinema in south Calcutta. Who knew in six months Mukesh would be no more.
The songs had become a hit prior to the film's release and they remain hit even today. Though the film boasted of a hit star cast and the story line plus treatment registered well with the audience, one cannot ignore the Mukesh contribution.
Kabhie kabhie mere dil mein (Kabhie Kabhie, 1976) Khayyam / Sahir / Mukesh
Biswajit
The release of Phir Kab Milogi (1974) had got delayed by almost four years. The days of Biswajit-Mala Sinha appeal at the box office were over. Also this Hrishikesh Mukherji film had nothing to offer in cinematic value either. The music sank with the film box-office debacle but emerged many years later to claim its' right to popularity.
Kahin karti hogi woh mera intezaar – this Mukesh number had two versions – a solo and a duet (with Lata). RD Burman based his tune on a Latin American song, Indianized it and made it into a melody. Majrooh wrote exotic romantic lyrics and Mukesh put in all his might to register the everlasting appeal in the beautiful song.
Door zulfon ki chhaon se, kehta hoon ye hawaon se,
us buut ki adaon ke afsaane hazaar,  
Wo jo baahon mein machal jaati, hasrat hi nikal jaati,
Meri duniya badal jaati, mil jaata qaraar
If this is not romance, what is!
Kahin karti hogi woh mera intezaar (Phir Kab Milogi, 1974) RD Burman / Majrooh Sultanpuri / Mukesh
Deb Mukherji
Ek Baar Muskura Do, a Mukherji family project, had a superb Mukesh-Asha duet picturised on hero Deb Kumar with Tanuja. It was rumoured that Sashdhar Mukherji had insisted on having the maestro, O P Nayyar do the music score. Mukesh was a rarity in Nayyar camp, but he got two lovely duets in the film. The other duet was chehre se zaraa aanchal, jab aapne sarkaya, duniya ye pukar uthi lo chaand nikal aaya. Owing to all songs from the film being hits, the film got a decent run.
Yeh dil lekar nazarana aa gaya tera diwana (Ek Baar Muskura Do, 1972) OP Nayyar / S H Bihari / Asha Bhosle and Mukesh
Dharmendra
A Gulzar-Kalyanji Anandji combination was rare. This came in 1965, when Gulzar was still testing the waters in Hindi films as a lyricist. The beauty of this duet lies in the melody that Kalyanji-Anandji created and the soulful singing by Mukesh with Lata.
On Dharmendra, Mukesh got to sing many a songs and many a hit. With Kalyanji-Anandji his pairing was legendary. We could probably dedicate an entire write up on Mukesh sings for Kalyanji-Anandji only. Let us for now, enjoy this Meena Kumari-Dharmendra duet from Purnima:
Humsafar mere humsafar, pankh tum parwaaz hum (Purnima, 1965) Kalyanji-Anandji / Gulzar / Mukesh and Lata Mangeshkar (A rare occasion of Kalyanji-Anandji teaming up with Gulzar).
Dilip Kumar
Just the mention brings to us the imagery of Suhana safar aur yeh mausam haseen. What an impact! Mukesh was not known as a Dilip Kumar 'voice' but he did get to sing a few very popular numbers filmed on the thespian.
Salil Chowdhury was toying with the idea of using Talat for these songs, but it is believed, S D Burman advised him on his singers after listening to the tunes. Once the advice came, Bimal Roy stuck to it and Salil abided.
Mukesh's famed duet with Lata not only offers a beautiful melody in its' evergreen garb, but also the picturization by Bimal Roy is simply outstanding. A soft focus camera with long and mid shots with beautiful locales and restrained yet overtly romantic gestures by the lead cast – this song is so typical of Bimal Roy's films.
Dil tadap tadap ke keh raha hai aa bhi ja (Madhumati, 1958) Salil Chowdhury / Shailendra / Lata Mangeshkar and Mukesh
Feroze Khan
Way back in 1965 Firoze Khan had the honour to perform on a Mukesh song, tuned by RD in Teesra Kaun – Pyar ka fasana bana le dil diwana. A catchy, melodious duet.
But it was Jo tumko ho pasand later from Safar (1970) by Kalyanji-Anandji that was to immortalize the pairing. Excellent accompaniment by outstanding orchestration and the quintessential Mukesh effect made this song a hit.
In a reverse strategy, Kishore sang the sad numbers in Safar and Mukesh got this chirpy one. But then, Kishore had already got recognised as Rajesh Khanna's voice, thus it was a great choice to have this beauty by Mukesh.
Jo tumko ho pasand (Safar, 1970) Kalyanji Anandji / Indeewar / Mukesh
Jeetendra
Again, Mukesh was not known as a Jeetendra 'voice' but they did register quite a few hits together. Starting with Haan maine bhi pyar kiya in Boond Jo Ban Gayi Moti in 1967 right till this duet from Mere Humsafar, which was another Kalyanji-Anandji beauty, penned by Anand Bakshi.
Co-starring Sharmila, this was an early road film, based on a truck driver's life. It had a mediocre run, but the song remains a favourite till date.
Kisi raah par kisi mod par (Mere Humsafar, 1970) Kalyanji Anandji / Anand Bakshi / Mukesh and Lata Mangeshkar
Manoj Kumar
Mukesh was singing from Manoj Kumar's early years. They had together given hits in Himalay Ki Gode Mein (Main to ik khwaab hoon is khwab se tu pyar na kar); Hariyali Aur Raasta (Ibtedaye ishq mein hum saari raat jaage and Laakhon tare aasman pe, ek magar dhoonde na mila); Upkar (Deewanon se yeh mat poochho) and many more.
But this solo from Purab Aur Pashchim has become a landmark Mukesh-Manoj Kumar song and remains an evergreen number. Rendered with soft love filled emotions that assure and seek trust, it is great job accomplished by Mukesh, again under Kalyanji Anandji's baton.
Koi jab tumhara hriday tod de (Purab Aur Pashchim, 1971) Kalyanji Anandji / Indeevar / Mukesh
Motilal
Well, it was Motilal the top bracketed hero of 40s who brought Mukesh to Bombay and introduced him to film singing. They were distant relatives.
Picturized on Motilal on screen, under the legendary Anil Biswas' baton Mukesh got his life's first recognition through the hit Dil jalta hai to jalne de, aansu na baha fariyaad na kar, in Pehli Nazar in 1945.
Twenty years later, Anil Biswas returned from retirement  to compose some outstanding, everlasting music for Motilal's swan song Chhoti Chhoti Batein (1965). Motilal died before his last production could be released. The song eventually was picturised on Moti Sagar instead, as Motilal had passed away. Unfortunately with no proper publicity the film flopped. Let us recollect and relish this master composition:
Zindagi ka ajab fasaana hai, rote rote bhi muskurana hai (Chhoti Chhoti Batein, 1965)   Anil Biswas / Shailendra / Mukesh and Lata Mangeshkar
Pradeep Kumar
This immortal duet with Suman Kalyanpur is also a rarity. Rarely would Dada Burman summon Mukesh for a song, and when he did, it created waves in the music ocean of Hindi films.
After the hit Chal ri sajni ab kya soche (Bombai Ka Babu), Burman Dada got Mukesh to sing Ae dil-e-awara chal on Manoj Kumar in Dr. Vidya and this lovely duet on Pradeep Kumar. Another reason could be because he was already using the voices of Rafi and Manna on Ashok Kumar in the film, Meri Surat Teri Ankhen. We get a lovely duet with Mukesh paired with Suman to relish:
Yeh kisne geet chheda (Meri Surat Teri Aankhen, 1963) Sachin Dev Burman / Shailendra / Mukesh and Suman Kalyanpur
Raj Kapoor
Mukesh was known as Raj Kapoor's voice and together they have given us numerous hits all through their respective careers. Raj Kapoor's own productions and then a barrage of Shanker-Jaikishen films starring Raj Kapoor had Mukesh giving playback to the Hindi cinema's Showman.
From this remarkable repertoire when it is difficult to pick one, Sahir's sarcastic Chino Arab humara, Hindustan humara, rehne ko ghar nahin hai sara jahan humara comes to mind.
Way back in 1958 Sahir had written:
Jitni bhi buildingen thhi, sethon ne baant li hain,
Footpath Bambai ke hain aashiyan humara.
Prophetic to say the least! The only difference being the sethon were joined in by the netas as India moved through the decades.
Khayyam's exceptional music score for a film based on Fyodor Dostoevsky's path-breaking Crime and Punishment with outstanding performances by Raj Kapoor and Mubarak made each song a memorable one.
Chino Arab humara, Hindustan humara (Phir Subah Hogi, 1958) Khayyam / Sahir / Mukesh
Rajendra Kumar
The jubilee hero was not known to sing in much Mukesh's voice on screen. But Shanker Jaikishen knew which song which voice would best do justice. The Aas Ka Panchhi (1961) duet is a perfect example.
Tum roothi raho, main manata rahoon
ke in adaaon pe aur pyar aata hai.
Mukesh was essentially a mood singer. He could set the mood of the song as the demand of the song would be. His simplicity at handling of notes would make it an accessible to all to sing and hum along. That is one reason why, even if the hero was not known to have many songs with Mukesh, he still had his standouts that have remained immortal.
Tum roothi raho, main manata rahoon (Aas Ka Panchhi, 1961) Shankar Jaikishan / Hasrat Jaipuri / Lata Mangeshkar and Mukesh
Rajesh Khanna
We associate Rajesh with Kishore. But, Mukesh did have quite a few hits on the megastar as well. Bin badra ke bijuriya from Bandhan was an early Rajesh hit. Prior to that was the melodious duet in Rajesh's first film Raaz – Dil sambhale sambhalta nahin aaj to, paas aane ki de do ijaazat humein. Both these music scores were by Kalyanji-Anandji.
In RD Burman's Kati Patang each Kishore song was one hit greater than the other. Yet the single solo by Mukesh held its ground firmly and went on to be a popular hit, Jis gali mein tera ghar na ho baalama.
But how can we not mention this absolutely immortal number that Mukesh so effectively sang for Rajesh Khanna in Salil Chowdhury's Anand – Kahin door jab din dhal jaaye.
It is popularly believed that when a song is redone from its original language into Hindi, it never reaches that level in class. But here is a demonstrated example. The original version of this tune was by rendered by Hemant Kumar in Bengali, Amaye proshno kore neel dhruba tara, aar koto kaal ami robo dishahaara – one of Hemant Da's biggest hits in non-film songs. But it is absolutely impossible to decide whether the Hemant one is superior or the Mukesh one. This is a masterly stroke that Salil Chowdhury could achieve with both his singers.
Anand did also have the heart-warming Maine tere liye hi saat rang ke sapne chune. But let us for this time enjoy Kahin door jab din dhal jaye.
Kahin door jab din dhal jaye (Anand, 1971) Salil Chowdhury / Yogesh / Mukesh
Music Director Roshan was a close friend of Mukesh and they stood by each other all through tough times, giving numerous hit songs. Anokhi Raat was Roshan's swan song. Directed by Asit Sen, this film was a class hit of the year. But Roshan could not enjoy its success.
Oh re taal mile nadi ke jal mein, nadi mile sagar mein (Anokhi Raat, 1969) Roshan / Indeevar / Mukesh
Shashi Kapoor
Shashi Kapoor had only a few Mukesh songs to lip-sync but they include some all time delights such as Waqt karta jo wafa aap humare hotey (Dil Ne Pukara).
RD Burman had lesser use of Mukesh, but like his father, when he did, it was a classic creation that gained immortality. This effect and mood could not have been created by any other singer. This RDB class act with exceptional piano accompaniment from Mukti just stands out:
Suhani chandani raatein humen jeen nahin detin (Mukti, 1977) RD Burman / Anand Bakshi / Mukesh
Shatrughan Sinha
Shatrughan was not known as a singing hero and you don't have too many songs picturised on him. In Sabak, with his wife, Poonam, Shatrughan Sinha emoted to a rain song for Usha Khanna – Barkha raani zara jam ke barso, mera dilbar jaa na paye jhoom kar barso, in Mukesh's voice.
Another hit in Mukesh's voice had Shatrughan Sinha singing Kai sadiyon se kai janmon se, tere pyar ko tarse mera man with his acknowledged other lady love Reena Roy in Milap under Brij Bhushan's music.
Kai sadiyon se kai janmon se, tere pyar ko tarse mera man (Milap, 1972) Brij Bhushan/ Naqsh Lyalpuri
Sunil Dutt
An immortal desh-bhakti song by Mukesh.
In her career's second film Hum Hindustani  Usha Khanna gave one Mukesh song each to both the heroes, Sunil Dutt and Joy Mukherji. Joy got the one he performed with Helen on screen – Raat nikhari hui zulf bikhari hui, har ada teri phoolon ki daali, aaj subaha nahin hone wali.
On Sunil Dutt was this patriotic number Chhodo kal ki baatein – the title song from Hum Hindustani, a beautiful composition, undoubtedly. Ever since, this song has gained iconic heights and been a standard play in all Independence Day and Republic Day events.
Chhodo kal ki baatein kal ki baat purani (Hum Hindustani, 1960) Usha Khanna/ Prem Dhawan / Mukesh
ON PUBLIC DEMAND
Saath ho tum aur raat jawan, neend kise ab chain kahan,
kuchh to samajh ae bhole sanam kehti hai kya nazron ki zubaan.
This beautiful duet with Asha Bhosle from Kanch Ki Gudiya, 1961 was picturized on Manoj Kumar and Sayeeda Khan.
Produced and directed by H S Rawail (Harnaam Singh Rawail), the film had screenplay by Nabendu Ghosh, cinematography by Ranjodh Thakur and music by Suhrid Kar with Shailendra writing the lyrics.
Very little is known about Suhrid Kar. He gave music for only this one film and was introduced to SD Burman by Geeta Dutt. As an assistant to S D Burman in early fifties, Suhrid Kar did have knowledge of some instruments and could play on a few. But, he branched out into writing film stories and screenplays, his basic strength.
It was Geeta Dutt who roped in Kar to do the music for Kanch Ki Gudiya and what Rawail heard he liked and signed him on as the music director.
Two or three other songs by Geeta Dutt, Asha Bhosle and Mohd Rafi gained limited popularity. The crowning glory was this laid back duet that has remained popular till date.
Unfortunately, only an audio track is available on this song.
Saath ho tum aur raat jawan (Kanch Ki Gudiya, 1961) Suhrid Kar / Shailendra / Asha Bhosle and Mukesh
The National Award Winner
Finally, a salutation number to Mukesh and his heart rendering voice appeal through a Salil Chowdhury song that has gained immortality deservedly and any number of youngsters or the gen X relate to this song.
This number from Rajnigandha, 1974, shot as a background song, written by Yogesh, brought in awards for Mukesh including the prestigious National Award (1975) in the penultimate year of his life, giving a fresh lease of life to his voice, to stay with us forever.
Kai baar yun bhi dekha hai,
yeh jo man ki seema rekha hai,
man todne lagta hai
Kai baar yun bhi dekha hai (Rajnigandha, 1974) Salil Chowdhury / Yogesh / Mukesh
All pictures used in this article are courtesy YouTube, if not otherwise mentioned
More to read in Golden Voices
Hain Sabse Madhur Woh Geet: Melodies of Talat Mahmood
Geeta Dutt – The Skylark Who Sang From The Heart
Journey Through Lata's Melodies 
Kishore Kumar, The Master of his Craft – Amit Kumar Remembers his 'Baba'
Ten Songs of Mohd. Rafi We Could Not Include in 'Gaata Rahe Mera Dil'
Hope you enjoyed reading…
… we have a small favour to ask. More people are reading and supporting our creative, informative and analytical posts than ever before. And yes, we are firmly set on the path we chose when we started… our twin magazines Learning and Creativity and Silhouette Magazine (LnC-Silhouette) will be accessible to all, across the world.
We are editorially independent, not funded, supported or influenced by investors or agencies. We try to keep our content easily readable in an undisturbed interface, not swamped by advertisements and pop-ups. Our mission is to provide a platform you can call your own creative outlet and everyone from renowned authors and critics to budding bloggers, artists, teen writers and kids love to build their own space here and share with the world.
When readers like you contribute, big or small, it goes directly into funding our initiative. Your support helps us to keep striving towards making our content better. And yes, we need to build on this year after year. Support LnC-Silhouette with a little amount – and it only takes a minute. Thank you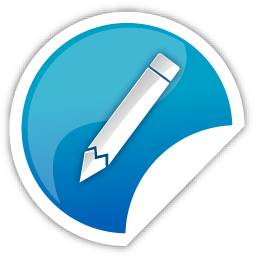 Whether you are new or veteran, you are important. Please contribute with your articles on cinema, we are looking forward for an association. Send your writings to amitava@silhouette-magazine.com
Silhouette Magazine publishes articles, reviews, critiques and interviews and other cinema-related works, artworks, photographs and other publishable material contributed by writers and critics as a friendly gesture. The opinions shared by the writers and critics are their personal opinion and does not reflect the opinion of Silhouette Magazine. Images on Silhouette Magazine are posted for the sole purpose of academic interest and to illuminate the text. The images and screen shots are the copyright of their original owners. Silhouette Magazine strives to provide attribution wherever possible. Images used in the posts have been procured from the contributors themselves, public forums, social networking sites, publicity releases, YouTube, Pixabay and Creative Commons. Please inform us if any of the images used here are copyrighted, we will pull those images down.