Hrishikesh Mukherjee: In a Humane Genre of His Own
Be it the tragedies like Anand, Mili and Satyakam or the hilarious comedies, Hrishida handled both genres with ease. He was the master of the masquerade. If Amol Palekar doubles up as twins in Golmaal, botany professor Dharmendra impersonates as a 'linguist' driver in Chupke Chupke. The universal values in Hrishida's films, with evergreen music (usually by S. D. Burman) helped him win over generations of viewers and he is as popular today as he was two decades ago. A remembrance of the master filmmaker on his birth anniversary.
The man who discovered Jaya Bhaduri in Guddi, gave Amitabh Bachchan his first big break in Anand, immortalized Raj Kapoor as Anari and Rajesh Khanna as Anand, gave Dharmendra his "life's best role" in Satyakam – he is none only than the legendary filmmaker Hrishikesh Mukherjee.
Hrishikesh Mukherjee was, and arguably still is, the undisputed king of "middle of the road" cinema in Bollywood. The country's highest honor in cinema, Dada Saheb Phalke award acknowledged his pioneering contribution towards introducing simple, humane stories of people-next-door on celluloid. Earlier, he had won seven national awards apart from numerous Filmfare and other coveted awards.
Funnily though, this strapping Calcutta lad had wanted to be a biochemist, but became a salaried film editor in New Theaters studios, and eventually came to Bombay in 1951 with veteran director Bimal Roy as editor of path-breaking films like Do Bigha Zameen. Yet Hrishida, as he is fondly called, felt "circumstances" made him foray into direction, something he was least interested in.
The amiable Hrishida was literally forced by his friends in Bombay to wield the megaphone. Close friend Dilip Kumar pestered him to take up direction and even acted in his first film Musafir that had three different stories of three tenants in a house forming a sequence of marriage, birth and death. The film had a casting coup of sorts with Bengal's screen idol Suchitra Sen, tragedy king Dilip Kumar and the irrepressible Kishore Kumar but all three starred in the three different stories and had no scenes together. Musafir picked up the first-ever national award and high critical acclaim but a lukewarm box-office. Hrishida packed his bags for Calcutta.
Enter another bosom pal Raj Kapoor. Direct Anari for me, he appealed. Anari, the story of the honest simpleton, made silver jubilee.
Kisi ki muskurahaton pe (Anari, 1959) Shankar Jaikishan / Shailendra / Mukesh
Heaps of offers poured in. But Hrishida ran off again to Calcutta this time pursued by veteran actor Balraj Sahani. "I can't pay your price of Rs. 1,00,000. I can only pay Rs. 10,000," Hrishida said.
Sahani agreed. With a whole new team of technicians, Hrishida made Anuradha about the neglected wife of an idealist village doctor, with music by Ravi Shankar and new heroine Leela Naidu, who couldn't speak a word of Hindi. Another slew of national awards followed. There was no looking back.
Hrishida had an illustrious career in cinema, sparking off a new trend of neo-realistic films that seldom failed to the box office. His films were an ode to the middle-class common man, unobtrusive, unpretentious. His perfect blend of realism with just the right amount of cinematic masala in the form of rib-tickling comedy and touching romance, wowed audiences through the sixties and seventies.
He drew heavily from Bengali literature, which made his films very "humane", as Gulzar puts it. Three of his super-hit films were Hindi remakes of Bengali originals – Chupke Chupke was the Hindi adaptation of the Uttam Kumar-starrer Chadmabeshi, Bawarchi was an adaptation of Tapan Sinha's Golpo Holeo Shotti and Bemisaal was the Hindi version of the super hit Ami, Shey O Sakha. Using his mastery over his craft, Hrishida made his Hindi adaptations more polished and crisp, many a time scoring high over the original.
It was not that Hrishikesh Mukherjee did not have his share of box-office duds. If Anari with Raj Kapoor was a super hit, Aashiq sank without a trace. Says film enthusiast Sundeep Pahwa, "VK Dubey of HMV & Bunny Reuben, the publicist of RK Films joined hands to make Aashiq 1962 starring Raj Kapoor and practically his entire team. They signed Hrishikesh Mukherjee to direct this musical hit where all songs were a treat to hear The film failed commercially but the songs are very much alive."
Mehtab tera chehra (Aashiq, 1962) Shankar Jaikishan / Shailendra / Lata Mangeshkar and Mukesh
The subtle but poignant social messages
Each film had a subtle of social message be it the neglect of the girl child in Anupama or the unscrupulous capitalist vs. the toiling, starving worker in Namak Haram. "Your art is your attitude to life," he'd admitted once.
Anupama's courage to break out of her emotional shackles with quiet dignity and conviction with gentle yet firm support from the writer Ashok (Dharmendra) has inspired many a woman.
Anand is one who can nonchalantly cock a snook at impending death and inspire everyone around him to live life in the moment and enjoy it in the NOW. You can't dare to brood when Anand is around although you know well he is not going to be around for long!
Namak Haram's socialist flavour looked at the everyday trials and tribulations of the ordinary mill worker pitted against the interests of the industrialist, probing whether friendship can survive amid class boundaries and economic power or succumb to it.
But he always rated the national award-winner Satyakam as his best film, which was produced and acted in by Dharmendra who also rates it as his best.
Born in 1922, Hrishida, like many others of his generation, had dreamed of an independent India free of poverty and unemployment. When India did win independence in 1947, the opposite happened. "There was more poverty, more corruption," Hrishida recalled once. "That burning sense of frustration and disappointment led to Satyakam."
In the film the honest Satyakam pays with this life for refusing to compromise. Not surprisingly, Hrishida was one director who never compromised on the quality of his film to cater to the whims of producers or the public. "Compromise is corruption," he would say.
The stars shone brighter in a new light
Hrishikesh Mukherjee did not make different films. He made films with a difference.
The he-man actor Dharmendra got his career best roles in Hrishikesh Mukherjee's films without flexing his biceps or bashing up goons. He was the sensitive writer in Anupama, the fiercely righteous engineer in Satyakam, the prankster professor of Botany doubling up as a shuddh-bhasha-bolne-wala driver in Chupke Chupke and none other than himself, the superstar Dharmendra in Guddi trying to break the fantasies of a starry-eyed fan.
Rajesh Khanna again got three of his career best roles in Anand, Namak Haram and Bawarchi – bringing about sweeping changes in the mindsets of people around him in both films. The takeaways? Unforgettable lines that never fail to inspire:
"Babu Moshai…! Zindagi badi honi chahiye lambi nahi.. Maut ke darr se agar zinda rehna chhodoon, to maut kisse kehte hain? Babu Moshai, jab tak zinda hoon, tab tak mara nahi hoon. Jab marr gaya, saala mein hi nahi. Toh phir darr kiss baat ka." – Anand
"Its so simple to be happy. But so difficult to be simple." Raghu as Bawarchi
It was Hrishikesh Mukherjee's Aashirwaad (1968), written specifically with Ashok Kumar in mind that tapped the full range of his acting and singing talents.
In his slightly nasal voice, he had earlier belted out some hit numbers such as "Mera bulbul so raha hai" (Kismet) and "Main ban ki chidiya" (Achchyut Kanya).
But singing  had taken a backseat once the playback norm caught on. However, Ashok Kumar showed that he had lost none of the lilt when he sang "Rail gaadi, rail gaadi" and "Naani ki nao chali" in Aashirwad and not surprisingly picked up the Filmfare award for best actor for the film where he played a benevolent landlord and a loving father.
"Rail gaadi, rail gaadi, Chhuk-chhuk, Chhuk-chhuk
Chhuk-chhuk, Chhuk-chhuk!
Beech waale station bole, ruk-ruk, ruk-ruk!"
This song that has delighted children for close to five decades will continue to do so for years to come. Few know that it was sung with such vitality, not by a professional singer but by the colossal actor Ashok Kumar, fondly called "Dadamoni" in Bengali,  who strode across the Indian screen for 6 decades.
Jaya Bhaduri: The discovery of the dynamite
With an uncanny ability to spot talent, Hrishida selected Jaya Bhaduri for the role of the star-struck Guddi when she was still a student of acting at Film & Television Institute of India, Pune. Jaya had earlier debuted as the teenager sister of Anil Chatterjee in Satyajit Ray's Mahanagar and was in fact, a 'Ray discovery'. But it was Hrishida who cast her in a tailor-made role as the ribbon-and-plaits-and-school-uniform-clad impish Guddi,  and Jaya walked into the hearts of thousands of movie lovers. The film also had macho actor Dharmendra playing himself with a tongue-in-cheek look at the real happenings in the film studios, blowing away myths about heroes and their machismo.
Hrishida had cast the gawky Amitabh Bachchan opposite Jaya. But Anand released first, pitchforking Amitabh into the limelight and keen to introduce a new face, he replaced Amitabh with Samit Bhanja. According to Jaya, Amitabh "never forgave Hrishi Kaku (uncle in Bengali) for that".
But Hrishida made amends quickly. Today, Amitabh Bachchan openly acknowledges his debt to Hrishida with whom he has made the maximum number of films – Anand, Abhimaan, Mili, Alaap, Chupke Chupke, Namak Haram and Bemisaal, all of which are rated among his career best.
In fact, Amitabh says his 'angry young man' image was developed in films like Anand, Namak Haram and Mili. Hrishida made Abhimaan at the insistence of Jaya who wanted him to cast her fiance Amitabh along with her. The success of the film, that explored the ego clash of a talented singer and his super-talented wife, hastened their marriage.
Abhimaan – a Team of Super Talents
This was a dream project for director, Hrishikesh Mukherjee. He had apparently discussed about it with S D Burman way back in 1969 after Aashirwad (1968). For various reasons the project kept getting delayed. For Burman, it was also a pet project for after many years he was getting an opportunity to compose for a film that had music as its primary subject. Within himself he had been planning ever since.
Dreamt of and planned for so long by people who were masters in their craft and co-produced by the lead stars themselves, Abhimaan had everything going right for it. Needless to say, the charisma of Amitabh Bachchan and the spontaneous simplicity of Jaya Bhaduri were ideally suited to their roles – of the singer star and the simple, innocent girl.
Tere mere milan ki yeh raina (Abhimaan, 1973) SD Burman / Majrooh Sultanpuri / Lata Mangeshkar and Kishore Kumar. All the songs of Abhimaan were chart-toppers, establishing a rare feat.
Shots are Cut to Match Beats
As students of cinema appreciation we've analysed the world classics, dissecting them frame by frame for days on end.
But when it comes to giving an easy-to-grasp glimpse of the craft of cinema to a regular movie viewer, I fall back on Abhimaan. Reason? Every frame in this film is a vital link to the story. One must acknowledge the critical role of the screenplay writers here – the legendary Nabendu Ghosh along with Biresh Chatterjee and Mohini N. Sippy. Drop a frame, you lose a link. Drop a song, you break the flow of the story irrevocably. Says Anand Desai, "All the songs of Abhimaan are "Obbligatos" unto themselves!"
Take for instance, Nadiya kinare heraaye aayi kangana. The story flows through the song and with each cut, Hrishida is careful not to intrude into the flow of the music. So when is the cut? Its on the taal or the samm! Check the cuts alternating between Uma and Subir that perfectly match the beats 1:06, 1:07, 1:08, 1:09 with a finish at 1:10. "Notice the interplay between the Flute and the Sarangi in the first interlude," says Desai.
Click on the link below to read a detailed exploration of Nadiya kinare
When Cinema Matched Music Beat by Beat: Nadiya Kinare in Abhimaan
For Mili, the two cut their price down to a fraction of what they were commanding then in their prime. The film was shot within the apartments of the producer and some of the friends. Talk of making box-office classics on shoe-string budget.
Be it the tragedies like Anand, Mili and Satyakam or the hilarious comedies, Hrishida handled both genres with ease. He was the master of the masquerade. If Amol Palekar doubles up as twins in Golmaal, botany professor Dharmendra impersonates as a 'linguist' driver in Chupke Chupke.
The masquerade theme ran through his films like Kisi Se Na Kehna, Rang Birangi, Naram Garam and even Jhooth Bole Kauwa Kaate. The humor was based on pure wit, slapstick and innuendoes were a strict no no.
The Unassuming Director
The genius of Hrishi Da was that he worked in an unassuming manner, making sure his actors gave their best without unnecessary interventions from him. Here's a little anecdote shared by veteran actor Amol Palekar (as told to SMM Ausaja) – It was the first day's shooting of Golmaal and Amol Palekar and Hrishi Da were ready for the takes. But just then writer Rahi Masoom Reza walked in and Hrishi Da got busy with a game of chess with him. The shooting progressed while the two remained engrossed in the game.
After a few takes, not sure if Hrishi Da is actually watching what he is doing, Amol Palekar walked up to the filmmaker and asked him if his performance was OK or if he was making any errors. Hrishi Da reassured him he was doing a good job and should continue. "But you didn't even see what I was doing," a surprised Palekar asked. "Oh I watched everything," Hrishi Da replied calmly. "You gave a good first shot, then had to retake the second one, the third one was good too. Please carry on. You are doing fine," he finished and dived right back into the game of chess.
A flabbergasted Amol Palekar kept wondering, now when did the director, so busy with his chess, notice such details. That Golmaal turned out to be a classic comedy for times to come proves the confidence the master filmmaker had in his actors, his crew and his craft.
Hrishida tapped the full range of histrionics of his actors by casting he-men Dharmendra and Amitabh Bachchan in unconventional comic roles and romantic mega star Rajesh Khanna as a do-gooder cook in Bawarchi. He rated Jaya and Rekha as the most complete actresses. Both have done their finest films with Hrishida, remember Rekha's mischievous avataar in Khubsoorat?
The universal values in Hrishida's films, with evergreen music (usually by S. D. Burman) helped him win over generations of viewers and he is as popular today as he was two decades ago.
As Amitabh Bachchan said about the song 'Teri bindiya re' (Abhimaan, 1973), which they had shot in Mohan Studio and at that point of time Jaya and he were not married, "When Hrishi da and used to sit with the great Sachin Dev Burman for music sittings, and Burman Dada used to sing the songs of Abhimaan, it used to be an incredible atmosphere. And with due respects, whatever you have listened to in the record of Abhimaan, I would like to say, it is but 15-20 percent (of what Dada created). When Burman Dada used to sing those songs to us, it was a different environment." (Source: NDTV Imagine show titled 'Big B's Den, 'The Unforgettable World Tour'.)
Most of Hrishikesh Mukherjee's films had music that has lasted through the decades and continue to be heard, hummed and cherished till date. SD Burman, Hemant Kumar, Shankar Jaikishen, RD Burman, Salil Chowdhury, Vasant Desai – whoever he worked with came up with some of their best tunes for him. But aah… the music of Hrishikesh Mukherjee makes another story! So watch out for it!
From veteran directors like Late Yash Chopra to budding ones like Priyadarshan and Nagesh Kukkunoor, everybody drew inspirations from him. But Hrishida did have his reservations about the masala Bollywood film of today. "Six dances choreographed by the dance director, eight fights by the fight master. The director just directs the dialogue part. Where is the scope to show creativity?" he questioned in an interview.
Small wonder then that the ace director had retreated from the big screen and was happy directing TV serials such as Talaash which also became very popular. We know whose loss it was, don't we?
More to read
Hrishikesh Mukherjee: Giving Cinema a New Definition
Main Zindagi Ka Saath Nibhata Chala Gaya – Evergreen Dev Anand
Asit Sen: Sensitive, Women-Centric Films in a Class of their Own
Gulzar: Creating a New Genre of Lyrical Romance
Hope you enjoyed reading…
… we have a small favour to ask. More people are reading and supporting our creative, informative and analytical posts than ever before. And yes, we are firmly set on the path we chose when we started… our twin magazines Learning and Creativity and Silhouette Magazine (LnC-Silhouette) will be accessible to all, across the world.
We are editorially independent, not funded, supported or influenced by investors or agencies. We try to keep our content easily readable in an undisturbed interface, not swamped by advertisements and pop-ups. Our mission is to provide a platform you can call your own creative outlet and everyone from renowned authors and critics to budding bloggers, artists, teen writers and kids love to build their own space here and share with the world.
When readers like you contribute, big or small, it goes directly into funding our initiative. Your support helps us to keep striving towards making our content better. And yes, we need to build on this year after year. Support LnC-Silhouette with a little amount – and it only takes a minute. Thank you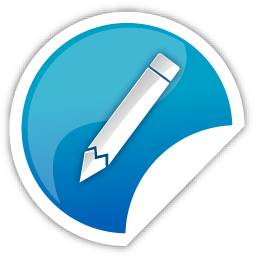 Whether you are new or veteran, you are important. Please contribute with your articles on cinema, we are looking forward for an association. Send your writings to amitava@silhouette-magazine.com
Silhouette Magazine publishes articles, reviews, critiques and interviews and other cinema-related works, artworks, photographs and other publishable material contributed by writers and critics as a friendly gesture. The opinions shared by the writers and critics are their personal opinion and does not reflect the opinion of Silhouette Magazine. Images on Silhouette Magazine are posted for the sole purpose of academic interest and to illuminate the text. The images and screen shots are the copyright of their original owners. Silhouette Magazine strives to provide attribution wherever possible. Images used in the posts have been procured from the contributors themselves, public forums, social networking sites, publicity releases, YouTube, Pixabay and Creative Commons. Please inform us if any of the images used here are copyrighted, we will pull those images down.