Guddi and Bawarchi. Two beautiful, endearing films, replete with Hrishida's trademark style of...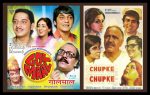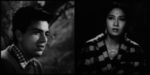 Jaane kya dhoondti rehti hai from Shola Aur Shabnam (1961) rises high above the apparent, inflicting a stinging comment on the rich-poor divide...
Anand, Mili and Satyakam or the hilarious comedies, Hrishida handled both genres with ease. He was the master of the masquerade. If Amol Palekar doubles up as twins in Golmaal,...