'It Would Have Been Very Easy to Make a Film on the Life of Zarathustra': Oorvazi Irani
'I don't claim to give you any answers, I think, you have to find your own answers, but the film is trying to question certain facts, certain rituals, certain practices, certain interpretations, because any religion is about what it was and what it has become.' ~ Actor-producer-director Oorvazi Irani talks about her film The Path of Zarathustra
It's easy to tread on the conventional path, however, it takes courage to walk on the road less travelled. Independent filmmaker and film educationalist, Oorvazi Irani's recently released film — The Path Of Zarathustra definitely falls in the latter category. The film, with its unique aesthetics, brings to fore the world's oldest monotheistic religion and touches upon the various harsh realities faced by the diminishing Parsi race today.
In a candid conversation, Oorvazi talks about her journey as a producer, director, actor, and why not just a Parsi, but every individual should watch this film. Shweta Kulkarni finds out…
SK: The Path Of Zarathustra is a film, which essentially talks about Zoroastrianism, why should a non-Parsi see this film?
OI: The film was made with the thought of taking the message of the prophet and the faith of Zoroastrian, which is not really known, to a wider audience. I would say that any film, any art should broaden your horizon about life, about world, about places, about things around you. And if there is something that is so unknown then I think, more the reasons why one should see it.
I believe the film's subject is something new, this is a new world, and the significance of this subject is very important as it influenced many other religions like Christianity and Islam. So if there is something so ancient, I think going back to those roots will be a very meaningful process for any individual. And therefore I think it is not limited to a Parsi, the intention of this is to take it beyond the Parsi community.
SK: To make a film with religion as the basic premise can get tricky, especially in a country, which is so sensitive about almost anything. The Path Of Zarathustra addresses a lot of Parsi issues and even dares to challenge it, as a filmmaker weren't you afraid to walk that line?
OI: The beginning of my film has a disclaimer that says – we do not want to hurt any religious sentiments and it is a work of fiction (laughs). Of course, it is based on facts but it is not hurtful to discover your own truth. Having said that, I think this film was something that was born out of a personal and genuine artistic quest. I think that sincerity is what is at the bottom of this work.
The film is not made to hurt sentiments or to say something controversial but purely because something needs to be done rather than something that needs to object. Certain assumptions, the certain basis on which religion is based on need to be looked in or examined. I don't claim to give you any answers, I think, you have to find your own answers, but the film is trying to question certain facts, certain rituals, certain practices, certain interpretations, because any religion is about what it was and what it has become. It is evolving with centuries and time; there are social-political factors and dynamics that shape so much of what we have today. There is no pure form of anything and, therefore, every generation has born with a certain interpretation and everyone has molded it in a different way. I think it's very important to recognize to start with and if you don't recognize, then you are living in a fool's paradise, you are not addressing it from any world point of view.
And also I think we need to ask ourselves a very fundamental question — what religion is ultimately all about? Religion is all about the evolution of being a human being, of being able to get it at a more evolved faith or is it not? So I think the film is trying to address very basic universal questions on religion and God. It is related to very fundamental questions of existence like 'Who am I?  Why am I here?' I think at one point everybody in life asks themselves these questions. So yes, it is about religion, it is about God, but at the other level, it is useful to find meaning in one's life. So what is religion all about? Is it about love or is it about something else? Is humanity and humanness at the bottom of everything that you should do? Or no, it should be greed or something else? So more than religion the film is trying to look into all these aspects. It would have been very easy to make a film on the life of Zarathustra, it would be lapped up by the community, but then there was hardly any challenge in doing that.
SK: The genre of the film is tagged as magic and realism. As a director of the film how have you managed to bring that magic and reality on the screen together?
OI: The genre that I have taken — magic realism, at one level is not a typical cinema genre, it is more a literary genre. But I think it was the closest that helped me define the film because when I say magic-realism, at one level it is very real, I am shooting in real stages, there are real locations, I am not creating a set and going into a magical world, it is today's world. However, at the same time it is not the typical real world. I have chosen the locations which have surrealistic quality, and that is why I would say the whole film is a realm between the real and the unreal.
For me, as a filmmaker what is very exciting is that you can take the audience into this very cinematic world, a new world that you have created. It is something one doesn't experience in everyday life — surrealism, magic. Now when you say magic, again it depends on how you define it. I am not talking about the magic that you have with special effects, I am not talking about disappearing, appearing, or gadgets, but I am talking how magic is created in dimension, where you talk about a character that has the dynamic of being time personified. So there are that larger than life characters that are not real. The magic is in the opening of these dimensions.
SK: You have not only directed the film but also have produced it and acted in it too, how difficult was it to wear three different hats at the same time?
OI: Actually, I was charged up because I was excited about it. As an artist when you are involved with almost everything the film becomes a part of you because you contribute in so many different ways. Being a producer you actually made it happen, and as a director you are a part of all the processes, in fact, I also did the sound designing, and being an actor you are right there in your story.  When you are writing a novel, it is only you and the novel so you are so much part of it. When you are a painter it's only you and your painting.
So when I played all these different roles, I got more connected to my film as an artist than just being the director. Also having said that it was also a big challenge and there were times when I felt – 'Why am I doing this?' You kind of feel overwhelmed but then I think those are very limited moments. What I think is satisfying is, is that I have been almost successful in all the roles. Being a part of the production team with my dad and being able to release the film today… you feel really proud.
SK: You have already directed and produced two short films — The K File and Mamaiji under your home production banner SBI Impresario, but you never made an appearance in front of the camera earlier, what made you decide to take up acting this time around with The Path Of Zarathustra?
OI: I do not remember technically, when it was, but I think largely there was a point initially in the film when I did not see anybody as a filmmaker being able to play this kind of a role. It was also not a fancy feature film that anybody would jump to take this role up and to be honest I did not have a budget that would be able to pay them their professional fees either.
Besides that, I also felt that this film, the way it was evolving was an extension of an artistic quest. For me like a lot of Iranian new wave cinema, Woody Allen's cinema or any auteur-driven cinema, it was not a big deal to go in front of the camera. I feel you are just playing as an artist and you are just stretching your capabilities. Had I felt it was hampering the project then maybe I would not have done it. It was not that I wanted to act so I acted in it.
The Path of Zarathustra released on 4th September 2015 in Mumbai, Pune, Delhi, Bangalore and Ahmedabad.
More to read in Interviews
Timeless Artists Of The World: Liv And Ingmar
The Music Director Knows which Voice would do Full Justice to his Composition' – In Conversation with Hemant Kumar
The Grain is Always Moving – Eduardo Nunes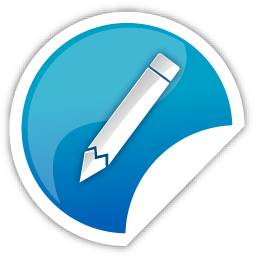 Whether you are new or veteran, you are important. Please contribute with your articles on cinema, we are looking forward for an association. Send your writings to amitava@silhouette-magazine.com
Silhouette Magazine publishes articles, reviews, critiques and interviews and other cinema-related works, artworks, photographs and other publishable material contributed by writers and critics as a friendly gesture. The opinions shared by the writers and critics are their personal opinion and does not reflect the opinion of Silhouette Magazine. Images on Silhouette Magazine are posted for the sole purpose of academic interest and to illuminate the text. The images and screen shots are the copyright of their original owners. Silhouette Magazine strives to provide attribution wherever possible. Images used in the posts have been procured from the contributors themselves, public forums, social networking sites, publicity releases, YouTube, Pixabay and Creative Commons. Please inform us if any of the images used here are copyrighted, we will pull those images down.