Evergreen Hits of Dev Anand-Hemant Kumar
Dev Anand and Hemant Kumar together created some of the most memorable songs of Hindi film music. Interestingly, Hemant Kumar sang only 11 songs as playback for Dada Burman and 10 of those were on Dev Anand and all of them were hits! What a stupendous record!
A stroll down their massive all-time hits that continue to mesmerise music and cine buffs.
The evergreen hero Dev Anand would have celebrated his 93rd birthday on 26th September this year. Yet, this again is the day when in 1989 Hemant Kumar left this world. The connection is much deeper than just the date.
Dev Anand and Hemant Kumar together created some of the most memorable songs of Hindi film music. Prior to Dev's partnering with Kishore Kumar or Rafi as his playback voices,the super hit combination of Dev with Hemant Kumar were belting out hits consistently.
Hemant Kumar had explained in an exclusive interview to me at his Calcutta home in 1989, "A sort of romantic pairing of my voice with his (Dev Anand's) screen image was created by Sachin Babu (SD Burman). People simply loved it. Those numbers were really popular. Dev Anand was a big name, a very prominent hero. His songs had to be very carefully crafted with lots of effort and dedication."
When I pointed out Sachin Dev Burman was using so many voices on Dev Anand simultaneously such as Kishore, Talat, Rafi and Manna Dey alongside with your voice, Hemant Da replied, "But the real and most romantic ones belonged to me. Just like in Bengal my voice was the romantic voice of Uttam Kumar, in Bombay it was my voice when Dev Anand romanced." Well, Hemant Kumar sang only 11 songs as playback for Dada Burman and 10 of those were on Dev Anand and all of them were hits! What a stupendous record!
'The Music Director Knows which Voice would do Full Justice to his Composition' – In Conversation with Hemant Kumar
The flying start
Who can forget the start the duo had in Sazaa (1951) with Aa Gup chhup gup chhup pyar karen and then the massive hit next year in Jaal, Yeh raat yeh chandani phir kahan, sun jaa dil ki dastan.
Recalling how the first song had happened, Hemant Da said, "It was only and only, Sachin Babu. He decided who will sing the song. He arranged the first test mostly on telephone and then I would go to his home or meet him at Filmistan in the early days. For my first song in Sazaa, I got a phone call from Manna asking me to see him and subsequently, Sachin Babu in Filmistan studio for a song rehearsal. Sandhya Mukherji had also received a call from Manna for that Sazaa song. Manna was working with Sachin Babu at that time. He used to coordinate the practice rehearsals for all singers. But Sachin Babu used to take the call on who would record the song finally. Manna had made Sandhya Mukherjee and me rehearse the song, 'Aa, gup chhup gup chhup pyar karein'." (Sandhya Mukherjee was one of the top voices in Bengal in those times, and with Hemant Kumar she was ruling the charts in the superhit Uttam-Suchitra movies as the playback voice to Suchitra Sen with Hemant Kumar himself lending voice to Uttam Kumar.)
Aa gup chup gup chup pyar karein (Sazaa, 1951) S D Burman / Sahir Ludhianvi / Hemant Kumar and Sandhya Mukherjee
The smartly-attired Dev Anand, strumming his guitar in the wind-blown beach hut sings the most evocative romantic song that would set any heart aflutter. No surprise then, his lady love Geeta Bali found it impossible to ignore the beckoning. Who could, anyway!
At one time in the history of Hindi films, 'Yeh raat yeh chandini phir kahan' was hailed as 'the most romantic song of impulse ever'. Whether you talk of the scene on screen or just the audio – the impact was tremendous, of equal strength.
SD Burman used a masterstroke of an innovation in this song – making Hemant Kumar repeat the first line of the antara, but going only half way. You need to have absolute mastery over your medium to attempt this.
Notice how Hemant Da raised his pitch with:
Pedon ki shaakhon pe soyi soyi chaandni
Pedon ki shaakhon pe…
Tere khayalon mein khoyi khoyi chandni
And then dropped it down to the mellow:
Aur thodi der mein thhak ke laut jayegi
Raat yeh bahaar ki phir kabhi na aayegi
Do ek pal aur hai yeh samaa
What an impact that song has more than six decades since its making is evident in the nearly 14 million views on YouTube. Not only was the music, the lyrics, the singing that left that impact, it was also the performance of the lead artists (Dev and Geeta Bali), the direction by Guru Dutt and extremely polished and reverberating cinematography by V K Murthy that all contributed in their might. Dev Saab, no one can take these memories away from us.
Yeh raat yeh chandni phir kahaan  (Jaal, 1952) S D Burman / Sahir Ludhianvi
Hai apna dil to awara had topped the '58 Binaca Geetmala charts, after staying there for almost a year. Going against director Raj Khosla's wishes to sing it himself, SD Burman got Hemant Kumar to croon for the swashbuckling Dev Anand. Burman Dada's choice of singers was unquestioned, he had the uncanny knack of picking the right voice for the right situation… spot on!
We have had songs on trains… and many a time it is our Dev Saab doing the honours – Apni to har aah ik toofan hai or Jiya ho, kuch bol do or Phoolon ke rang se… there are several such "train song" situations built around the one and only city-slick evergreen hero.
But this song in Solva Saal cuts the cake differently. You have a bemused Dev Anand singing supposedly to himself with comedian Sunder giving sangat on the mouth organ. But Dev Anand's eyes never leave Waheeda Rehman who is quite obviously not in the happiest frame of mind.
Hai apna dil to awara
Na jaane kis pe aayega
It's not a love song being sung to a beloved yet it oozes romance in every word. The romance is about life, about celebrating its freedom, about indulging the carefree heart. Who can express love, life and poetry this way but Majrooh Sultanpuri Sahab! And Hemant da's deep voice releases a rare resonance, a unique sweetness.
Ajab hai deewaana
Na dar na thikana
Zameen se begana
Falak se juda
Yeh ik toota hua taara
And there is just a wee bit of cynicism and pain thrown in, cloaked behind those mischievous smiles that Dev Anand throws at Waheeda Rehman who is all fire and brimstone but only through her eyes. If looks could scorch, Dev Anand would have needed tubes of Burnol!
But when you notice the deeper meaning of the words, you wonder how can such a loving heart ever be zamaane bhar ka naakara! 🙂
Hua jo kabhi raazi
To mila nahin kaazi
Jahaan pe lagi baazi
Wahin pe haara
Zamaane bhar ka naakara
And so we have one of the most 'innocently flirtatious' (please excuse the oxymoron) songs that caught the pulse of the youth, complete with a harmonica (by who else but Pancham da), a rapid clap-trap and of course the yah-ha-ha-ha… try humming the song without this musical guffaw. You can't.
"When 'baba' (singer Hemant Kumar) returned from the recording, I'd asked how the song was and he'd shrugged, 'Theek chilo' (It was okay)," Hemant da's son Jayanta Mukherjee had said in an interview to Hindustan Times.
Oh well, if this was "theek chhilo", then what was "bhalo chhilo" by Hemant Da's standards?
Hai apna dil to awara (Solva Saal, 1958) SD Burman / Majrooh Sultanpuri
Hemant Da had emphasised that theirs' (Dev Anand and him) was the most hit combination that he as a singer had with any hero in Hindi films. Other memorable hit songs came in with House No. 44 (1955) – Chup hai dharti chup hain chand sitare and Teri duniya mein jeene se to behtar hai ke mar jayen.
One was a deeply romantic number describing the mysticism of the night, made to order for the eternal lover boy Dev Anand:
khoye khoye se yeh mast nazaare
thhehare thhehare se yeh rang ke dhaare
dhoondh rahe hain tujh ko saath hamare 
Hemant Da had explained, "Many a times, while singing or rehearsing, I would wonder why he (Sachin Dev Burman) chose me to sing this one or that one, in House Number 44, Chup hai dharti chup hain chand sitare, I thought was a Talat song. Similarly, Yaad aa gai wo nashili nigahen in Manzil, could have been a Kishore song. But, only he knew the best.  And when I listen to the songs now, I think his judgement was the best. He was a unique music composer of our times. How to use a voice to its best output and effect was his uniqueness. All these songs, I have to sing them in all my public performances, it is public demand. Also, all my LP records issued by HMV have these songs to enable them register good sales.
Chup hai dharti chup hain chand sitare (House No. 44, 1955) S D Burman / Sahir Ludhianvi
And the other evocative number from House No. 44 was the pathos-laden song that expressed the anguish of a lost soul ruing the absence of love in his life in the most heart-wrenching words.
Koi to aisaa ghar hota, jahaan se pyaar mil jaataa
vohi begaane chehre hain, jahaan pahunche jidhar jaaein
and
Arey o aasmaan vaale bataa, ismein buraa kya hai khushi ke chaar jhokein gar, idhar se bhi guzar jaaye
Teri duniya mein jeene se to behtar hai ke mar jayen.
Sahir's words and SD Burman's music ensured the audience was carried away into the world of the defeated lover who finds himself surrounded by unknown faces, closed doors and finds no purpose in living anymore.
Teri duniya mein jeene se to behtar hai ke mar jayen (House No. 44, 1955) S D Burman / Sahir Ludhianvi
In Manzil, SD Burman had three singers (Manna Dey, Hemant Kumar and Mohd Rafi) giving playback for one hero. And the singers were picked on the basis of the mood and situation that would sync perfectly with that particular voice. For Yaad aa gayi woh nasheeli nigaahein, Dada Burman picked only Hemant Kumar and no one else.
Yaad aa gayi woh nasheeli nigaahein (Manzil, 1960) S D Burman / Majrooh Sultanpuri
The unique, once in Hindi film history, marriage song for Lord Shiva came in Munimji (1955), Shiv ji bihane chale paalki sajaye ke babhuti lagaye ke, naa. Each one brings pleasant lively memories and melodies back to our mind.
But incidentally, this song was not the first choice for Hemant Kumar. As the legendary singer-composer had explained, "After a rehearsal of two or three times Sachin Babu would decide who would sing the song. I think he asked other singers the same way as well, but we never exchanged notes about this matter among us, the singers. We were content with what came our way.  I remember singing on telephone, I think it was Jeevan ke safar mein raahi from Munimjee to Sachin Babu. But, the tune was quite different. Later he said, we will work on Dil ki umangen hain jawan, and we started rehearsing that one."
Eventually, SD Burman decided on two masti-bhare numbers for Hemant Kumar on Dev Anand – Dil ki umangen hain jawan and Shivji bihaane chale – proving that the sombre and deep Hemant Da can be just as fun and peppy as the situation demanded. And what a perfect selection it was, as always!
Shiv ji bihane chale paalki sajaye ke babhuti lagaye ke, naa (Munimji, 1955) SD Burman / Shailendra
One of the biggest hits of Dev Anand-Hemant Kumar, the mesmerizing Na tum humein jaano, was the last of their songs together. Haunting and romantic, this duet with Suman Kalyanpur had the audiences falling in love with the number over and over again.
The beauty of this composition is that the flow of voice, orchestration and instruments and the lyrics is so smooth that it almost melts in your ears like honey. Though the movie was not as successful at the box office, this song gained immortality.
Na tum hamein jano (Baat Ek Raat Ki, 1962) S D Burman /  Majrooh Sultanpuri. With nearly 3.5 million views on YouTube, this song proves the timelessness of the music and the cast too.
The only film that Hemant Kumar as a music director scored that had Dev as a hero was Ferry (1954) with Geeta Bali, and Dev lip-synced Rangeeli rangeeli rani nindiya aa more raja ki ankhiyon mein aa. This was a half song in the film and no disc was issued.  Also, just for record, Director/Producer Hemen Gupta's daughter Bula and Hemant Kumar's son Ritesh (Jayant), both acted as kids in this film. Bula later acted in her real name Archana as a heroine in  Hrishikesh Mukherjee's Buddha Mil Gaya.
There are other songs that come to memory such as Yeh zindagi hai ek safar (a background song) and Zulam dhaale tu sitam dhaale in Raahi, written by Prem Dhawan and composed by Anil Biswas. But none of these were on Dev Anand. The evocative tandem Kaise koi jeeye in Baadbaan was picturised on Ashok Kumar and not Dev Anand. There were several other such songs by Hemant Kumar in Dev Anand's films which did not feature Dev.
And as a fitting finale to this musical journey with the two giants of Hindi film music, lets revisit the exquisitely delicate Hemant-Lata duet from Amiya Chakraborty's Patita (1953), a Shanker Jaikishan classic. With more than 12.5 million views on YouTube, this is easily one of the most popular romantic duets ever.
The long-shirt and dhoti clad bespectacled Hemant Da and the suave style icon Dev Anand – as different as chalk and cheese in their attire. And yet when they got together, they created gems that continue to sparkle even decades after their creators are gone.
Yaad kiya dil ne kahan ho tum (Patita, 1953) Shanker Jaikishen/ Hasrat Jaipuri / Hemant-Lata
The Genius of SD Burman: Silhouette Exclusive October Special Features
Pioneering Experiments that Became Trends: SD Burman and His Experiments (Part-I) – By Moti Lalwani
Evergreen Hits of Dev Anand-Hemant Kumar – By Peeyush Sharma and Antara
'Deewana Mastana Hua Dil' – Mesmerizing Music of SD Burman-Majrooh (Oct 1 Anniversary Special) – By Peeyush Sharma
The Tender Musical Tête-à-tête in Chupke Se Mile (Genius of SD Burman) – By Anand Desai and Antara
When Kishore Protested and SD Burman Persisted: The Making of Dukhi Man Mere – By Peeyush Sharma
From the Archives
Tere Mere Sapne Ab Ek Rang Hain – Eternal Melodies of SD Burman-Rafi – By Peeyush Sharma
The Incomparable Music Of S D Burman Transcends Generations – By Antara
'Gata Rahe Mera Dil was Patchwork': In Conversation With Vijay Anand – By Peeyush Sharma
'In Aradhana, Sachin Karta Gave Me My Life's Biggest Hit': In Conversation with Shakti Samanta – By Peeyush Sharma
'The Music Director Knows which Voice would do Full Justice to his Composition' – In Conversation with Hemant Kumar – By Peeyush Sharma
'Bade Achchhe Din Thhe, Bade Pyare Saathi, Aur Guni Bhi' – In Conversation with Majrooh Sultanpuri – By Peeyush Sharma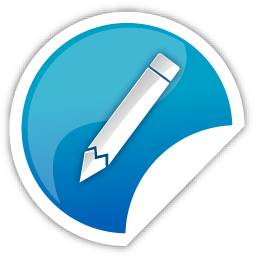 Whether you are new or veteran, you are important. Please contribute with your articles on cinema, we are looking forward for an association. Send your writings to amitava@silhouette-magazine.com
Silhouette Magazine publishes articles, reviews, critiques and interviews and other cinema-related works, artworks, photographs and other publishable material contributed by writers and critics as a friendly gesture. The opinions shared by the writers and critics are their personal opinion and does not reflect the opinion of Silhouette Magazine. Images on Silhouette Magazine are posted for the sole purpose of academic interest and to illuminate the text. The images and screen shots are the copyright of their original owners. Silhouette Magazine strives to provide attribution wherever possible. Images used in the posts have been procured from the contributors themselves, public forums, social networking sites, publicity releases, YouTube, Pixabay and Creative Commons. Please inform us if any of the images used here are copyrighted, we will pull those images down.