Musically Yours, 1963: Part 2
This is in continuation to Musically Yours, 1963 Part 1.
Monica Kar explores the composers who made her birth year, 1963, rich with their art, skill and magic!
There's a popular bhajan which goes something like this
Kabhi-kabhi Bhagwan ko bhi bhakton se kaam pade
Jaana tha Ganga-paar, Prabhu Kewat ki naav chadhey
It does come to mind when you think of the luminaries of the world of Hindustani Classical music world coming to the world of Hindi films as if to savor a "human" experience from their divine world of pakke raagas and pakke sur! As if the highway they were on became a little boring, a tad predictable, maybe too perfect, and some of these Ustads and Pandits took a little bylane to explore possible hidden treasures of satisfaction on paths hitherto untrodden by them. The Kewat ki naav that these pandits embarked upon, was composing music for Hindi Films.
The Pandits
Manek Premchand highlights the journeys of some of these accomplished musicians of the classical world on their sojourns in the film industry in his essay aptly titled Where have the Ustads and Pandits gone?
The year 1963 sees contributions to the film industry by two such stalwarts. Pt. Ravi Shankar and Pt. Ramlal.
The first, Pt. Ravi Shankar, is legendary. The sitar player who took India to the West through the enviable skill for his passion. Interesting that both Ravi Shankar and the Beatles feature in 1963, considering that a few years later George Harrison would be taking sitar lessons from the maestro!
Pandit Ravi Shankar dabbled in composing film music while remaining entrenched in his forte, i.e., the sitar. The music in his first ever film for Chetan Anand called Neecha Nagar, and his first film for Satyajit Ray, Pather Panchali, revealed a deep understanding of all instruments, while being able to dip into the requirement of the film. In 1963, this was corroborated with his compositions for Godaan, a movie based on the novel of the same name by Munshi Premchand, considered a modern classic. Fitting, then, to have the music be composed by another 'classic'! The deep folk core of Godaan contrasted sharply with his 1960-release, Anuradha, which had more delicate compositions rooted in the raagas, exhibiting this man's connection and grasp.
To hear the music of Godaan is to be transported to rural India in an instant. But this is no simple village folk music. There are layers of delight wrapped up in bite-sized pieces among the eight songs in the film. The shehnai in Lata's Chalee aaj gori, the beat of the Geeta Dutt-Mahendra Kapoor duet, O bedardi kahe sataye attract, while Janam liyo lalna has a prelude that is completely bewitching, as is Asha's voice as it tangoes with the sitar. The most popular song of the album remains Pipara ke patwa sareekhe dole manwa by the inimitable Rafi – a song where the flute and sitar play with each other while a manjira or a triangle add an interesting layer to the arrangement. And what about the Lata-rendered Jaane kaahe jiya mora dole? Even as the violins, the sitar and the sarangi spread their enchantment, the different rhythms in the song hold your attention. The maestro's choice of drums is interesting in this album. I wish I knew the names of all the different ones he uses, so reverberating is their sound!
Here I share a slow beauty. Rendered feelingly by Mukesh, with the sitar providing the 'happy' feeling and the flute backing it; the violins adding the sense of 'wonder' and the Chinese temple blocks marking time, as it were. Anjaan's words add the… is it Bhojpuri or Awadhi?… touch to a song that brings to mind open fields, a simpler life.
The composer adds a few splashes of his mastery to this song, too.
Baswaari mein madhur sur baaje, birahi papihara bolan lage
Madhure madhur madhu bain, O Rama…
Notice the repetition and the different ways in which the word madhur has been used within two lines- genius!
But even in this simple life, sorrow lurks just around the corner, in the shape of Death. The music changes in the second verse, as does the voice, from that of contentment to the disturbance this ultimate reality of life causes. The words follow suit.
Aas adhuri pyaasi umariya, chhaye andhera sooni dagariya
Darat jiya bechain…
Reinforcing that no matter how beautiful our surroundings and life, we are each on a journey that ends in the mystery of Death, causing a fear of the unknown.
Hiyaa jarat rahat din-rain (Godaan) Pt. Ravi Shankar / Anjaan / Mukesh
In contrast to the much-celebrated sitar maestro, another musician gave a beauteous release in 1963. Pandit Ramlal, the shehnai and flute player from Benaras. This was one of only two successful albums he was able to give to the film world, even though he played both the flute and the shehnai in many songs for different composers.
Even though not a lot is available on the internet about this musician, I want to thank Peeyush Sharma for leading me to an interview available on YouTube where Pandit Ramlal relates how he came to the fold of V Shantaram and Vasant Desai. He seems to have been dogged by bad luck as a composer, with unreleased films and broken contracts.
The shehnai-vaadak may only have two successful albums to his credit in the film world, but he holds the distinction of having directed the only film song that Kishori Amonkar ever sang in Geet Gaya Pattharon Ne.  And if there was any doubt to the skill, the passion, the capability and talent of this composer, you only have to hear the starting alaap of Pankh hote to udd aati re from the 1963-released Sehra, sung with consummate ease by Lata. The pathos-filled Taqdeer ka fasana with its shehnai and the afore-mentioned Lata solo are enough for the listener to say to this composer, Ja ja ja re tujhe hum jaan gaye, kitne paani mein ho pehchaan gaye, but we may not be able to say it as well as Rafi and Lata!
The grandness in that alaap by Lata in Pankh hote, is further elaborated in the Rafi-Lata duet shared here. This, too, starts with an alaap, a different one. The visuals lead you to the vastness of the desert. That same vastness of never-ending excellence is contained in this song. Hasrat Jaipuri pens a tender question-and-answer type of song that teases, flirts, yet convinces, with that master's touch in the smaller question asked in each verse.
Lata: Kitna hai pyar humse itna bata do
Rafi: Ambar pe taare jitne, itna samajh lo
Lata: Sach? Meri qasam?
Rafi: Teri qasam teri yaad mujhe loote
Lata: Qasmein to khaane waale hote hain jhoothe…
That Sach? Meri qasam? takes your heart.
But, perhaps Lata Jagtiani sums this song up the best in a candid comment. "What a beat, and that's the triangle or manjira, listen to that awesome percussion, and the tenderness in Rafi's voice… the santoor in the interlude…the chorus build-up!! Dreams are made of this…Two separate choruses, women separate, and men separate…I always feel that the interludes, the prelude and the postlude truly reveal a composer, there is no lyricist and no singer, he is on his own with his vision of the melody….and listen to the interludes…brilliant!"
Truly brilliant!
Tum to pyar ho sajna (Sehra) Pt Ramlal / Hasrat Jaipuri / Mohd Rafi and Lata Mangeshkar
Right here, ladies and gentlemen, are the reasons for my connection with the folk music of our country. In addition to an exposure to aural grandness, as well as the classical traditions of our music. The realization that when people steeped in their riyaaz – the Ustaads and the Pandits – compose music, there is an added layer of mystery and magic to that creation.
Among the 'Others', Iqbal Qureshi
As if these weren't enough to amp up the music madness in me there were the Other songs – in some ways, the 'also-rans', that just don't want to leave me alone, even after 55 years, with a mention of the people responsible for their existence, composers first. Nor is it in any way a comprehensive list.
Chitragupt:
* Albeli naar pritam dware – Main Shaadi Karne Chala / Majrooh / Manna Dey
* Agar sun le to ik naghma – Ek Raaz / Majrooh / Kishore Kumar
* Utthegi tumhari nazar dheere dheere – Ek Raaz / Majrooh / Lata Mangeshkar
Dattaram Wadkar:
* Hum aapki mehfil mein – Jabse Tumhein Dekha Hai / Shailendra / Rafi
* Tumhein Husn de ke Khuda ne – Jabse Tumhein Dekha Hai / Shailendra / Rafi
Hemant Kumar:
* Zindagi kitni khubsoorat hai – Bin Badal Barsaat / Shakeel / Hemant Kumar
* Jab jaag utthe armaan – Bin Badal Barsaat / Shakeel / Hemant Kumar
Iqbal Qureshi:
* Phir aane laga yaad vo hi – Ye Dil Kis ko Doon / Qamar Jalalabadi / Rafi & Usha Khanna
Madan Mohan:
* Thodi der ke liye mere ho jao – Akeli Mat Jaiyo / Majrooh / Asha Bhosle
* Vo jo milte the kabhi – Akeli Mat Jaiyo / Majrooh Sultanpuri / Lata Mangeshkar
Datta:
* Aankhein hamari hon, sapne tumhare hon – Mere Arman Mere Sapne / Rajinder Krishan / Rafi and Asha
Sardar Malik:
* Mujhe tum se muhabbat hai – Bachpan / Hasrat Jaipuri / Rafi
* Tere hum O Sanam – Bachpan / Hasrat Jaipuri / Rafi and Suman Kalyanpur
Shivram:
* Jo sab ko naach nachaata – Kan Kan Mein Bhagwan / Bharat Vyas / Manna Dey
And this one, too, by Iqbal Qureshi, from the forgettable Ye Dil Kis ko Doon, sung by Mubarak Begum and Asha Bhosle, with the attractive aigo and guiyaan used in the lyrics by Qamar Jalalabadi. An unusual kotha song with, what looks like, the wife appearing at the kotha, challenging the dancer in song and dance, not averse to fighting for the spouse nor willing to sit crying at home. The music, especially towards the end, presents the competition – Kathak vs. Laavani.
Hummein dum dai ke (Ye Dil Kis ko Doon) Iqbal Qureshi / Qamar Jalalabadi / Mubarak Begum and Asha Bhosle
Hindi film songs were not just entertainment for me. They were my exposure to a world not limited to my geographic upbringing and an education in themselves – both of which became a sweet addiction.
Jaidev
Jaidev is a composer in a class by himself. His music came to me slowly, but once it came, it stayed. His music was always a little hat-ke. Not surprising with mentors like Pandit Ali Akbar Khan and SD Burman! Having assisted both these grand men of music, he created a style that became uniquely his own. The classical was there, but encased so beautifully in the more popular film-genre that it sometimes felt like a sugar-coated pill, especially if classical music wasn't your forte. Perhaps his best was Hum Dono in 1961. But Reshma aur Shera (1971), Prem Parbat (1973), Gaman (1979) and Ankahee (1985) seemed to have been singed with his immense talent as well, with him winning the National Awards for Film Music Direction for 3 of the 4 films mentioned above.
With music that was hat-ke, is it any wonder that he created music for movies that were hat-ke as well? 1963 was no exception! He created a different mood from his contemporaries with two spectacular releases in 1963 – Kinare Kinare and Mujhe Jeene Do. Or do I mean that he created two different moods? Kinare Kinare, directed by Chetan Anand, an unconventional film maker, was produced by Nyay Sharma who also wrote the lyrics. That line-up is enough to tell you how different this collection of songs is.
The Sunil Dutt-produced Mujhe Jeene Do was not a run-of-the-mill film either. The poetry by Sahir, the treatment of each composition by Jaidev and the visual treatment given to each song are ample proof that here are two movies, as different as can be from each other, made in the same year, with music composed by the same man for both, but following two different musical lineages, almost!
I must confess that it was perhaps the most difficult to choose two songs from these two albums, both so close to my heart. I even asked for help from friends as enamored of this composer as I am, but that didn't solve my confusion. I could have chosen any song or all songs from these two movies and they would prove the talent of this composer more than amply. But which was my favorite?
The jury is still out.
If I thought presenting one song from each film would solve my confusion, I was happily mistaken! Happily, because, how can one not be happy when presented with so much richness to choose from?
Here's my thought process for Kinare Kinare:
It has to be Mukesh's Jab ghum-e-ishq sataata hai to hans deta hun – how can it not? Especially with that opening – is it a muted shehnai? Followed by the piano and the flute?
But, no! Of course it had to be the Rafi-sung nazm Teri tasveer bhi tujh jaisi haseen hai lekin…a shy izhaar of love, almost a plea, if there ever was one.  I mean how do you ignore
Issliye tere tasavvur se nahi, khud tujh se
Iltija karta hun, bus itna bataa de mujh ko
Kya mere dil ki tadap ka tujhe ehsas bhi hai
Varna phir meri hi vehshat sula de mujh ko…. Uff!
Ah! But, then what of the ghazal-complaint? Dekh li teri khudai, bus mera dil bhar gaya? Doesn't that strike a chord somewhere as soon as you hear it? Especially in Talat's voice, too!
Or the unusually attractive Lata-sung Har aas ashq-baar hai, har saans beqaraar hai. Had I found the song I wanted here? Of course!
But wait! Have you heard Rafi and Usha Mangeshkar singing the showing-you-the-mirror song?
O pagle! der na hogi pal-chhin ki…It refuses to be left alone with words as hard-hitting as Tujhe uttha shamshaan chalenge jo hain tere apne in a composition that you can't take for granted.
Just when the web of confusion thickens, I turn my attention to the Lata-sung Sulag utthi dil ki lagi, with what sounds like a violin and cello ensemble and find that my attention is riveted!
Do you see how hard Jaidev makes it to choose one song?
I end up choosing a singer I admire for many reasons, one that I have not showcased yet and whose songs have made a deep impression on me, be they humorous or philosophical. It's the title song with the sound of the sea in it and as deep a message, sung by the legendary Manna Dey.
In the movie it is sung as a paean for the lovers not giving up. But what if Life itself were to become the beloved? What if each experience – good, bad and ugly – were to be accepted just for what they are? Someone wise recently commented – "It's just Life, after all!"
Then these words:
Tamanna yahi hai ke lahron se khelein
Nasibon ki gardish ko hans-hans ke jhelein
Umangon ki rahon mein bichha kar sitare
Chaley ja rahey hain kinare-kinare…acquire another level of meaning altogether.
Chaley jaa rahe hain (Kinare Kinare, 1964) Jaidev / Nyay Sharma / Manna Dey
I hope you realize that I've left the toughest decision for the last! If Kinare Kinare was tough to choose from, Mujhe Jeene Do railroads me each time I try to find one favorite.
Recall with me the gems he created for this movie, each one with a light so special that it boggles the mind that this is just one movie for the composer, among the many he composed for.
My nationalistic little heart promised with Rafi each time he sang
Ab koi gulshan na ujade, ab vatan azaad hai
Rooh Ganga ki, Himalay ka badan azaad hai
Is there anyone who can remain unaffected by the flute just before Rafi takes you on an ecstatic high with the words
Mandiron mein shankh baaje, masjidon me ho azaan – that  ho azaan becomes a killer with the alaap that follows it!
Sahir pulls out all the stops here, doesn't he? Rafi packs a mean punch but it's Jaidev who packs a wallop!
He clinches it for me with Aaj Gautam ki zameen, tulsi ka ban azaad hai. Another name for the tulsi is vrinda. Here, Sahir refers to Vrindavan, the heart of Krishna-lore, quite literally "forest of tulsi"
That's just the first song! We're in trouble here, aren't we?
Jaidev, the magician, takes two traditional, rather suggestive folk songs – Moko peehar mein mat chhed and Nadi naare na jao Shyam paiyaan padun and dresses them up with his special touch to make them unforgettable in Asha's voice.
In a completely contrasting, 180-degree kind of way he punches you in the gut with
Tere bachpan ko jawaani ki dua deti hun,
Aur dua de ke pareshaan-si ho jaati hun
He stuns you into speechlessness, using Lata's voice to tug at your heartstrings while the music becomes a wake-up call for those who prefer to live their lives in the shadows of lawlessness.
Mere masoom farishte tu abhi kya janey
Tujhko kis-kis ke gunahon ki saza milni hai
Deen aur dharm ke marey huye insano ki
Jo nazar milni hai tujhko vo khafa milni hai…
Kaun layega tere vaaste khushiyon ki baraat…
It seems impossible to even want to move beyond this dua and maybe I shouldn't…but then, Jaidev calls again! In such an attractive package that it's even harder not to walk up to the next diamond, to see it from up-close, to admire its strength and beauty.
Maang mein bhar le rang sakhi ri, aanchal bhar le taarey, milan ritu aa gayi is a song I can hear in a never-ending loop and one, the wonder and magic of which, I would want to carry with me to my next life. Does that sound too exaggerated? Have you heard this song?
It starts with an all-female chorus giggling, leading into the song immediately. Such a unique composition! While the chorus and the tabla form the bricks and mortar of this building (song) – walls, doors and windows – the main lead voice, a rich, captivating Asha, floats in and out of this structure like low-lying clouds, laden with the moisture of expectations, and dreams in the shehnai sounds. Dreams that Sahir builds with an intimate knowledge of how a woman in Chameli Jaan's profession would feel when offered the security and respect of marriage.
Surkh chudaa hai meri baahon mein
Surkh jodaa mere badan par hai
Sab ki nazarein hain mere chehre par
Aur meri nazar sajan par hai…and the possessive quality in that sajan rendered by Asha Bhonsle is inimitable!
Angana laagey tang sakhi ri, piya jab baanh pasaare, milan ritu aa gayi
Jaidev repeats Milan ritu aa gayi in so many ways through the song, yet it doesn't pall. It pulls you in with its excitement. Asha's vocals are given the feel of a heart, full beyond measure, a heart that wishes to float and flit over hill and dale, so palpable is its excitement!
This song, so close to my heart loses in a photo finish today to that other loopy song for me. Maybe because of the oomph factor? Maybe because of the composition that creates a suspense and a weighted feel creating an excitement of a different kind? Maybe because of the visuals? A tall, dark and handsome Sunil Dutt with kohl-lined eyes and a wicked leer of a smile getting floored by a dainty, petite siren of a Waheeda Rehman who lures him with Sahir's words
Raat bhi hai kuchh bheegi-bheegi
Chaand bhi hai kuchh maddham-maddham
Tum aao to… aankhein kholey
Soi hui paayal ki chham-chham…
The very first word of the song, Raat, has enough of a feel of how spectacularly this song has been composed. Just like that other word in the second verse, Tapte. The delicate harkats, the murkis within certain words, added to the restrained dance moves with the delicate facial bhaavs are all poised against this dark, almost royal-looking Jarnail Singh, with burning embers for eyes. The white opposite the black. Add to this the harmonium, the clarinet, the tabla, the ghunghroo, the chorus adding the chhum-chhum throughout, underlining the rising passions in the scene and what you have is a masterly composition. Each stanza is composed differently, with minimal but superbly effective instrumentation.
Tapte dil par yun girati hai
Teri nazar se pyaar ki shabanam
Jalte huye jangal par jaise
Barkha barse ruk-ruk ttham-ttham…
With what, I think, is either the Glockenspiel or the jal-tarang adding its delicate touch to the heat that is being created, who can stay aloof to the pull of this song? All I can say is, Whatasong!
Raat bhi kuchh bheegi-bheegi (Mujhe Jeene Do) Jaidev / Sahir / Lata Mangeshkar
Herein lies the root of my appreciation for the details in songs! My madness for these songs is no longer a secret, I know. Well, if one is bombarded with songs like these almost as soon as they are born, do you blame me?
As you can see from the songs chosen the composer's name or seniority or popularity wasn't as important as what his composition brought to me. What pleased the ears became a friend.
A friend that keeps on giving, 55 years later!
While being located in one home, my imagination took me to different song genres, composers, lyricists and singers from all over India, and their cultural influences. I dipped into their world, full as it was with variety. I have tried to choose various genres, different voices, poets who have influenced my life so completely in the last 55 years as a small tribute to their genius and talent.
I leave you now with enough to hear. Do watch out for the 3rd part of this narrative. We have a few more composers to accuse and thank for my music madness! 🙂
References:
Premchand, Manek (2003). Yesterday's Melodies Today's Memories. Mumbai. Jharna Books.
Retrieved from Manek Premchand.com: A Beacon for Music Travellers
Continue reading to Part 3
Read the other parts of this exploration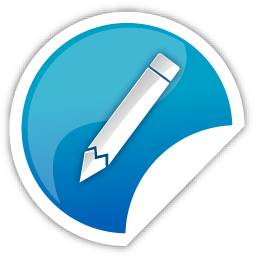 Whether you are new or veteran, you are important. Please contribute with your articles on cinema, we are looking forward for an association. Send your writings to amitava@silhouette-magazine.com
Silhouette Magazine publishes articles, reviews, critiques and interviews and other cinema-related works, artworks, photographs and other publishable material contributed by writers and critics as a friendly gesture. The opinions shared by the writers and critics are their personal opinion and does not reflect the opinion of Silhouette Magazine. Images on Silhouette Magazine are posted for the sole purpose of academic interest and to illuminate the text. The images and screen shots are the copyright of their original owners. Silhouette Magazine strives to provide attribution wherever possible. Images used in the posts have been procured from the contributors themselves, public forums, social networking sites, publicity releases, YouTube, Pixabay and Creative Commons. Please inform us if any of the images used here are copyrighted, we will pull those images down.