Lalita Pawar: The Dominating Matriarch And Scheming Manthara
A tribute to Lalita Pawar, the prolific Indian actress with some interesting anecdotes on her life and times.
Lalita Pawar, the quintessential female villain of Hindi films, the archetypal scheming mother in law was also the golden-hearted Mrs D'sa. April 18, 2016, marks her 100th birth anniversary. A tribute to this prolific Indian actress with some interesting anecdotes on her life and times.
Early Years
Lalita, born Amba Laxman Rao Sagun on 18 April 1916, was the daughter of a wealthy silk merchant. While visiting a film studio, young Lalita requested to be photographed so she could see herself on film. The director was so impressed with her screen presence that he signed her for a role in his next movie.
In 1942, while filming a scene which required her character to be slapped, Lalita was struck way too hard by the new actor Bhagwan Dada across the face. The accident resulted in burst in her left eye vein damaging the eye and leaving her with a noticeable permanent squint. She was in her early 20's. The accident forced her to abandon lead roles and switch to character roles which won her immense fame and popularity later in life.
A Career Spanning 6 Decades
Lalita Pawar's acting career that started as a nine-year-old in the era of silent movies with Raja Harishchandra (1928) matured to build up a repertoire of more than 700 Hindi and Marathi films. She received the Filmfare award for the Best Supporting Actress for her role in Anari, which gave her big breaks and many more offers on her roads to achievements. She was honored by the Government of India as the first lady of Indian cinema, in 1961.
Pawar's first marriage was with Ganpatrao Pawar who had directed many of her silent films and early sound films. The marriage developed cracks when he took a fancy to her younger sister.
Her second marriage with Rajkumar Gupta of Ambika studios, Mumbai, provided her with some much needed companionship.
Memorable roles of Lalita Pawar
Mrs. L D'Sa: After switching to character roles Lalita Pawar became synonymous with roles of the dominating matriarch or mother-in-law. Hrishikesh Mukherjee broke the stereotype by casting her as the strict but golden-hearted Mrs. L. D'Sa in the Raj Kapoor-Nutan starrer Anari (1959), a character which the maestro filmmaker repeated in Anand, as the firm but kind matron.
Giribala, Buaji/aunt – Bimal Roy's acclaimed film Sujata that explores the practice of untouchability in India cast her in the role of the orthodox Buaji who is unable to accept Sujata, the adopted girl as one of the family as she is an "untouchable".
Seeta Devi, Anita's Aunt: In Guru Dutt's Mr & Mrs 55, Lalita Pawar plays the dominating, authoritative aunt who is championing the cause of women's emancipation by forcing her niece to go in for a divorce under the newly enacted Divorce Law.
Major's mother – Dev Anand's Hum Dono cast Lalita Pawar in the role of the Major's mother who clings on to her son's lookalike in the belief that he is her war-hero son.
Manthara – The role of the scheming Manthara suited her screen image perfectly in Ramanand Sagar's magnum opus on TV Ramayan.
A Lonely End Her career was thrown out of gear in 1990 when she developed cancer in the jaw. She was forced to undergo treatment of intensive radiation leading to weight loss, drain of energy and memory lapses. It was then that she decided to shift to Pune for treatment.
It was on 24th February 1998 when veteran film actress died lonely at her residence in Aundh, Pune at the age of 82. Her death went unnoticed. Her husband was in Mumbai then recovering from throat operation in a private hospital.
More to read
Hrishikesh Mukherjee: Giving Cinema a New Definition
Bimal Roy: The Eastern Mystic Who Made Films
Main Zindagi Ka Saath Nibhata Chala Gaya – Evergreen Dev Anand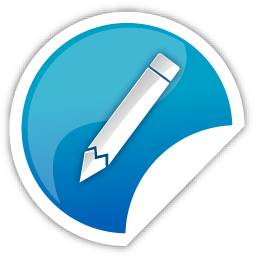 Whether you are new or veteran, you are important. Please contribute with your articles on cinema, we are looking forward for an association. Send your writings to amitava@silhouette-magazine.com
Silhouette Magazine publishes articles, reviews, critiques and interviews and other cinema-related works, artworks, photographs and other publishable material contributed by writers and critics as a friendly gesture. The opinions shared by the writers and critics are their personal opinion and does not reflect the opinion of Silhouette Magazine. Images on Silhouette Magazine are posted for the sole purpose of academic interest and to illuminate the text. The images and screen shots are the copyright of their original owners. Silhouette Magazine strives to provide attribution wherever possible. Images used in the posts have been procured from the contributors themselves, public forums, social networking sites, publicity releases, YouTube, Pixabay and Creative Commons. Please inform us if any of the images used here are copyrighted, we will pull those images down.