'Gata Rahe Mera Dil was Patchwork': In Conversation With Vijay Anand
Every film Vijay Anand handled was unique and unparalleled. A master craftsman of the art of cinema, Vijay Anand's films stand tall as shining examples of technique, story telling, song picturisation and performances. Starting with his directorial debut Nau Do Gyarah and striking the peak with Guide, Vijay Anand built up an enviable repertoire of films that have some of the best songs of Hindi cinema ever.
A Silhouette exclusive never-before-published interview of Vijay Anand – in conversation with Peeyush Sharma.
It was 1990. The International Film Festival of India (non-competitive) was being held in Calcutta in the Nandan film centre, which had been established by the state government. It has a decent library containing film related material. I was a regular there and very regularly my opinion and information was invited on cinema, particularly, the Hindi cinema. As such I had developed a friendly relationship with the librarian. For that entire film festival, I was an invitee of the librarian as a delegate. It helped me to access the film screenings, meetings and discussions and the social functions.
I had also met many other film personalities at that time and spoke to them as well. Among them were Shakti Samanta, Basu Bhattacharya, Gulzar, Mrinal Sen, actors Revathy, Supriya Devi, Soumitra Chatterji, and Samit Bhanja.
Vijay Anand was attending the IFFI as a speaker on Censor Board. His speech drew a very good response from the audience including luminaries like Mrinal Sen and Basu Bhattacharya who came up to the dais to speak on the subject. Later, during the evening snacks and cocktails, I saw Vijay Anand being approached by a few people about his lecture earlier in the day. He was a very accommodating, respectful and decent person.
As soon as I got a moment when he was alone, I went up to him and introduced myself as one of his fans. He smiled and quipped, "You mean, you are a fan of Censor Board?" and laughed at his own joke.
Then he immediately said, "I saw you at my discussion earlier in the day. Are you involved in some way with serious cinema?"
I told him I was a part time contributor to some magazines and newspapers and had also conducted some talks on film personalities. "That's great. On whom did you give your last talk?" he asked me. I informed him that it was on RD Burman at Nandan for a group consisting of some 65-70 people and a few months ago I had given a talk on Kanan Devi, where Kanan Devi herself was present. "Oh ho, you have quite a vast spectrum," he commented.
I asked if I could talk to him about a few things that had been on my mind for few years. He agreed readily, saying, "Go ahead. Ask me whatever you want to know." He almost was ready to answer any thing. He had a drink in his hand and waved at the waiter signalling to get him one more. He next offered me one but I asked for a soft drink for myself. We sat down at a table and started talking.
Excerpts from what we spoke about that evening. To read this conversation in its original Hindi language, please click here.
Unique and unparalleled films of Vijay Anand
Peeyush Sharma: I believe you are one of the finest directors of Hindi cinema.
Vijay Anand: (chuckling lightly) Arrey, there are many highly reputed, internationally recognised people here. Please take my name a little softly.
Peeyush Sharma: Let them be. For me you are superior to all others.
Vijay Anand: In which aspect do you admire my work so much?
Peeyush Sharma: Outstanding direction, script writing, dialogue writing and the way you conceive the shots. The way you design the set and handle the entire film and then edit the film. I believe there is no one even close to you in this respect.
Vijay Anand: Ok. Which film of mine did you like so much?
Peeyush Sharma: All your films. Each and every one of them has something outstanding. Especially, the song picturisation is absolutely marvellous.
Vijay Anand: But people talk about Guru Dutt and after him Raj Khosla.
Peeyush Sharma: Guru Dutt yes, he was unique and best in his time. But Raj Khosla does not come anywhere near you. You are the best in this respect, be it the songs of Nau Do Gyaarah, or of Kala Bazar or Tere Ghar ke Saamne, Guide, Teesri Manzil, Jewel Thief, Johny Mera Naam, Blackmail, Bullet, Chhupa Rustam and Tere Mere Sapne… the list is exhaustive. Every film you handled was unique and unparalleled. Any other director cannot be compared with you.
Tumne mujhe dekha (Teesri Manzil, 1966) – RD Burman / Majrooh Sultanpuri / Mohd Rafi
'We shot Gata rahe mera dil after the film was completed'
Vijay Anand: You are looking primarily from the angle of music and songs.
Peeyush Sharma: Yes. But the entire direction of the film, the conceptualisation of scenes and their execution, the set design and camera placements, editing, dialogues and scripting… in all these aspects, you are ahead and much more accomplished than others. No one can make a film like Guide again. The complete execution of Teesri Manzil and Jewel Thief… when we watch them even after so many years, they never seem dated. They are outstanding work from you. Johny Mera Naam is a Bible of film making – scripting, dialogues, direction, camera work, editing. In every department the work is pure excellence. No other director has been able to achieve such consistency in excellence.
Vijay Anand: Have you watched all my films?
Peeyush Sharma: Yes, several times. Sometimes I have watched them with my study groups.
(At this moment two other cinema persons walked towards our table and had a short appreciative conversation about his lecture. We carried on after they left.)
Peeyush Sharma: I somehow have always got the feeling that in Guide, the song Gata rahe mera dil was inserted later, like a patchwork. Please tell me about this.
Vijay Anand: Well, you seem to have caught me. Then I have squarely failed.
Peeyush Sharma: Not at all. Your work is still top class.
Vijay Anand: Yes, your observation is correct. We shot that song after the film was completed and then it was added. There was a special reason behind this.
Peeyush Sharma: Please tell us about it, if you don't mind.
Vijay Anand: Actually for quite some time, Kishore Bhai had not recorded any song with Dev Bhai and Burman Dada.
Peeyush Sharma: Yes, I am aware of this. But how did it happen?
Vijay Anand: It happened just like that. Firstly, Kishore was preoccupied with Madhubala's health. He was not being able to devote time to rehearsals and recordings. And then with Rafi Sahab, our association was working perfectly. But Dev Bhai was missing Kishore for a long time and so he went to meet him. And then caught hold of him and sort of dragged him to Burman Dada's home.
Burman Dada had a magnanimous and generous personality. The moment he saw Kishore he said in Bengali, 'why didn't you come all these days' and hugged him. They loved each other a lot. Burman Dada then said let us start the rehearsal, we are going to record a song. And he started composing the song, 'Khwaab ho tum ya koi haqeeqat kaun ho tum batalao' sitting right there, with Dev Bhai in front of him and Pancham joining them.
This song was the first song Kishore recorded for Dev Bhai after a long hiatus under Burman Dada's music direction. Kishore sang it so wonderfully, he won everyone's heart. This is exactly what all of us, including Dev Bhai were missing. Burman Dada kissed his (Kishore's) head. He was delighted.
Khwaab ho tum ya koi haqeeqat kaun ho tum batalao (Teen Deviyan, 1965) – SD Burman / Majrooh / Kishore Kumar
Then it struck Dev Bhai that Guide is going to be released earlier than Teen Deviyan because there was some work still left with the latter. Besides, Teen Deviyan was being made in black and white and on a much smaller canvas. Guide had been mounted on a large scale and it was in colour and thus it was a much awaited film. So why not include a song by Kishore in Guide.
Then we recorded Gata rahe mera dil and re-shot it to add it to the film. The song was a very big hit. You are right in saying that this was patchwork. Indeed it was added later. Your observation is very sharp.
Gata rahe mera dil (Guide, 1965) – SD Burman / Shailendra / Mohd Rafi and Lata Mangeshkar
Nothing was possible without him (SD Burman)
Peeyush Sharma: Thank you, Vijay ji. Kishore Kumar's comeback as Dev Saab's primary playback voice was monopolistic. But Rafi Sahab's songs too have been included in some films such as Teen Deviyan, Jewel Thief and so on.
Vijay Anand: Arrey, no one could dictate Burman Dada about which song must be sung by which singer. He had his own style of testing and selecting the voice. Once he would conceptualise a song and decide on the singer for the particular song, no one could influence that decision. If needed, he would go to the final limit of even scrapping the song altogether. He would then create a new song but he would not change his decision on the singer. He had the courage of his conviction. He knew which song would best suit a singer. And that decision would be the best decision and the song of course, would be a hit.
Peeyush Sharma: Vijay ji, I believe that in the history of Hindi films, the most beautiful and melodious songs have been in Dev Saab's films. In other words, in terms of both the quality and the quantity of songs, there is no artist who can stand in competition to him. What a fantastic repertoire Dev Saab had.
Vijay Anand: This is another pertinent observation from you. In this respect, Burman Dada had a very big role to play. Nothing was possible without him. Even before I became actively involved, Burman Dada and Dev Bhai's partnership had become well-established. Both of them respected each other and also loved each other a lot. We used to finalise the scene or script only after talking to him. What would be the 'situation' of the song, what kind of a backdrop would be needed, the kind of costumes the characters would wear, what kind of dialogues they would have, who all would be in that scene, what is the objective of the song… all these issues were discussed with Burman Dada. Once all of these details were sorted, the composing would begin. His inputs were very critical for us in everything.
Several times we had changed the song situation altogether on his advice. We have even tweaked the story content (on his suggestion). His understanding about cinema was very sharp and mature, especially about music and songs. The dance steps and style, rhythm, execution… all these would be designed in his mindscape at the very outset. Then he would suggest the ideas to us. We used to highly respect his opinions.
Rula ke gaya sapna mera (Jewel Thief, 1967) – SD Burman / Shailendra / Lata Mangeshkar
Burman Dada's voice was pure magic!
Peeyush Sharma: Please tell us something more about Burman Dada.
Vijay Anand: What to say? He was the lifeline of our films. His contribution to music was peerless. We feel his absence every moment. He used to call us home. And he would sit on the carpet on the floor with his harmonium by his side and would start composing. We used to sit in front of him and listen attentively. Very often, in just one sitting, he would make such marvelous tunes that we would be in a real spot! Because we would have come to him for five tunes for a film and end up selecting over twenty! He would mesmerize us with his music.
His voice was pure magic! We would be totally immersed in the magical effect he created. The lyrics would not be ready but he would add his own Bangla words to compose the tune and start singing.
And another thing. There was no singer of his calibre in the entire film industry. The kind of highly complex 'murkiyan' (tonal embellishments) or 'gayaki' (rendering style) he would come up with was simply out of this world. But when he would sing the same tune for Lata or Rafi or Kishore or Asha, he would make it simpler than before. Lata and Kishore would very openly tell him, that we would not be able to sing like you. Please make it simpler. But Burman Dada would also insist that 'no, you give it a try, you will be able to sing most certainly. Come, rehearse with me.'
Several times when Lata and Kishore would come to Burman Dada for the rehearsals, they would first sit with him to listen to his own songs. We would all enjoy his singing for a long time. He used to work very hard to rehearse with his singers. Till the time he got the correct effect, the accurate quality, he would not record. This is the reason why his songs are still just as popular.
Ankhon mein kya jee (Nau Do Gyarah, 1957) – SD Burman / Majrooh Sultanpuri / Kishore Kumar and Asha Bhonsle
The assistants of Dev Anand and Vijay Anand
Peeyush Sharma: Dev Saab and you have derived great work from his assistants as well.
Vijay Anand: Yes, practically we have launched or promoted all of them. N Dutta got his first break with Dev Bhai's film Milap. Jaidev also got his first break under me and his most famous film Hum Dono was also made by us. And then we had to promote Pancham. Teesri Manzil was my film and Dum Maro Dum (the song from Hare Rama Hare Krishna) changed his life forever.
Peeyush Sharma: Then why did you not repeat Jaidev ever?
Vijay Anand:  There was some misunderstanding during that time. Jaidev left Burman Dada and we never worked together again.
Peeyush Sharma: Pancham has done great work in several films with you and Dev Saab. But somehow that Burman Dada impact was missing.
Vijay Anand:  Well, the maestro after all is the maestro. But Burman Dada used to encourage and motivate his assistants a lot. He used to sit and analyse their compositions and tell them that this is not working, this is a bit dry, this would not catch the interest of the audience, try to make it this way. Everyone gives a theka* here, you try and do something different so that listeners notice you.
All the tunes of Hum Dono had been okayed by Burman Dada. We had decided this with Jaidev right at the outset. He (Burman Dada) used to tell the producers himself that I am busy now, you take Dutta, he will do good work or take Jaidev. And for Pancham he was ready to say no to film offers. Let me tell you, in the beginning of their careers Kalyan ji Anand ji and Laxmikant and Pyarelal, all these people used to come to Burman Dada to discuss with him their compositions in order to make them polished and acceptable. Dada's input was very critical for everyone. For several years, this practice continued.
Abhi na jaao chhodkar (Hum Dono, 1961) – Jaidev / Sahir Ludhianvi / Mohd Rafi and Asha Bhonsle
Chetan Anand used to look for classical touches
Peeyush Sharma: This is very interesting. That is the reason why I feel their earlier works are brilliant. Raj Khosla left Burman Dada and joined Madan Mohan and so did Chetan Anand. Was there any special reason behind this?
Vijay Anand: Chetan Bhai used to think that Burman Dada's music is a little light for him. He used to look for classical touches in each composition. Initially it was Ustad Ali Akbar Khan Sahib, then Jaidev and then Madan Mohan and then Khayyam and others. His ears were sharply attuned towards music.
Raj Khosla was a different matter. It was difficult to match temperament with him. He fell in love with OP Nayyar's music and bought the songs and then started thinking about what film to make. Then he had a tiff with Nayyar. He crossed swords with Waheeda ji and Suchitra Sen and Phali Mistry and Jal Mistry too. But his work with Madan Mohan was great.
Peeyush Sharma: Burman Dada's classical aspect was very strong. Then why did Chetan Anand ji think it was light?
Vijay Anand:  He (Burman Dada) used to camouflage his tunes. They used to be classical raga based no doubt but he used to give them a lighter effect. He used to say, too puritan tunes don't work. He used to mix a heavy raga with a lighter raga. He used to say the public rejects complex music. Pancham has also followed this attribute very strongly and successfully. Maybe this was the reason for Chetan Bhai (for not doing films with him).
Peeyush Sharma: But with Pancham, Chetan Anand ji's Kudrat is musically one of his most successful films.
Vijay Anand:  You are absolutely right. It is a question of time, really.
Apni to har aah ik toofan hai (Kala Bazar, 1960) SD Burman / Shailendra / Mohd Rafi An ode to the beloved camouflaged in a 'prayer' to the "uparwala" – a delightful double meaning! Notice the use of the flute to replicate a tuneful train signal.
The songs of Guide were composed from the hospital bed
Peeyush Sharma: I had read somewhere that Burman Dada had composed the songs of Guide from his hospital bed and he had sent them to you later during your shooting schedule?
Vijay Anand:  Yes, he had started composing right from his hospital bed. I had gone to meet him before I was to leave for the shooting schedule. In a weak voice, from that hospital bed, he sang to me the tune for Piya tose naina lage re and told me about the different experiments in each of the antaras.
When I appreciated the tune, he held my hand and said, "Bijoy (this is how he used to take my name), it is a good composition. Be careful with it when picturising it. It should not get spoiled. Pay full attention to the presentation and dance steps, please." I reassured him that please do not worry. I will take special care. Then he himself said, "Haan, mujhe pataa hai. Tum achha director hai. Hamari izzat rakhta hai. Humko bharosa hai." (I know that. You are a good director. You respect my creations. I trust you.)
That someone could conceive and create such tunes even during illness, this was his unique speciality. Very often he would call up Waheeda and tell her that I have conceived the tune with these dance steps in mind, so please be careful. For Tere Mere Sapne, he had called Hema to his home to explain the dance style of Ta Thayi Tat Thayi At Thayi. His involvement was very deep and he had a unique understanding and style. He commanded a lot of respect in the industry. Whether someone had worked with him or not, everyone respected him.
Piya tose naina laage re (Guide, 1965) – SD Burman / Shailendra / Lata Mangeshkar
Peeyush Sharma: But it is said that he was rather miserly. He never shared anything with anyone.
Vijay Anand: I do not have any such first hand experience of this. Neither would Dev Bhai have, I think. I believe, he was from a princely family background. He was a royal blood. In the style of his attire, in his home décor, in his food habits and style of cooking, you could see that attitude reflect. Though he never showed this, I feel there might have been some hesitation in mixing with everyone freely. People took this differently. I have never seen him attend any party or film function or mahurat. He had a very different personality.
Peeyush Sharma: Thank you. You shared so much. It was a delight listening to you.
Vijay Anand:  Any other thing on your mind?
Dil ka bhanwar kare pukar (Tere Ghar Ke Samne, 1963) – SD Burman / Hasrat Jaipuri / Mohd Rafi. Notice Vijay Anand making a brief cameo appearance in this song
The actresses of Vijay Anand's films
Peeyush Sharma: Among actresses, whose work did you find more appealing?
Vijay Anand:  In my films, there is Waheeda and then Nutan and Hema. They are all good.
Peeyush Sharma: Camera work was a special highlight of your films. Sometimes it was Fali Mistry sometime it was V Ratra and then Srinivasan. But your work with each one of them was of superior quality.
Vijay Anand:  Ratra was a relative, a distant cousin. He was much senior to me in the industry. With Fali, Dev Bhai had a nice rapport in the initial years and he understood our style very well and used to polish it further. It was very easy working with him. I worked with Srinivas for the first time in Teesri Manzil. Nasir Hussain Sahab had hired him. Then we had an opportunity to work together again in Black Mail. The producer Mr Joshi had hired him. But my personal preference was always Fali. For any director to be effective, the camera work has a great contribution.
(At this moment somebody walked up to our table and informed him that the car was now ready to take him to his hotel room).
We shook hands and he complimented me again on my keen observation in cinema and I profusely thanked him for spending a few minutes with me. For me, I had just had an opportunity to talk with the greatest or finest director of Hindi cinema that I always had highest regards for.
To read this conversation in its original Hindi language, please click here.
Pal pal dil ke paas (Blackmail, 1973) – Kalyanji Anandji / Rajinder Krishan / Kishore Kumar
* Theka is generally conceived of as a conventionally accepted arrangement of common bols.
More to read
Guide: The Story of Ordinary People Leading Extraordinary Lives
Main Zindagi Ka Saath Nibhata Chala Gaya – Evergreen Dev Anand
'Bade Achchhe Din Thhe, Bade Pyare Saathi, Aur Guni Bhi' – In Conversation with Majrooh Sultanpuri
Fifty Years Ago: Films and Music of 1965
Tere Mere Sapne Ab Ek Rang Hain – Eternal Melodies of SD Burman-Rafi
Build your library with some books we recommend
Pages: 1 2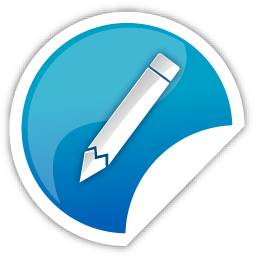 Whether you are new or veteran, you are important. Please contribute with your articles on cinema, we are looking forward for an association. Send your writings to amitava@silhouette-magazine.com
Silhouette Magazine publishes articles, reviews, critiques and interviews and other cinema-related works, artworks, photographs and other publishable material contributed by writers and critics as a friendly gesture. The opinions shared by the writers and critics are their personal opinion and does not reflect the opinion of Silhouette Magazine. Images on Silhouette Magazine are posted for the sole purpose of academic interest and to illuminate the text. The images and screen shots are the copyright of their original owners. Silhouette Magazine strives to provide attribution wherever possible. Images used in the posts have been procured from the contributors themselves, public forums, social networking sites, publicity releases, YouTube, Pixabay and Creative Commons. Please inform us if any of the images used here are copyrighted, we will pull those images down.