Tope Review – Decimated Cinema
Buddhadeb Dasgupta's latest film Tope, based on a brilliant story by Narayan Gangopadhyay, has all the ingredients of a typical Dasgupta film – surrealistic images, visual poetry as cinematic metaphors, collage of characters that are not always related and parallel narrative structures. However, veteran film critic Shoma A Chatterji finds this film far from the standards set by the director's earlier ventures. A Silhouette review.
"Tope" means "bait." The story by Narayan Gangopadhyay on which the film is based is barely recognizable in the film. Any filmmaker as an artist and a technician, has the right to do his/her own interpretation of the story firstly, because the language of cinema is different from the language of the word; secondly because the filmmaker may want to perceive the original story penned a long time ago through his/her glasses of perception during the creative span; and thirdly, the director may take just a single strand of the original story and then flesh it out with characters, events, incidents and dramaturgy that bring out a completely different cinematic text. The question that arises is – then why must the original author be credited at all? The original author may just be given a line in the credits as an "inspiration" that motivated the director to create a script for the film!
Buddhadeb Dasgupta, the director of Tope has been toying relentlessly with surrealistic magic, with visual poetry as cinematic metaphors, with what he terms "extended reality" and with a collage of characters, incidents and interactions that are not necessarily connected and may not add up to a cohesive or symmetrical whole. This creative independence is also a part of cinematic expression that can bend, break, defy and create rules or simply work on the assumption that rules do not exist  But there is a 'pattern' to this and sometimes, it could lead to the complete deconstruction of all that cinema stands for. Jean Luc Godard, for example threw all the so-called rules out of the window and created his own. But how many film buffs other than the very serious and academic cine-goers will comprehend or appreciate Godard's films?
Dasgupta's experiments with surrealism began in a small way with Lal Darja, then slowly but surely made its access wider and deeper with Uttara, came back to a slightly more cohesive narrative with Mondo Meyer Upakhyan where visual poetry and the metaphors did not overshadow the main narrative. Kaalpurush, Swapner Din, Janala and Aami Yasin O Amar Madhubala made generous use of visual poetry, allegory and magic elements of "extended reality." But these did not take away anything from the core narrative and enriched the film differently. At least, they did not make his audience feel stupid. Serious problems began from Anwar Ka Ajab Kissa. Dasgupta pushed his treatment of "extended reality" over the edge where, what began as an interesting exploration of how a small-time detective with the incurable habit of getting personally involved in his "cases" wandered away, literally and cinematically, into arid places in Bihar and elsewhere, where Anwar searches for his childhood. His identity and his detecting skills, however, are drowned under the surrealism of a bicycle, his father's image, a stray dog and few mysterious women here and there that may go completely over the head of the audience.
Tope is one of the most outstanding short stories in post-Tagorean Bengali literature. It is a subtle, satiric and politically powerful statement on how far a royal head can go to fulfill his egoistic pretensions of grandeur to prove himself a successful tiger hunter. It is also a model example in literary brilliance. One wishes that Dasgupta had taken the original story as a challenge to be transcreated on celluloid. It is one of the most visually detailed stories with precisely designed sound effects that should have been a dream-come-true for a filmmaker of Dasgupta's stature. It is rather strange that Dasgupta chose this story as his source material, but at once turned it into a caricature of itself.
The original story has just two characters – the narrator and his subject – Raja Bahadur N.R Chowdhury, Ramganga Estate. The story opens when the narrator suddenly receives a parcel containing "brand new, gorgeous, tiger-skin slippers." The first-person narrator then harks back eight months into the past when he had the occasion to be a temporary guest at the Raja Bahadur's home that links directly to the tiger-skin slippers he has received as a gift.
Dasgupta erases the narrator completely. Instead, he creates a collage of characters whose only common thread is that they belong to the same film but not the same geography or narrative. A travelling madari family wanders in with its balancing act on a rope tied to cross-poles performed by their little girl Munni. A film team visits the village to make a documentary on the Raja Bahadur's "famous" tiger hunt. They vanish as suddenly as they appear. The postman of the local post office parks himself on the branch of a huge tree and makes the neighbouring monkeys his "family." Repeated requests from his wife, mother, the village head and other elders cannot shift him from that tree branch. A voluptuous woman, dressed elaborately, perhaps the Raja's current concubine, either keeps gulping bananas or dreams of a silhouetted lover who waits at her window, who, she imagines, will  take her away, or, finds herself trapped in a body of water with gold fish and other aquatic beings. No surrealistic touch can explain their role in the story with or without "extended reality."
It would be interesting to point out one description of the forest from Gangopadhyay's original story.
A forest indeed. The sunrays had shied away from the road; now it was just the shadow, quiet and solemn. The road was still moist from the overnight dew. The dry saal leaves, crushed by the silent wheels of the 'Rose', were making a rustling noise. The saal flowers were drifting in the wind, floating across to me, falling on the roadside like pelting rain drops. A peacock's sharp cry floated in from somewhere, fleetingly. The dense saal forest was on both sides of the road; in places one could peek through the gaps in the foliage, some places were covered with wild bushes. There were some stray wooden blocks with the years 1935 or 1940 written on them. Men don't just want to uproot forests— they want to increase it too. New saal saplings were planted at different times on these plots; the wooden blocks were indicators of that. [1]
The biggest spoiler lies in the fleshing out of Raja Bahadur converted to Randeep Raj, a balding, crazy, middle-aged man whose antics make one suspect that he has escaped from a lunatic asylum. He takes his old phonograph along with his favourite 78 rpm records of old Hindi songs and dances crazily to their music while on a hunt! He is oblivious to the reality of the wild animals' fear of sound and music that will scare them away. His mansion, perhaps a grand one once, is now shorn of all its beauty and décor. He is a cartoon character come alive on screen in a serious film where a human used as "bait" for the hunt is the operative word, the agenda and the message. One wonders what made Sudipto Chatterjee, an actor, theatre scholar and teacher, known for his one-man performance on Lalon Phokir in English called Man of the Heart across the world agree to become this cartoon character that completely deconstructs (destroys?) the brilliant  and acidic description of the Raja Bahadur by Narayan Gangopadhyay.
The original story beautifully juxtaposes the grandeur and arrogance of royalty against the brutality and inhumanity of the person who owns this grandeur and showcases his arrogance with great pride.  He is not only an autocrat but is also a diabolic killer who mercilessly uses an orphan as "bait" for his hunt. In the film, Randeep Raj is a clown and a joker who fails to get even a smile from the skeletal audience in a near-empty theatre. "Extended reality" works if there is a semblance of "reality" as we understand it. How can "extended" work in a cinematic world where reality is conspicuous by its absence?
The physical and material universe Gangopadhyay's story describes is incredible in its beauty. This is not only with reference to the beauty of the forest landscape but also in detailing the interior of the royal mansion.  Take this sample of the author's description of Raja Bahadur's car from the original story.
I could see outside the station on the muddy road, a huge car, the one that is elaborately referred to as the Rolls Royce— 'Rose' in brief. Of course, it's a 'Rose'! Did it touch the ground or did it glide in the air like a swan, I couldn't gauge. The hard and stiff leather upholstery was absent; instead there was the red velvety cushion. One would hesitate to lean on it— what if the cheap coconut oil from the hair put stains on it? And the moment you sat on it you felt, let the whole world be crushed like the lump of earth below —I could fall asleep here —happy and without a care. [2]
Tope, the film, takes Tope, the story, so far away from its core that by the end of the film, you feel like you are one of that huge crowd from Hans Christian Anderson's The Emperor's New Clothes – a scathing indictment on autocracy that forces his subjects to speak out a lie in collective chorus even when this leads to public humiliation of the autocratic emperor. The subjects were afraid to tell the emperor that he was not wearing clothes, new or old, but that he was stark naked. A little boy chirped above other voices and told the king that he was naked. For once, I would take the risk to add my voice to that little boy's.
END NOTES
[1] Translation of the original story by Indrani Chakraborty published in Parobas, 2007
[2] ibid.
More to Read
Sonata – A Celluloid Tribute to Loneliness that is Out of Sync
Where Defeat is Victory – Anachronism is History
Why Sergei Parajanov and His Films Matter
Hope you enjoyed reading…
… we have a small favour to ask. More people are reading and supporting our creative, informative and analytical posts than ever before. And yes, we are firmly set on the path we chose when we started… our twin magazines Learning and Creativity and Silhouette Magazine (LnC-Silhouette) will be accessible to all, across the world.
We are editorially independent, not funded, supported or influenced by investors or agencies. We try to keep our content easily readable in an undisturbed interface, not swamped by advertisements and pop-ups. Our mission is to provide a platform you can call your own creative outlet and everyone from renowned authors and critics to budding bloggers, artists, teen writers and kids love to build their own space here and share with the world.
When readers like you contribute, big or small, it goes directly into funding our initiative. Your support helps us to keep striving towards making our content better. And yes, we need to build on this year after year. Support LnC-Silhouette with a little amount – and it only takes a minute. Thank you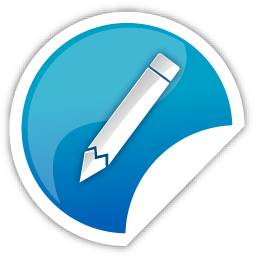 Whether you are new or veteran, you are important. Please contribute with your articles on cinema, we are looking forward for an association. Send your writings to amitava@silhouette-magazine.com
Silhouette Magazine publishes articles, reviews, critiques and interviews and other cinema-related works, artworks, photographs and other publishable material contributed by writers and critics as a friendly gesture. The opinions shared by the writers and critics are their personal opinion and does not reflect the opinion of Silhouette Magazine. Images on Silhouette Magazine are posted for the sole purpose of academic interest and to illuminate the text. The images and screen shots are the copyright of their original owners. Silhouette Magazine strives to provide attribution wherever possible. Images used in the posts have been procured from the contributors themselves, public forums, social networking sites, publicity releases, YouTube, Pixabay and Creative Commons. Please inform us if any of the images used here are copyrighted, we will pull those images down.