Sahir Ludhianvi: The Rebel, The Lover
Sahir's literary genius resourced the lover within him for expressions. But these expressions, coloured by Sahir the rebel, often took him beyond the contours of conventional poetry. Remembering the iconic poet-lyricist Sahir Ludhianvi and some of his pathbreaking songs in a special tribute by Vijay Kumar.
Sahir's psyche confluences a rebel, a spirit untethered and a perennial lover. His rebelliousness owed itself to his mother Sardar Beghum who stood up against the atrocities of her husband, risking penury and her life as also of Sahir's. His free spirit was an evolved mutation of this rebelliousness. Perhaps, Sahir's descent too contributed to this. Sahir was a gurjar – a people known for their independence and combativeness. His fiercely independent nature perhaps rendered him incapable of getting yolked in any relationship. He died a bachelor. And I guess, it was his father's genes that were responsible for his love-urge / restiveness.
Sahir, the lover provocateur
Sahir's literary genius resourced the lover within him for expressions.  But these expressions, coloured by Sahir the rebel, often took him beyond the contours of conventional poetry.  This is so conspicuous in some of the love songs he penned.  An aggression, an audacity, a non-ambivalence streaks through them, often creating a heady cocktail. Consider, for instance, the reparteeing duet in Dhool Ka Phool, 1959:
Tere pyaar ka aasara chahata hoon –  The hero pursing the brinks, announcing his intention to hold her hand, risking a path fraught with dangers:
Rivaajon ki paravaah na rasmon ka dar hai
teri aankh ke faisale pe nazar hai
bala se agar raasta purkhatar hai
main is haath ko thaamana chaahata hoon
Tere pyar ka aasra chahta hoon (Dhool Ka Phool, 1959) – N Dutta / Lata Mangeshkar and Mahendra Kapoor
Sahir seems fancying a bold, almost a 'seeking' woman; open about her sensory desires. The expression: tere liye bechain hai, sholon mein lipiti jawaani… lip synced by Geeta Bali in Yeh raat yeh chaandani phir kahan (Jaal, 1952) is so evocative, so 'unabashed'.
Dharakane lage dil ke taaron ki duniya… (Dhool Ka Phool ) is a beautiful  ode to the lovers raring to give in, to succumb, to the moments brimming with carnal desire. The words simmer, then ascend, before reaching the crescendo of togetherness. N Dutta's melody stands completely intertwined with the words – as if in consummation of their own, of sorts!
In Pyaasa, he penned a quasi bhajan, for being filmed on a Devdasi, though the pith and substance thereof empathized with and intensified the desirous sentiments of a smitten Gulabo. This is a masterly creation as beneath the layer of apparent spirituality – a devdasi in surrender to the Lord – runs deep and rich a layer of sensuousness, the sentiments of a seeking woman.  The poetry of the 'flesh' came easy to Sahir, as easy as the poetry sublime. Please give a thought to this Pyaasa song in cinematic context. Sahir is absolutely brilliant as he leaves his words in an interpretational twilight, leaving much to the fantasy of the listeners.
Aaj sajan mohe ang lagalo
Janam safal ho jaye
Hriday ki pida deh ki agni
Sab shital ho jaye
Kiye lakh jatan more man ki tapan
More tan ki jalan nahi jaye
Kaisi lagi ye lagan kaisi jagi ye agan
Jiya dhir dharan nahi paye
Prem sudha more sanvariya sanvariya
Prem sudha itani barasao ke jag jal thal ho jaye…..
Meri pyas bujhalo manahar giridhar pyas bujhalo
Mai hu antarghat tak pyasi
Aaj sajan mohe ang laga lo (Pyaasa, 1957) – SD Burman / Geeta Dutt
Sahir is equally brilliant when he oscillates from carnal to spiritual, from erotic to esoteric. The qawaali of Barsaat Ki Raat for example, which meanders ahead  while seeking love in flesh and blood, before soaring beyond the mundane. At its apogee, it gives a strong emotional message that love sublime is godliness.  But again he chose women who were bold, past care of this world and driven overwhelmingly by love, as a means to build and elaborate his philosophy:
Jab jab krishn ki bansi baji, nikali radha sajake
Jan ajan kaa maan bhula ke, lok laj ko taj ke
Janak dulari ban ban doli, pahan ke prem ki mala
Darshan jal ki pyasi mira pi gayi vish kaa pyala
Aur phir araj kari keLaj rakho rakho rakho
Yeh ishk ishk hai, ishk ishk
Naa toh kaarvaan ki talaash hai (Barsat Ki Raat, 1957) – Roshan / Manna Dey, Asha Bhonsle, S D Batish, Sudha Malhotra and Mohammad Rafi.
But Sahir turns a provocateur in this number from Daag, 1952:
Yaar hi mera kapada latta yaar hi mera gahana
yaar mile to izzat samajhu kanjari ban kar rahana
ni main yaar manana ni chahe log boliya bole
main to baaz na ana ni chahe zahar sautane ghole
This is not a top drawer Sahir poetry. Yet, what at once engages and intrigues is the unusual-for-a-woman dare, temerity or rebelliousness that it carries. And sure this has nothing to do with the famous Sahir angst and ire that finds occasional vent in to-hell-with-this-world outbursts – a la hata lo hata lo mere saamane se hato lo ye duniya.  The girls here are flaunting their guts with an elan, aplomb and abandon, no hint of a vengeance on a 'repressive' society. Was Sahir himself inspired, as he wrote this, by the life and times of his famous muse? Is this an encapsulated articulation of a relationship? May be I am overreaching but may be there is some truth.
Sahir's love internalized, almost inalienably I guess, a rebelliousness.  He must have rubbed on Amrita to leave her hearth and home for her love. But Sahir did not formalize the relationship. They were the two rebels in love.
Sudha, a love that was not!
Sudha – she eluded the magician's spell, who found himself in an emotional knot instead. She was Sahir's weakness, his nemesis. The rebel in him for once looked chastised if not tamed. I have read that theirs was an affair that in fact was not! Or perhaps the poet mistook the effervescence of a grateful singer as the dawn of a relationship. No one can be sure of that but their togetherness surely had the dusk.
Sahir penned, in the years 1959 and 1960, three poems, each a sublime creation, which besides their cinematic relevance also seemed to articulate the haziness in Sahir-Sudha relationship. This inflexion could just be coincidental, or liable to be dismissed as conjectural. But Sahir was beholden to Sudha is something not controverted, and that must have sensitized his concurrent creativity. Assuming this to be true, we can briefly revisit the three poems.
Tum mujhe bhool bhi jaao to yeh haq hai tumko… (Didi, 1959, Sudha-Mukesh). It sounds like the denouement of the relationship. But it is not, being first of the three poems in the order of chronology. It certainly however concedes the possibility of a one-sided love. Ironically, Sudha seems to be articulating, in the song, Sahir's perspective – tum mujhe bhool bhi jaao to yeh haq hai tumko meri baat aur hai maine ttau mohabbat ki hai – and Mukesh, that of Sudha: zindagi sirf mohabbat nahin kuchh aur bhi hai…
Tum mujhe bhool bhi jaao to yeh haq hai tumko (Didi, 1959) – Sudha Malhotra / Sudha Malhotra and Mukesh. This is the only song composed by Sudha Malhotra.
Kashti ka khamosh safar… (Girl Friend, 1960, Sudha-Kishore ) almost takes Sahir to the brink of a confession before the never-dead doubt holds him back :
Kehte hue dar sa lagta hai
Keh kar baat na kho baithun
Yeh jo zara sa saath mila hai
Yeh bhi saath na kho baithun
But if the poem is to be alluded to Sahir's own station, one will not, then, miss out his conviction that the love-leaning was mutual: Jo kuchh tumko kehna hai, Woh mere hi dil ki baat na ho, Jo mere khwaabon ki manzil, us manzil ki baat na ho… (thus spake Sudha)
Payame ishk mohabbat hame pasand nahi… (Babar, 1960 ) is a different strand as a remonstration runs through it, possibly to an over-reach perceived intrusive:
Haya se itani bagawat hame pasand nahi…
Yeh dillagi yeh shararat hame pasand nahi
Baja nahi tha izhahar bekarari kaa
Lihaj kuchh toh kiya hota pardadari kaa
Haya se itani bagawat hame pasand nahi
Payame ishk mohabbat hame pasand nahi
Incidentally, Sudha married in the year 1960.
Payame ishk mohabbat hame pasand nahi (Babar, 1960) – Roshan / Sudha Malhotra
Sahir, the feminist
Sahir's angst specific to treatment meted out to women perhaps inalienably owed itself to his early existence and experience. He encouraged the feminine assertion, urged the repressed ones to stand up. Sahir is so persuasive, so sensitive in that Sadhna classic: Tora manva kyon ghabaraye re… urging a prostitute to step into the inner precincts of a temple!
Tora manva kyon ghabaraye re (Sadhna, 1958) – N Dutta / Geeta Dutt
His Aurat ne janam diya mardon ko, mardon use bazaar diya… is the severest indictment of the society for its abuse, exploitation and commodification of women. Each of the seven stanzas that constitute this lament acquires a much greater relevance now when babies just out of cradle are being raped.  Sahir's has delivered his ire in a blistering text. Just ponder over some of the expressions and thoughts in them:
Yeh woh beizzat cheez hai jo,
bant jaatee hai izzatdaaro me
She, the humiliated one, is appropriated and apportioned amongst the men of respect!  Mardo ke liye laakho seje, aurat ke liye bas ek chita The men have many points of rest and recline, the woman has only one – the funeral pyre!
Jis tan se uge kopal ban kar,
uss tan ko jalilo khar kiya
The body that sprouted you (Oh man), you shamed that body with thorns!
Aurat ke jinda jalane ko,
kurbaanee aur balidaan kaha
You burnt a woman and called it a sacrifice!
Sansaar kee har ik besharmee,
ghurbat kee god me palatee hai
Chaklo hee me aake rukatee hai,
fako me jo raah nikalatee hai
Mardo kee havas hai jo aksar,
aurat ke paap me dhalatee hai
Poverty brews and festers every act of shamelessness. Ways that stem from hunger and penury stop at brothels. Male unbridled licentiousness often mutates into and dubbed a woman's sin!
Avtaar payambar janatee hai,
phir bhee shaitaan kee betee hai
Yeh woh badkismat mann hai jo,
beto kee sej pe letee hai
She mothers deities and prophets but ends up sleeping with her progeny!
Aurat ne janam diya mardon ko, mardon use bazaar diya (Sadhna, 1958) – N Dutta / Geeta Dutt
Sahir directs his ire against the establishment for its failings, for its hypocrisy in Jinhe naaz hai hind par kahan hai (Pyaasa, 1957), in particular against the political leadership of the day. The on screen rendition of this Sahir muse is a high mark of Hindi cinema for its impact. The words commentate on the visuals of the prostitutes and their dehumanizing circumstances.
Rafi's voice, lip synced by Guru Dutt, has a despairing simmer, leaves one depressed for a long time.  Sahir is rather bold as he cries for succour to the woman in her oldest profession, for she is of the same stock as of Radha or Yashoda or one of the Prophet's 'descent !
Madad chahti hai ye hawa ki beti
Yashoda ki hamjins radha ki beti
Payambar ki ummat zulekha ki beti
Jinhe naaz hai hind par vo kaha hai
Kaha hai kaha hai kaha hai
Zara is mulk ke rahbaro ko bulao
Ye kuche ye galiya ye mazar dikhao
Jinhe naaz hai hind par unako lao
Jinhe naaz hai hind par vo kaha hai
Kaha hai kaha hai kaha hai
Jinhe naaz hai hind par kahan (Pyaasa, 1957) – SD Burman / Rafi
Sahir, the man for the moment
Sahir penned dozens of songs, urging celebration of the moment present.  Some of them are kaaljayi.
Suno gajar kya gaaye (Baazi, 1951, SD Burman / Geeta Dutt), Ai meri zindagi aaj raat jhoom le (Taxi Driver, 1954, SD Burman / Lata Mangeshkar),  Aage bhi jaane na tu (Waqt, 1965, Ravi / Asha Bhonsle) to quote a few.
At times, he sounded a hedonist. But at a deeper level, it was perhaps his aversion to subjugate himself to the moments yet to unfold, for that would have created a bond of sorts, a dependence he was not psyched into accepting.
My favourite however :
Yeh raat ye chaandani phir kahaan
Sun ja dil ki daastaan…
Aik baar chal diye gar tujhe pukaar ke
Laut kar na aayenge kafile bahar ke…
Love finding a stimulus in an intoxicating sync of the elements… in the ecstasy and the flourish of the moment… and seeking its fulfilment before it loses that moment irretrievably. Three geniuses in sync – Sahir, Sachin Dev Burman and Hemant Kumar.  And a handsome, effusive Dev rendering it on screen.
Yeh raat ye chaandani phir kahaan (Jaal, 1952) – SD Burman / Hemant Kumar
Sahir, the socialist
As is usual for a person with strong leftist leanings, Sahir's ire against the society was congenital and his suspicion of the establishment chronic.  These found an easy connect in the stories of Pyaasa and Phir Subah Hogi, more particularly in two of his poems – Yeh duniya agar mil bhi jaye to kya hai… and Woh subah kabhi to aayegi.  In fact, an essay on Sahir will not be complete without a brief exposition of the two.
Sahir in… Yeh duniya agar mil bhi jaaye to kaya hey… is completely up in arms, completely rejects the existing order – just does not want to be part of it.
This song-scene is both the climax and the denouement of this film – Vijay's disenchantment and disillusionment with the society reaching an emotional snap point and a rare ventilation: Jala do jala do isse phoonk dalo… mere saamane se hata lo ye duniya!
It is an impact scene in its own league – incomparable – has the stamp of Guru's genius: Vijay the dead returning alive on the anniversary of his death, announcing himself in a whispering articulation of his angst, his protest, which grows as he moves to the central stage, with every one present, whether the main characters or the others, looking askance either in disbelief or in relief or looking just aghast!
A moment in the song visual: the silhouette of Vijay on the threshold, his hands fully stretched out, with an effulgent background – looks as if, for that moment, Jesus is on the Cross! The song itself is a mounting fury and at the crescendo all hell breaks loose – a repressed soul exploding. And the peerless voice of Rafi becoming a veritable voice of protest.
And while Guru over-lorded its creation, it is Sahir's poetry that inseminated it.
Yeh duniya agar mil bhi jaye to kya hai (Pyaasa, 1957) – SD Burman / Rafi
In Woh subah kabhi to aayegi… Sahir the dreamer returns, dreaming of a humane and just world order.  Please behold the wry realities articulated in ruthlessly beautiful words:
Jis subah ke amrit ki dhun me,
hum zahar ke pyaale pite hai
In bhukhi pyaasi ruho par,
ek din to karam faramaayegi
Woh subah kabhi toh aayegi,
woh subah kabhi toh aayegi
There could be an endless debate on Sahir's ambivalence in this muse – whether it carries a caveat that Woh subah kabhi nahi aayegi or Sahir was just being Utopian! But a despairing Sahir still holding on to the dream tenaciously – some day perhaps the dawn of redemption will shine on the suffering humanity!
But Sahir is not sure. He therefore takes his contemplation to another level in do Boonden sawan ki… (Phir Subah Hogi) The poem in its entirety is an askance: whether existential inequities are circumstantial or destinational? Why creations owing to the same source and in the same circumstance end up differently? Who is the offender, who is to be accused? Is Sahir remonstrating with a still higher creative dispensation for the inequities? Or is he just giving up on a world apparently beyond redemption? The poem:
Do boonden saawan ki
Ek saagar ki seep mein tapke
aur moti ban jaaye
dooji gande jal mein girkar
apna aap gavaaye
kisko mujrim samjhe koi
kisko dosh lagaaye
Do kaliyaan gulshan ki
ek sehre ke beech gundhe aur man hi man itraaye
ek arthi ki bhent chadhe aur dhooli mein mil jaaye
kisko mujrim samjhe
koi kisko dosh lagaaye
Do sakhiyaan bachpan ki
ek sinhaasan par baithe
aur roopmati kehlaaye
dooji apne roop ke kaaran
galiyon mein bik jaaye
kisko mujrim samjhe
koi kisko dosh lagaaye
Do boonden saawan ki (Phir Subah Hogi, 1958) – Khayyam / Asha Bhonsle
Tu hindu banega na musalman banega… (Dhool Ka Phool) is another impact poem of Sahir. It easily transcends its cinematic context, for it is a message for and canvases an aggressive humanism as opposed to a divisive communalism.
Ab koi gulshan na ujare ab watan azad hai… (Mujhe Jeene Do).  This is no ordinary song. It is a vision of India post-independence.
The song exhorts: no habitation be ravaged; agriculture must flourish and be bountiful; there shall be religious freedom, peaceful co-existence and communal harmony; there shall be no loot or graft and each one of us must have access to natural resources.
Ironically, the song ends with a village being seized by a gang of dacoits.
Was Sahir a believer?
Perhaps, he was not, atleast he did not believe in the religion ridden with dogmas and rituals. Perhaps, he did consider the possibility of an omniscient over-riding dispensation – of a world that was not an outcome of chaotic impulses – as could be evident in his sublime poem – one of the best in its genre – Aana hai to aa… (Naya Daur, 1957):
Kahne ki zarurat nahi aana hi bahut hai
is dar pe tera shish jhukana hi bahut hai
jo kuchh hai tere dil me vo sab usko khabar hai
bande tere har hal pe malik ki nazar hai
malik ki nazar hai
The four words aana hai to aa is no ordinary construction. The cinematic context of the song notwithstanding, the fiercely independent spirit of Sahir is still discernible in it: Come if you can, if you must, it is your choice! Sahir is not submissive, is not servile even while handling the God!
Aana hai to aa raah mein (Nayar Daur, 1957) – OP Nayyar / Mohammad Rafi
Then, we have the bhajan – Allah tero naam, ishwar tero naam…. (Hum Dono), which is as much speak for our secular credentials as the submission of a believer.  My preference though is for Prabhu tero naam, jo dhyaye… from the same film.
Sahir in Hum Dono
Admirers and critics rate Sahir's work in Pyaasa his finest. Pyaasa, some say, bears resemblance to Sahir's early years as a poet. But Sahir's poetry in the three scores by SD Burman, two rendered by Rafi and one by Hemant, is  essentially a response to an unfair, repressive society – has a conspicuously adversarial character. It is stunning poetry, shakes one up, but surely does not relate to the experience of a common man.  Sahir's poems in Hum Dono – those rendered by Rafi – relate to individual experiences shared universally. Their relevance transcend the cinematic context.
Each poem filmed on Dev so true to life situations. 'Why-must-you-go' cry of a desperate lover – Abhi na jao chod kar – is a strand in almost every one's life. And despairing acceptance of an apparently insurmountable haplessness – Kabhi khud pe kabhi haalat pe rona aaya – who has not experienced it? Then, the transcending dimension of one's evolution (if that happens) – Main zindagi ka saath nibhata chala gaya..!
And Dev's on-screen rendering of these existential strands, as encapsulated in the three songs, is so genuine, carries so much of conviction – the urge and appeal of a lover; the retrospection of a man in his weaker moments; the ease and poise of one who has come to terms with life!
Please consider Kabhi khud pe kabhi haalat pe rona aaya… especially the poser within that:
Kis liye jeete hain, hum kis ke liye jeete hain
baarahaa aise sawaalaat pe ronaa aayaa…
A perennial human enquiry. Thousands of pages have been poured over it and several explanations furnished but it keeps engaging every thinking human being afresh, given its existential character. The borrowed wisdom bits can show the path but one will have to traverse it alone, to either falter or succeed, or cry –
kaun rota hai kisi aur ke khaatir ai dost,
sab ko apni hi kisi baat par rona aaya!
Kabhi khud pe kabhi haalat pe rona aaya (Hum Dono, 1957) – Jaidev / Mohammad Rafi
In Sanskrit / Hindi, kaal is both the time and the death. Or time is death! Sahir knew it. He also knew that the moment present alone is his – celebrate it therefore before the time overtakes him, in the spirit of his immortal muse – Main zindagi ka saath nibhaata chala gaya..!
Sahir does not stop there however. He talks about an existential poise – perhaps of the kind Krishna spoke about to Arjuna:
 Gham aur khushi mein farq na mehsoos ho jahan
 Main dil ko us mukaam pe lata chala gaya…
This somehow takes me to a painting I saw years back.  It showed a tumultuous waterfall; the fallen water cascading and forming into a strong current hitting the banks with a ferocity, causing their erosion. And at one of the banks, there existed a tree, precariously standing with every hit of the current its uprooter potentially.
On one of the extended branches of this any-moment-gone-tree, which leaned over the cascading water almost kissing it, a small bird had made its home, its nest. And there it stood, in the nest, one eye closed and one leg in the belly, oblivious to and unmindful of the danger all around.
Did Sahir look to a poise of this kind?
Sahir died young. But his work survives. It is immortal.
Main zindagi ka saath nibhaata chala gaya (Hum Dono, 1957) – Jaidev / Mohammad Rafi
The opinions shared by the writer is his personal opinion and does not reflect the opinion of Silhouette Magazine. The writer is solely responsible for any claims arising out of the contents of this article.
More to read on Sahir Ludhianvi
Jinhe Naaz Hai Hind Par Voh Kahaan Hain: Songs of Sahir – a journey through the immortal melodies of Sahir
Sahir Ludhianvi: The People's Poet – an interview with Sahir's biographer Akshay Manwani
Khayyam: Making Poetry Come Alive With Melody – some of Sahir's most melodious songs
Tere Mere Sapne Ab Ek Rang Hain – Eternal Melodies of SD Burman-Rafi – SD Burman, Sahir and Rafi together created some of the greatest songs
Pyaasa: Pristine Poetry On Celluloid – a review of one of Sahir's best known films
Hope you enjoyed reading…
… we have a small favour to ask. More people are reading and supporting our creative, informative and analytical posts than ever before. And yes, we are firmly set on the path we chose when we started… our twin magazines Learning and Creativity and Silhouette Magazine (LnC-Silhouette) will be accessible to all, across the world.
We are editorially independent, not funded, supported or influenced by investors or agencies. We try to keep our content easily readable in an undisturbed interface, not swamped by advertisements and pop-ups. Our mission is to provide a platform you can call your own creative outlet and everyone from renowned authors and critics to budding bloggers, artists, teen writers and kids love to build their own space here and share with the world.
When readers like you contribute, big or small, it goes directly into funding our initiative. Your support helps us to keep striving towards making our content better. And yes, we need to build on this year after year. Support LnC-Silhouette with a little amount – and it only takes a minute. Thank you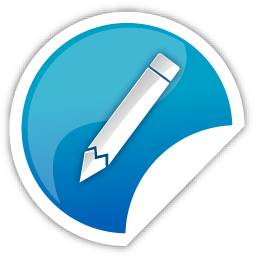 Whether you are new or veteran, you are important. Please contribute with your articles on cinema, we are looking forward for an association. Send your writings to amitava@silhouette-magazine.com
Silhouette Magazine publishes articles, reviews, critiques and interviews and other cinema-related works, artworks, photographs and other publishable material contributed by writers and critics as a friendly gesture. The opinions shared by the writers and critics are their personal opinion and does not reflect the opinion of Silhouette Magazine. Images on Silhouette Magazine are posted for the sole purpose of academic interest and to illuminate the text. The images and screen shots are the copyright of their original owners. Silhouette Magazine strives to provide attribution wherever possible. Images used in the posts have been procured from the contributors themselves, public forums, social networking sites, publicity releases, YouTube, Pixabay and Creative Commons. Please inform us if any of the images used here are copyrighted, we will pull those images down.