'The Film (Capital I) was Meant to Disturb the Ones in Comfort, and Comfort the Ones Who are Disturbed': Amartya Bhattacharyya
Amartya Bhattacharyya is a young and independent film maker of India. All of Amartya's films, poems and other works are dark, mostly surreal, and psychoanalytic in nature. He names the genre of his films as 'Phychodrama'. Silhouette editor Amitava Nag interviews this young talent.
Capital I is Amartya Bhattacharyya's debut feature film where he plays the role of the director, writer, cinematographer, editor, poet, recitation artist, special effects artist and painter. Capital I has been officially selected in competition among six films for the 3rd South Asian Alternative Film Festival of Paris (2015), at the 13th International Short and Independent Film Festival – 2014 at Dhaka, Bangladesh and the 8th Bangalore International Film Festival, 2016 in the Indian Select competition. Before making Capital I, Amartya had made a few short films and documentaries, including Boba Mukhos, Niloye Jokhon, Shiuli- in search of my Goddess! and Benaras – The unexplored attachments. Most of these films were shown in different film festivals across the world and fetched him awards as well. Amartya's latest short Hoyto Kobitar Jonyo (In Poetic Hues) won the Best Film award at the Moab International Film Festival, Utah, USA. Amitava Nag, editor, Silhouette got a chance to interview the director.
 Amitava: Tell us about your film Capital I – what were your inspirations?
Amartya: Capital I may appear a weird film to many, but it's a pure film for me. I have not manipulated my instincts or consciously glorified it. I treat cinema like my poem or my painting. Whatever comes to my mind, I express it. Capital I is an unique form of cinema in the sense that it traces the psychological transformation of my characters, instead of tracing physical events as you see in every other film. I also wanted to incorporate poetry, painting and classical dance as an integral part of the narrative. We have seen how songs can take a film forward, but in Capital I, I have bridged instances through poems, paintings and classical dance forms. This, to me, was an experiment.
Also, I have tried my best to treat it in a dialectical way, rather than being rhetoric. I believe that if I could see the human mind at any instance of time, it would always be in a state of chaos. It would be disorganized, yet beautiful. I have therefore restrained myself from forcibly simplifying my film.
Regarding inspiration, I have only drawn inspiration from my imagination and my experiences. A lonely myself in my small dark room is inspiration enough.
Amitava: The film has very striking and powerful visuals. How did you write screenplays for them?
Amartya: I always prefer to write screenplays which are not bound by external factors, but bound by the mood of the moment. When I find the right locations that suit the mood, I place my action on it and build an impromptu screenplay. I have written rigid screenplays in the past and suffered. So, I don't want to suffer again. I have realized that since I write, direct, shoot and edit my own films, I can afford to be instinctive and responsive to my locations and environment. That way, the creation is more spontaneous, and less pretentious. But yes, I always stay committed to the mood of the scene.
Amitava: What philosophical quest you wanted to keep in the film? Don't you think that makes the film less reachable to the audience?
Amartya: The film is a question on the existential notions. We commonly believe that existence is the span between life and death. But through this film, I wanted to question that. I took the film into a surreal sphere and wanted to explore the creative conscious where an identity may hypothetically exist without any physical or tangible roots.
Oh yes, I know for sure that this makes the film less reachable in terms of audience count. But I am also sure that the minority, who would watch the film patiently, will always remember it as a unique and enriching experience.
Amitava: Who are your favourite film makers?
Amartya: I love all the masters of cinema. There may also be many other great filmmakers about whom I am not yet aware of. From the films I've watched and admired, I love Jean Luc Godard. I am a very big admirer of the South Korean master Kim Ki-Duk. Tsai Ming Liang, the filmmaker from Taiwan also impresses me with his unique construct of time and space. Werner Herzog is very interesting as I see him in Even Dwarfs started small. Luis Bunuel is fascinating, as I've just started exploring him.
And of course, we have Bergman, Fellini, Tarkovasky, Kurosawa and the other great artists who have given new dimensions to the language of cinema. As for Indian filmmakers, I admire the works of Satyajit Ray, Adoor Gopalakrishnan, Buddhadeb Dasgupta and Rituparno Ghosh, among others. 
Amitava: You are also a poet. What fluidity you experience in your creative process when you traverse between poetry and cinema?
Amartya: Oh, it's a lovely question! Well cinema is of course a visual poetry. If you consider film-making as a craft, then there would be differences. But for me, cinema is an art. A film is created in the mind of a filmmaker, and then the already created film is recreated using the camera, actors and editing software. The original cinema that gets created in the mind is no different from a poem. It is as personal and as pure as a poem. While executing, there may be some deviations though, due to constraints. You can't avoid them completely, but I try to execute with minimum compromise. Since I shoot and edit my films myself, it helps me preserve the personal touch. In fact, my first short film Boba Mukhosh is based on my poem having the same name. Everything in that film is poetry. Even in my other films, a strong poetic sense is always there.
Amitava: Tell us how Capital I gets accepted by the festivals where you are sending it and also the general audience who gets to see it.
Amartya: Capital I was premiered at South Asian Alternative Film Festival in Paris where it touched the heart of many film lovers. I know it for sure because some have spoken to me over social media even after many months and I also got some feedback on the film when I was at Cannes last year. The film also found its place at other international film festivals including International Film Festival of Kerala. Capital I is the first Indian film to be acquired by the Italian sales and distribution company – 'The Open Reel', and the film has also been telecast in Europe and Africa through the niche channel 'Filmbox Arthouse'.
The general reaction to the film is extreme. People are either walking out of the hall thinking that it's a crazy nonsensical stuff, or they love it. I love both these reactions, because it reassures me that the film has an impact. You either love it, or you hate it, but you can't ignore it. Many people have told me that the film is extremely disturbing and that they have felt uneasy after watching the film. On the other hand, few people found solace in it. That delights me. The film was meant to disturb the ones in comfort, and comfort the ones who are disturbed.
The film has received excellent reviews from film critics in France, USA and UK. An Italian anthropologist who visited India and was staying here for three months said that the film was brilliant and that it was his best gift from India.
 Amitava: That is indeed heartening to know. Now, on a completely different note, if you don't mind, what is the budget of the film – what equipment you used and can you let us know for how long you shot the film?
Amartya: The budget of the film is less than 5 lakhs Rupees. It is an independent film without any government support, without any industry technicians or equipment. It was shot with my Canon DSLR 550D and an ordinary tripod. There were no trolleys, no cranes, no steadicam, no spot lights. The only artificial light used in the film is a 100 watt bulb, and those tiny colored rice lights commonly used in Diwali. The production team was not more than five people including the actors. Prateek Mohapatra, who assisted me in Capital I, has really been my primary support during the pre-production and production phase. We took around 10-12 days to shoot the film.
Amitava: It is very different for a regional independent filmmaker looking at a budget of a few lakhs as compared to an independent film maker of say Hindi cinema whose budget is a few Crores (INR) – it's that disparate. Have you thought of any sustainable model for independent film makers like you who work in the cinema of a vernacular language?
Amartya: What you said is very true. It is an alarming fact. Frankly, such kind of film will only find support from sensible minds. Unfortunately, the money is mostly in the wrong hands. We have a lot to say, but no money. And there are people with lots of money, but they don't know what to do with them. The Hindi cinema circuit is very different from ours. Many of them make full-fledged industry films and call their films 'independent' because they think it's a trendy word in the market.
To be honest, I haven't seen any sustainable model for filmmakers like us, at least in Odisha. We badly need government support, but that is not coming as of now. There are good viewers in our country, but we fail to reach them because we don't have money for publicity. We need media to help us reach people, but they are sometimes indifferent to our works and views. Also, I sense a conscious motive by the mainstream film industries behind keeping the good viewers shielded. Overall, it's a gloomy landscape. But people like us are aware of it. In order to give birth to beautiful flowers with sweet fragrance, someone needs to be the stinking manure. May be we are. It's not a compulsion, but a choice.
Amitava: You are a software engineer – how difficult is it to balance your work and your artistic aspirations.
Amartya: There is no way out. I have to survive, so I am working as a Software Engineer to meet the needs of my stomach. And I make films to meet the needs of my heart. It is difficult, very difficult. I sacrifice a lot of my personal life to balance both sides. When my other colleagues are busy in gossips or enjoying candle light dinner with their girlfriends, I shut myself up in my room and work rigorously. To avoid deviations, I have no Television in my room, no smart phone in my pocket. I try to make the best use of every hour. It is sometimes too hectic, but no regrets, I am enjoying my struggle.
Amitava: In a different way is it still easier for you being a software engineer to fund your film or use latest technologies and crowd fund with people with similar aspirations who can also collaborate.
Amartya: Yes, if I had to rely on cinema for my bread and butter, I would have been in a vulnerable state and could be easily manipulated by commercial producers. Though in a very tight schedule, I am happy that I am able to manage both sides, and make the kind of film that I wish to make. I have involved many of my engineer colleagues in my film. They have been dedicated and sincere. I also enjoy working with non-professional actors since they have freshness and are not stereotypical in their expressions. As for funding and support, well yes, there is a lot of support that has come from few of my colleagues, especially from my co-producer Swastik Choudhury, who also happens to be a very dedicated actor in my films.
Amitava: Tell us something about your earlier films? From when did you decide that you have to be a film maker?
Amartya: I am never conscious of what I want to be. I acted on the stage from my school days. I started writing poems from 2009, and my poems were first published in the Bengali weekly 'Anahoto' (the magazine is no longer in the market). But directing films happened very late. When I was in my training at Infosys Mysore in 2010, my friend insisted and I made an ad film on road safety. Thereafter, I came to Bhubaneswar and made a couple of shorts. They were awful films, but they taught me a lot. I took them as exercises to gain control over the various aspects of film-making.
My first notable film is Boba Mukhosh in 2012, which was based on my poem about a schizophrenic patient's hallucination. The film won me the Best Director at White Screen Film Festival 2013 and the Best Editor at Rolling Frames 2013. It got me appreciations from India and abroad. Thereafter, I made a film called Niloye Jokhon which had a dignified portrayal of a prostitute. The film was selected and screened at the 11th Human Rights Film Festival of Barcelona/New York/Paris.
I also made two fantasy documentaries – Shiuli, which juxtaposes Goddess Durga as a lady love, and Benaras where the city becomes a character. Both these documentaries traveled to many international festivals across Europe and North America. My latest short Hoyto Kobitar Jonyo was in the Court Metrage section of 68th Festival de Cannes and it won the Best Film at Moab International Film Festival, Utah, USA.
Amitava: You are a Bengali who is based out of Bhuvaneswar who makes Odia films. What challenges you face and what are the advantages?
Amartya: Yes, it's an interesting thing to happen. I made my short films in. Strangely, my films couldn't reach the Bengali audience. I tried a lot with Boba Mukhosh. I went from one media house to another, requesting them to watch my film and possibly write on it. But that never happened till date. I was humiliated and literally thrown out from a couple of big media houses in Kolkata. On the other side, my film Boba Mukhosh got a fantastic response here in an engineering college in Bhubaneswar. People asked very intellectual and thought provoking questions, and there was a lot of energy in the students surrounding the film. Although my films were in Bengali, the Odisha media wrote about the film, they helped me reach some viewers. I met with great filmmakers like Mr Susant Misra and Mr Manmohan Mahapatra of Odisha. They are wonderful human beings, and I have been inspired by their simplicity and warmth.
It was the time I was planning for my feature film. It struck me that since I am staying here and getting used to the language, why not make a film in Odia? It seemed an advantage since there aren't too many good films made in Odia these days. But I soon discovered that there are disadvantages too. Since the market here is not well exposed to aesthetic cinema, it's very difficult to penetrate it. I met some industry distributors and producers with my film, but it seemed that their understanding of cinema is limited to hero-heroine-villain packed melodrama. In spite of making a mark at the international festival circuit, my film was deprived of regional recognition, and film lovers and media have been indifferent to it.
These are challenges for sure, but are good lessons too. I have developed an affinity for this state, the language and the people, and I am making my next film in Odia as well. I don't have high hopes from the regional market, but I am determined to continue. 
Amitava: What are your future plans?
Amartya: I am making my next feature film named The Lost Idea. It is in Odia, and shot in Odisha. Once again, the film stands on a show-string budget. Thanks to Mr Susant Misra, for the kind of support and patronage that he has given me. After this film, I have not decided anything as yet. I have too many films in my mind that I wish to make, but I'm not sure if I'll get funds to make them. I don't think much about the future. I'll concentrate on making the most of what I have, and what I am capable of.
Amitava: Given a choice which film by any other film maker which you have always wanted to make, and why?
Antara: Well, honestly, there are none. My sense of cinema is very different from the cinema I have watched. Yes, I may admire Godard, Kim Ki-Duk, Ray, Bergman or a Tarkovasky. but I don't think I ever wanted to make films like them. Their thoughts are completely different from mine. They have made their films. I want to make my films. 
Amitava: Dear Amartya, best of luck for Capital I and all your future films.
Amartya: Thank you, Amitava.
Capital I – An Existential Psychodrama

Writer, Director, Editor and Cinematographer: Amartya Bhattacharyya
Cast: Pallavi Priyadarshini, Susant Misra, Ipsita Mohanty, and others
Assistant Director: Prateek Mohapatra
Music: Kisaloy Roy
Choreography: Amrita Choudhury
More to read in Interviews
'It Would Have Been Very Easy to Make a Film on the Life of Zarathustra': Oorvazi Irani
'Kadambari was a Challenge': Suman Ghosh
'I Consider Myself A Writer First': Chauranga Director Bikas Mishra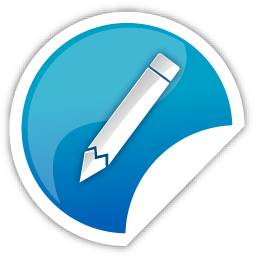 Whether you are new or veteran, you are important. Please contribute with your articles on cinema, we are looking forward for an association. Send your writings to amitava@silhouette-magazine.com
Silhouette Magazine publishes articles, reviews, critiques and interviews and other cinema-related works, artworks, photographs and other publishable material contributed by writers and critics as a friendly gesture. The opinions shared by the writers and critics are their personal opinion and does not reflect the opinion of Silhouette Magazine. Images on Silhouette Magazine are posted for the sole purpose of academic interest and to illuminate the text. The images and screen shots are the copyright of their original owners. Silhouette Magazine strives to provide attribution wherever possible. Images used in the posts have been procured from the contributors themselves, public forums, social networking sites, publicity releases, YouTube, Pixabay and Creative Commons. Please inform us if any of the images used here are copyrighted, we will pull those images down.